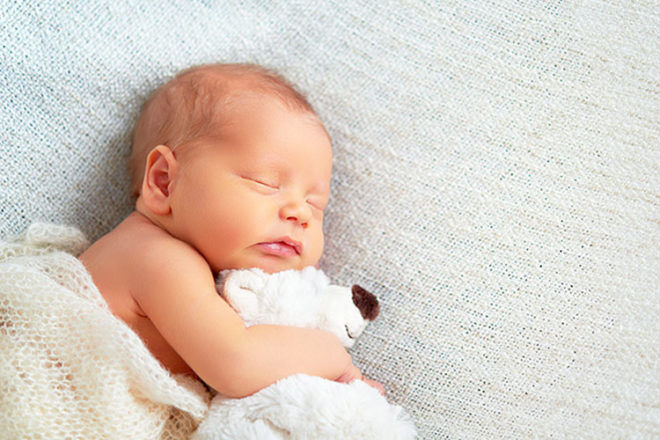 A baby name is something to treasure forever, and for many mums and dads, X marks the spot! With names like Xavier and Alexis proving popular for bubs, names ending with X take that naming trend one baby-step further.
Whether parents go with a soft French finish, like Bijoux and Margaux, or come to a firm conclusion with Max and Felix, an X ending might just suit. One thing's for sure – if it's good enough for Angelina Jolie and Brad Pitt's sons Maddox, Pax and Knox, then it's a cool concept.
Here are 20 baby names that end in X. Take your pick. Or should that be pix?
Alex: A perfect blend of strength and familiarity. It's short for Alexandra, Alexis and Alexander, and for an unusual bent, Allex, Aleix, Allix and Alix might appeal.
Beatrix: A cheery moniker meaning 'she who brings happiness' and a newborn daughter called Beatrix will definitely do that!
Bijoux: For a precious French name, how about this girly one meaning 'jewel'? It sounds gorgeous whether parents keep the X or go with Bijou.
Bronx: A cool place name with a New York flavour for hip little lads.
Calix: Calix is a strong-sounding boy name with a subtle nod to the botanicals (a 'calyx' is the funnel-shaped part of a flower'). For girls, Calixta is an equally original choice.
Deveraux: Ooo la la, this French boys' name means 'riverbank' so take a trip to the Continent with this nature name.
Felix: What's not to love about Felix? This moniker means 'happy and fortunate' and it was the 90th most popular boys' name a few years back.
Fox: Go a bit wild with a short and sleek middle name for juniors.
Hendrix: Cool dudes will rock the name Hendrix. With a musical tone, it's also based on the Dutch and German name Hendrik.
Jax: For parents who like the Greek hero side of the name Ajax, but not the reference to a cleaning product, Jax might be the perfect solution.
Knox: Meaning 'round hill', this Scottish name got cool when the Jolie-Pitts called their youngest son Knox (fact of the day: Brad Pitt's great-great-grandfather was called Hal Knox Hillhouse).
Lennox: This surname name works for girls and boys, and with Scottish origins, it's a wee bit bonnie for both. Leni is a lovely shortening for lasses.
Maddox: The most famous Maddox is a boy – hello Maddox Jolie-Pitt – but girls could get a look in too, with Maddie and Moxie being cute shortenings for this Welsh name.
Margaux: Margo and Margot mean 'pearl', and this French spelling of those classic girls' names is très bien.
Max: Meaning 'greatest', Max went where the child names are and was the 18th most popular boys' name in 2015. Mix it up as Maximilian, Maxfield or Maxx, and consider it for girls too. Yep, Jessica Simpson's daughter is Maxwell and Maxi is cute to boot.
Pax: Make love not war with this unisex name meaning 'peaceful'. Pax Jolie-Pitt definitely has a ring to it.
Phoenix: This name has that fresh boho feel for boys and girls. It's a little bit hippie, a little bit place name and is all about new beginnings – hello baby!
Roux: A twist on the unisex name Rue, this colourful French name means 'reddish brown' and is easy to say ("roo") and exotic to spell. Just don't mention "kangaroo"!
Sioux: With a Native Indian origin, this girl's name is a beautiful alternative to Sue or Susan.
Tex: The Cruel Sea's frontman, Tex Perkins, gives this boyish name rock star cred and it's a bold choice for baby boys. Yee-haw!
Still stuck on a name? Head straight to our mammoth baby name section for plenty more ideas.