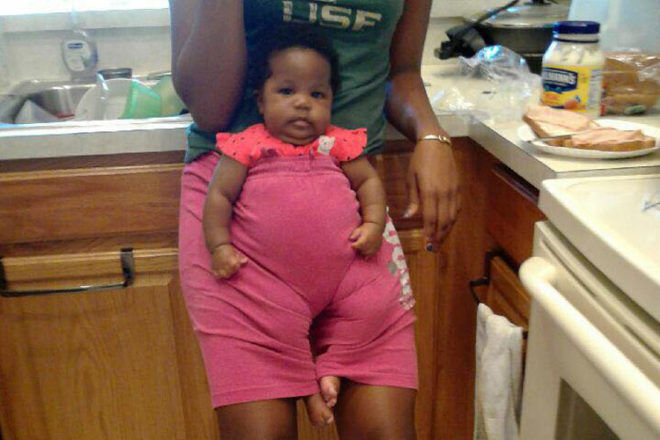 Move over babysitting, because the latest, greatest invention is babystanding!
Thanks to a quick-thinking niece, a whole new world of hands-free baby care has opened up and all it takes is a pair of elasticised pants – with a baby stuffed in them.
This hilarious life hack came about when Claudia Sorhaindo had to nip out for a few minutes and left her baby Ava in the capable hands – or should that be shorts? – of her niece J'Ann.
Soon after, J'Ann found herself in a pickle. She wanted to make a sandwich, but didn't want to let Ava out of her sight. So what did the doting niece do? She came up with a solution so simple, so ingenious and so darn cute that Facebook is going gaga over it.
J'Ann just slid Ava into her pants and made the lunch with bub on board.
Mum Claudia calls the move "creativity at its finest" and we call it "the best invention since sliced bread". Well, almost. Sliced bread is pretty awesome.
Do you have a crazy – or clever – babysitting hack to share? Let us know about it! And if you don't have a pair of elastic-waisted pants of your own, here's a list of our fave baby slings and carriers to use instead.