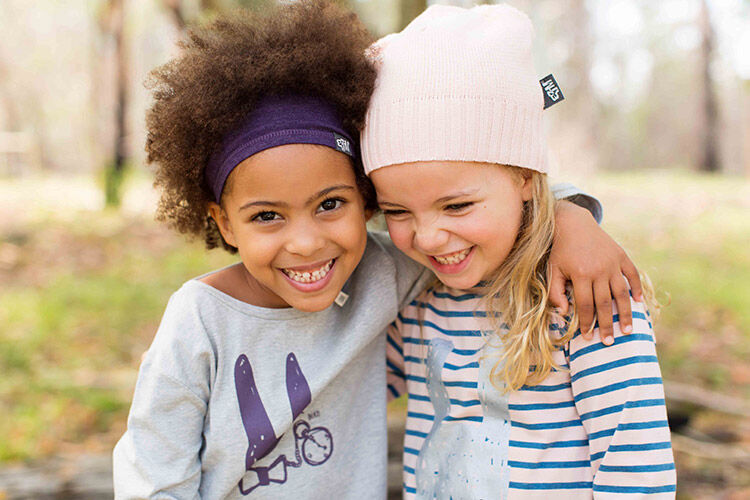 There's a bit of Alice in Wonderland meets Audrey Hepburn magic in this season's Eeni Meeni Miini Moh collection. Get ready for a fashion adventure through enchanted forests teeming with wildlife.
There's sweet bunnies, foxes and deer mingling with fancier motifs and patterns, all in Eeni's signature muted colours, with some fun surprises too.
It's a collection true to Eeni's iconic style and we're excited to show you our favourites
Enfant Collection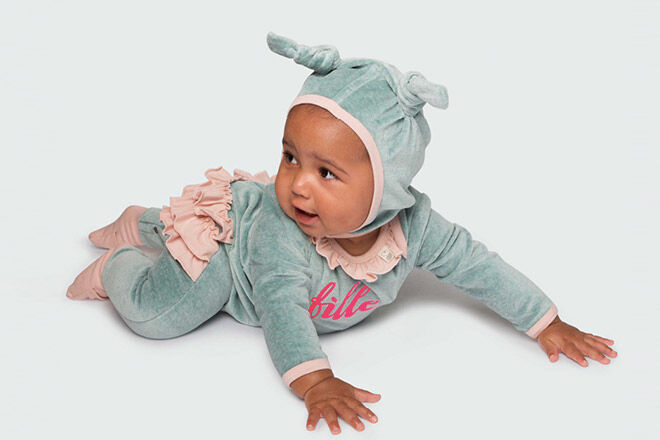 You can always spot a baby dressed in Eeni Meeni Miini Moh's Enfant collection – they're the cutest cutie pies on the block.
This season Eeni babies are wearing velvety velour jumpsuits with contrasting snaps and adorable ruffled collars and bottoms. The colour palette pitches pale pink with splashes of vibrant pink, dusty royal blues, muted seafoam greens, shades of plum, lilac and on-trend greys.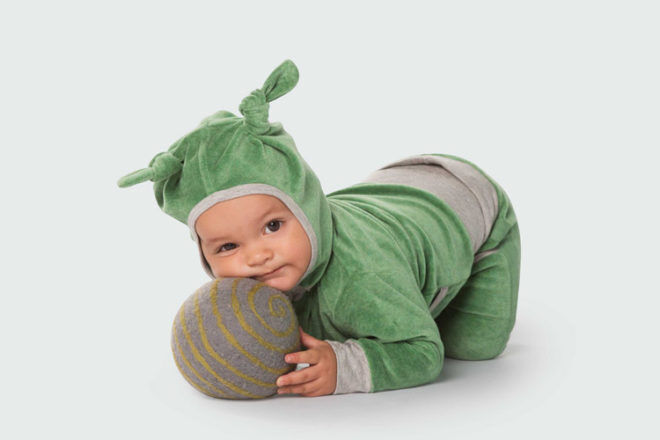 What the boys' collection lacks in ruffles, it makes up for in sweet contrasting taped seams, hand-drawn animal motifs and oh-so-sweet knotted-ear hats in muted greens, bright blues, charcoal and grey marle.
Kids' Collections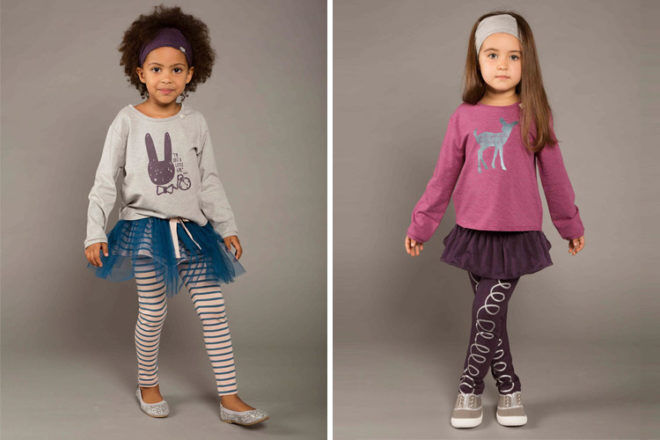 Pieces for kids are versatile and can be layered for warmth, or worn on their own.
For girls, the bunny top, striped skeggings (that's a skirt with leggings attached for the uninitiated) and a tulle flounce over the lot is a brilliant example of how wearing all the things, at once, looks pretty fabulous.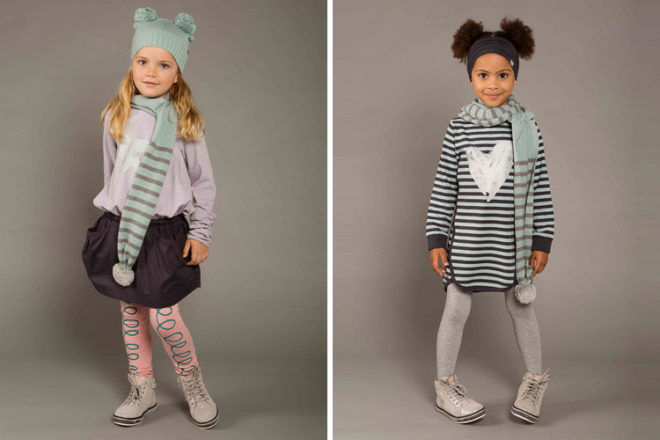 We love how Eeni Meeni Miini Moh proves with this collection that cosy, comfortable garments can also be sweet and girly.
Take the indigo marle patch pocket mini dress ($64.95) in a soft, stretchy French terry fabric. It's got a henley tee-style button placket for easy dressing and undressing, and when worn with the pink spiral skeggings ($49.95), it's playground and party ready in equal measures.
For extra chilly days (we're looking at you, Melbourne and Hobart) there are soft, stretchy headbands  ($14.95) that keep hair out of eyes while keeping ears toasty warm.
We're also fans of the beanies ($39.95) with fluffy pom pom ears that echo the knotted hats in the enfant collection.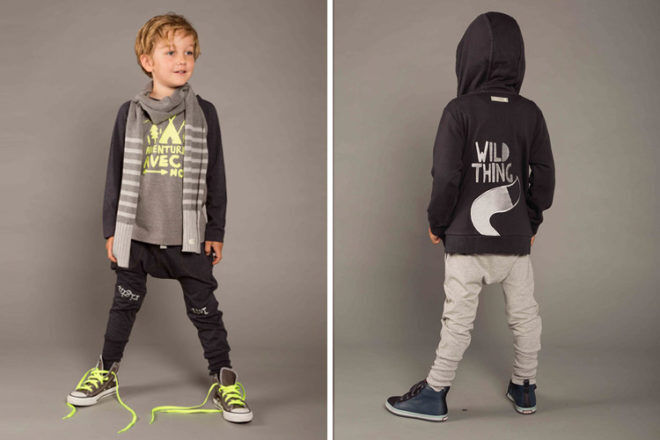 For boys, the skinny legged, drop crotch silhouette lives to see another season, and we're so glad. It's such a fashionable yet functional shape. No wide pant legs to catch on bike chains, and the drop crotch makes climbing trees and leaping over play equipment super easy.
The shape appears in chinos, hardy distressed denim and adorable fluoro yellow sweat pants.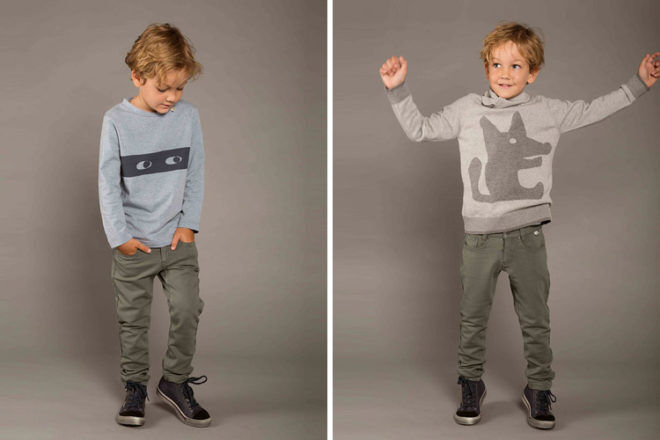 Raglan tees show off Eeni Meeni Miini Moh's masterful pattern mixing skills and knit jumpers have a clever cowl that gives the warmth of a scarf and the look of a hood without the fussiness.
Hoodies for boys and girls are slightly oversized, giving plenty of room to grow.
The new autumn/winter 2017 collection is available in-store and online now from Eeni Meeni Miini Moh.
If you need some cool kicks to go with their new threads, take a look at our post about no-lace shoes that kids can put on themselves.