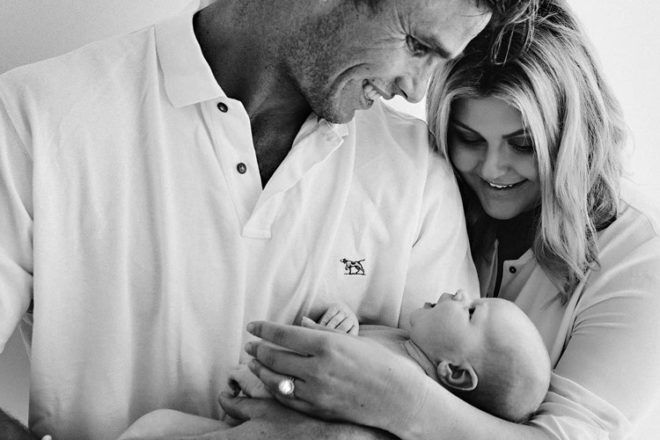 First-time mum Emma Hawkins has just posted a picture that will have every mama reaching for a tissue. It's of that moment when your precious baby has their first immunisations. When your head says you're doing the right thing, but your heart still breaks a bit at hearing their cries.
Emma and her Geelong Cats footballer husband, Tom Hawkins, recently became parents to adorable Arabella and this week took their daughter for her first immunisations.
And while the 'two month' vaccines are good for Arabella's health, Emma admits – like so many mums who crumble when they hear their baby cry – that they've taken their toll on her.
She posted this photo of Tom and their "little champion" at the doctor's this week, along with a caption that speaks (well, sniffles) for mamas everywhere: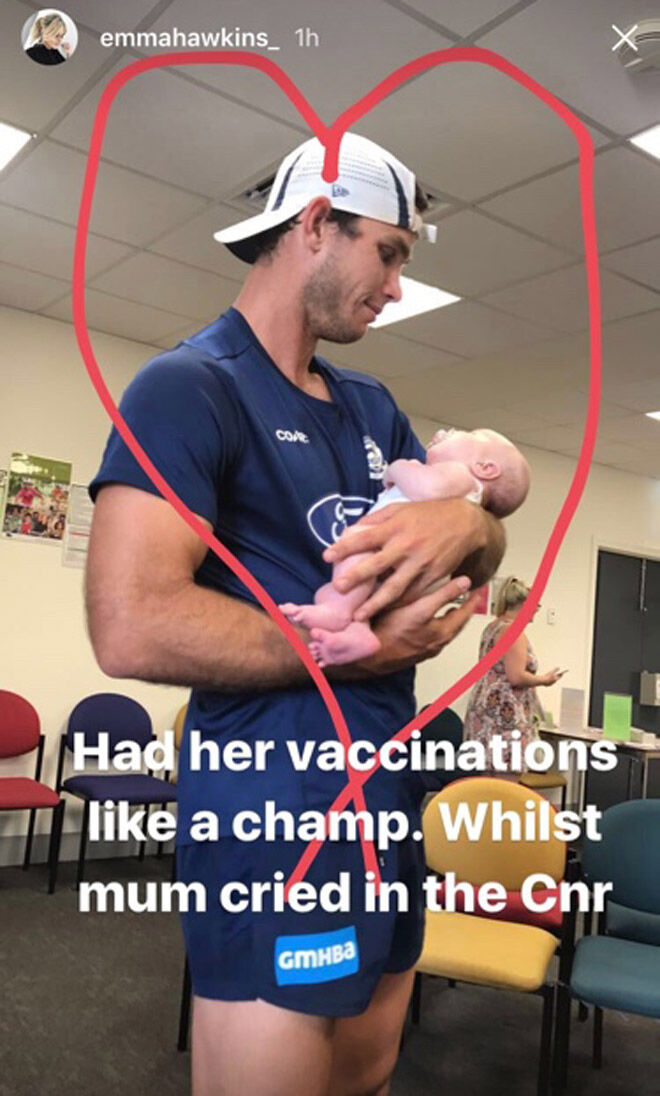 Well done, Arabella (and Emma) – you've taken one for the team!
The Hawkins are such a lovely family and we're cooing over the beautiful pics on Emma's Insta page. Here are a few that are sure to tug at the heartstrings (a bit like a baby getting a needle …):
Daddy taking Arabella home
"The love is everything and more"
Snoozily ever after …
A wondrous trio

What parenting moments make you shed a tear? Getting your bubba immunised? Seeing a life-changing moment, like new glasses? Sending them off to daycare for the first (or ninth) time? We'd love to know.