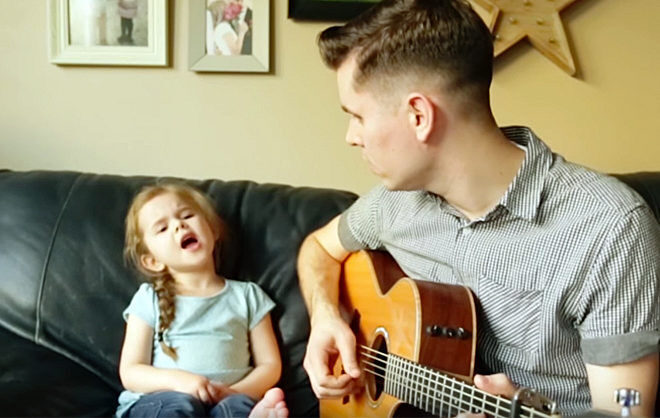 America's definitely got talent when it comes to four-year-old singer, Claire Ryann.
Not only is this preschooler cute as a button, but she's talented to boot. Hitting notes most of us can only dream about, little Claire is melting hearts and bringing Disney songs to life with her daddy, David Crosby.
The talented duo have racked up – oh you know – 12 million views for their rendition of 'Part Of Your World' from The Little Mermaid and now the internet is LOVING their latest performance – 'You've Got A Friend in Me' from Toy Story.
Sure, Claire's dad is great on guitar and vocals, but just wait until the second verse when the little girl takes over. She is i-n-c-r-e-d-i-b-l-e!
With her own Youtube channel, Claire and the Crosbys, and her own Instagram page, Tiny Musician, this eeni meeni singer is big news in the world of viral vids.
Which means an encore is definitely in order. Here is Claire's version of 'See The Light' from Tangled. Enjoy!