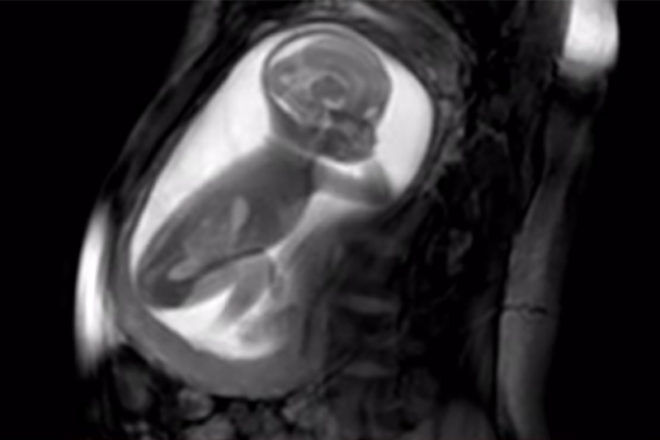 We can all agree, science is bloody brilliant, especially when it shows us what babies get up to in the womb, and more importantly, what their health is like.
We've got ultrasounds and 3-D scans, but now a group of researchers and clinicians in London is looking at combining Magnetic Resonance Imaging (MRI) with ultrasounds to give us an even clearer picture of a baby's health and well-being.
They've caught some amazing footage of a baby stretching, turning its head and swallowing. Take a look for yourself.
The iFind Project
The iFind Project is a group of researchers and clinicians from Kings College London, St Thomas' Hospital, Imperial College London, University of Firenze in Italy, Canada's Hospital for Sick Kids and Phillips Healthcare.
Together they're creating new ultrasound technologies to automate and make uniform fetal abnormality screening. In short, it combines ultrasound, MRI, robotics and computing to take a picture of what's going on in the womb.
Although ultrasounds at 12 and 18-20 weeks are good, sometimes accuracy isn't great, and sometimes problems are missed. And if there is a problem, it's best for parents to know as early as possible so they can work out the best treatment plan, and so that specialists can be there from birth.
For more amazing footage of babies and giving birth take a look at mums giving birth in cars.