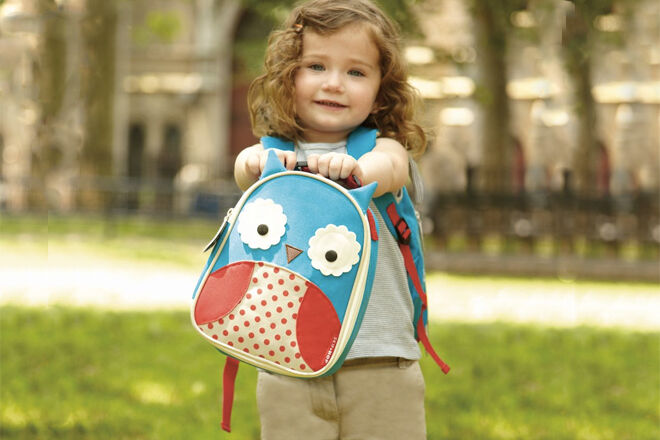 Transform the standard Vegemite sandwich into a thing of beauty with some help from a cool, colourful lunch box. With insulation on the inside and inspirational prints on the outside, there are designs to make every mum and kid happy.
Throw in roomy lunch box interiors, eco-friendly features, easy-to-clean surfaces and that whole 'avoiding spoilt food' thing, and we've got ourselves a range of lunch boxes worth cheering for.
Here are 14 insulated lunch bags keeping school lunches fresh and cool all day long.
1. PackIt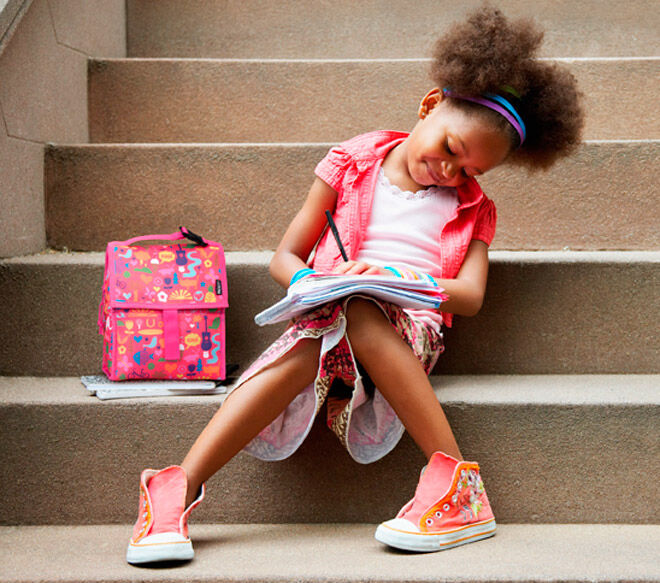 Freeze, pack and go, go, go with these bright PackIt Mini Lunch Bags ($34.95). They cool for up to 10 hours to take tykes through the school day and onto their pre-dinner snack.
2. Gooie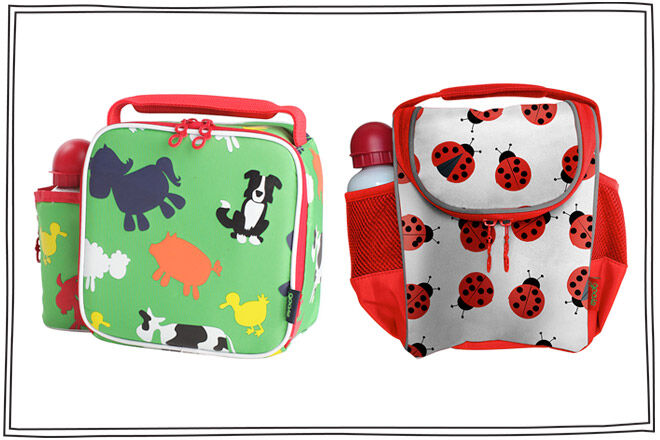 There's fun to be had with the good folk at Gooie. Their Bug Lunchbox, Small Lunchbox, Medium Lunchbox and XL Lunchbox are all insulated for munching pleasure (from $29.99).
3. Beatrix New York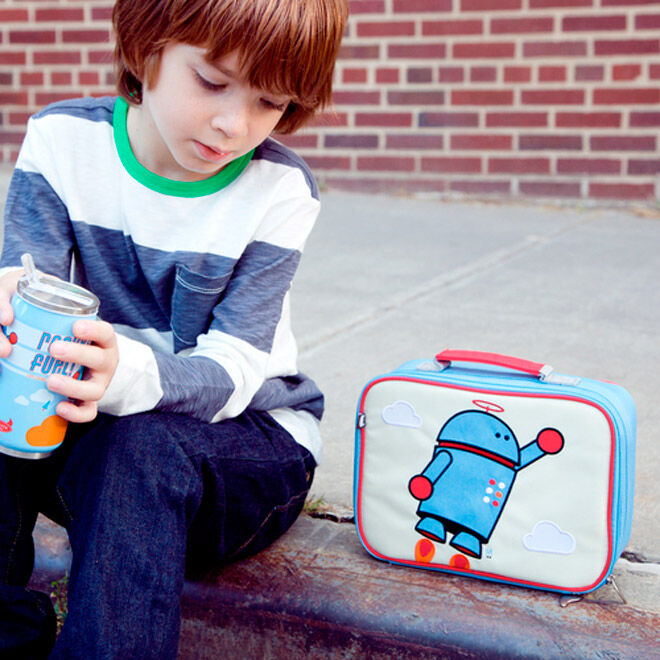 A big apple might go inside this Beatrix New York Lunch Bag ($39.95), but it's the appliquéd designs up-front that really make kids smile. Like a big robot. And can they go in the top of the dishwasher? Affirmative.
4. Bixbee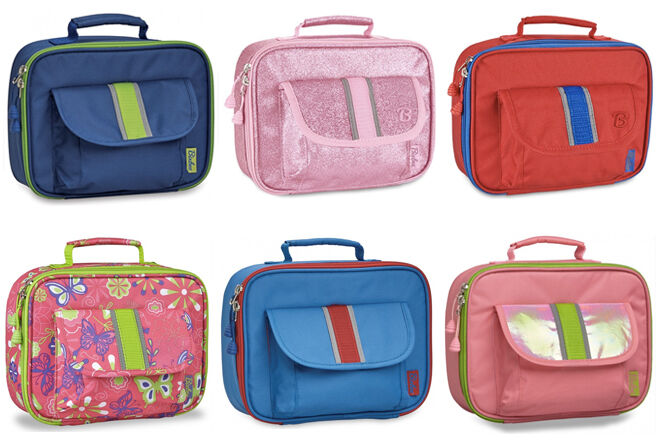 Bixbee lunch boxes ($29.95) have an insulated main compartment, easy-grab zip pulls and come in positively wild prints like Dino Camo and Sassy Spot Leopard. Grrrr-eat.
5. Penny Scallan Design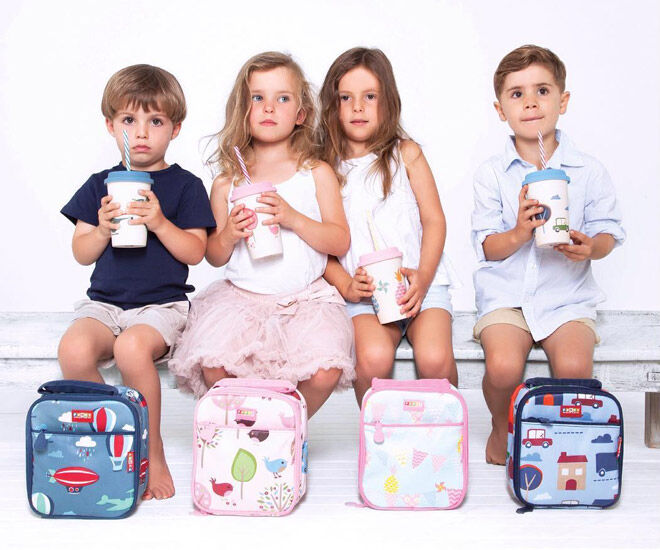 The choice, the choice! With thermal lined School Lunch Boxes, Backpack Lunch Boxes, Lunch Pails, and Snack Bags, there's a lot to love about Penny Scallan Designs' cooling range (from $19.95).
6. 3 Sprouts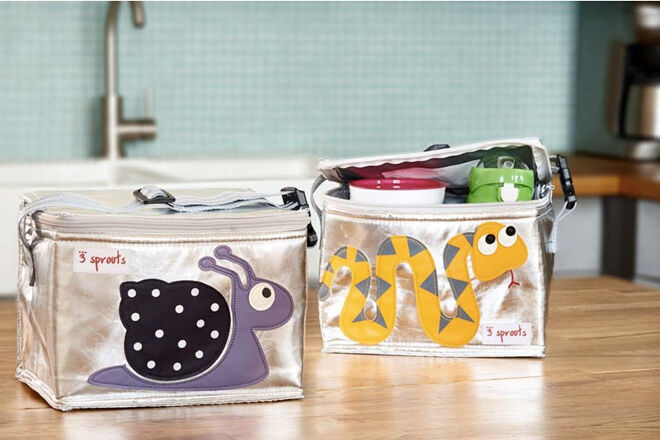 Pump up the metallics and pack a snail for lunch (haha). 3 Sprouts lunch bags ($39.95) are a great fit for fresh food in a flash.
7. Skip Hop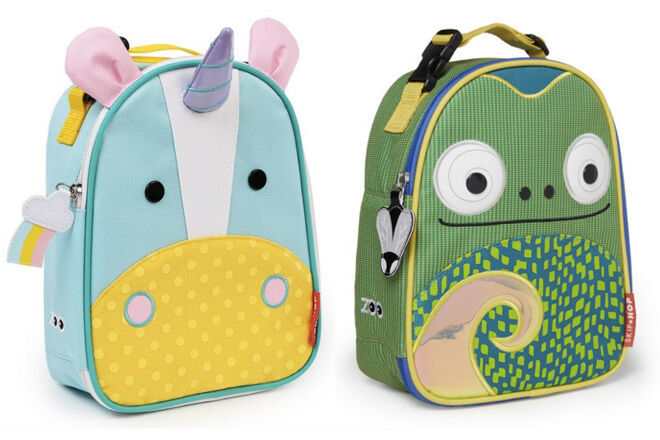 The Skip Hop Zoo Lunchies ($24.95) ain't just colourful, they're cute to boot. Kids can invite them to a picnic or have a giggle taking a dog (or shark) to school.
8. Bobble Art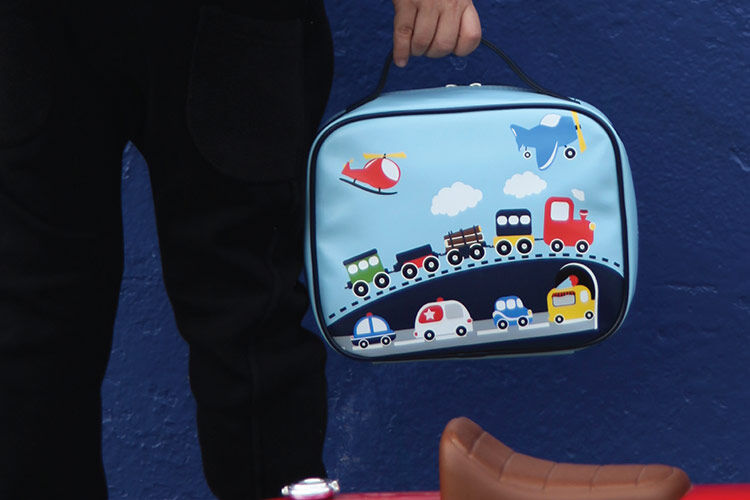 Thanks to Bobble Art Lunch Boxes ($29.95), school snacks will be fresh as a flower gently resting on a deer's ear.
9. Petit Collage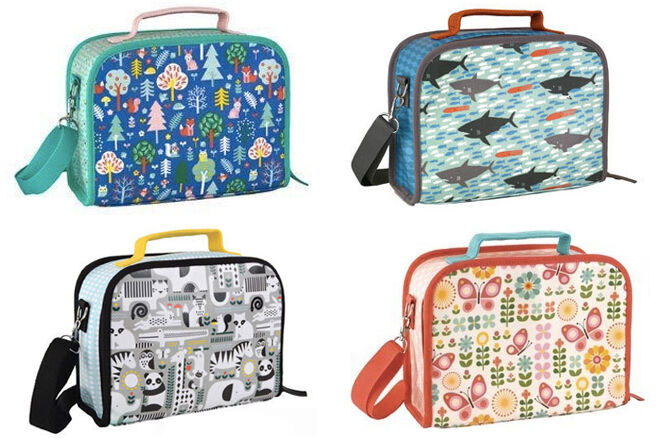 Petit Collage Eco-Friendly lunch bagsb ($39.95) are made from cotton canvas with a biodegradable coating, to give mums the warm fuzzies while chilling kids' food. Their nature-themed prints take us to a happy place too.
10. Go Green Lunch Box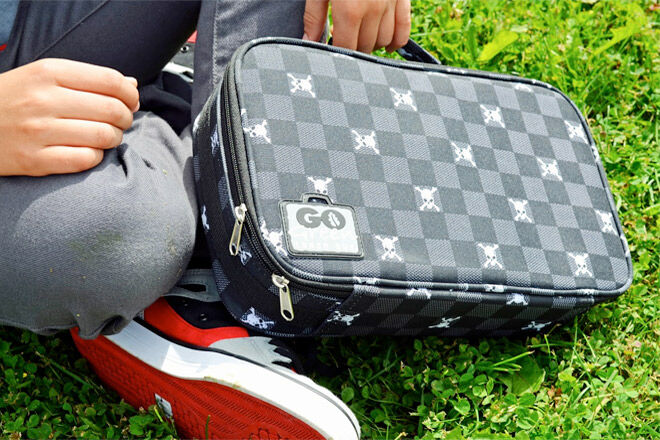 Cool the planet one bento lunch at a time with this Go Green Lunch Box Set ($65). It comes with five food compartments, an insulated fabric carrier, gel freezer pack, and – wait, there's more – a drink bottle.
11. SoYoung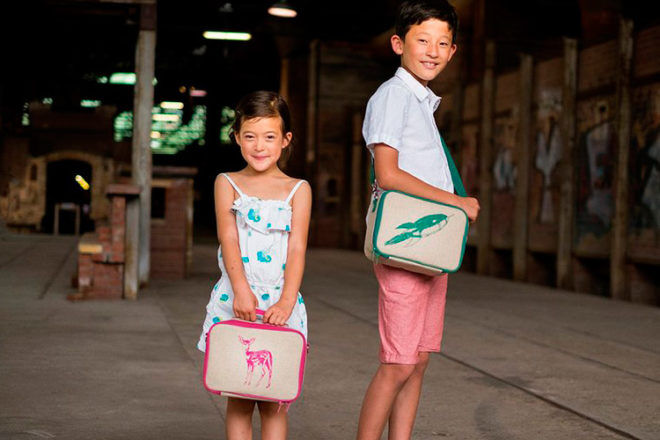 Rocking raw linen and retro-inspired designs, the SoYoung Lunch Box range ($36.95) looks clean and is easy to clean. Just remove the leak-proof insulated insert and throw the case in the washing machine. Yay.
12. Stephen Joseph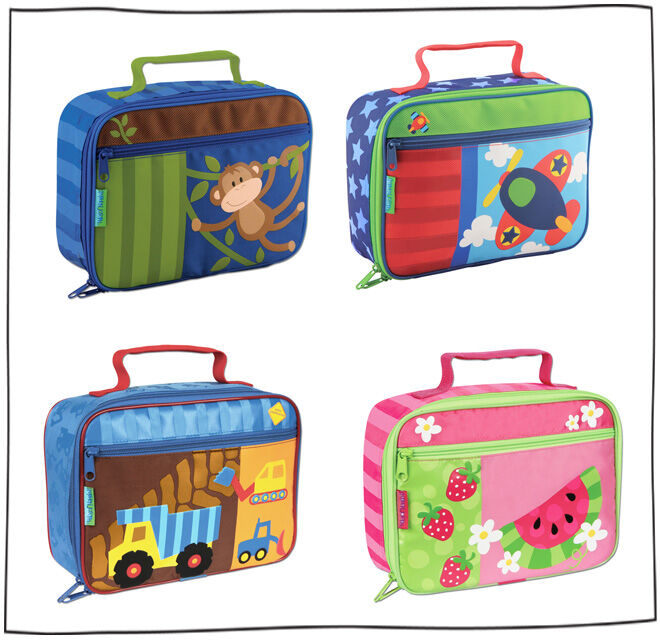 Two lunch box styles, one wonderfully cool school lunch! Stephen Joseph ($29.95) is all about colourful prints for happy little chappies and chapettes.
13. Bentology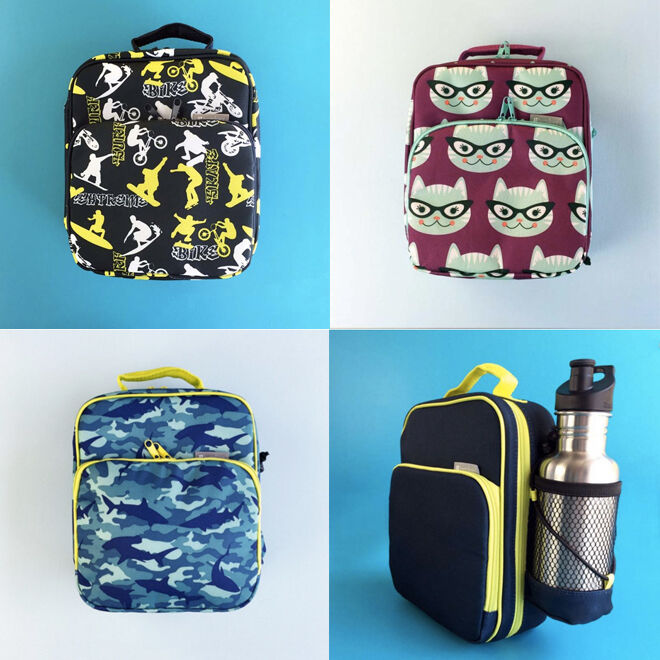 The Bentology Insulated Lunch Bag ($34.95) has got it going on for style and function. It's a great fit for the school bag and that many penguins has to be an icy omen.
14. Kmart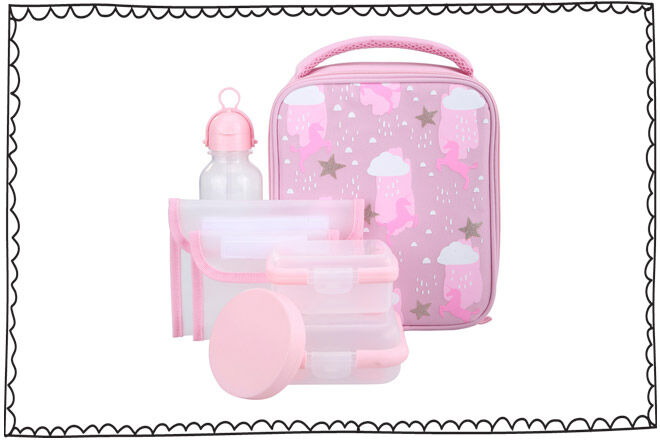 Tykes with a smaller backpack need a slimline lunchbox, and this beauty from Kmart ($10) is bang on trend for unicorns, affordability and narrow spaces. Just 8.8cm deep and complete with tidy lunch containers, it's magic.
---
FIND MORE:
lunch box ideas
Making a school lunch: What you need to know
16 lunch box ideas you can freeze in advance
Sandwich-free: 13 savoury ideas for the school lunch box