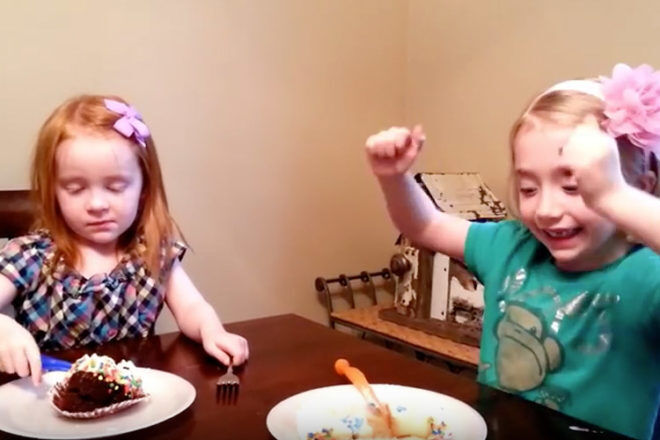 It's a girl! It's a boy! It's a gender reveal video! Finding out the gender of an unborn child is a momentous occasion in any family's life. And whether baby number one or baby number seven is on the way, this big announcement is all about the emotion.
Here are five videos that capture the excitement of a gender reveal. Surprise!
Seventh time clucky
After having six boys in a row, this mum's reaction to baby number seven is priceless. (video by Stacy Fagerquist)
Double surprise
Is it a boy or girl? Yes or no? This video pops the question!
Overcome with excitement – literally
How's this for a reaction? A dad of four girls faints with joy (is that a thing?) when he finds out the next bub's a boy.
Happy face, sad face
These sisters are cute as cupcakes in this funny/teary gender reveal vid.
Prank'd!
This mummy-to-be was going to cut a cake to reveal the gender, then goes with a funnier way to surprise the dad-in-making.
Read next …