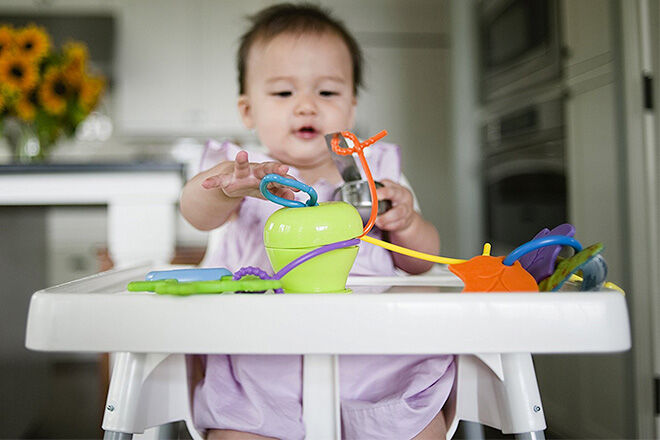 At home or out and about, mealtime just got better. This ingenious invention helps keep your bub's toys topside while they're in their highchair. No more uh-oh, dropped it!
The Grapple looks like a toy apple, but there's a surprise inside. It suctions to any smooth surface and opens to reveal three easy-to-use tethers. Wrap them around your bub's favourite toys to keep them within reach and off the floor.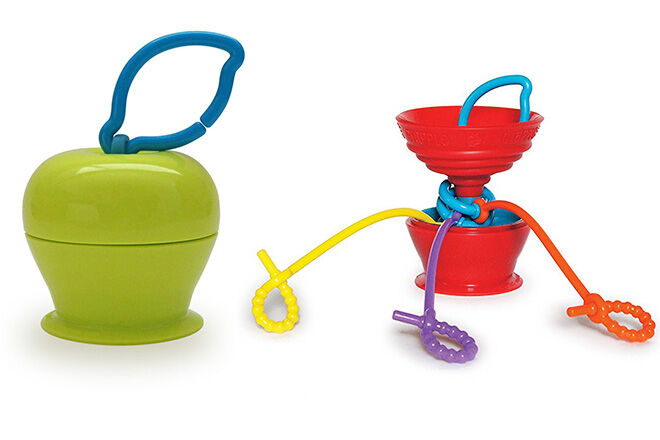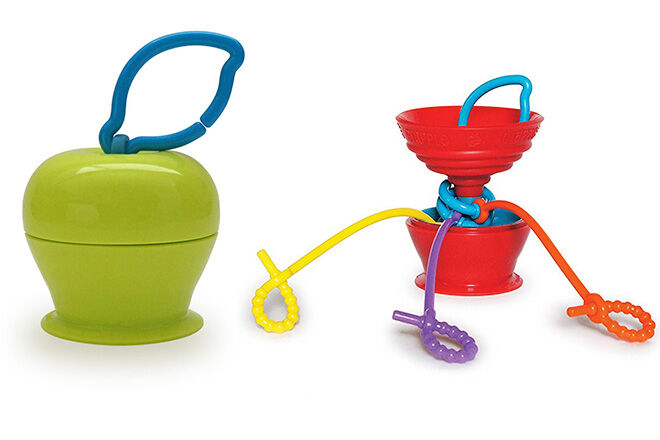 It helps keep germs off your tot's toys and saves you bending over a hundred times every mealtime to retrieve a 'lost' toy. Your back will thank you and you might even squeeze in a bit of adult conversation with a few less interruptions. Maybe.
The suction cup is made super strong to keep it stuck in place, and the tethers are made from soft food-grade silicone so they won't hurt your munchkin's mouth.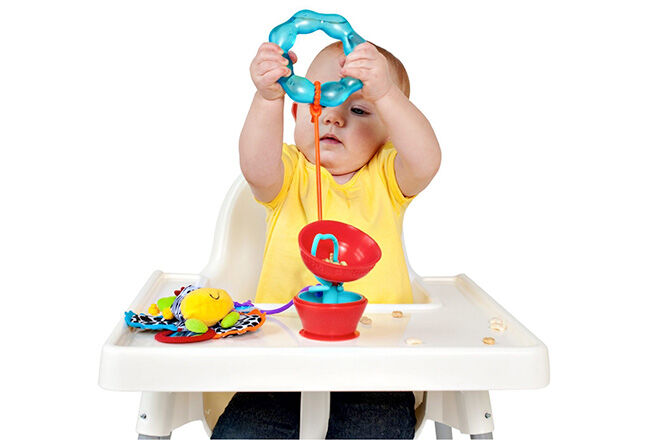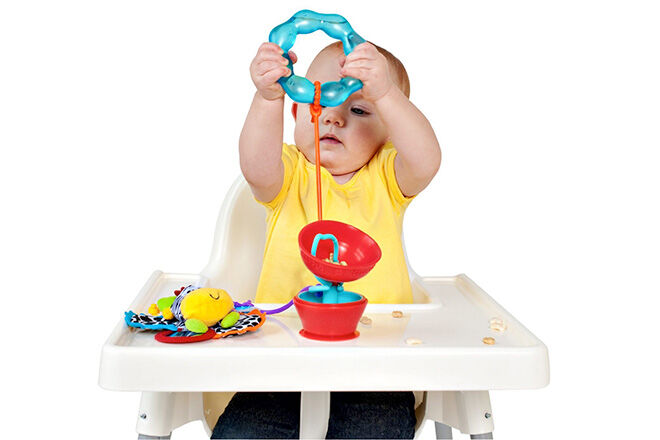 The apple leaf also doubles as a hook – perfect for attaching to your nappy bag – so you'll never be without it!
Available from Jellystone Designs ($24.95).