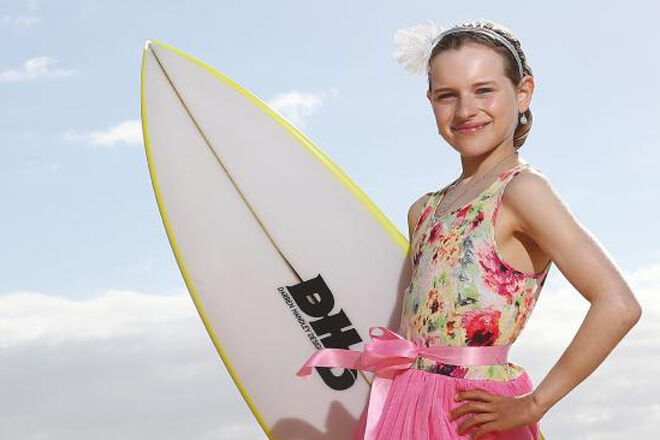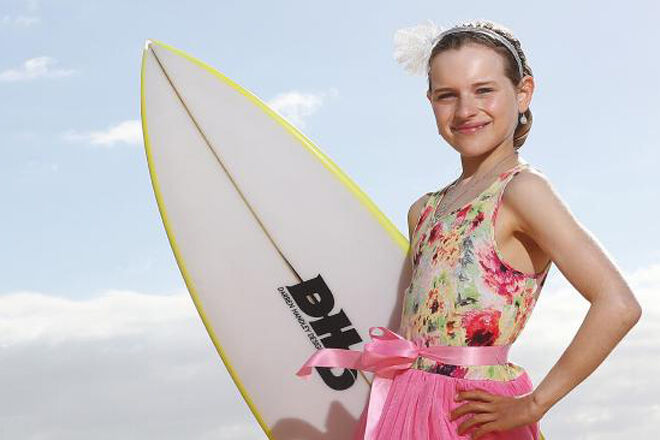 Come meet the hilarious young surfer putting Australia on the map in America… and around the world!
Twelve-year-old Sabre Norris, from Newcastle, loves surfing and food. More specifically, she loves doughnuts and buffets. And when we say the kid loves buffets, we mean she REALLY loves buffets.
Sabre first appeared on the Ellen show in December 2017 after becoming the second youngest surfer to ever compete in a World Surf League event and this kid sure made an impression, with more than 30 million views of the clip.
In between saying that "swimming sucks" (is that un-Australian??) and rocking a sparkly tiara, Sabre voted for her dream holiday – a trip to Las Vegas to check out the breakfast buffet.
"I would die to go to Las vegas. There must be a buffet in every single hotel," Sabre told Ellen. "Like, you can get Krispy Kreme doughnuts for breakfast and lava cakes for breakfast and crab legs for breakfast!"
So being the fairy godmother-type and "full-on legend!", of course Ellen sent her newest little Aussie mate off to test the buffet bonafides of Las Vegas. SQUEEEEE!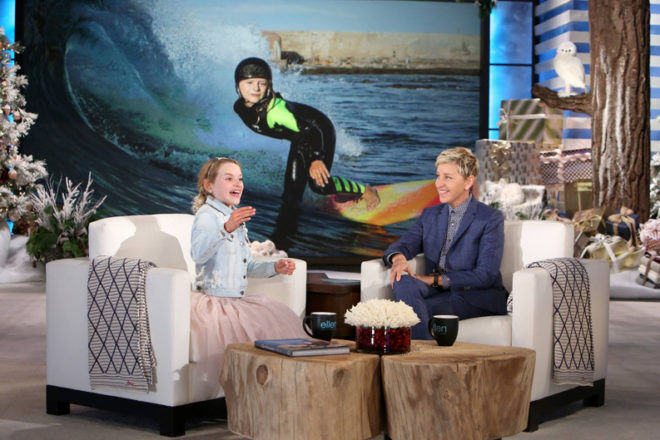 Now Sabre, the incredibly bubbly daughter of swimming champ and Olympic bronze medallist Justin Norris, is back from her travels and taking 'enthusiasm' to a whole new level on Ellen.
Drawing comparisons between buffets and gambling ("you've gotta eat more than what the price is, that's how you win!") and retracting her "swimming sucks!" comment (because her Dad runs a swimming business "so it probably wasn't a good thing to say…), Sabre's latest Ellen appearance is funny as and heartfelt too.
Check out the vid and grab a Tim Tam while you're at it. Hell, grab the whole pack, because that's exactly what Sabre would do!