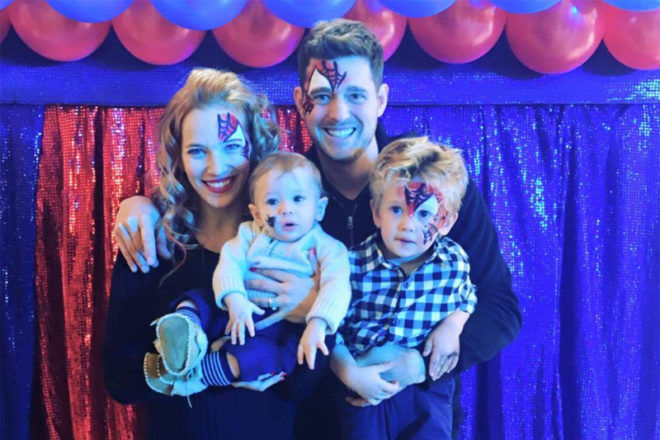 It's the news Michael Buble has been waiting to share with his fans – three-year-old son Noah is doing well in his battle to beat cancer.
The Canadian crooner and wife Luisana Lopilato revealed on the weekend that doctors in the US are "very optimistic" about their eldest child's future.
Noah was diagnosed with liver cancer only a few weeks before Christmas, prompting the singer and his model wife to cancel all their work commitments to be by the tot's side. But after months of treatment and uncertainty, doctors have given the family some much-needed good news.
Doctors say Noah progressing well
"We are so grateful to report that our son Noah has been progressing well during his treatment and the doctors are very optimistic about the future for our little boy. He has been brave throughout and we continue to be inspired by his courage," Buble and Lopilato said, in a statement on social media.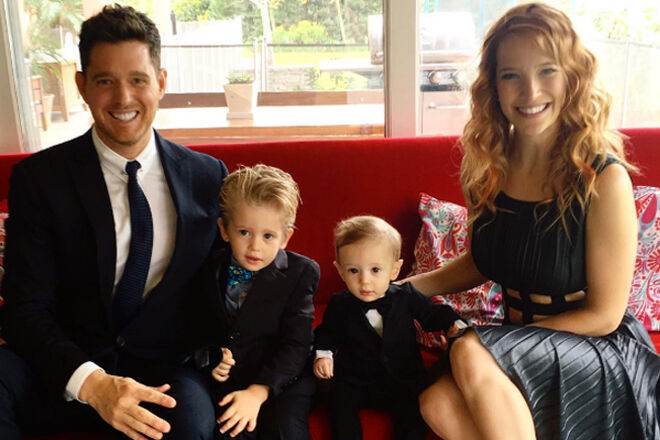 "We thank God for the strength he has given all of us. Our gratitude to his doctors and caretakers cannot be put into words.
"We'd like to thank the thousands of people that have sent their prayers and good wishes to us. As we continue this journey we are greatly comforted by your support and love."
https://www.instagram.com/p/BCkfKKdpSyf/
And Buble fans were quick to share their happiness at the news, with more than 15,000 people leaving messages of support for the Buble family on Facebook.
"Amazing news I know from experience just how hard it is as my daughter had leukaemia when she was only 10 months old and thanks to all her doctors and nurses family and friends she is now a very happy 13 year old so never give up hope ," wrote Jason Upton.
Fans send their love
And this from Buble fan Suzie Mendoza: "Such great news. Love and prayers to Noah for a continued recovery. We miss you Michael…but, thank you for putting your priorities straight. Noah is a lucky little boy."
We're so glad to hear this latest update from the Buble family and wish all the very best to little Noah, baby brother Elias and their parents.