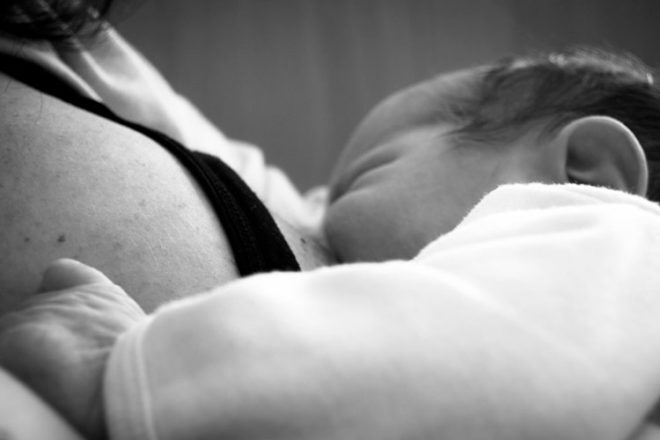 A mother in the US has been left reeling after a fellow daycare worker breastfed her baby boy without her permission and the feed was caught on security camera.
Kaycee Oxendine works as a pre-kindergarten teacher at Carrboro Early School, the same centre where her infant son attends childcare. Her son's carer told her the bub was constipated (which is always good to know), prompting another worker to offer to breastfeed Kaycee's baby to help ease his symptoms.
"She said that she had a son and did I want her to put my child to her breast and breastfeed? And I said 'no, that's nasty. We don't do things like that.'" Kaycee explains.
Kaycee says she twice told the woman not to breastfeed her three-month-old, but the nursery worker went ahead and fed the baby once his mum left the room. The footage below shows the woman breastfeeding him for several seconds, before stopping when another worker in the room got up to leave.
And not surprisingly, Kaycee is upset.
Explaining that she barely knows the lady, the mum told ABC11, "At the end of the day, my baby couldn't say 'no, don't do that'. He couldn't defend himself."
"As a mom, you've taken something from me, because I wasn't able to defend my child," she says. "I wasn't there."
Kaycee says her son is lactose intolerant and became very ill after the feed.
"To me, a criminal act was committed against him … Not only did you put your breast to my son, you also made my son sick because he's lactose intolerant. So you've put something in his body that his body can't digest," she told reporters.
We're happy to report that the baby is feeling better, but his mum isn't so upbeat. She's calling for police to press charges and, in case you're wondering, yes, the staff member has been fired.
On a brighter note, there is a welcome way that women can donate breastmilk to other mums' babies. In Australia, the Mothers' Milk Bank Charity accepts donor milk, and frozen breastmilk is a priceless gift for mums who can't breastfeed.
(top image via danielpeinado.photo)