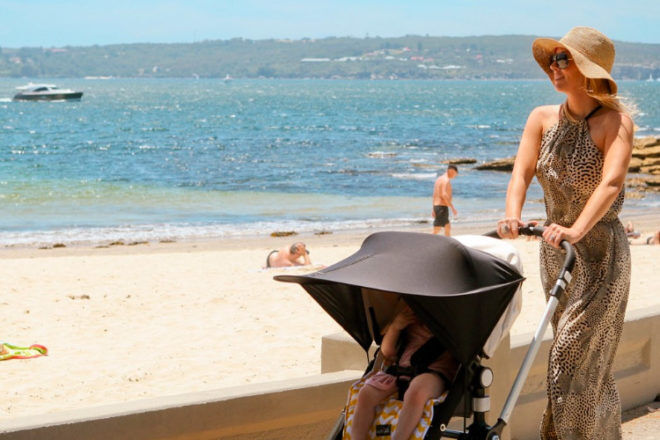 Baby, it's hot outside. Our Aussie summer can send a baby from giggly to grizzly in the time it takes to swat a blowfly. And who can blame them? Being sandwiched in a baby carrier, buckled into a hot car or put to sleep in a stifling nursery isn't exactly relaxing, and being snug as a bub in a rug doesn't work so well in summer.
Fortunately, there are lots of ways to cool a little one down, whether they're out and about or chilling at home. With clever products to reduce glare, increase air circulation, cool skin and provide icy refreshment, things are looking up (and we're not just talking about the mercury).
Here are 17 products that will help a baby keep their cool. And mummy too!
1. Mesh baby carrier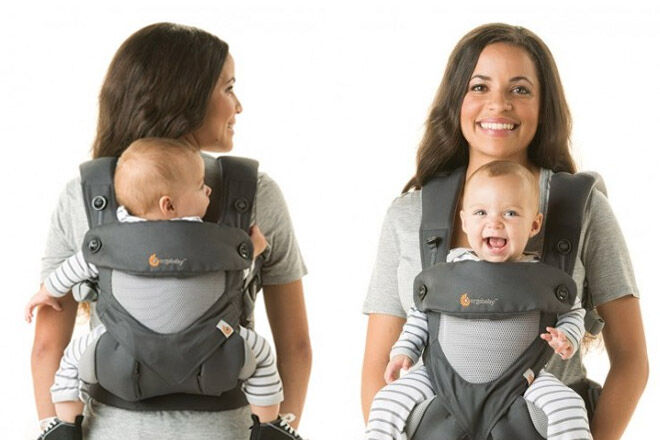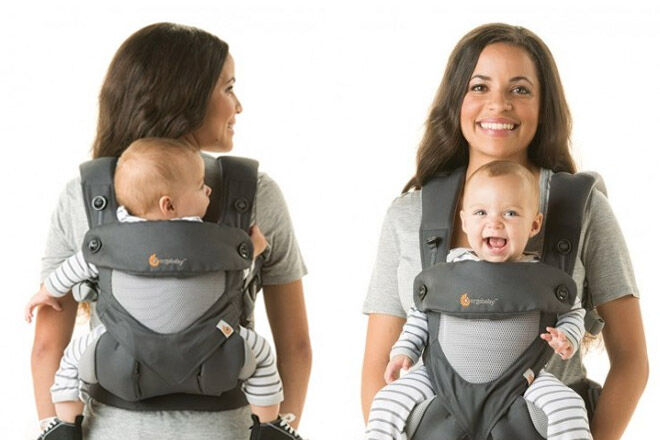 The Ergobaby 360 Cool Air baby carrier ($279) is specially designed to keep parents and bubs cool. With mesh panels and an oh-so-ergonomic design, this baby breathes. (Check out our roundup of other babywearing brands for all seasons.)
2. Room thermometer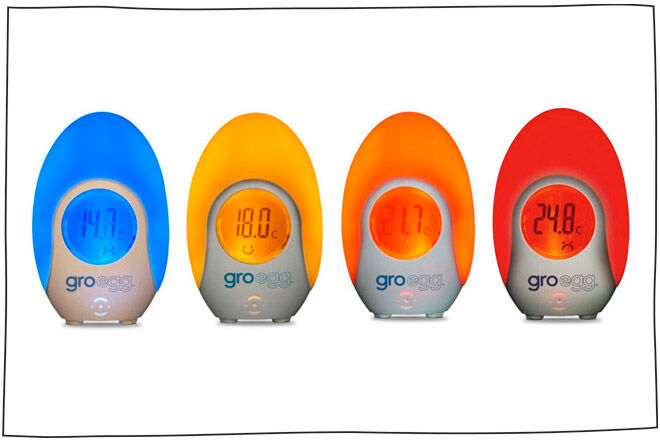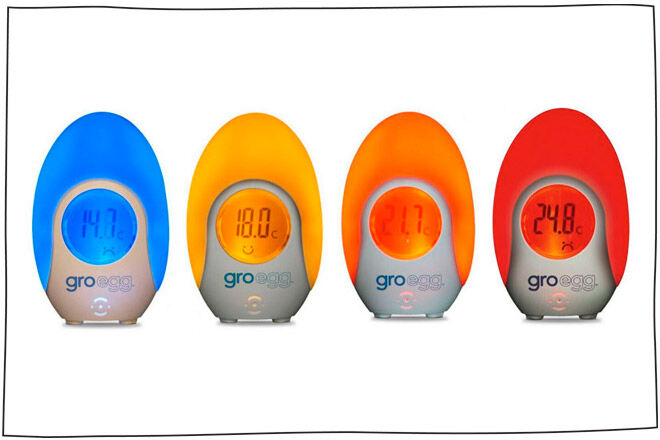 Keep an eye on the temperature with a Gro Egg Room thermometer ($49.95). It changes colour as things heat up and makes a cool nightlight too.
3. Waterproof baby carrier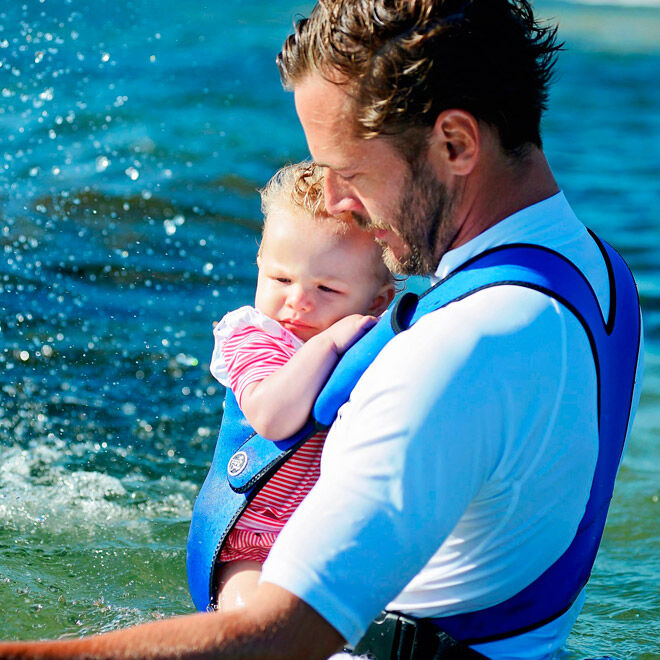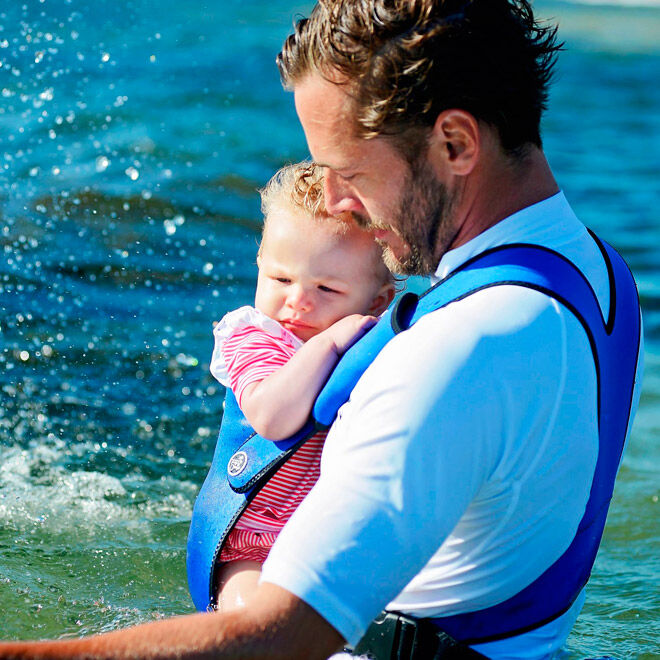 Get wet with the Frog Orange water baby carrier ($139). Made from wetsuit material, this clever carrier dunks bubs safely in the sea. Yippee!
4. Car seat liner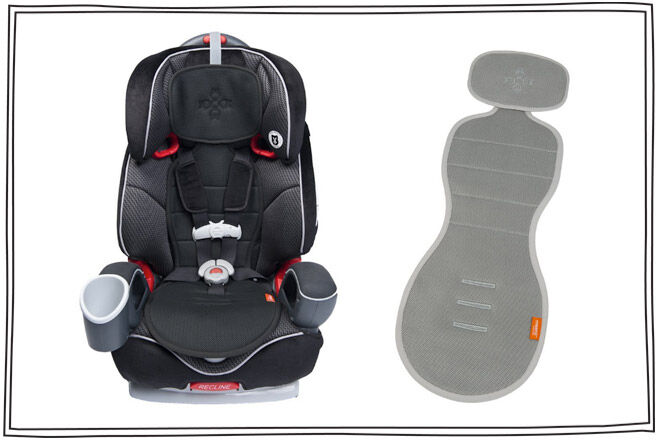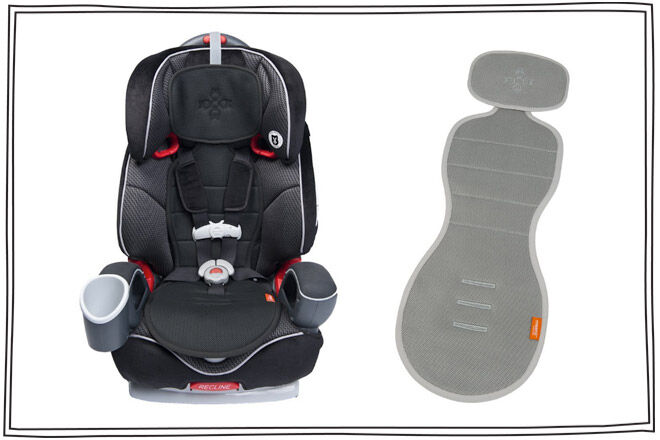 The Meeno Baby Cool Mee Car Seat Liner ($152.99) keeps little people cool thanks to a 3-ply poly-mesh material that sends warm air zooming off into the distance. Very handy for the pram as well.
5. Insulated bottle bag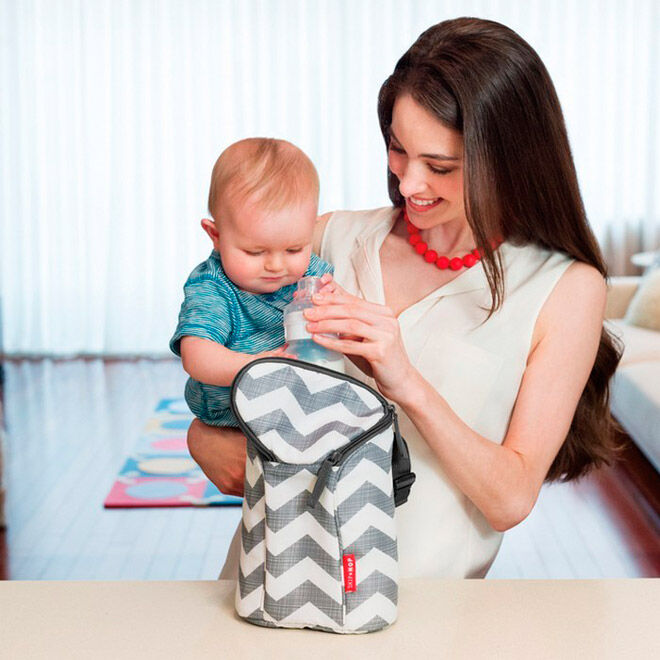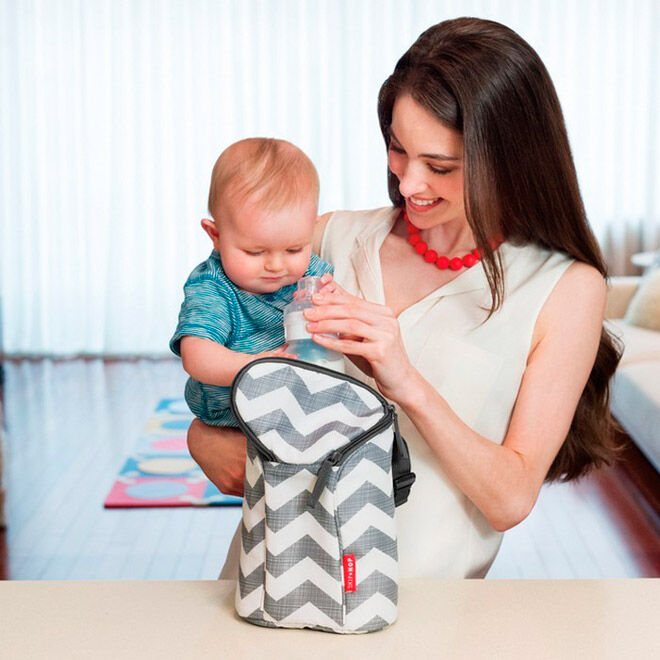 With the power to keep drinks cool for up to four hours, the Skip Hop Grab & Go Double Bottle Bag ($29.95) is built for big days out. Fill er' up!
6. Airwrap for cots
Made from breathable cotton muslin, the Airwrap range attaches to the sides of bub's cot and circulates air all night – and day – long. Available in classic colours, mesh and fun prints at The Little Linen Company (from $49.95).
7. Bamboo sleeping bag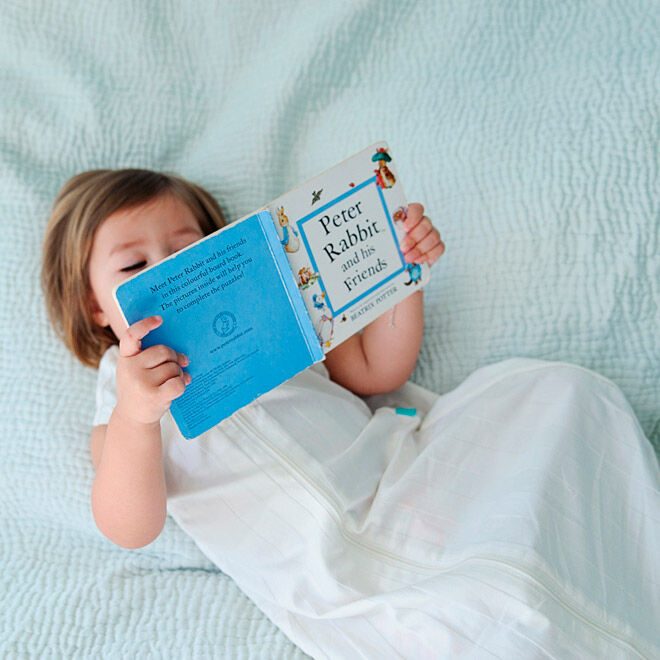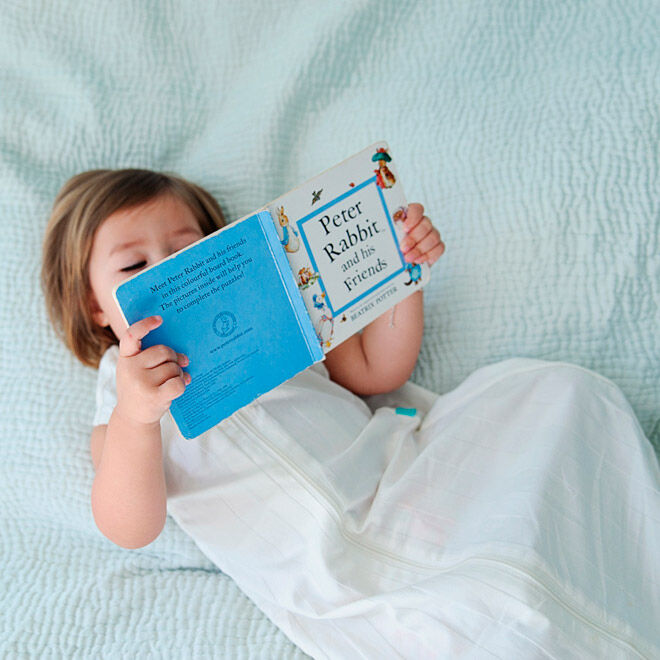 Say "goodnight" to blankets with the ergoPouch Bamboo baby sleeping bag ($59.95). It's roomy, stretchy and lightweight for little dreamers.
8. Pram shade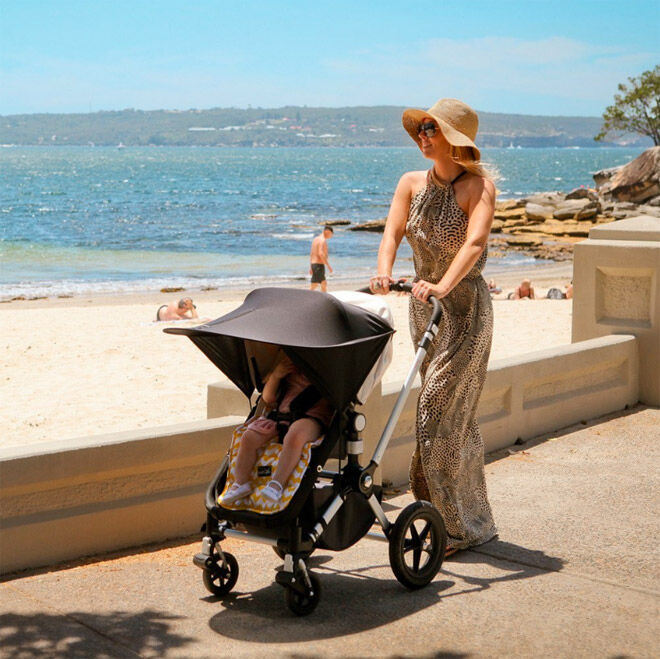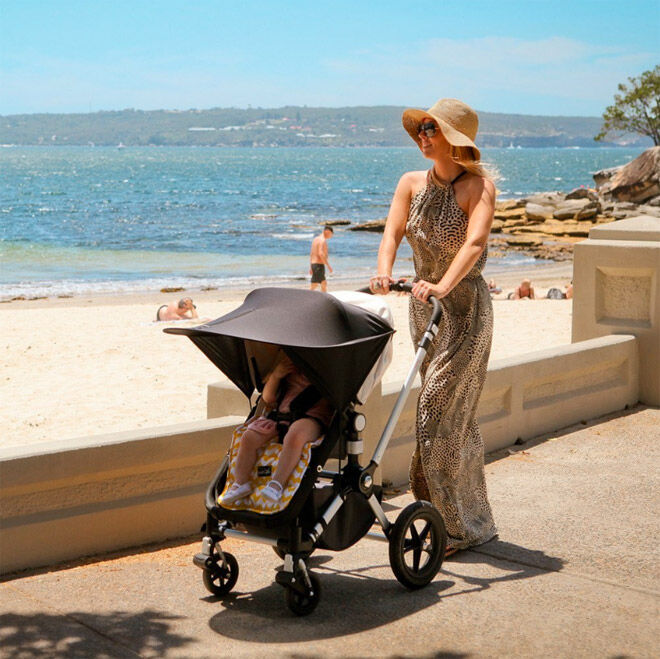 The Outlook Solar Pram Shade ($39.95) fits to prams, strollers and car seats for sun protection on the go. With three positions, it's perfect for open air adventures and closed-shut snoozes.
9. Bucket hat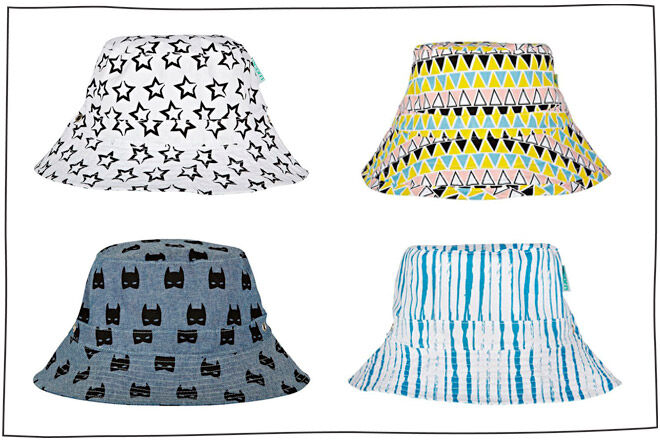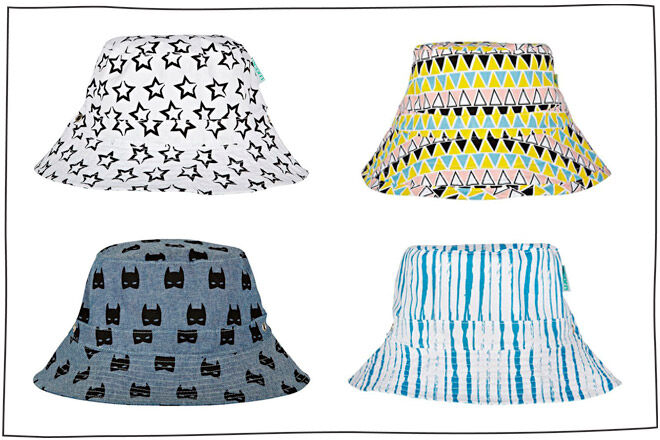 Holy mackerel, an Acorn Kids Bucket Hat ($36.95) keeps the sun off and is super cool for mini-stylisters.
10. Paddling pool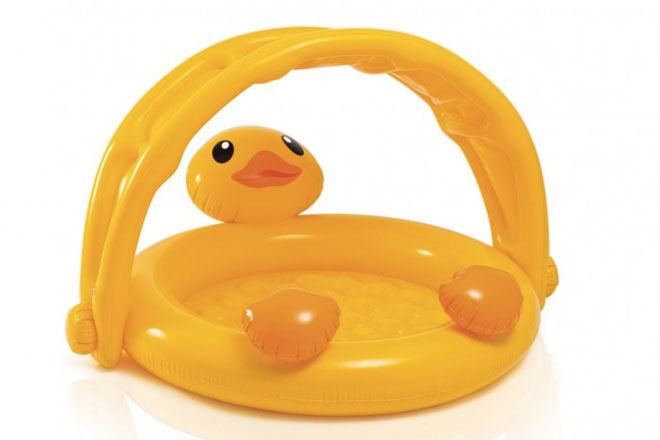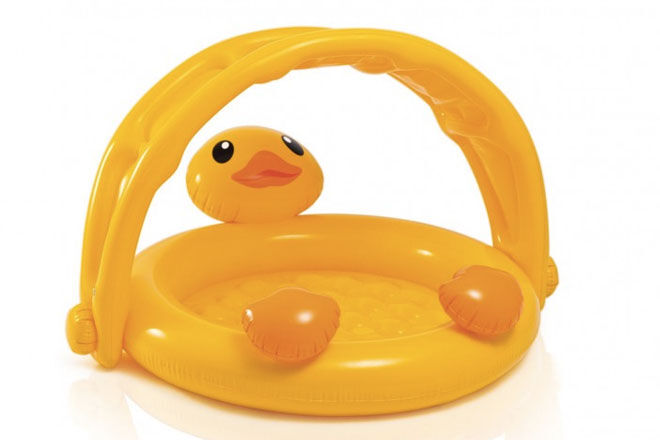 This Intex Ducky Friend Baby Pool is a quacker for little people. With a sunshade and cute duck design, bubs can shake a tail feather the fun way. Available from Toy Universe ($18.74).
11. Car window shade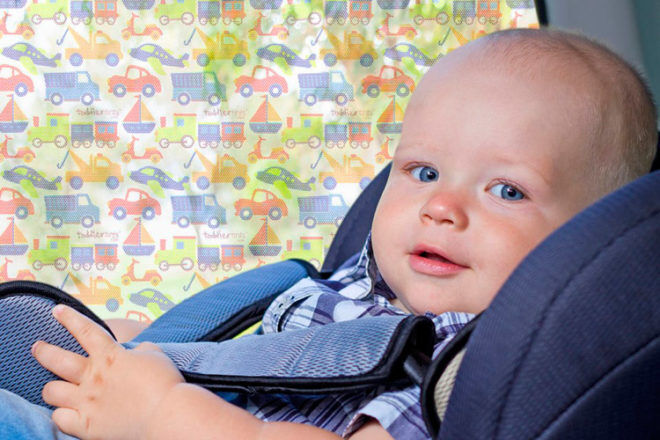 Invented by a couple of mums, a Toddler Tints car shade ($39.95) adds colour and fun to the daily drive. And don't worry – this removable film blocks heat and sun, but not the driver's rear-vision view.
12. Car seat canopy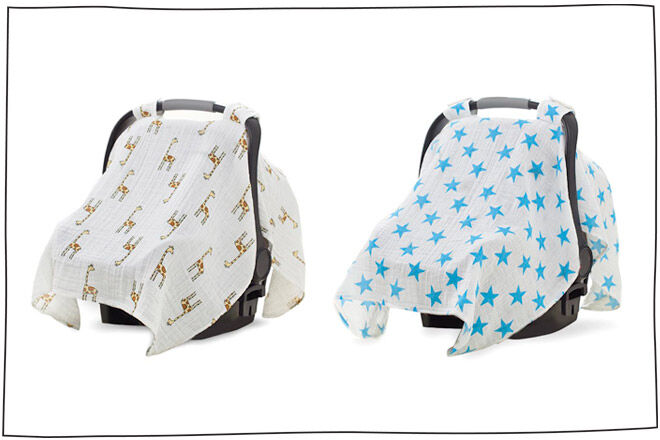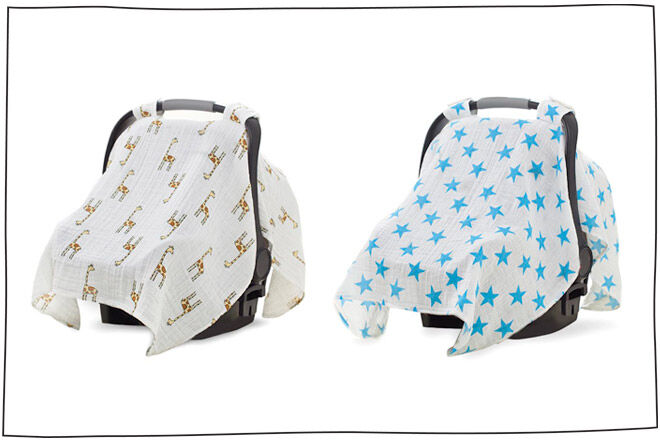 Made from a single layer of cotton muslin, an aden + anais Car Seat Canopy ($30) is fab for picnics in the park, strolls down the street and cool runnings on the open road. Just leave it a bit open to keep the air circulating.
13. Cooling fan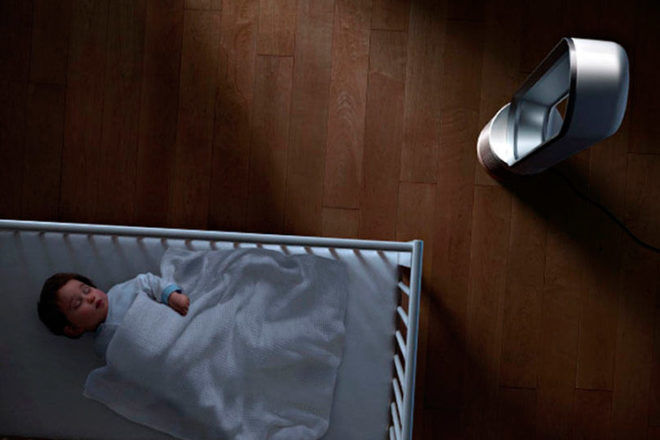 Turn down the heat with help from a Dyson fan ($469). It's whisper quiet, with no blades for tiny fingers to poke. Yay to that.
14. Stroller fan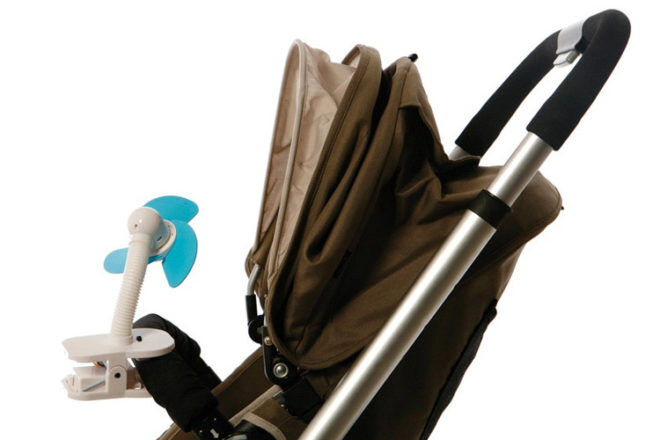 This Dreambaby stroller fan ($10.95) does have blades, but they're made of soft foam and safe for bub. Attach it to the pram or playpen and see baby get wind in their hair fluff.
15. Mesh feeder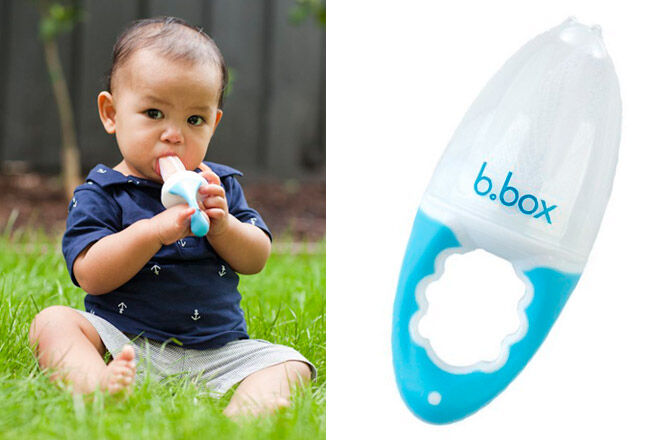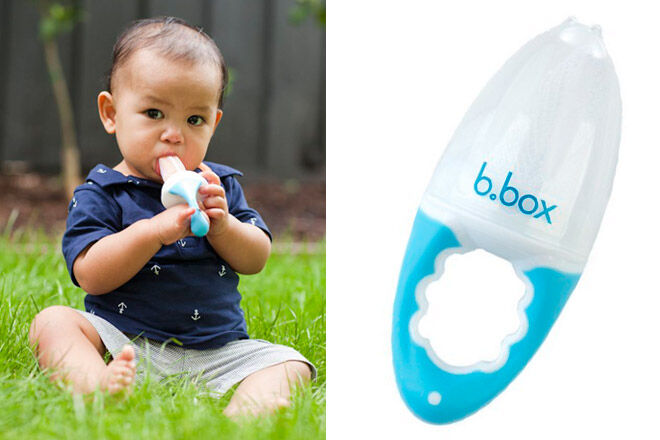 Load this B.Box mesh feeder ($7.95) with ice or frozen fruit and bring about a cool change in bubba's mouth. Ahhh … sweet relief from the heat (and sore gums).
16. Cooling towel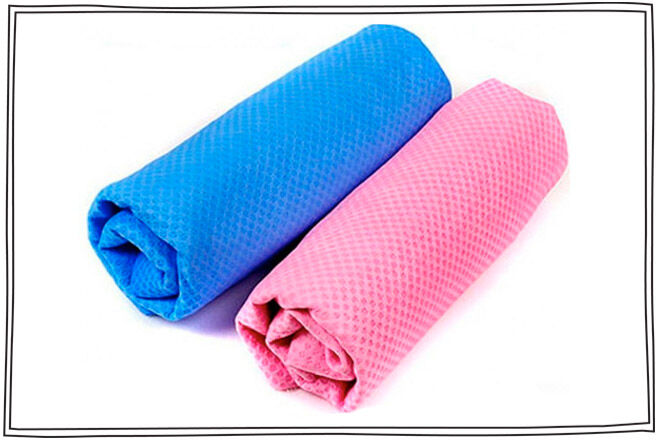 The Chill Baby Cooling Towel ($18) creates a refreshing layer between mum and bub. Designed for babywearing, this towel cools down babies aged over six months and mamas of any age!
17. Muslin swaddles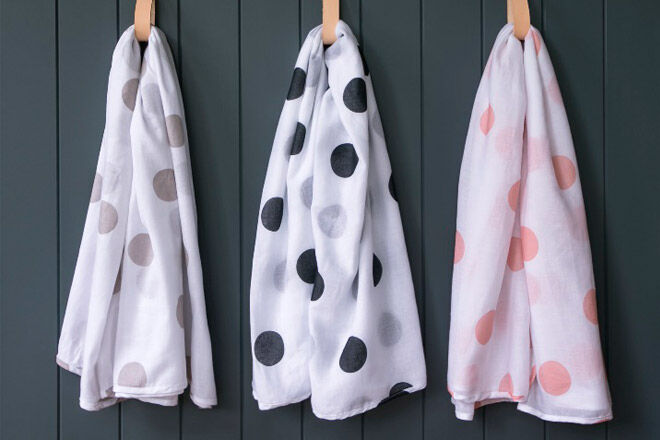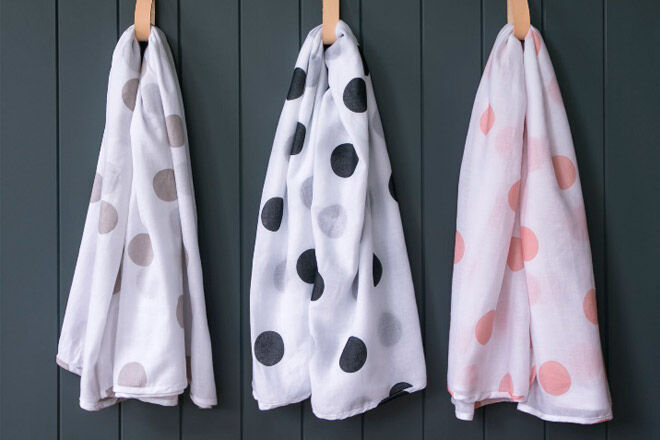 Bubba will go dotty over these soft as silk – make that muslin – Mama Maya Baby Wraps ($38). They're 100 per cent organic, cool on skin and each sale supports safer births for mums around the world. Yay.
Want more? Don't miss 10 ways to keep cool when pregnant in summer.