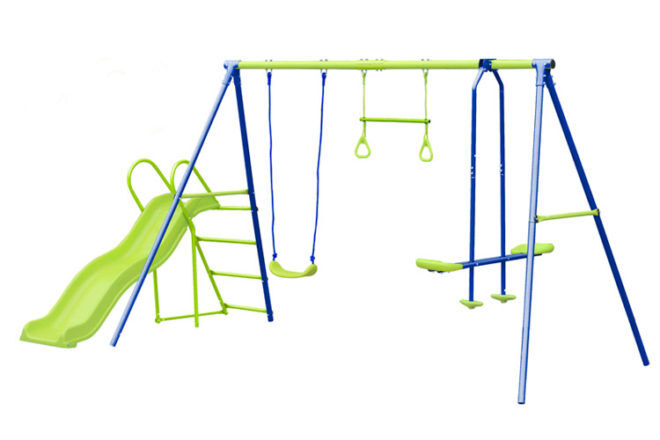 A recall has been announced on a popular plastic slide sold as part of an outdoor swing set at Toys R Us.
The Action Sports Equipment brand slide was sold in Toys R Us stores nationally from November 2015 until February 2017. The toy slide is being recalled because the plastic on top of the slide can crack or break during use, potentially injuring a child.
Check for swing sets with batch number 2015-10-11
People who have the Action 3 Unit Swing Set in their backyard should check the batch number, found on the silver sticker on the top bar of the swing set. Only sets with the batch number 2015-10-11 are part of the recall.
People with swing sets that have that batch number 2015-10-11 should contact the Action Sports Equipment Service Centre on 1800 465 070 to organise a free replacement slide or refund.