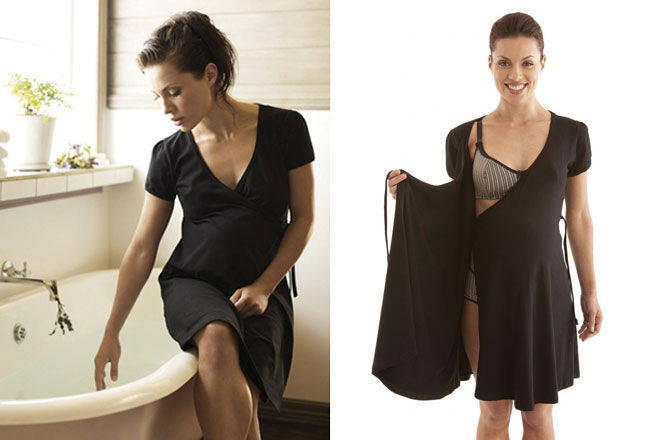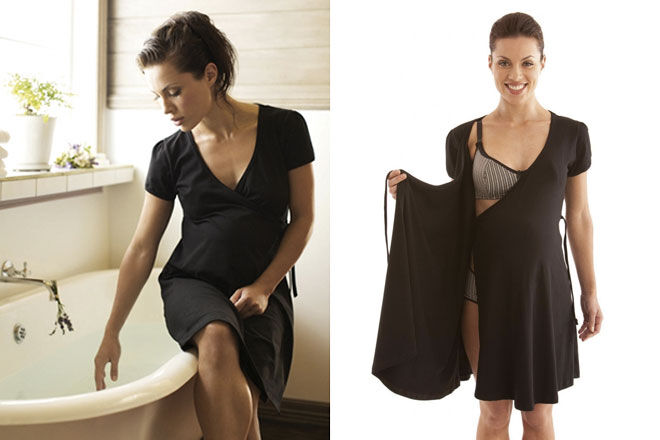 It's the Little Black (or blue) Dress for the delivery suite – seriously. It's also possibly the most comfortable, practical and stylish piece you'll have in your maternity wardrobe.
The Womama Birthing Wrap is so much nicer than a hospital gown (think post-birth pics) and is designed to accommodate changing shapes during pregnancy and after. The Wrap can be worn as a dress or a nightie (squeezing in time for a shower, optional) and allows for breastfeeding – every wardrobe needs a perfect LBD.
Available from Angelbub Maternity Wear ($69).