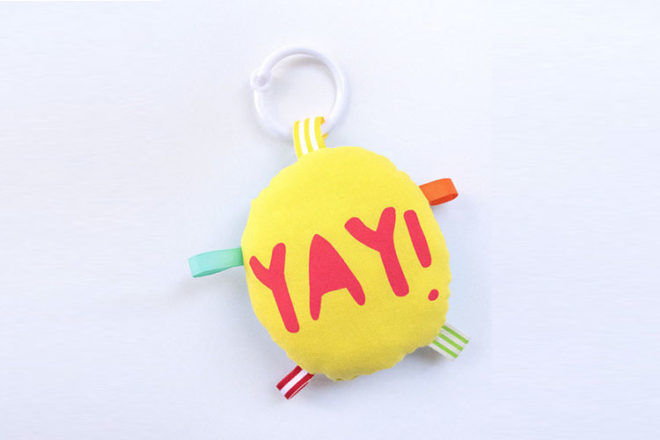 Babies are fun, yay! Baby toys are fun too, double yay!
Put them both together and you get this Yay sensory rattle that's made – if you can believe it – from organic cotton and recycled bottles. So it's a fun toy with eco creed. And they're made in Australia. Yay to that!
Available online from Etsy seller Happy Puku ($20).