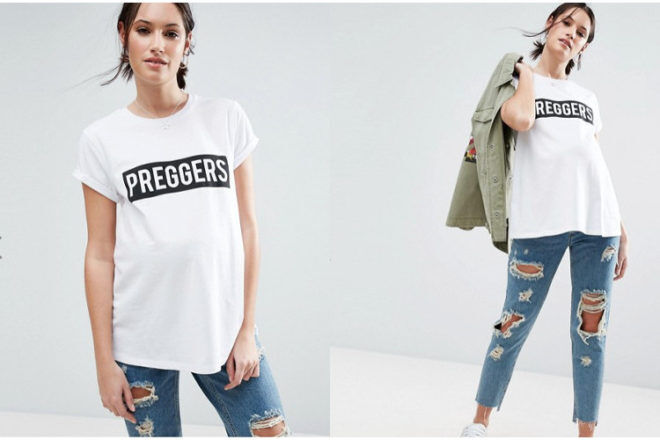 Sometimes you just want to shout it from the rooftops. And there's no news more exciting than the news you're expecting a baby, so why not let your tee do the talking?
The Preggers Slogan T-shirt is a relaxed fit so you can wear it as your bump grows and the turn-up cuffs say you're a cool mum. Better still, it will let everyone know you're with child, so you won't have to ask for a seat on the train.
Available from ASOS Maternity ($28) with free international shipping.