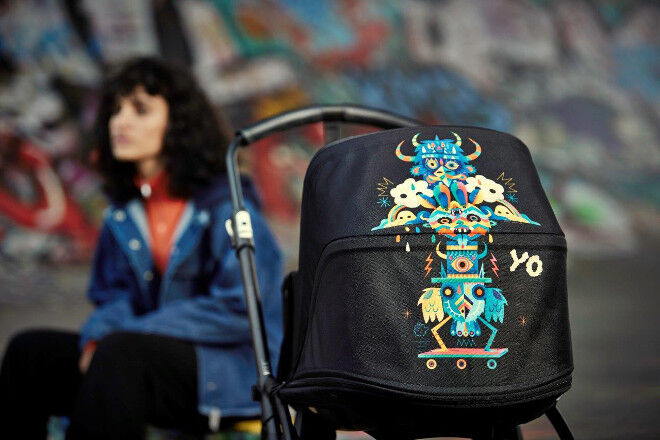 Bugaboo has once again perched itself atop the cutting edge of design, merging its iconic pram collection with the playful graphic designs of French graphic artist Sebastien Feraut.
Also known as Niark1, Sebastien's collaboration with Bugaboo puts him in lofty company, following in the footsteps of Andy Warhol, Diesel and Missoni.
Monsters on the Move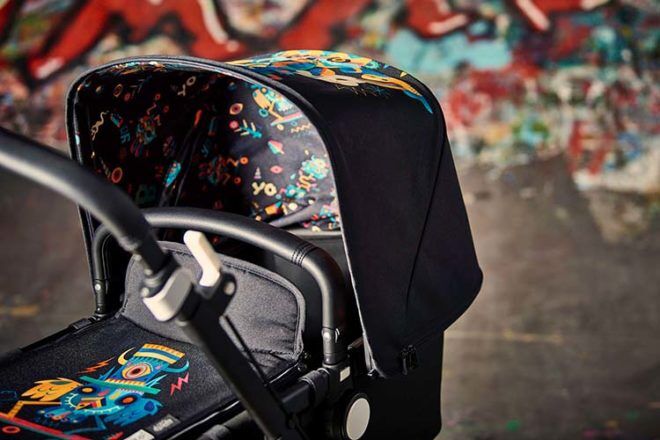 Niark1's signature monsters adorn Bugaboo's core range: the Cameleon³, Bee5, Donkey and Buffalo. They add a touch of whimsy and burst of colour against a mostly stark, dark backdrop.
The inspiration for these friendly creatures is obvious once you look closely – punk music posters and pop surrealism. Niark1 is no stranger to high-profile collaborations, having worked with Converse and Pharrell Williams.
The exterior of the prams boasts a colourful pop of monster magic. Inside, there's a matching print so your little one gets a bright view when the sun canopy is open.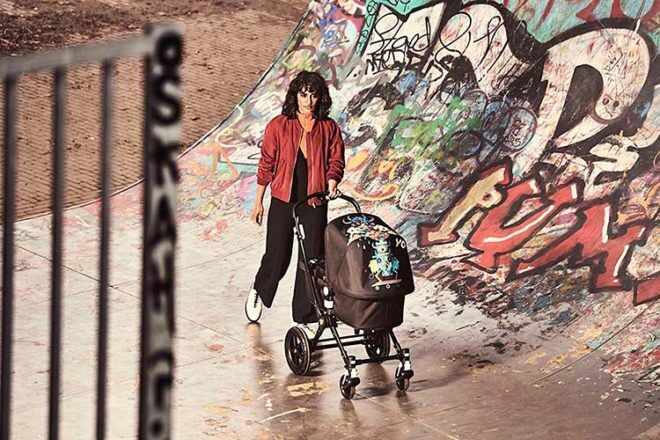 Art is for everyone
So why does Bugaboo love using its products as canvases? The company says it believes that art is for all, including parents.
It's been 15 years of incredible Bugaboo collaborations, from the bold to the subtle and everything in between. We also love that you can give your existing Bugaboo a fabulous new flourish with these accessories – it's a great way to change up a pram in between babies!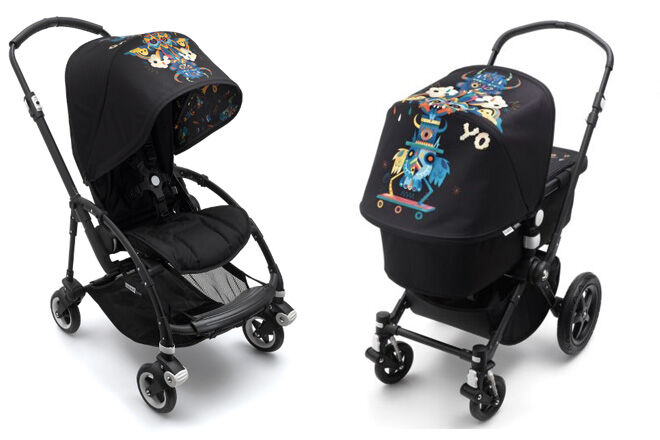 What to expect from Bugaboo Niark1
Here's what you can expect to see from the new collection at your local Bugaboo retailer:
Bugaboo Tailored Fabric Set Niark1 for Bugaboo Cameleon3, Bugaboo Donkey and
Bugaboo Buffalo ($269.95)
Bugaboo Sun Canopy Niark1 for Bugaboo Bee3, Bugaboo Bee5 and Bugaboo Donkey ($174.95)
Bugaboo Breezy Sun Canopy Niark1 for Bugaboo Cameleon3, Bugaboo Bee3, Bugaboo
Bee5, Bugaboo Buffalo and Bugaboo Donkey ($174.95)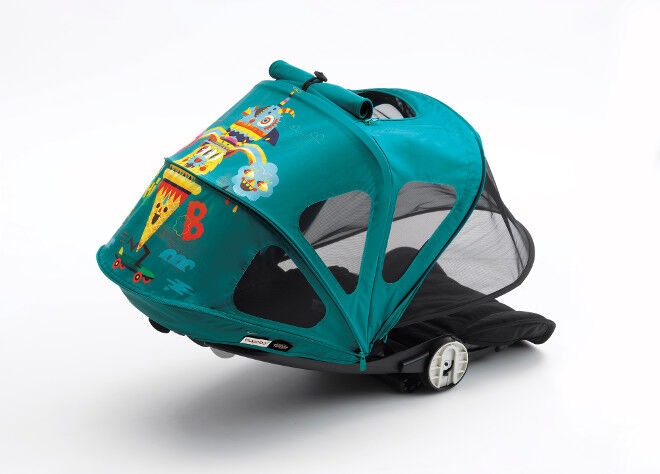 We absolutely love this new limited edition Bugaboo Niark1 accessories collection, which will be available from April 2017.