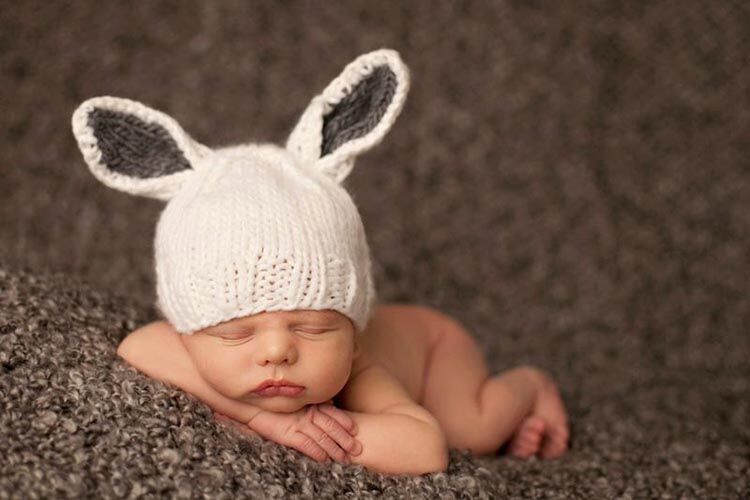 It's baby's first Easter! Your little bunny can't hop yet, and is much too little for chocolate treats, but they can still soak up some Easter sweetness. Presenting the most darling chocolate-free Easter gifts for babies in the history of ever.
1.Noodoll bunnies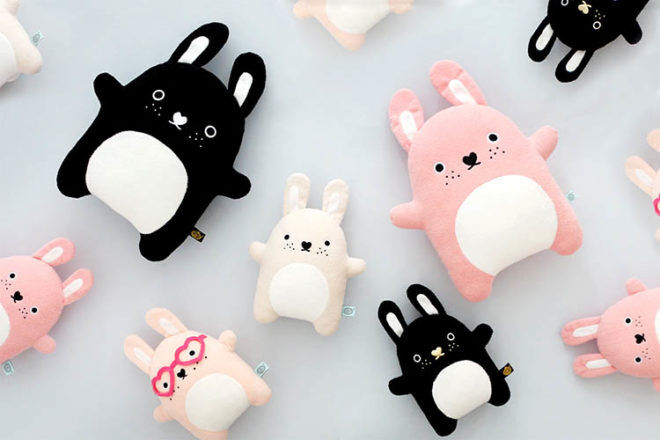 Every baby needs a bunny friend and Noodoll has a whole burrow full of quirky rabbit creatures ($45-$65) for hipster kids this Easter. Beautifully soft to the touch, they're made in the UK to survive years of bunny hugs. And that's important. Find them at Monster Threads.
2. Bunny rattles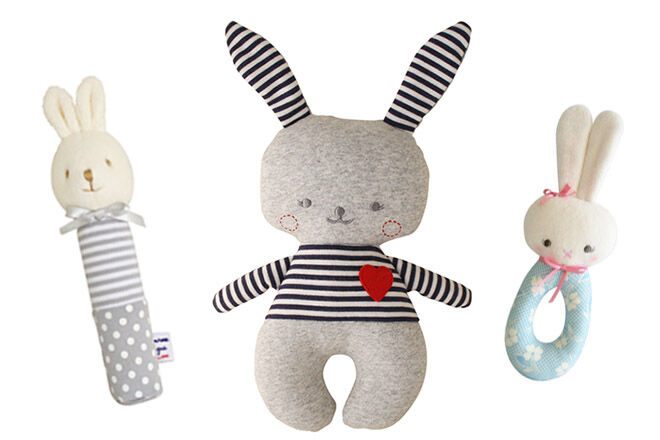 There are enough rabbit rattles ($15.95 – $27.95) at Alimrose to populate a warren. Some girly, some boyish, and some for lovers of neutrals, but all just right for baby's first Easter.
3. Bunny beanies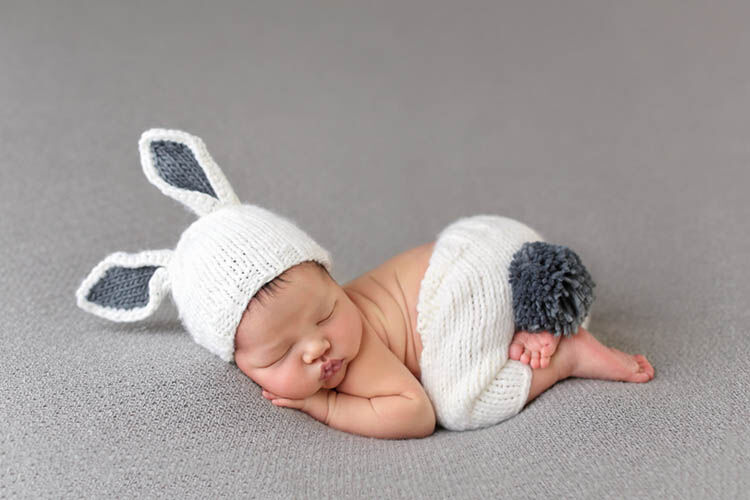 A long-eared bunny beanie and matching pants set ($76) from Etsy's The Blueberry Hill is worthy of any little Flopsy, Mopsy or Cottontail and will give your Easter pictures all the naws. Or you can just get a single beanie ($38) like the one at the top of this post,
4. Easter dress

Baby might not be able to eat the chocolate, but that doesn't mean they can't join the egg hunt. And they'll look super-sweet doing it in this darling little Easter outfit ($73) from Olive Loves Apple.
5. Janod bunny trolley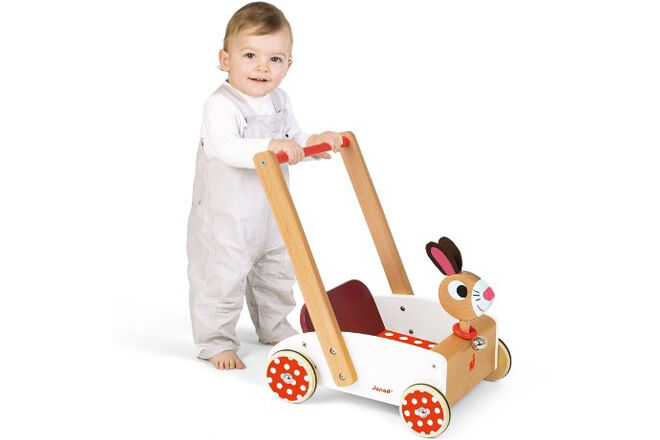 Babies love a place to stash their most prized toys and this Janod rabbit trolley ($99.95) is just right. Plus it will do double duty as a walker when they grow.
6. Bunny wrap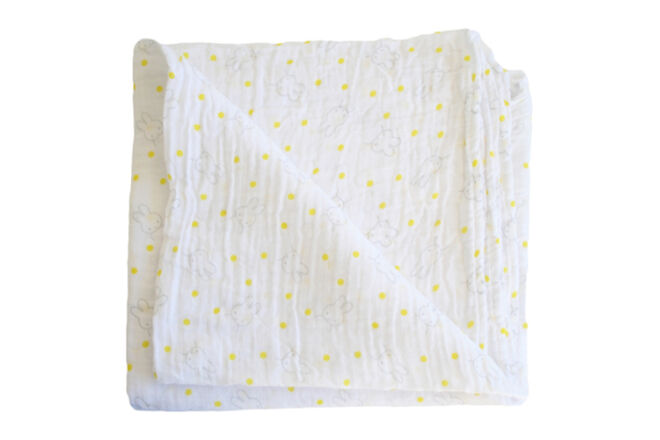 Heavenly soft, this simple bunny spotted wrap ($29.95) from Alimrose comes in lemon yellow, sky blue or pink, with a subtle rabbit print.
7. Bunny playmat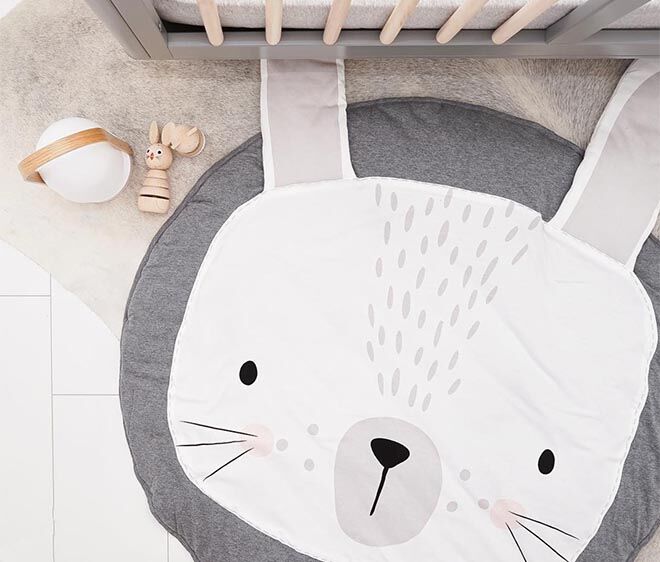 It's a playmat straight out of a design magazine. Misterfly's soft padded Bunny Playmat ($99.95) has a lovely hand drawn charm and an inquisitive face to match a little one's natural curiosity.
8. Bunny bibs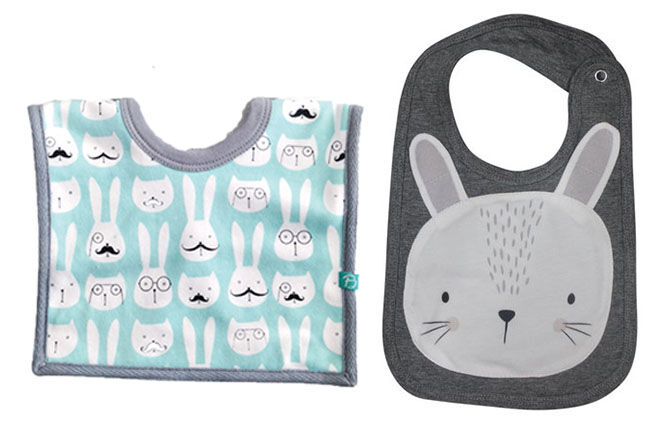 Love the Mister Fly bunny face so much you need to have it everywhere? Here it is on a dribble bib ($16.95), which happens to be the baby accessory of every season. Or go for moustachioed, bespectacled rabbits on the Bibalicious Terry Square Bib ($17.95) for pint-sized hipsters in training.
9. Wooden bunny plate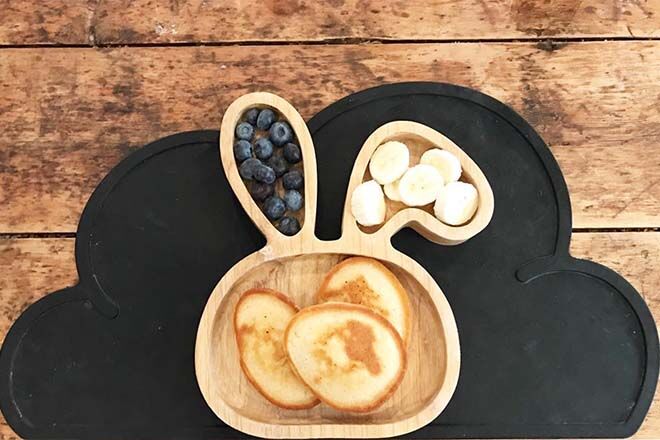 Now that you have the bib, you need the food. Easter brunch or lunch is twice as nice – and three times as neat – served on this divided oak bunny plate ($45) from Projekt Little.
 10. Bunny jumpsuit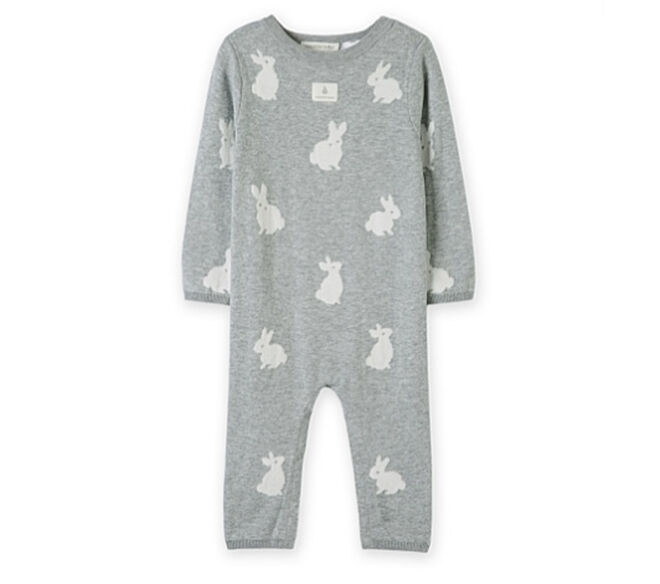 Trust Country Road to make a chic Easter jumpsuit for baby ($59.95) that can be worn all year long.
 11. Rabbit nursery storage bag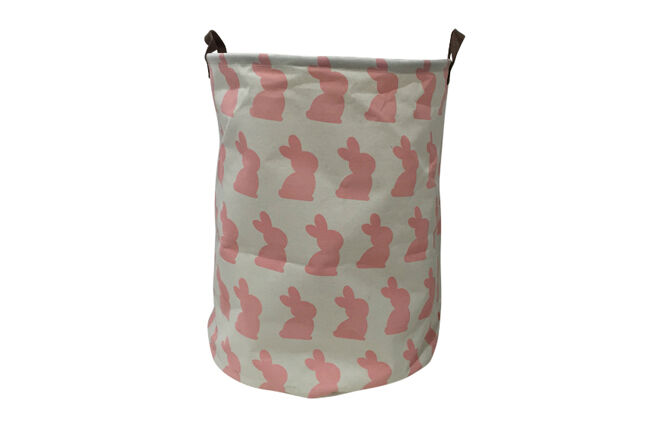 The pink rabbit silhouettes on Leo & Bella's Canvas Storage Basket ($29.99) are festive enough for Easter and subtle enough to decorate the nursery permanently.
12. Wrist rattle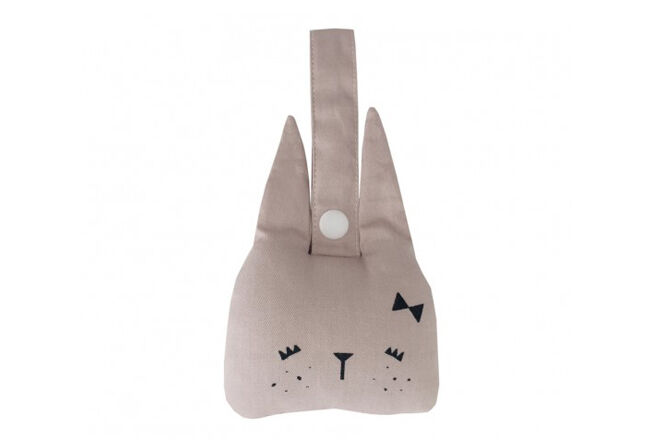 When every single toy gets tossed carelessly from the pram, it's good to find toys with straps like Fabelab's Animal Rattle ($32.95) from Leo & Bella
13. Rabbit ears towel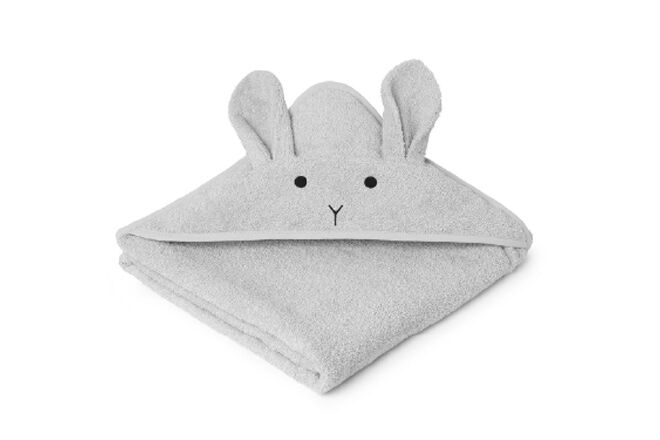 What's sweeter than a baby fresh from the bath? A baby wearing an organic cotton bunny ear towel ($59.95) from Jack and Willow.
14. Baby bunny shoes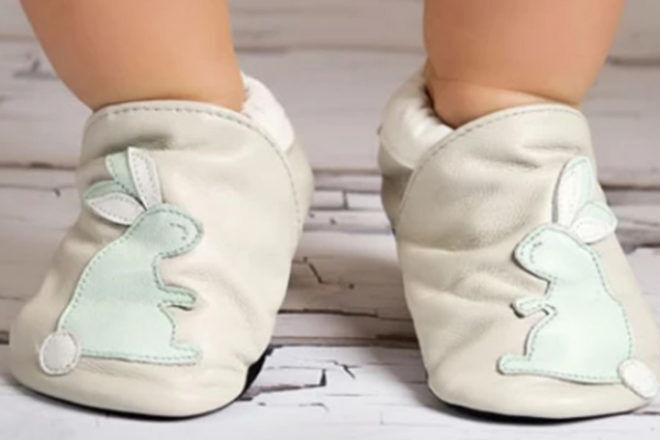 These unisex baby shoes ($39.95) from Hard to Find are the perfect way to complete a dapper Easter outfit. They'd be darling with a pretty floral Liberty print dress or with short pants, a button down and miniature bow tie.
15. Chicken pram toy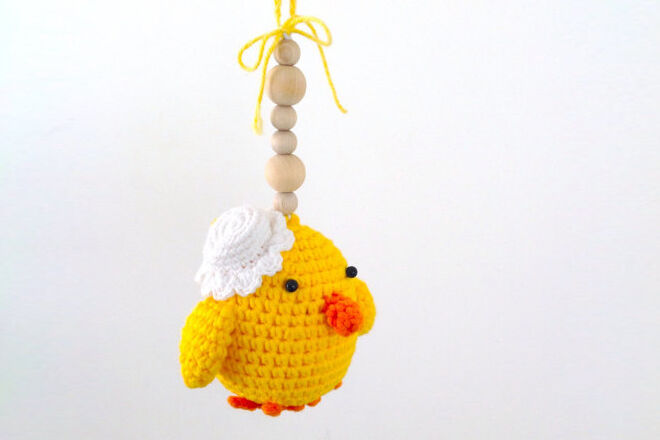 Can't crochet yourself, but love the charm of handmade? Fake it and order this sunny yellow chick pram toy ($13). No one in your mother's group will know you didn't make it yourself.
16. Plush goose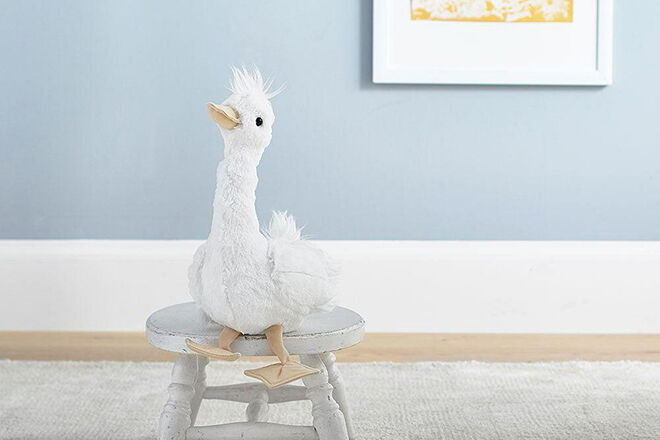 This huggable, feathery soft goose plush toy ($29) from Pottery Barn Kids is a wee departure from the usual bunnies, chickens and eggs, but we're all for a new Easter animal mascot. This one lays golden chocolate eggs.
17. Knit bunny mobile
Knitted up in fluffy-as-a-cloud cotton, if this dreamy white bunny mobile ($63.20) from Pottery Barn won't send your bubs drifting off to sleep, we want to know about it.
Got some bigger kids in your life too? Then check out our chocolate-free Easter gift guide for toddlers and kids.