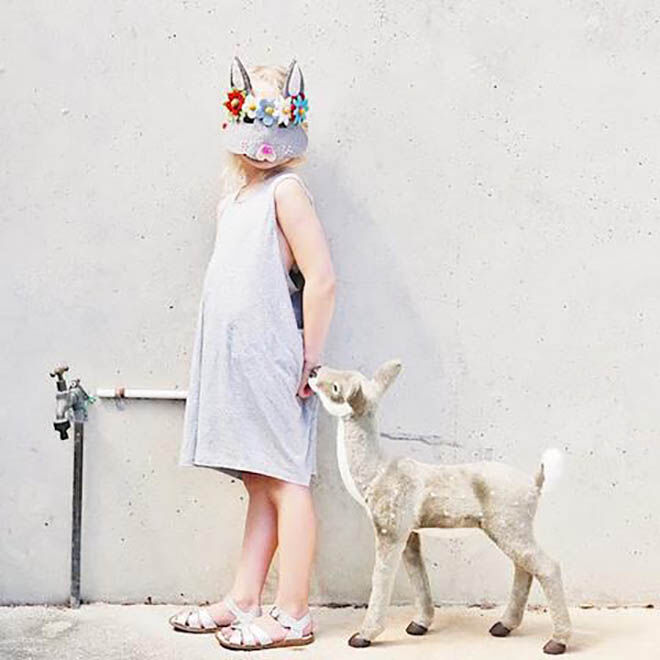 Easter chocolate is pretty delish, but it doesn't last too long at our place. And we're betting it disappears pretty fast at yours too, especially when the kids are old enough to catch on.
Here are our 19 of our favourite non-chocolate Easter gifts for toddlers and kids that last much longer than it takes to tear the fancy foil off a sugar-laden egg.
1. Rabbit egg cup
Is there anything nicer than toast soldiers dipped in a perfectly runny boiled egg? When the egg is sitting in a sweet Buddy and Bear egg cup ($9.95), natch.
2. Carrot purse o' bunnies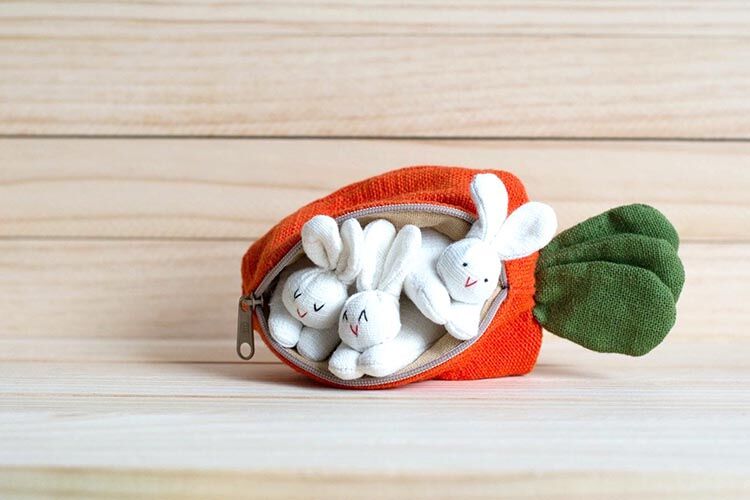 There is not a toddler nor preschooler in the world who won't squeal in delight at uncovering this carrot bursting with bunnies on Easter morning. Ten bucks they won't even care it's not chocolate, that's how cute it is. Find it at Go On Design ($27).
3. Bunny dolls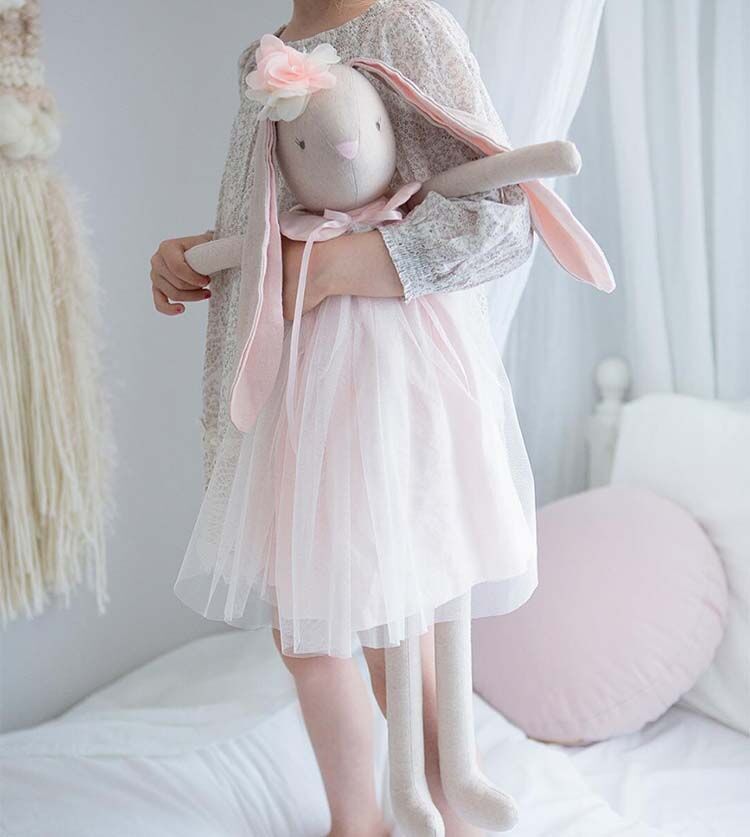 Alimrose makes the best bunny besties, like the Bessie Bunny Doll ($79.95) . Or put some superhero bunny pep ($59) into your non-chocolate Easter step with this other glorious Alimrose rabbit specimen from Little Kisses.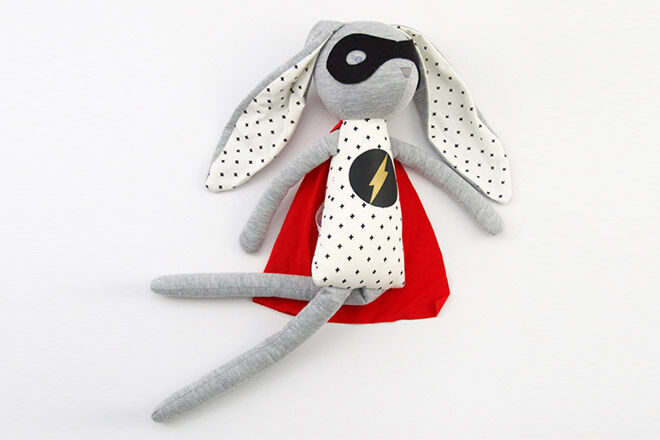 4. Beautiful bunny ears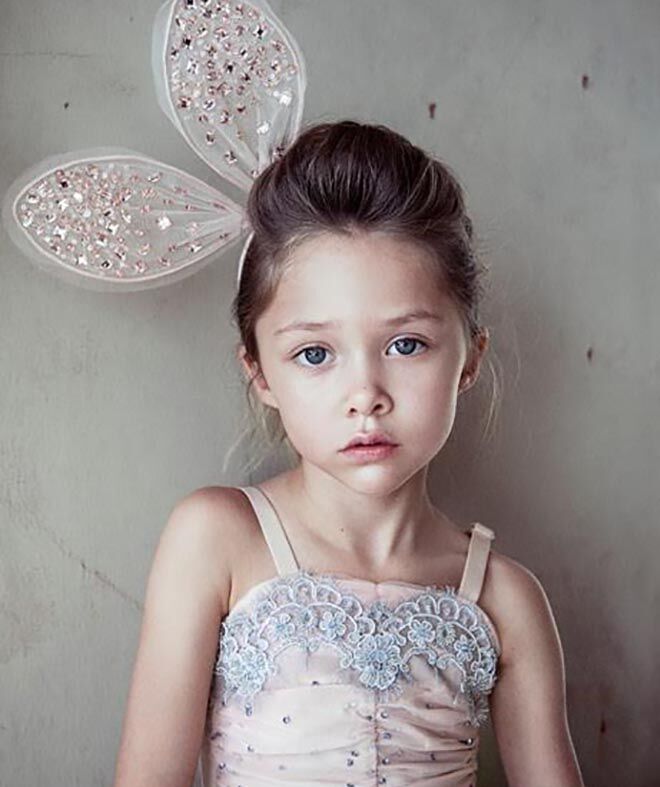 This bellissimo bunny ears headband ($60) and tulle tutu dress ($145) combo for girls is from Tutu Du Monde's If Walls Could Talk collection and will be available just in time for dressing up for a special Easter Sunday lunch.
5. Rabbit tees with 'tude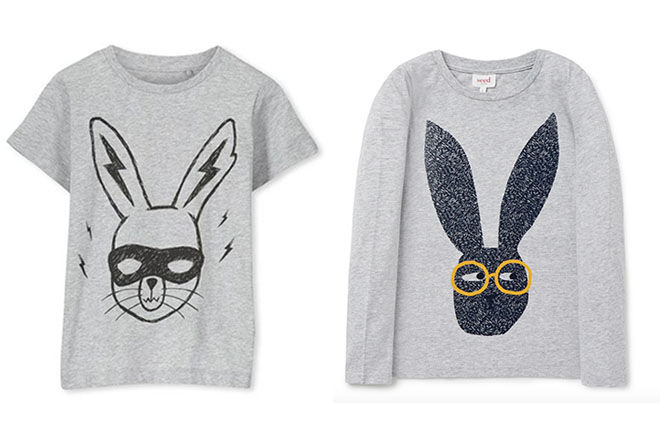 Boys might not care for tulle, but they'll love a bunny tee with attitude. Choose from a short sleeve rabbit top ($7.50) at Cotton On or let boys rock a long sleeve bunny tee ($24.95) from Seed.
6. Rabbit puzzle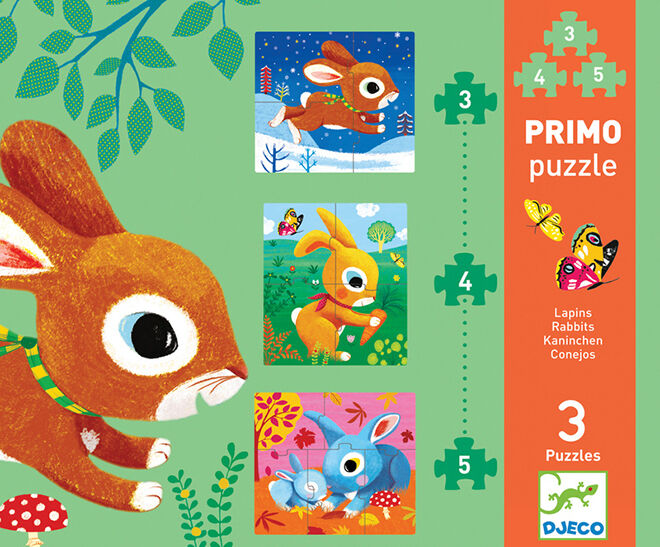 Djeco's Primo puzzles ($17.95) are grooming a future generation of jigsaw masters and just right for non-chocolate Easter giving. Three rabbit puzzles come in this set ($17.95), with three, four or five pieces.
7. Rabbit lamp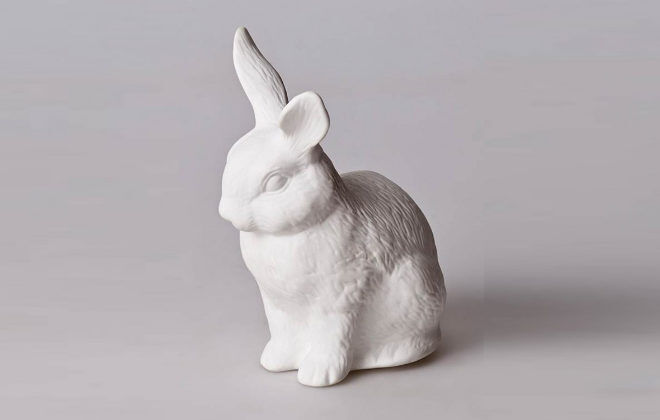 Let this gorgeous ceramic Jones & Co bunny lamp ($79) chase away bedtime monsters.
8. Easter jammies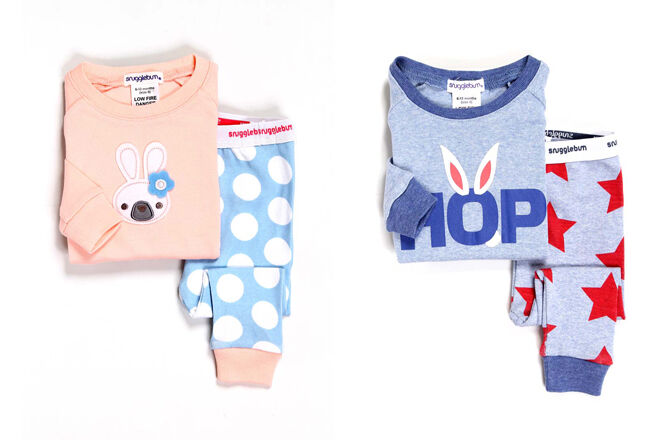 Hop little bunnies, hop hop hop straight to bed in Snugglebum's starry or spotty Easter pyjamas ($20).
9. Bunny backpack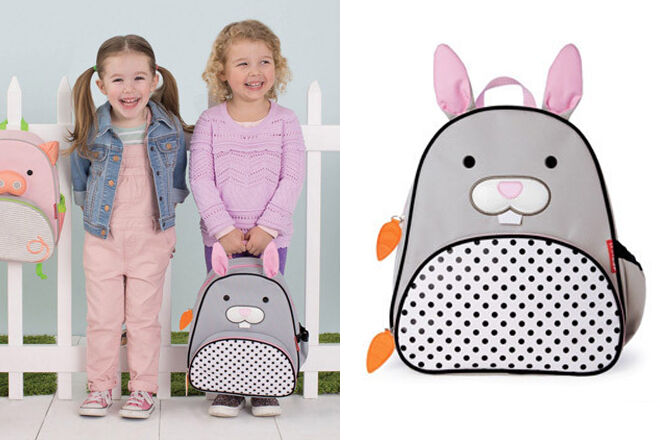 Carrot chomping teeth, carrot zipper pulls, all on a perfectly pint-sized Skip Hop  backpack ($32.25) that's perfect for the Easter road trip.
10. Paint your own eggs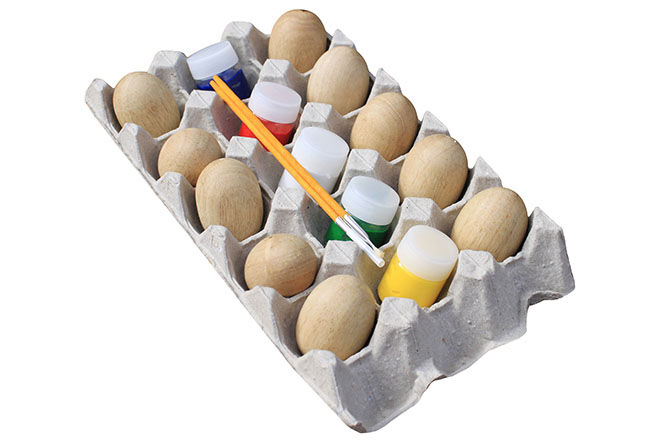 Kids can get as creative as they like painting these DIY wooden eggs ($22.90) before staging an old-fashioned Easter egg hunt in the back yard. The kit includes Australian-made non-toxic water paints.
11. Easter basket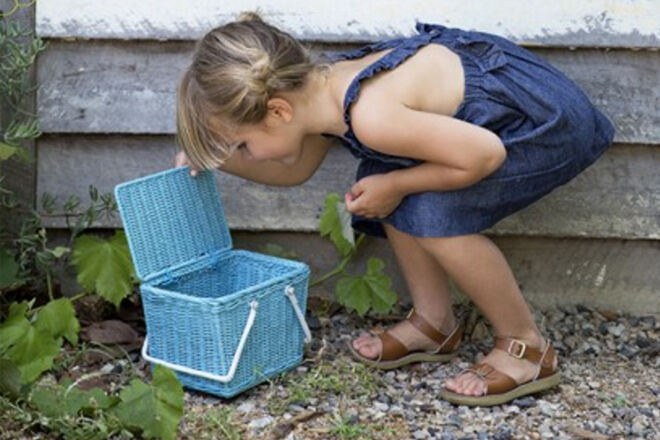 Olli and Ella's Piki Basket ($39) is good for holding Easter egg hunting booty – especially if you plan to snack on most of them when the kids are napping – and to take on future picnics and tea parties.
12. Hide n Squeak eggs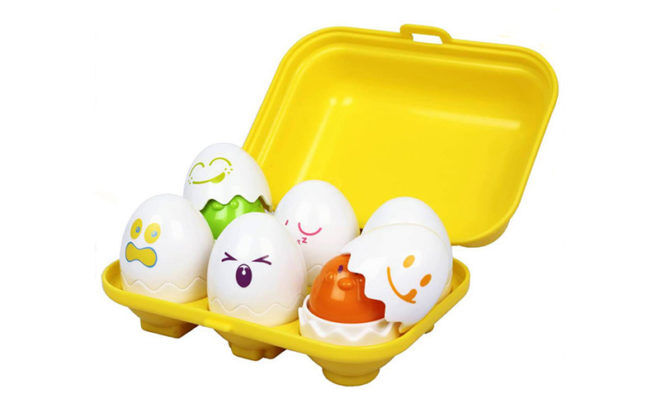 We've yet to meet a kid who doesn't love these Tomy Hide and Squeak eggs ($19.99) we found over at Kidstuff. The surprise of the little chick inside when they take off the lid, the colourful faces, and for parents, a squeak so subtle, it'll never drive you mad.
13. Pretend hot cross buns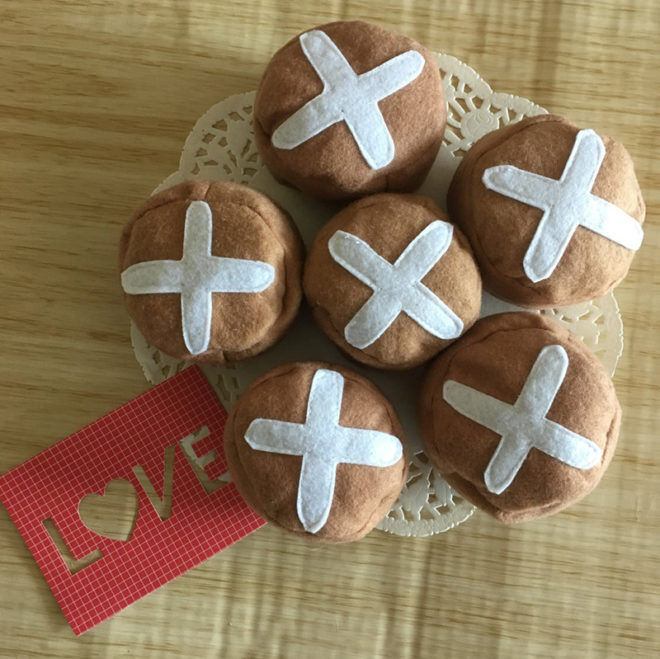 While these felt hot cross buns ($16.50) won't quite fill the void left when the real things disappear from bakery shelves for another year, they make for some very excellent play tea time snacks.
14. Bunny train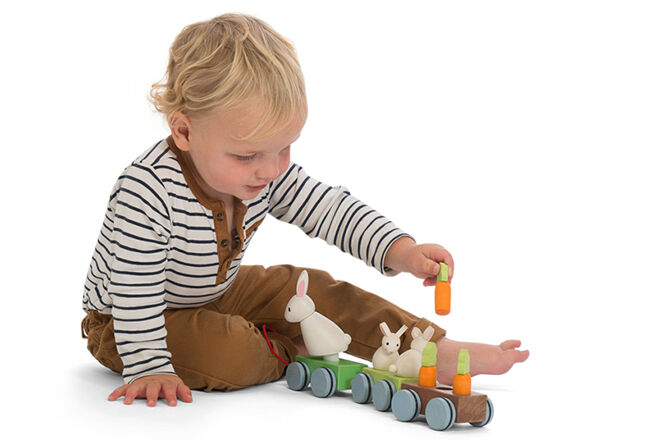 Choo choo, all aboard the bunny train ($54.95)! Easter gifts for toddlers don't come any better than this wooden train set that has rabbit and carrot figurines to encourage imaginary play and improve manual dexterity.
15. Bunny dressing gown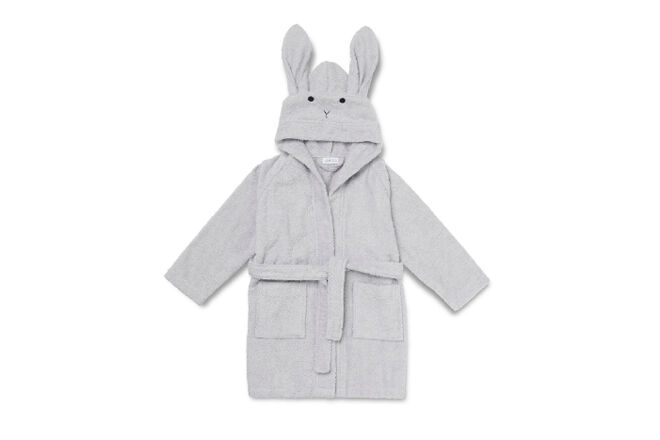 Easter celebrations last until bath time, when kids can wrap up in this cosy bunny robe ($89.90).
16. Bunny Easter hunt game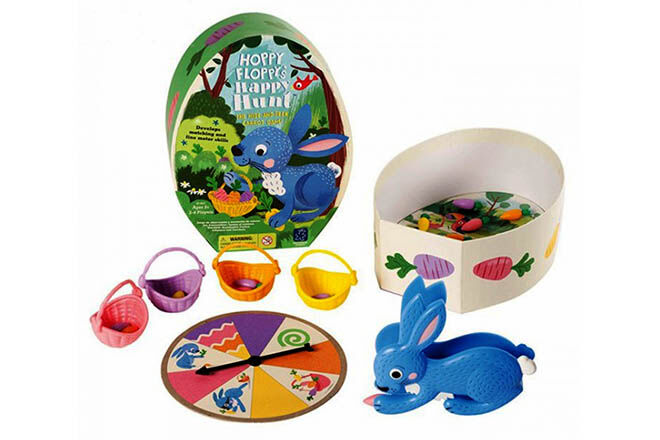 Toddlers and preschoolers will have so much fun taking bunny on a hunt for carrots to fill their Easter baskets over and over again with Hoppy Floppy Happy Hunt ($29.90). Plus, this easy-to-play board game from Educational Insights will teach them their colours too.
17. Rabbit masks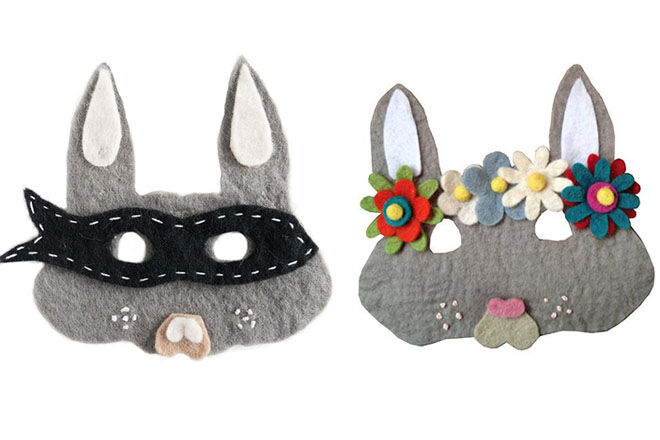 Get in character for the Easter hunt with these hip Down to the Woods felt bandit bunny ($29.90) mask and floral bunny mask ($29.90).
18. Cross stitch rabbit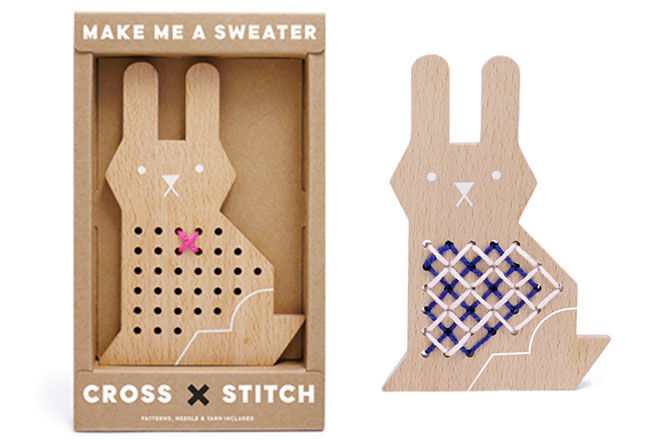 Keep Easter choc full of fun (but chocolate-free) with this rather wonderful Moon Picnic Cross Stitch bunny kit ($21.95). Little ones can make the Easter bunny a jumper to keep him warm on his travels, then unravel it and start all over again.
19. Easter bunny teepee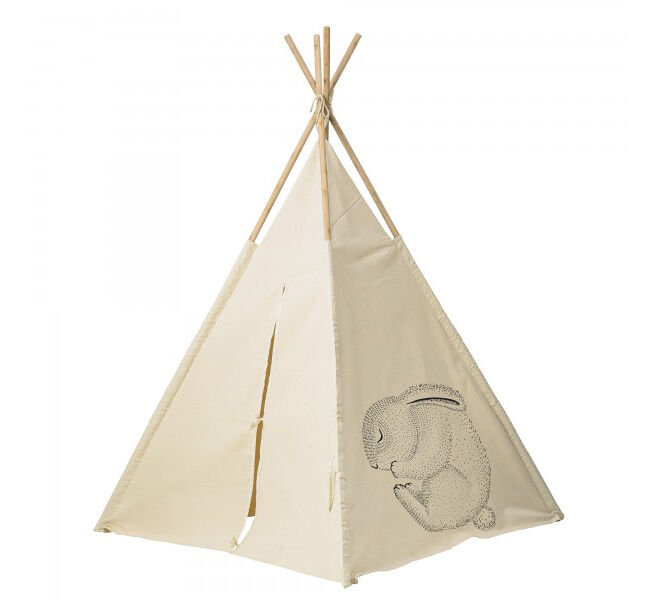 When egg hunting is done and the traditional Easter lamb roast is dusted, kids need a good hideout to have a rest. French Bazaar's sleeping rabbit teepee ($299) is just the ticket.
Make sure to check out our stupendous chocolate-free Easter gift guide for babies if you have some even littler ones in the house.