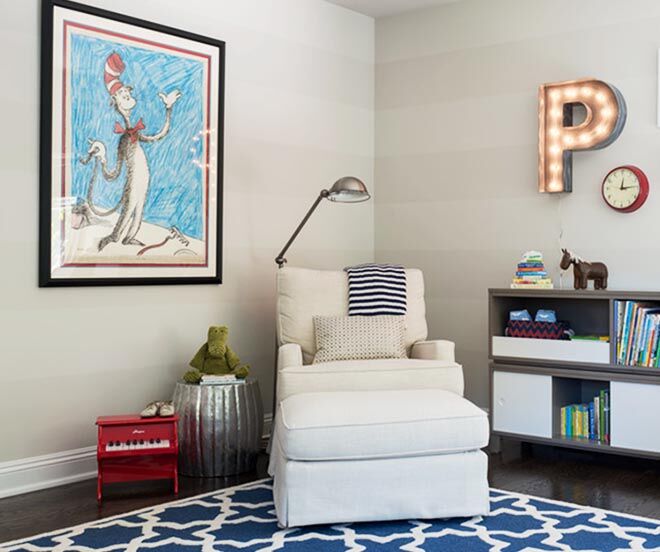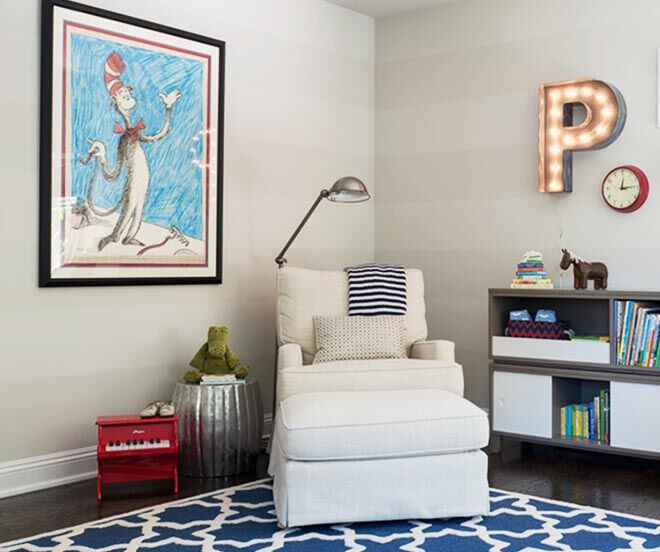 Today is a great day, what a day is today! It's time to get happy, it's Seuss' birthday!
Dr Theodor Seuss was born 113 years ago today, and to celebrate, we're showing you how to create a very special Dr Seuss themed nursery. All you need is some red, white and blue a la the Cat in the Hat books, a comfortable spot to curl up with a good book, and lots of gear inspired by the brilliant Seuss himself. Come take a look.
1. Dr Seuss cot bedding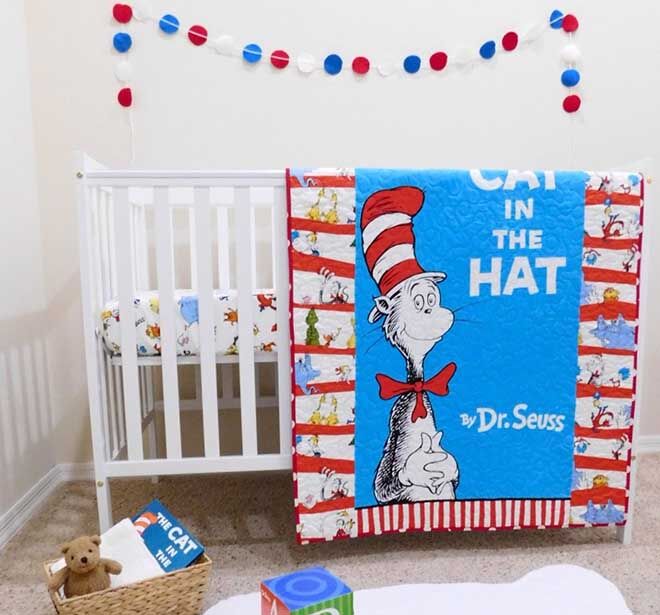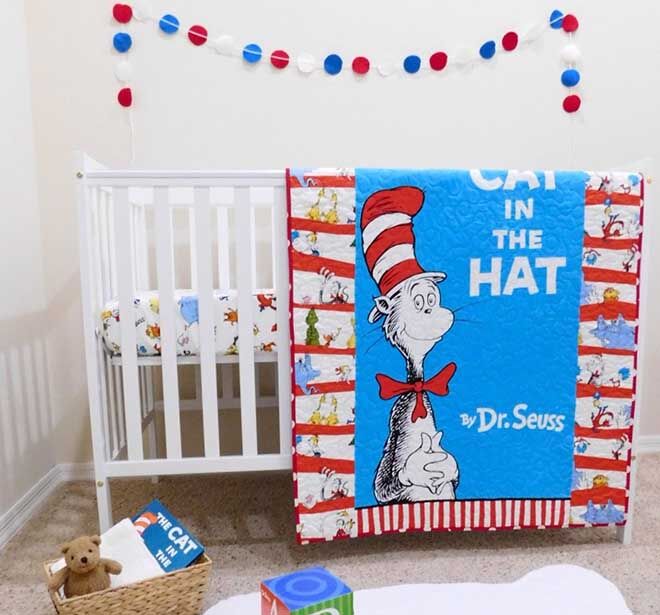 Go the full Dr Seuss monty with this pure cotton Cat in the Hat cot comforter ($147) and matching fitted cot sheet ($38) from Etsy store Baby Quilts by Romi.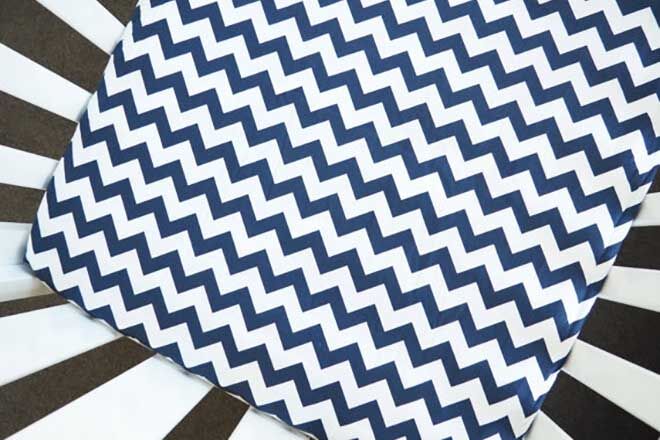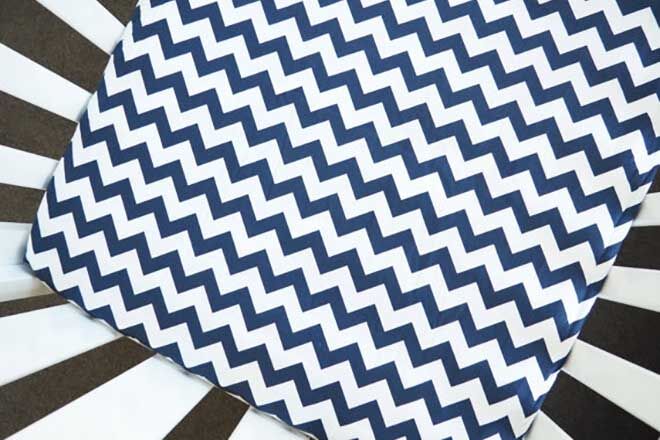 Or keep the crib a little more subtle with a smart but still Seussish blue chevron fitted cot sheet ($60) from Peppermint Lane Design.
2. Striped sleeping bag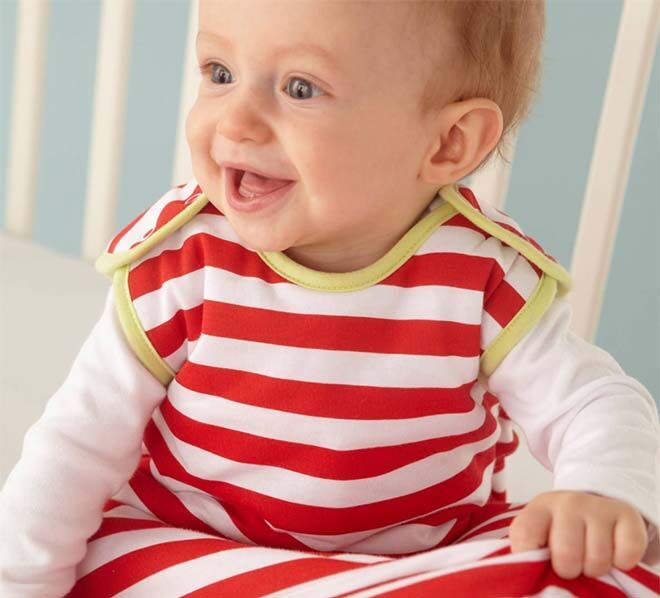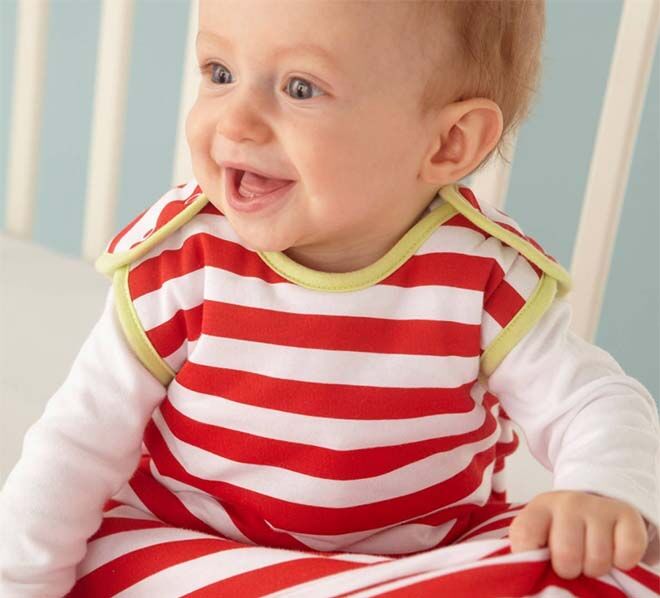 Baby can get in on the Seuss-themed action at bedtime too with this cheery red and white striped Grobag ($74.95) from Baby Bounce.
3. Seuss wall art prints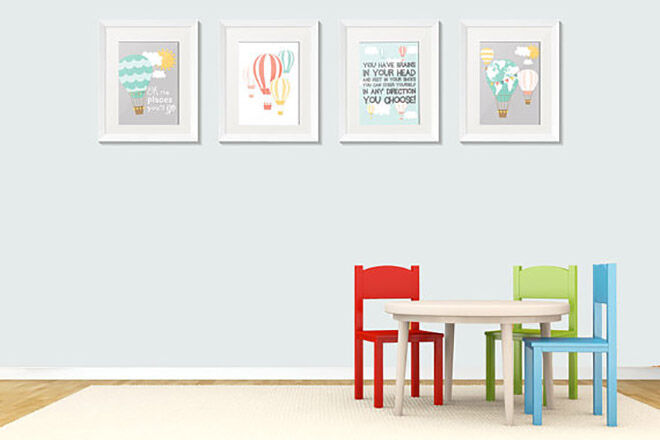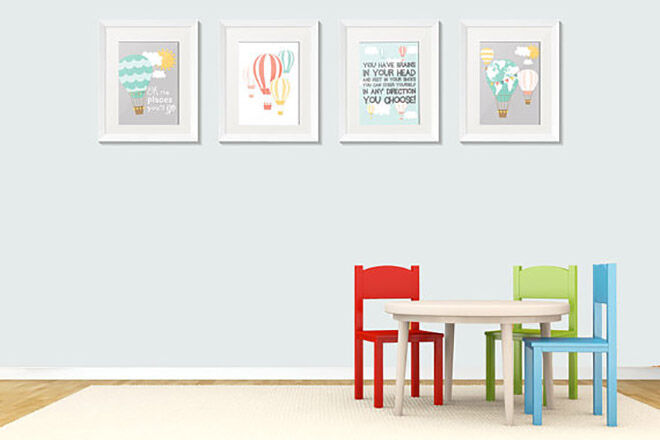 Oh the places you'll go indeed! Favourite Seuss quotes are the inspiration for some whimsical wall art for the nursery or play room. Both sets of four DIY digital prints ($15) can be found at Etsy store Leila's Crafty Mum.

4. Thing 1 and Thing 2 mobile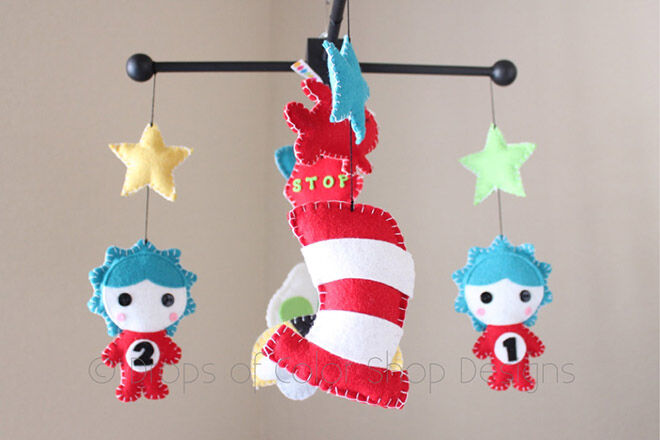 From Thing 1 and Thing 2 to green eggs and ham and that iconic striped hat, all our fave Seuss characters are here in this cutesy Dr Seuss cot mobile ($120) that's made to order at Drops Of Color.
5. Reading nook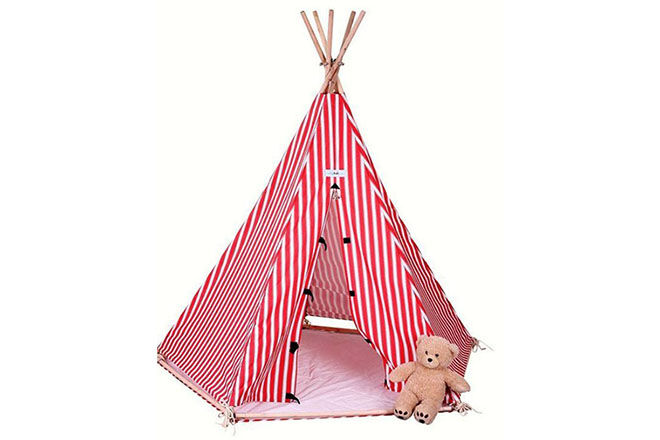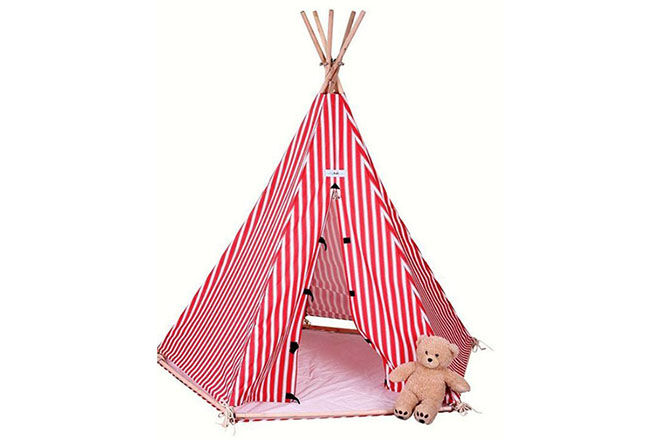 Sometimes wee readers need some space to enjoy their Dr Seuss books in peace. This red and white striped teepee ($129.95) from Hip Kids is just the space. Deck it out with some coloured large floor cushions ($29.95) and it's the perfect spot for sharing our next Seuss find.
6. Dr Seuss books box set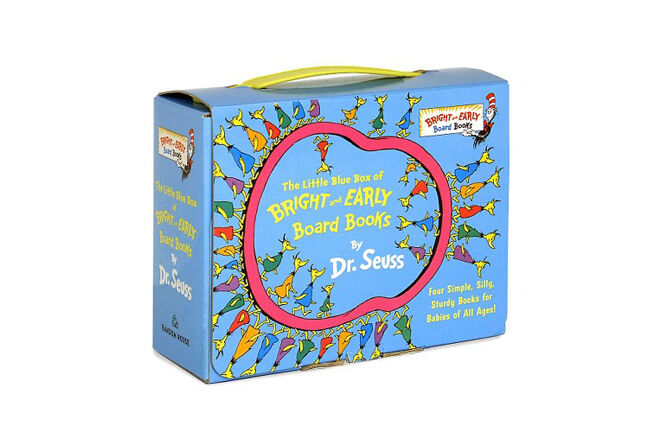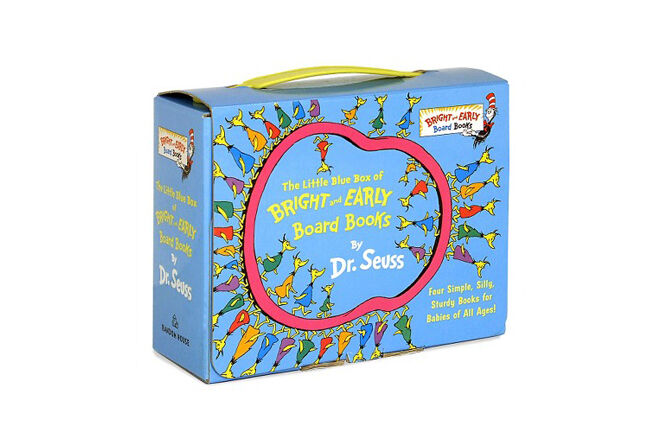 What's a reading nook without something to read? Start your little one's collection strong with the Little Blue Box of Bright and Early Board Books ($20.50) by Dr Seuss.
7. Handmade wall letters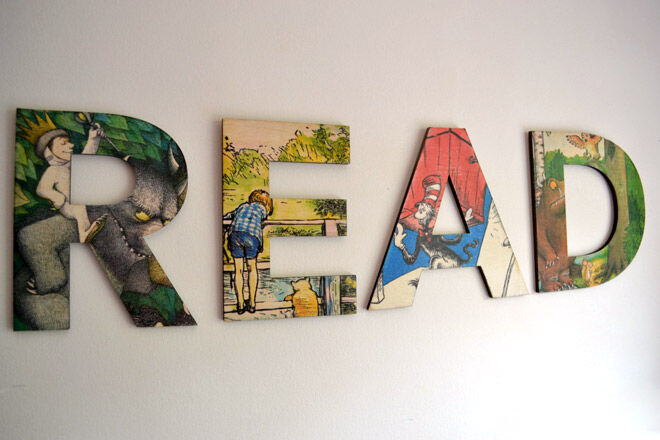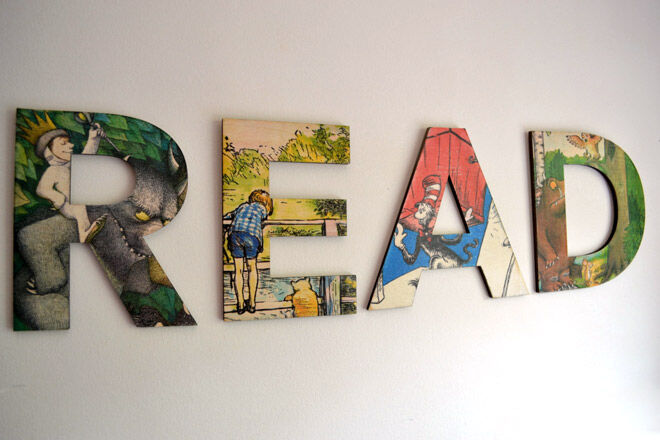 Hanging behind the teepee, these retro wall letters ($53.50) are an illustrated reminder of the best activity in the world: reading.
8. Seuss storage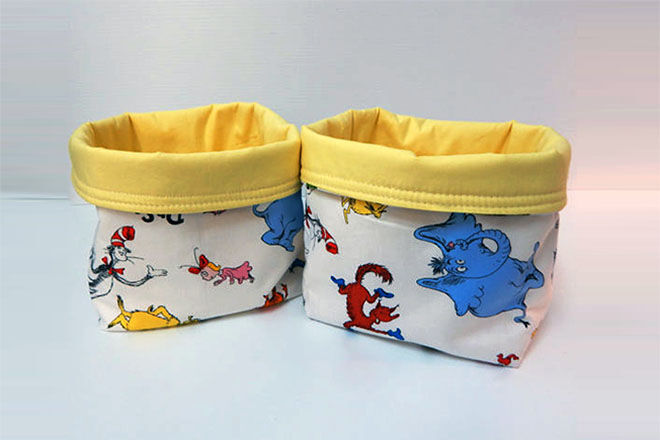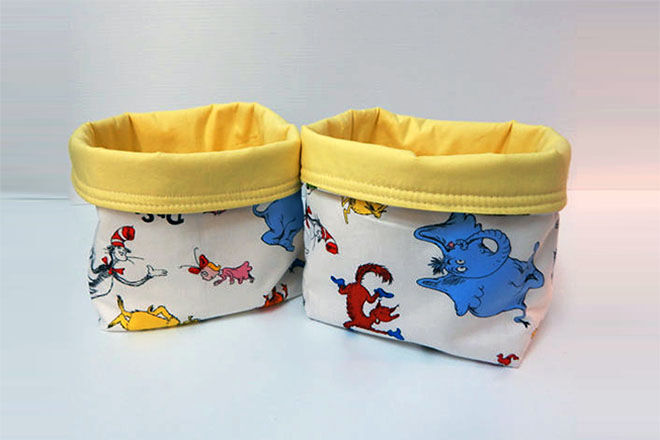 Keep all their nursery bits and bobs sorted in these sweet Dr Seuss storage baskets ($35) fr0m Etsy store In Grandmas House.
9. Light it up
Every nursery needs a lamp or two and we like this one, yes we do. This colourful Cat in the Hat lamp ($50) is made right here in Australia. Find it at Mesmerizing Blue.
10. Cat in the Hat bunting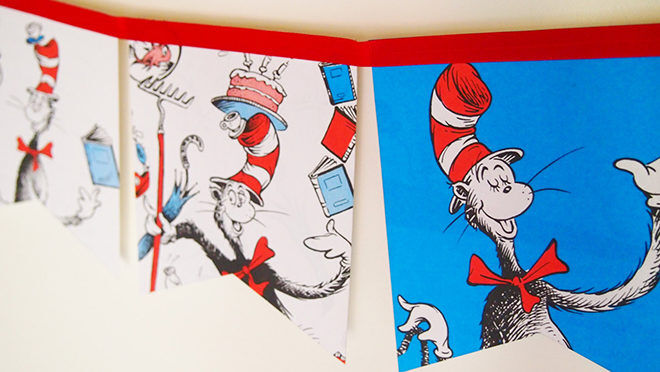 The party parties on in this Dr Seuss room with Cat in the Hat bunting flags ($25).
11. Put a decal on it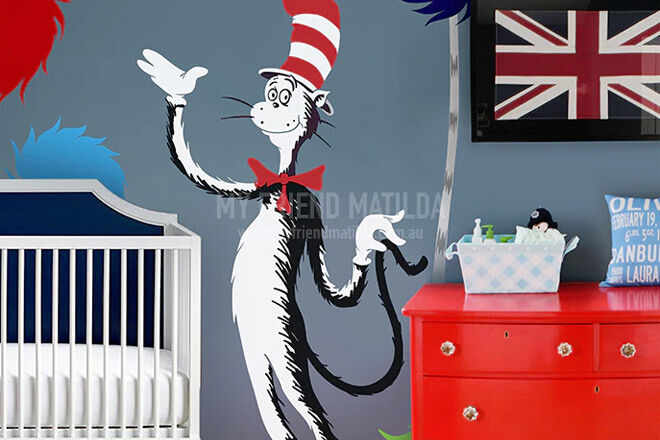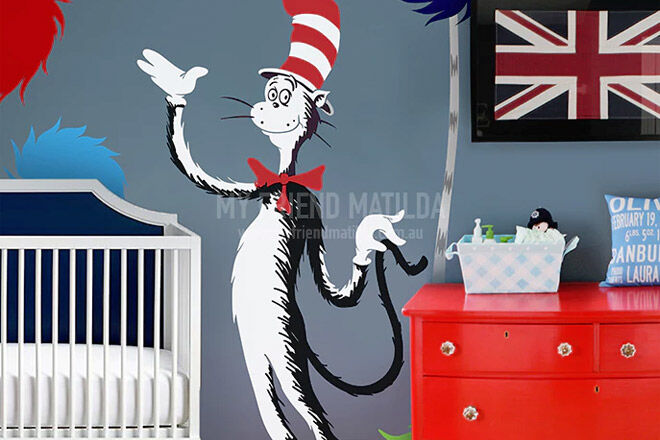 Wall decals are one of the easiest ways to theme a nursery. Just peel and stick and that's it. My Friend Matilda has a whole plethora of Seuss themed wall decals to choose from, priced from $42.
12. Mix it up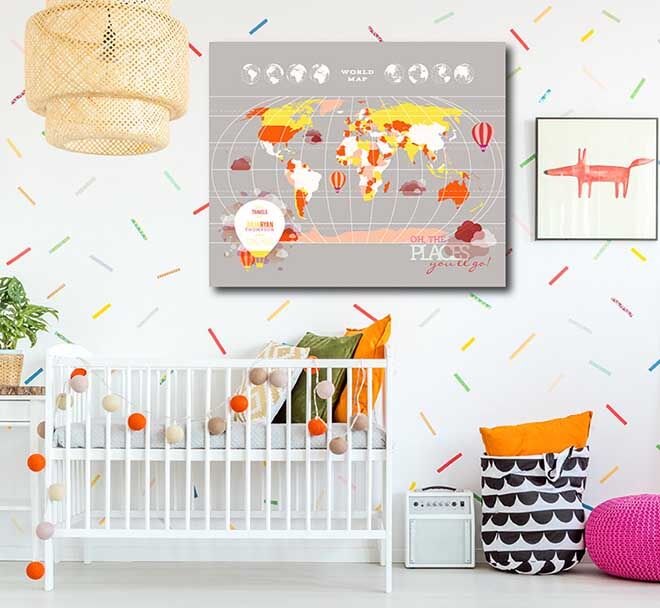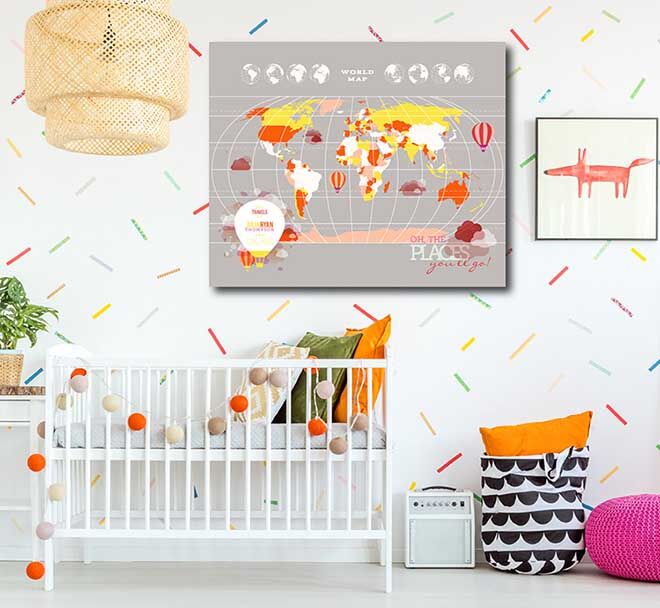 Now, I know we promised all things red, white and blue, but a Dr Seuss nursery can look fab in orange too. And here's proof. You can do the same, starting with this rather hip Places You'll Go world map ($75) from Paper Ramma.
13. L'il Fraser striped baby wrap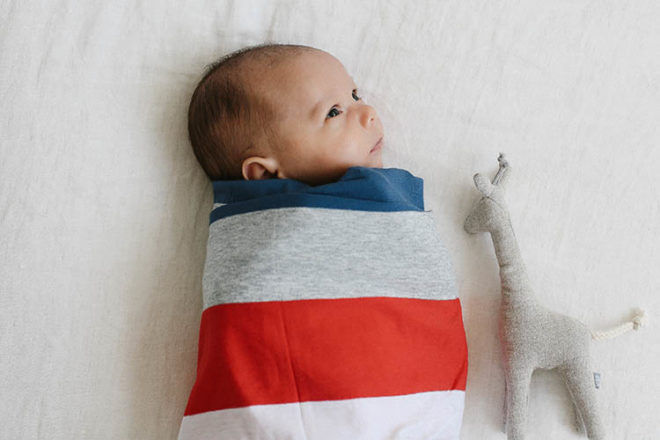 For the littlest Dr Seuss fans, a soft cotton jersey L'il Fraser Hunter wrap ($34.95) will keep them snug and bundled in red, white, blue and grey marle while giving your nursery the perfect Seuss-like accent.
And because it's not a birthday without a present, Fertile Mind has one divine L'il Fraser Hunter Wrap to give away to a lucky Mum's Grapevine reader. Just leave a comment in this post on our Facebook page for your chance to win.
Need more Dr Seuss in your life? Then take a look at our roundup of awesome Dr Seuss books.