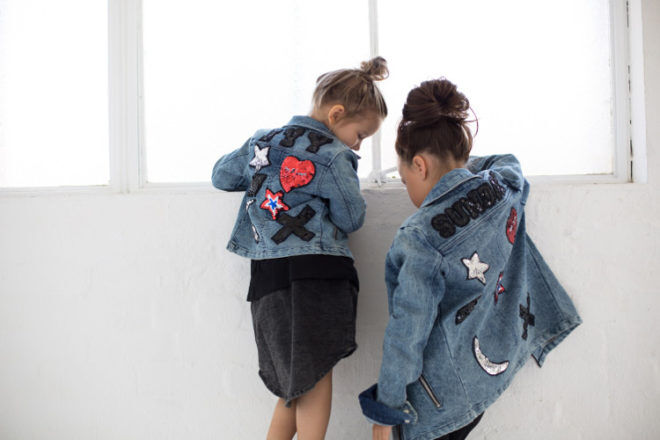 Mini denim biker jackets? Stop it. Hold onto your seats because we're turning up the coolness factor on the goes-with-everything denim jacket.
Little fashionistas can wear their heart – and their name – on their sleeves with a personalised Denim Biker Jacket. Have your child's name hand-beaded and embroidered on the unisex jacket for  a winter wardrobe staple that's just their own.
Denim biker jackets are available now for pre-order from Sunday the Label ($149).