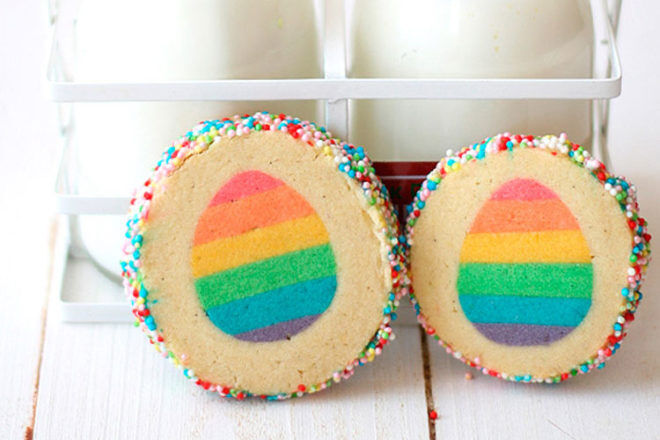 The Easter bunny might be keen on carrots, but the rest of us are swooning over cookies! Get some baking inspo with a selection of biscuits that are beautiful to look at, fun to bake and just plain yummy.
Here are 15 deliciously egg-cellent Easter biscuits. Nom, nom.
1. Egg-quisite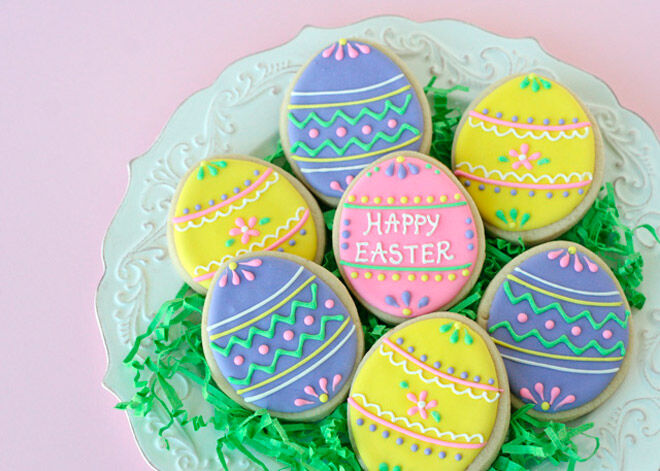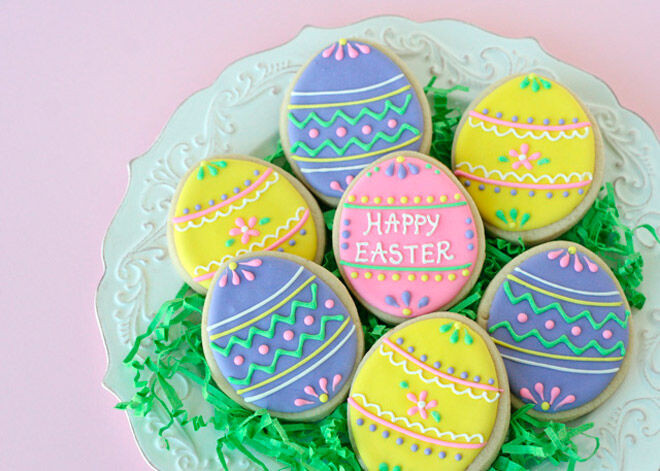 With delicate decorations and naming rights for the family, these Easter egg cookies are the masterstroke of Auntie Bea's Bakery at Glorious Treats. Happy Easter, indeed.
2. Chic treats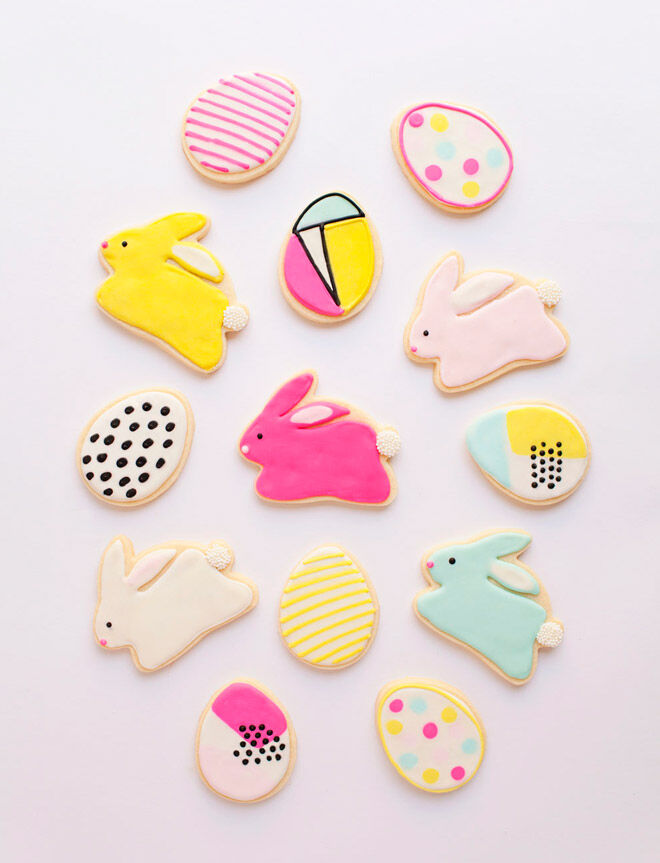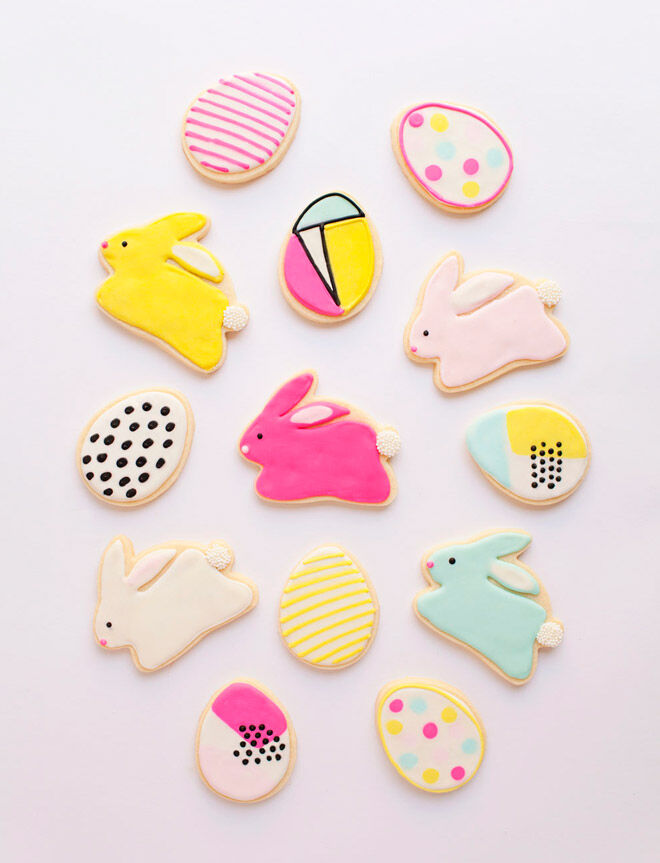 These modern Easter cookies from Tell Love and Party are seriously cool. Ok, not so serious, but stylish in spades. Hip, hip and hoo-ray.
3. Woodland delights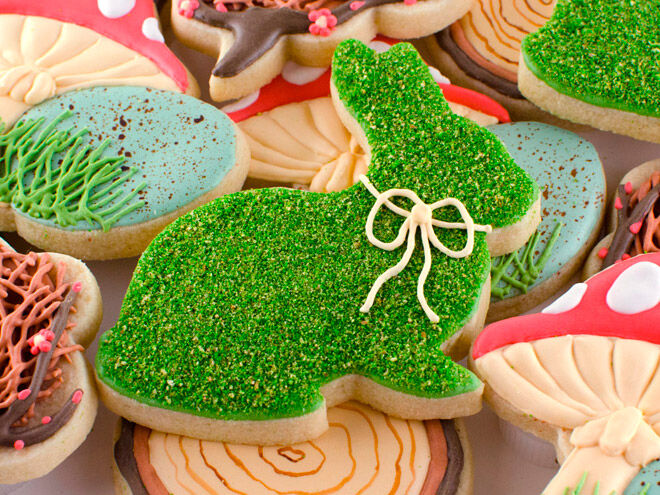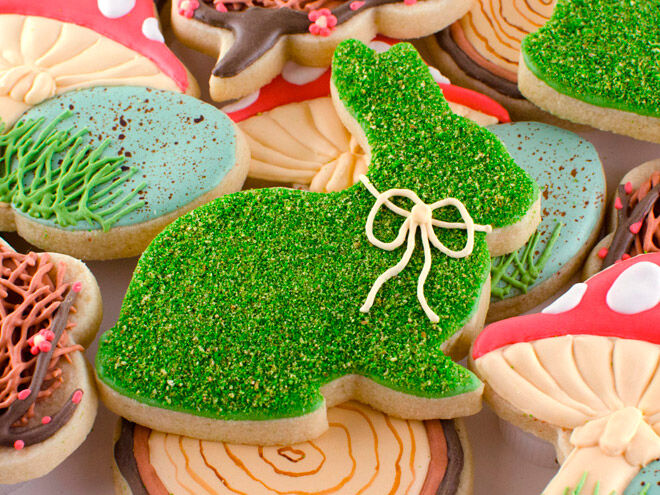 Tumble down the rabbit hole with this magical moss-covered bunny from Semi Sweet. Decorated with icing and coloured crumbs, bambinos will be begging to eat their greens.
4. Nesting time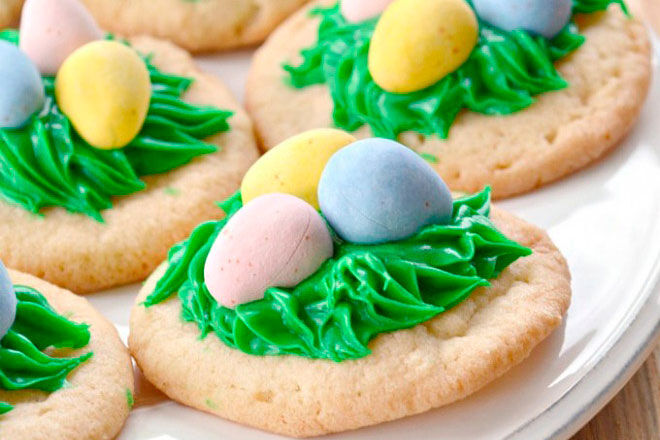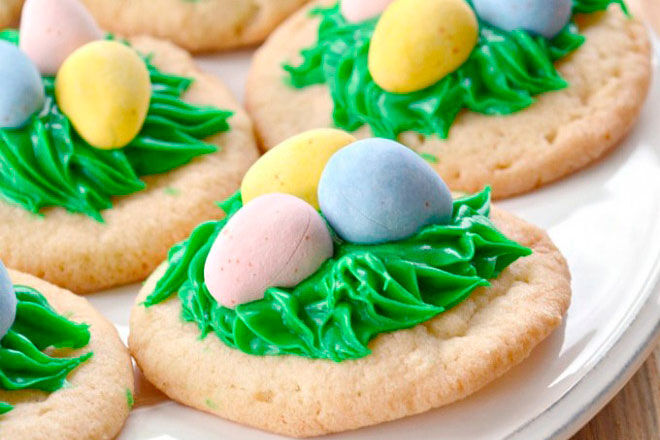 The bird's nest sugar cookies from About A Mom are so easy even we could make them. Just combine cookies, green icing and sugar-coated eggs and ta-da!
5. Little sweethearts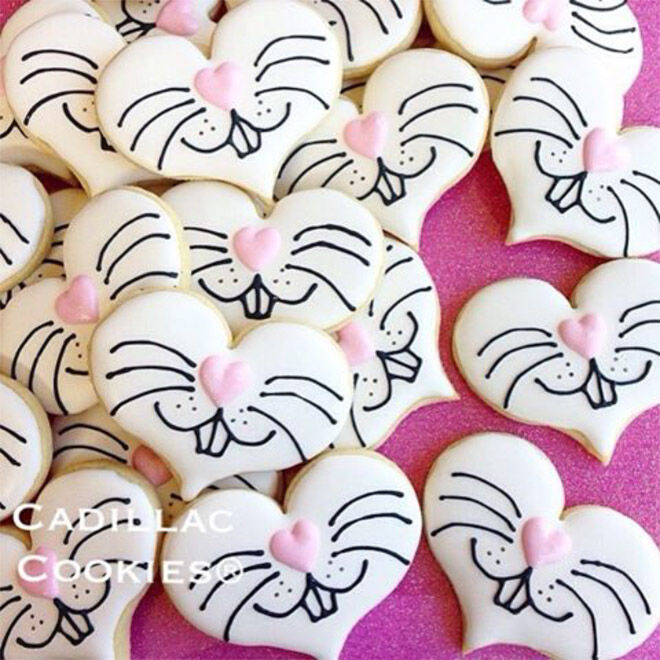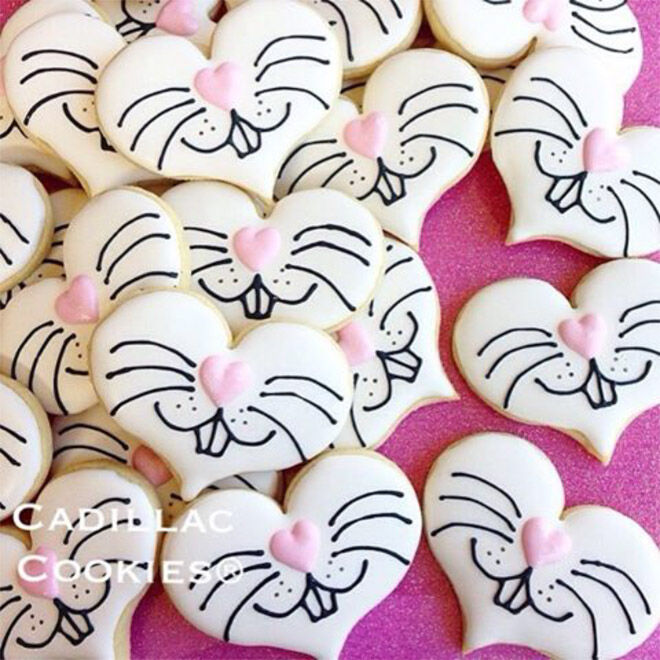 There's a lot to love about these heart-shaped bunny faces from Cadillac Cookies. Mwah!
6. On-trend for Easter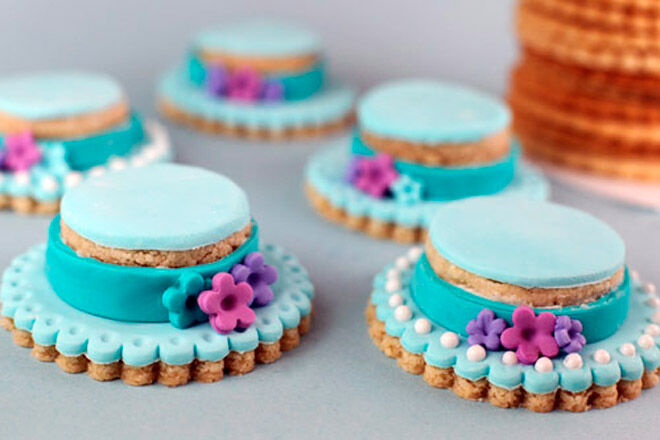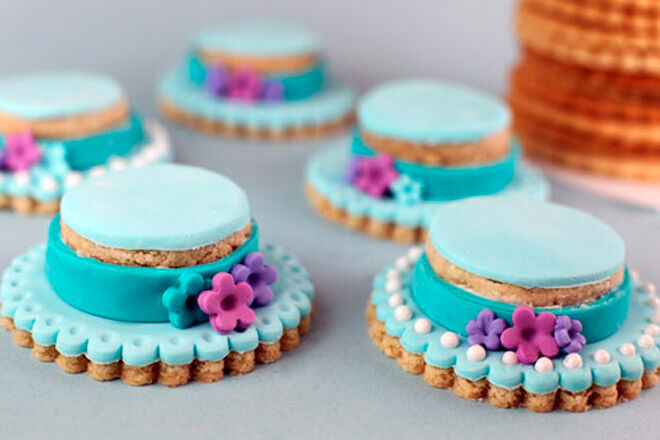 Hat's off to Bakerella for creating these bonny Easter bonnets. Let the parade begin!
7. Bottoms up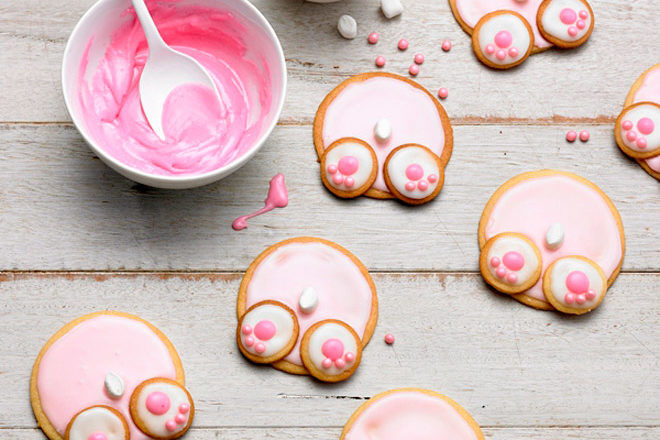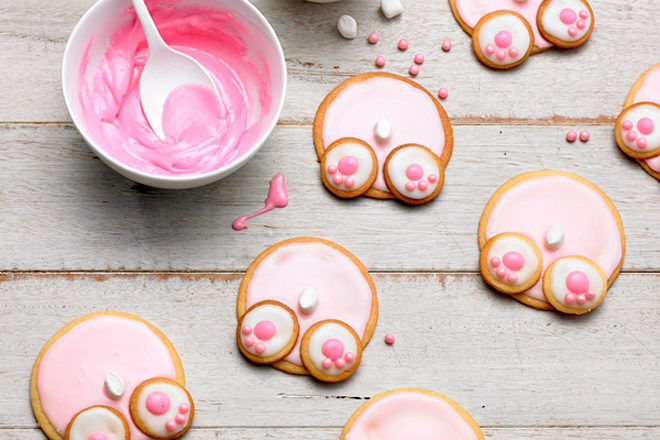 With teeny weeny marshmallow tails and cutie wutie paws, these bunny butt biscuits from Edmonds Cooking are almost too adorable to eat. Almost.
8. Wondrous watercolour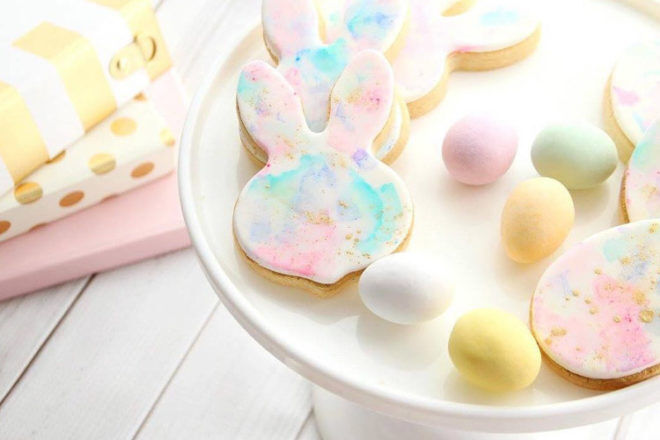 All pretty pastels and wishy-washy watercolour, these Easter cookies from TasTeeTreats4U are something special. Dream on, mama, dream on.
9.  Crate-load of creativity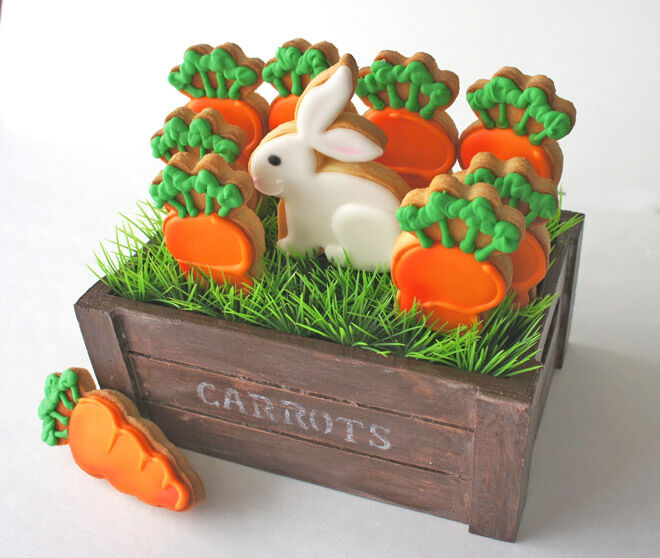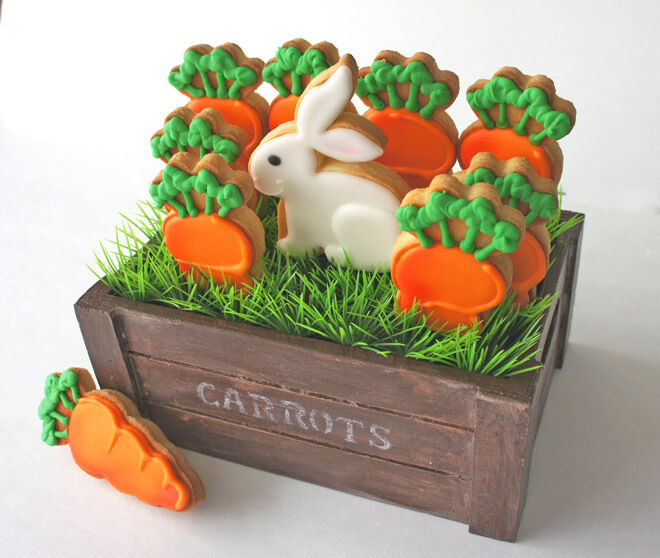 A bouquet of flowers is all very nice, but a bouquet of cookies is edible! This selection from Montreal Confections is 24-carrot gold.
10. Chirpy chicks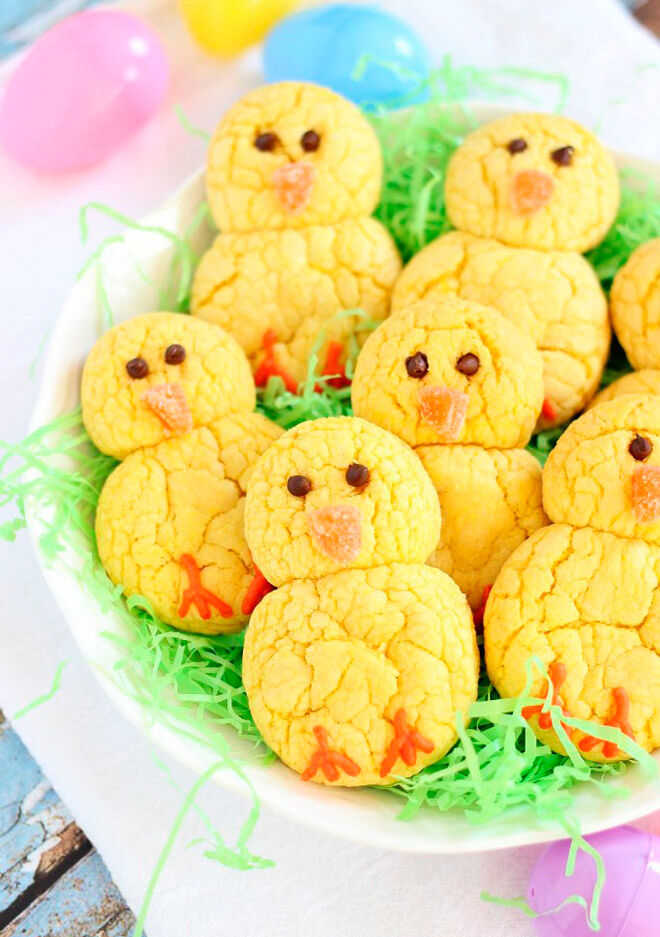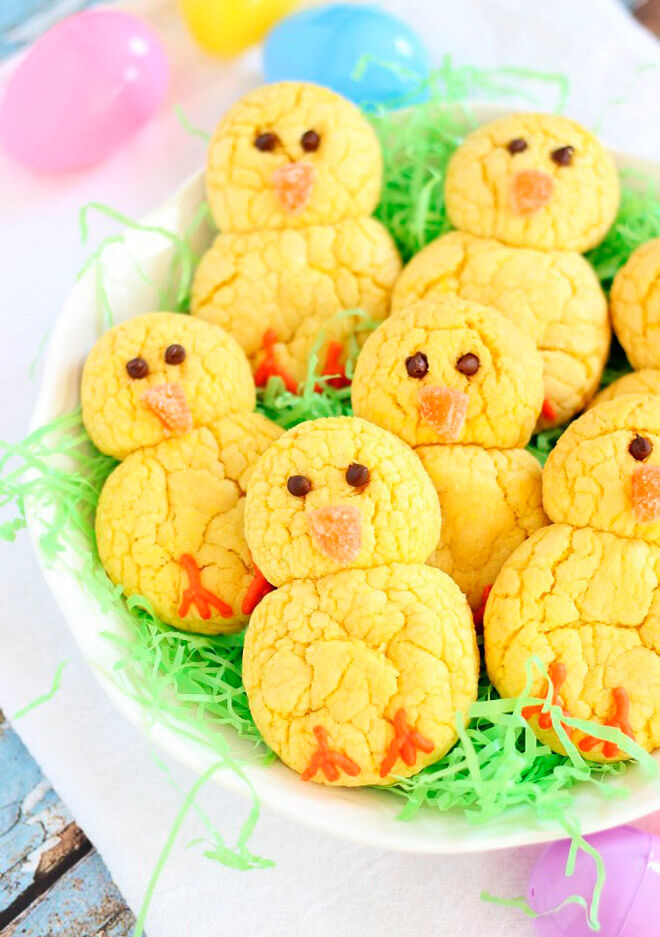 Proving that you don't need icing to have a good cookie, these Easter chick lemon cookies from The Gold Lining Girl are totally do-able and delish to boot.
11. Pretty with pink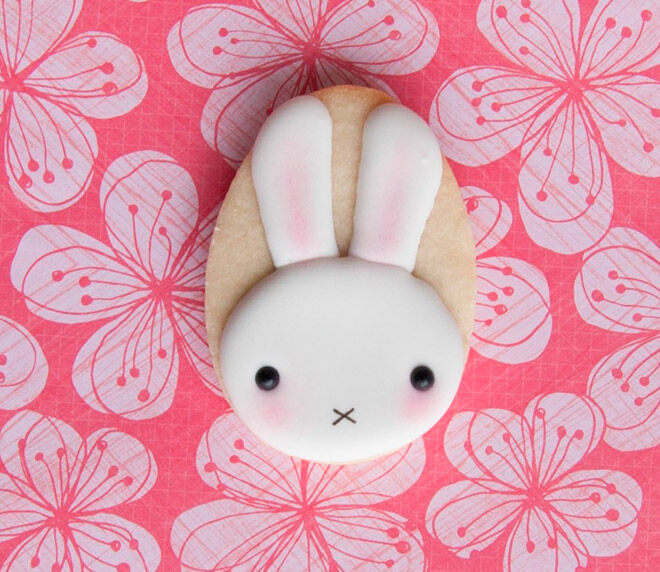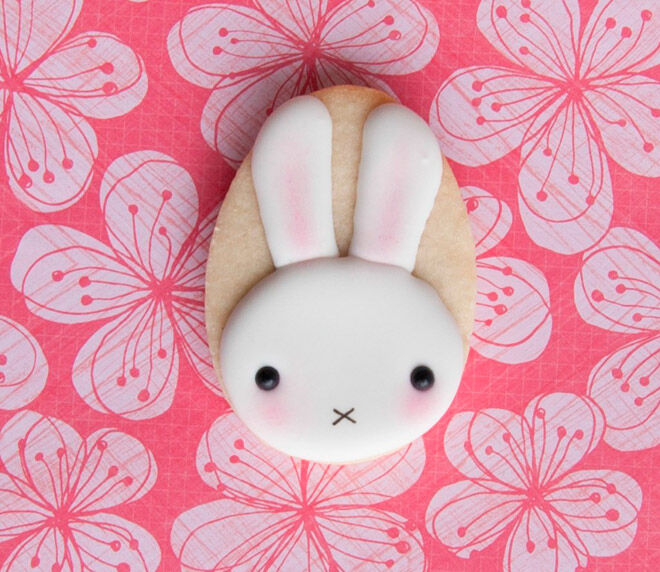 This Miffy-style rabbit from Miss Cuit is just the sweetest thing. Those eyes! Those ears! That crumbly biscuit base! Awww …
12. Calling all choccie monsters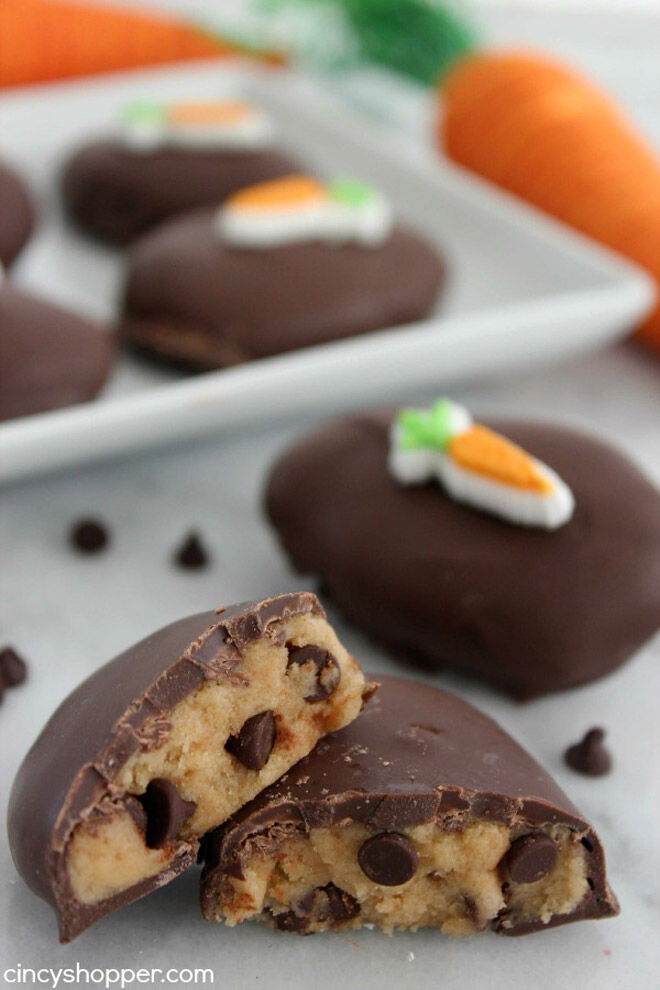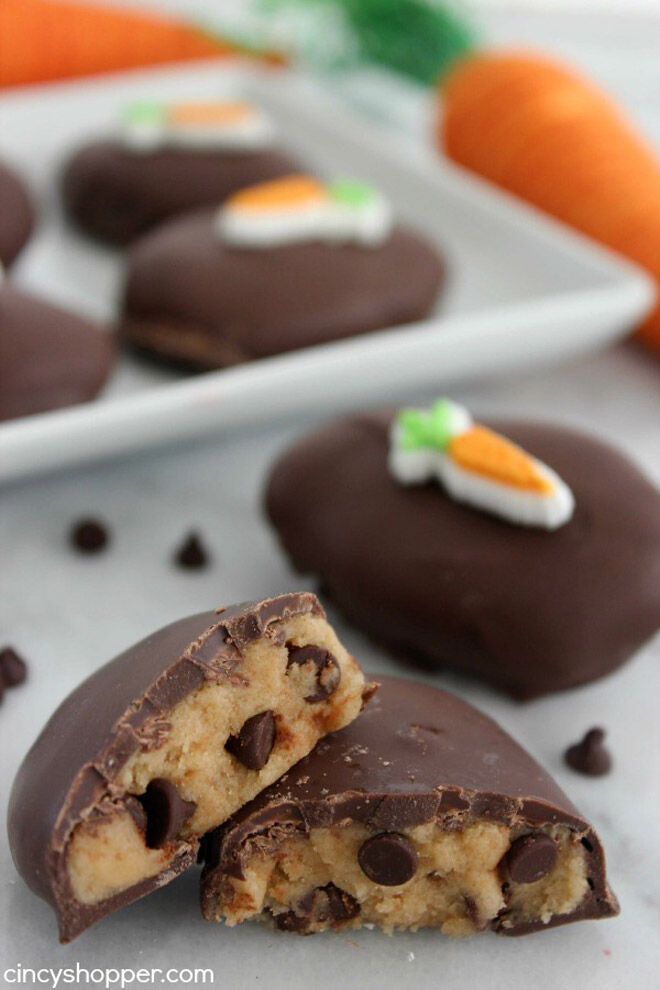 These homemade chocolate chip cookie dough eggs are a no-bake Easter show-stopper. Created by Cincy Shopper, mini-mes will be requesting a chocolate-free gift after a couple of these!
13. Funny bunnies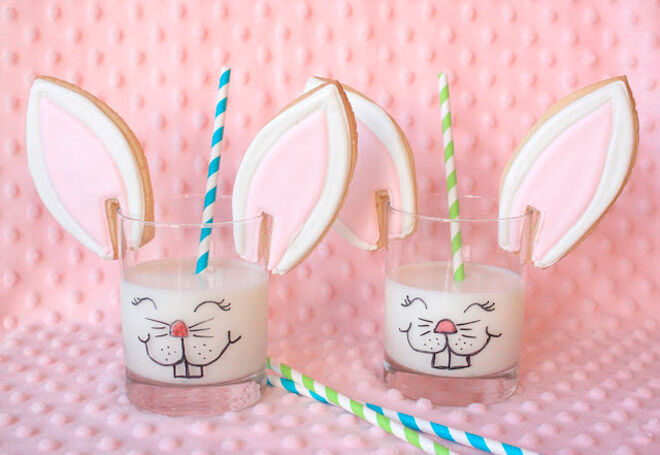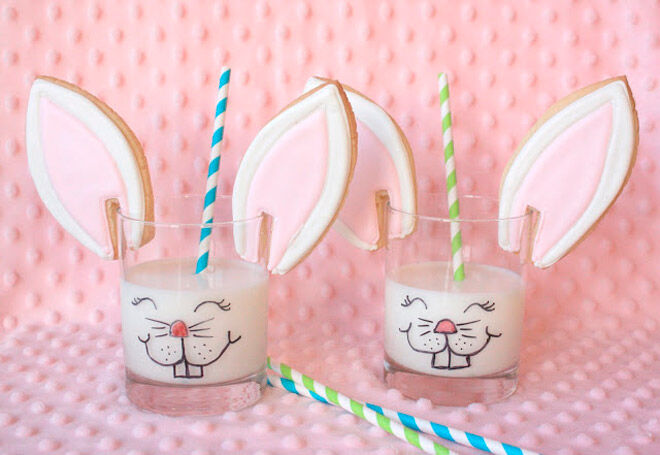 Milk and bunny ears are a simple recipe for fun this Easter. Just dunk and drink, dunk and drink, thanks to this kid-friendly idea from Munchkin Munchies.
14. Surprise!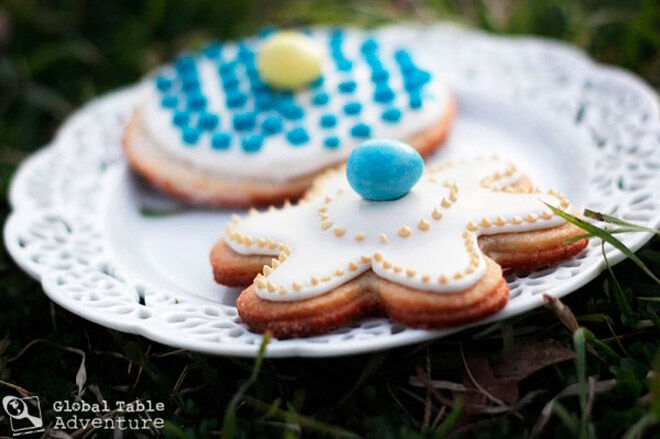 There's more than meets the eye with these Maltese Easter biscuits from Global Table Adventure. Also known as 'figolli', crack open the cookies to reveal a secret marzipan filling. Shhhh!
15. Ok, now they're just showing off …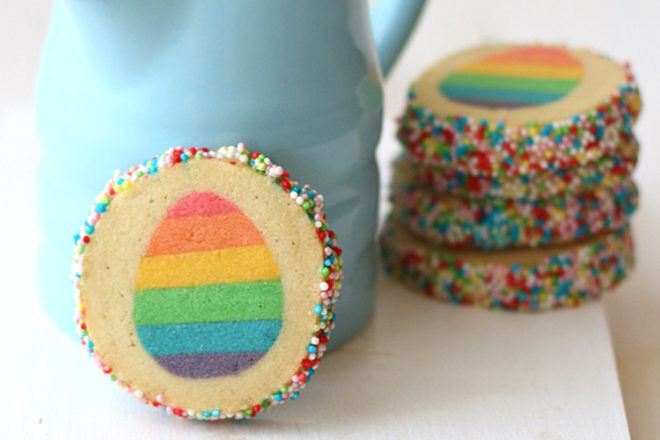 These Easter surprise inside cookies from La Receta de la Felicidad are i-n-c-r-e-d-i-b-l-e. With sprinkles on the outside and a rainbow in the middle, there's just one thing to say: Good luck!
---
Read these roundups next …
Find more Easter deliciousness in our groups
Looking for more sweet treats to bake with your bunnies? Join one of our Facebook Groups and ask thousands of other mums what they recommend.
Click here >> Mum's Grapevine Facebook Groups << to join your group today!