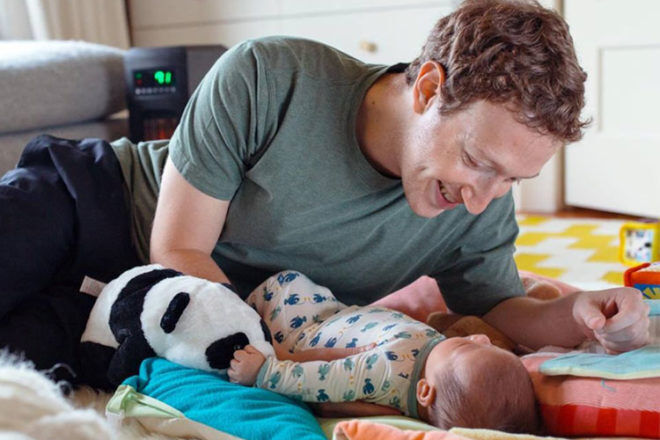 Mark Zuckerberg and his wife, Priscilla Chan have announced that they are expecting another baby, a little sister for their 15-month-old daughter Max. The Facebook founder and proud father took to social media to reveal their happy baby news, with a touching story about what makes this pregnancy so special for the growing family.
The Zuckerberg-Chan empire is expanding
The world is aglow with expectant mums and dads and 2017 is already shaping up to be a big year for celebrity babies. We can add another famous couple to the list as Zuckerberg and Priscilla get set to welcome another little girl.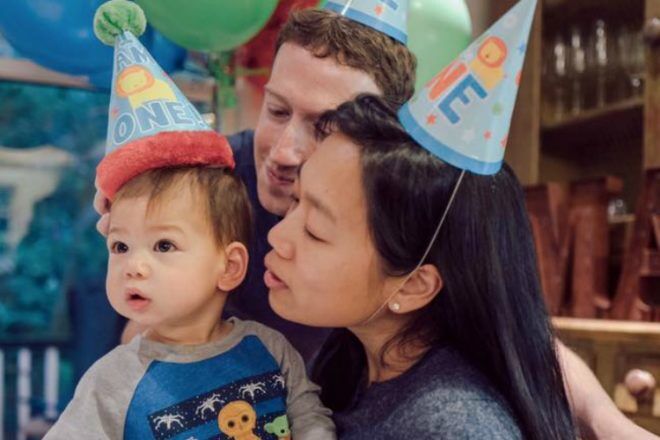 The journey towards parenthood wasn't an easy one for the couple, who last year openly shared their heartbreaking experience of miscarriage before having Max.
Zuckerberg admits in his post that "we weren't sure what to expect or whether we'd be able to have another child".
Celebrating new life and old memories
Accompanying his announcement Zuckerberg shares four photos of the past, commemorating his and Priscilla's childhood. Dressed in classic 90s attire, Mark and Priscilla are surrounded by their sisters.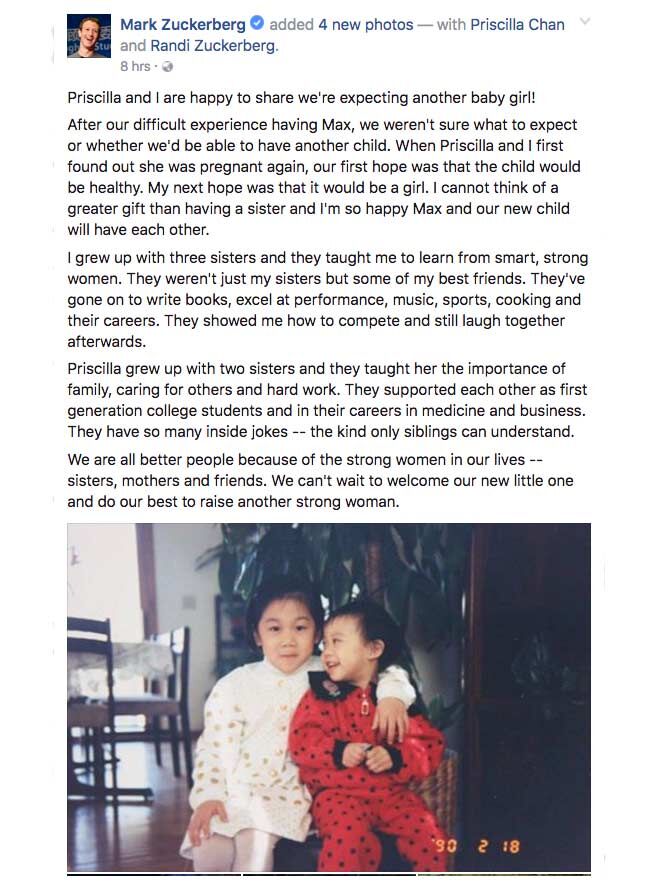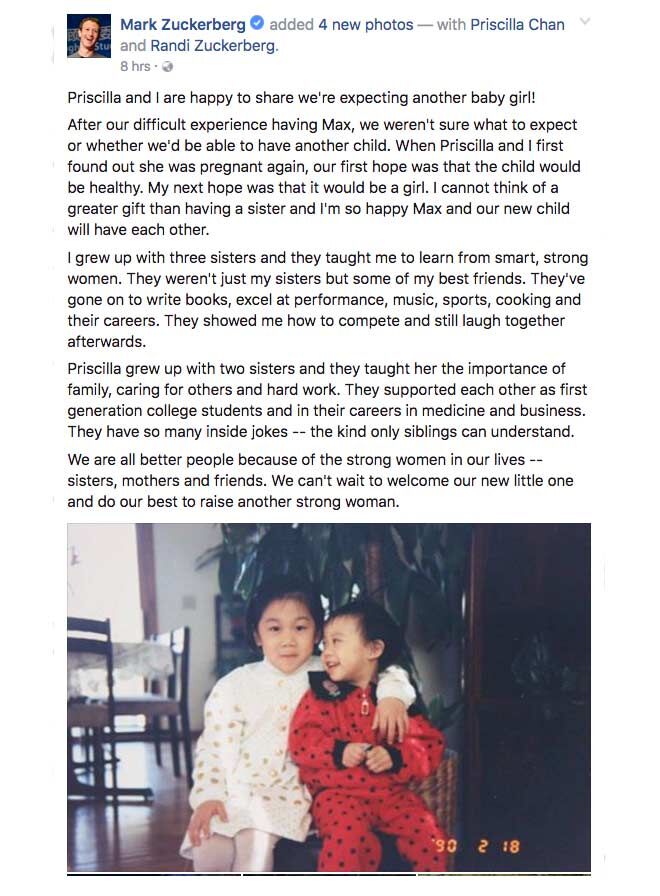 He pays homage to his own sisters who "taught me to learn from smart, strong women. They weren't just my sisters but some of my best friends. They showed me how to compete and still laugh together afterwards."
Priscilla enjoyed a similar childhood growing up with two sisters whom, Zuckerberg writes, "taught her the importance of family, caring for others and hard work."
"I cannot think of a greater gift than having a sister."
The power couple are clearly over the moon that Max will get to experience a similar upbringing.
As Zuckerberg explains, "When Priscilla and I first found out she was pregnant again, our first hope was that the child would be healthy. My next hope was that it would be a girl.
"I cannot think of a greater gift than having a sister and I'm so happy Max and our new child will have each other."
The heartfelt post celebrating the love of sisters appropriately comes only days after International Women's Day and he ends his announcement with a powerful and important reminder:
"We are all better people because of the strong women in our lives — sisters, mothers and friends. We can't wait to welcome our new little one and do our best to raise another strong woman."
Congratulations to Mark, Priscilla and Max on the happy baby news! Here's to raising a new generation of strong women!