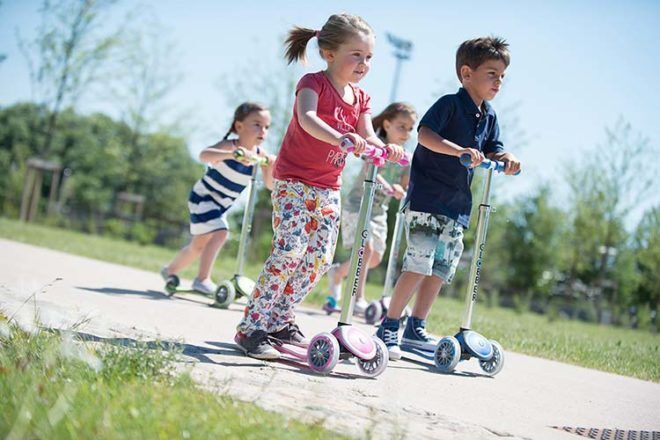 Move over bike riding, scooting is the new childhood rite of passage – and when scooters are as clever as this one, it's easy to see why.
We're giving a standing ovation to the MyFREE UP from Globber – these genius folk have cooked up a first scooter that actually grows with your child.
This three-wheeled scooter creation is a cross-generational wonder, it's the perfect first set of wheels for little ones. But it will still look and feel the goods as the kids grow, so it will take them from kinder all the way to junior school without missing a beat.
The smartest set of wheels around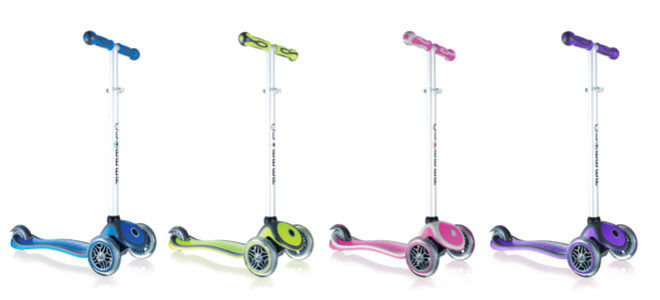 The handlebars of the new Globber MyFREE UP lock into three different height positions, so as your little sprout shoots up, so too does their scooter.
And that's just the start of the design prowess – this beauty has assisted steering. So when your child tilts the handlebars in the direction they want to go, the directional pivots take care of everything.

The steering can also be locked, which is great for mastering straight line scooting when kids are just starting out.
Stable scooting for starters
When it comes to scooters, it's all about balance and stability – it's what keeps kids safe, especially when they're just starting out to learn to scoot.
The Globber MyFREE UP has been constructed with superior balance in mind – so important for the preschooler set – with a reinforced metal structure and a lowered, strong deck that has a 50kg weight rating.
Designed for kids aged three and up, the MyFREE UP ($130) comes in a rainbow of colours – there's even a Ferrari version ($160) in racing car red with chrome accents.
Available online from Globber Australia (from $130).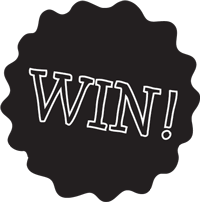 Win 1 of 3 Globber MyFREE UP scooters
This competition is now closed.
Congratulations to our lucky winners M. Schnetzler (VIC), S. Morgan (VIC) and D. Parkins (QLD). Enjoy xx
Competition ends April 14, 2017.
And for the perfect safety partner for scooting tots read our article on Globber Helmets.