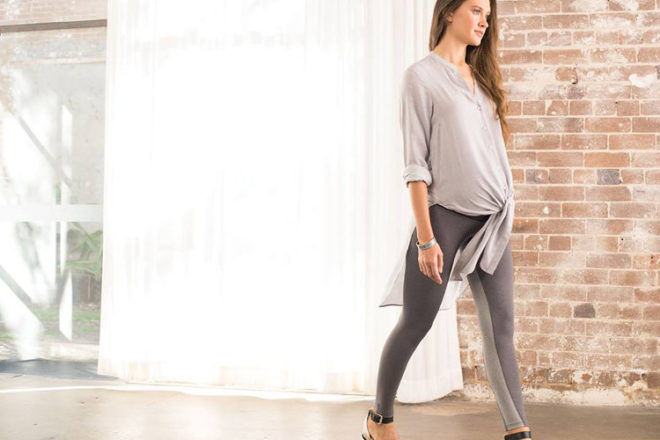 We've all seen the parody, but if you're not living in your activewear, well, the joke's on you. Activewear and pregnancy is a match made in comfort heaven – as long as you can fit them over your belly.
Check out Aussie brand The Ten Active's stylish new Connie leggings. They're a full-length maternity legging in contrasting greys with a supportive belly band that hugs without digging in. They're made for exercise, but growing a baby is already hard work so we won't tell if you just wear them on the couch!
Available from The Ten Active ($89).