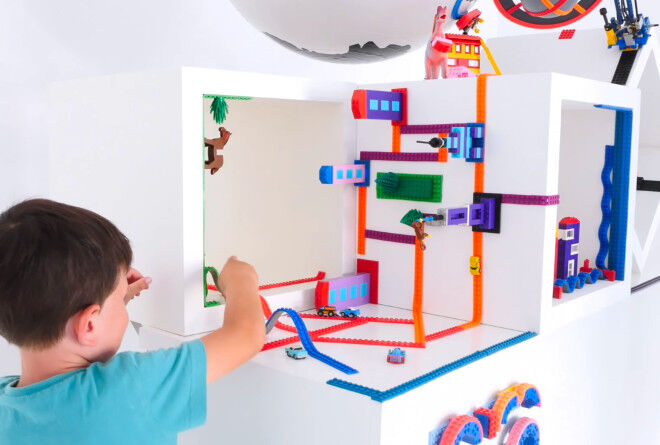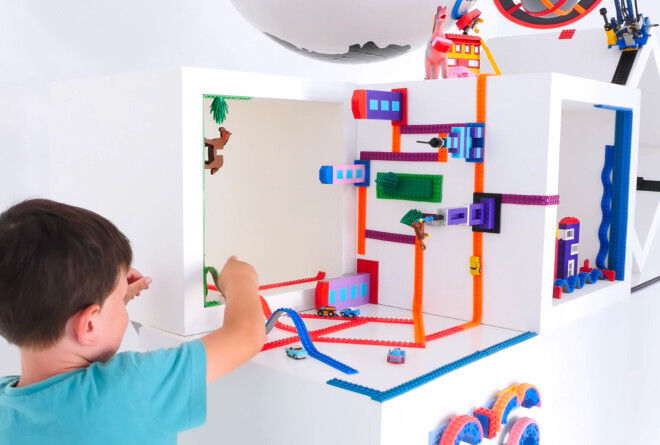 Just when you thought Lego can't get any more awesome, we've come across a couple of ripper products that will blow little Lego lovers' minds.
Nimuno Loops and Air Bricks are two very clever Lego building contraptions that belong in the 'why didn't I think of that' file – you'll be kicking yourself you didn't come up with them first!
Nimuno Loops – adhesive tape for Lego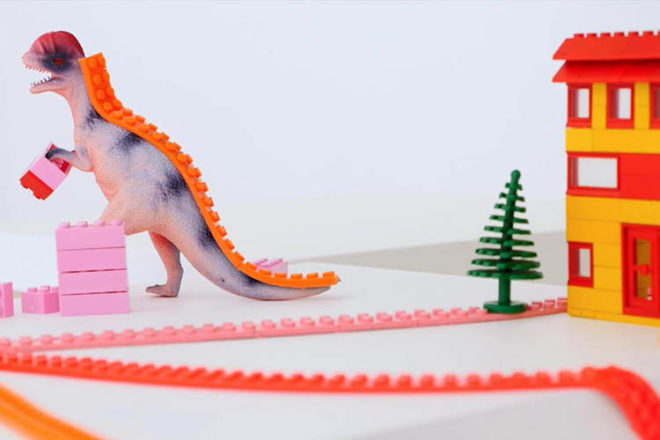 When a crowdfunding project smashes its goal by more than 8000 per cent with a month left to go, you're pretty much assured the inventors are onto a winner.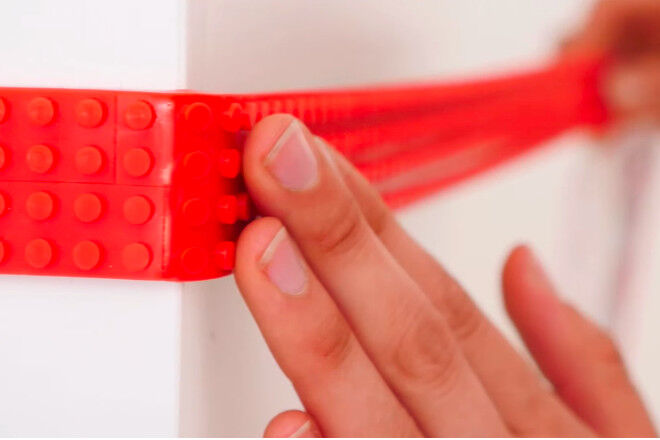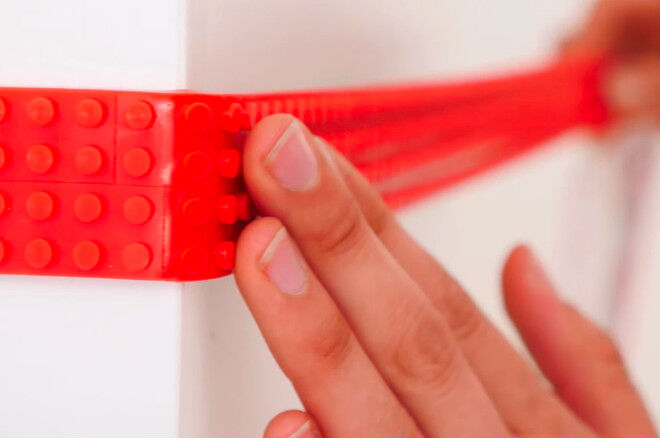 Nimuno Loops turns any surface into a haven for Lego, Mega Bloks and other building blocks. It can snake around curves and corners, making the sky the limit. Build Lego upside down, sideways, however you like.
You can cut, shape and bend the adhesive tape – and you can stick it onto almost anything. Oh, and if you stick it in the wrong spot, no worries. Just pull it off and reposition it. It's really like opening up a whole new Lego universe.
Thousands of people have snapped up pre-orders of the Nimuno Loops tape as part of the crowdfunding project, with a couple of rolls costing just US$11.
Air Bricks puts Lego where kids can see it
While we're on the subject of Lego – here's another brilliant brickvention – Air Bricks. It's basically a brick-compatible shelf that attaches to the wall, letting the kids build elevated and intricate Lego creations at eye-level. And it's strong enough to hold even super-sized Lego creations.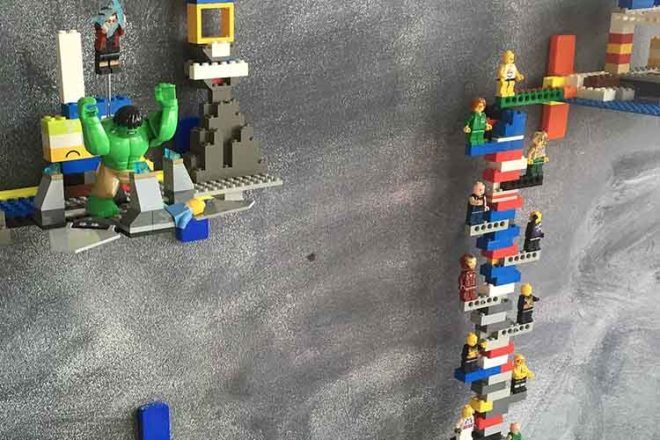 The dad behind Air Bricks has also created a special glue (LEGLUE, US$9) that the kids can use to keep their creations together (no it's not Kragle – it just washes off the Lego with warm water).
Available from Big W.  They'll also stick to doors, windows, the fridge, whatever you like.
If your kids have a bunch of mismatched Lego gathering dust under the bed these ingenious inventions will no doubt have them loving Lego all over again. Make sure to check out all these nifty ways to get their Lego sorted. And you might want to invest in a pair of these Lego proof socks.