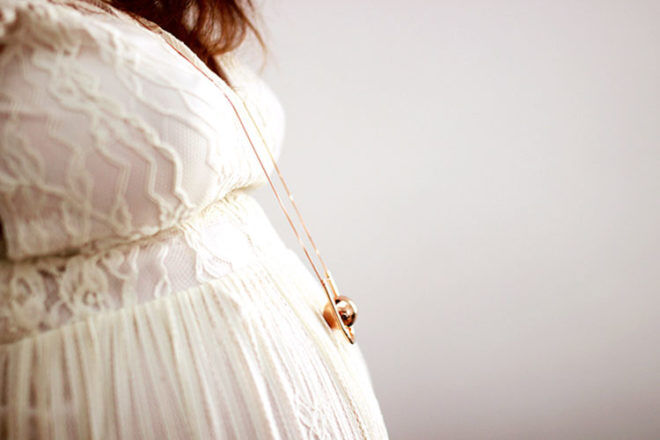 You've got a selection of ultra-comfy nursing bras; you've added an assortment of pregnancy pillows to your bed; and you've indulged in a jumbo box of breast pads for your leaking ladies.
You're set, right? Nope. Turns out, there's a whole world of wonderful (and wacky) pregnancy-related products to help you along the way. We count down our favourite maternity product finds that you probably didn't even know existed.
So, if you are pregnant or planning on falling pregnant soon, then you definitely need these maternity items designed specifically for the next nine months.
1. The designer puke purse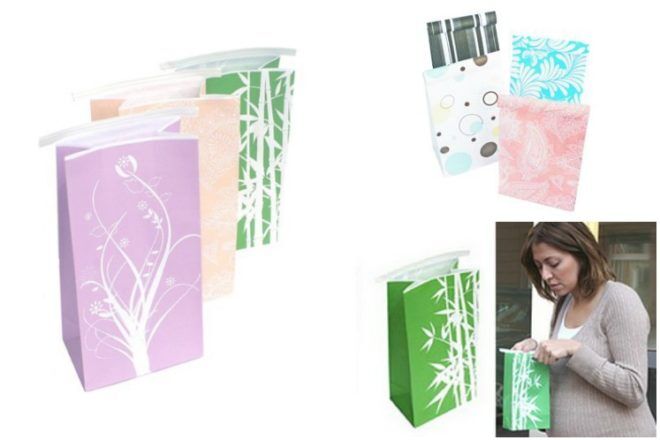 Let's start off with something that will help you get through the first trimester – a designer sick bag. Morning Chicness Bags (US$7.95 for a pack of 10) are colourful, modern and stylish disposable bags used for the sole purpose of storing your spew when out and about.
Because, if you're going to vomit up your breakfast, at least do it into a bag that looks pretty.
2. Stylish cankle-reducing socks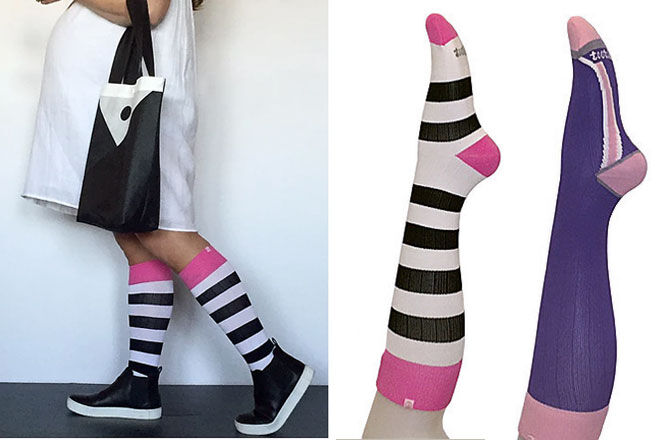 Swelling during pregnancy is pretty much a given. EVERYTHING swells, including your hands, your feet and even your veins. Many doctors recommend compression socks to relieve pain, improve circulation and stop the swelling that comes from varicose veins. However, most compression socks are so ugly that you'll feel like you've aged 50 years the moment you put them on.
US brand Tootsie has come up with a solution – colourful compression socks (US$37.95) that alleviate the pain and also brighten up your swollen legs.
Now you can look less like a nursing home patient and more like an ultra-stylish golfer. Contact Tootsies direct to arrange shipping to Australia.
3. The belly band for your bits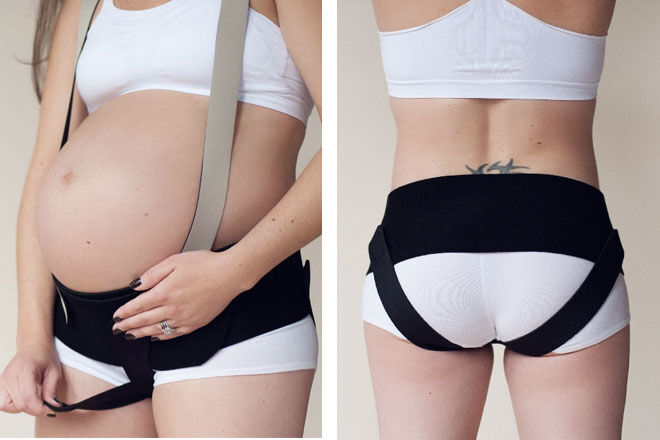 It's the female equivalent of a box but instead of protecting your jewels during sport, it's designed to protect your vajayjay during pregnancy. Yes – it's the Baby Belly Groin Band ($34.95).
If you've ever experienced the final trimester of pregnancy, then you know the pressure that can build up below your belly. Your vagina literally feels like it's going to fall to the floor.  Well, the Groin Band is designed to add extra support to your groin area. Plus, you get to walk around looking like you're wearing a jock strap over your pants. Because … pregnancy.
4. Extra cool pregnancy pool pal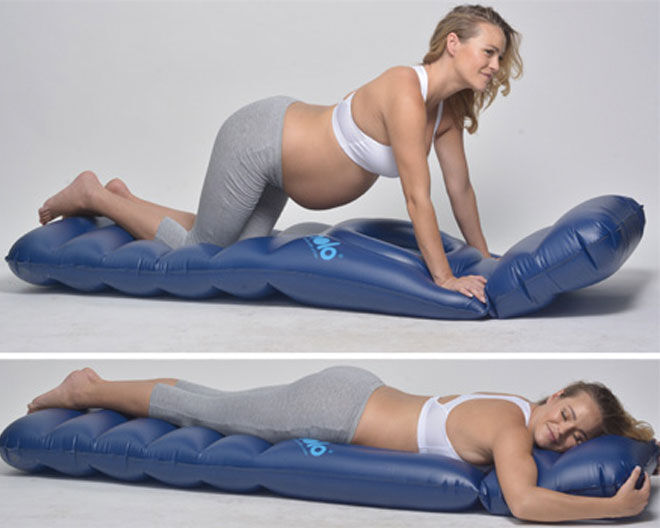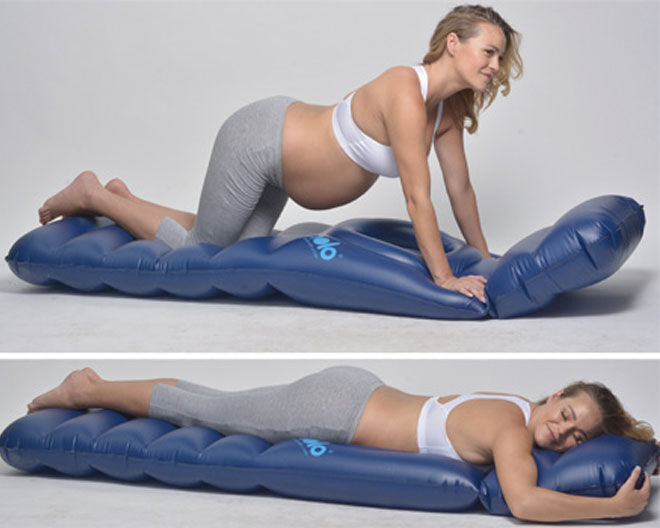 When you're pregnant during the summer months, you can expect a lot less glowing and a lot more sweating and chafing. But there's a solution for that – it's called "lying around in a swimming pool like a big fat whale all day long".
And now there's a clever pregnancy product that makes this possible. Enter this ultra-awesome pregnancy floatie, appropriately called the Holo Lilo, ($114.95) which allows pregnant mums to release their inner third-trimester hippo and spend their final weeks soaking up the sun in the nearest watering hole.
5. Pregnancy chime necklaces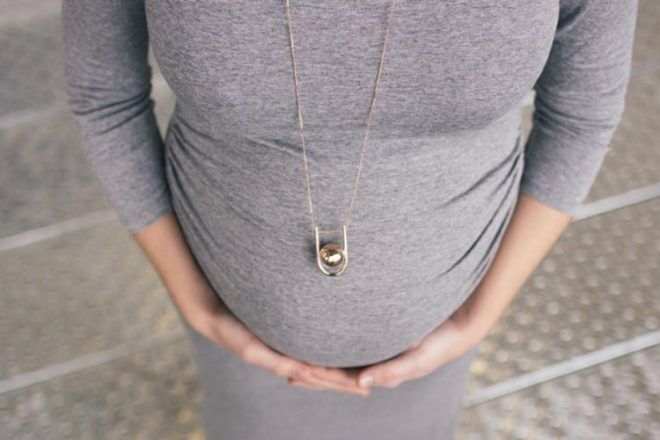 Another item you didn't know you needed is a pregnancy bola chime necklace ($289). It's the latest accessory to style your bump and soothe baby in the womb with a soft chime sound.
Because, you have to admit, listening to your stomach gurgling all day long has got to be a little tiresome for your unborn baby!
6. Mini musical ear buds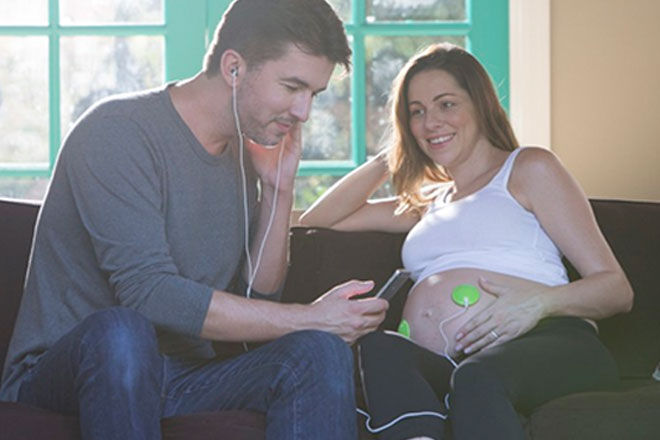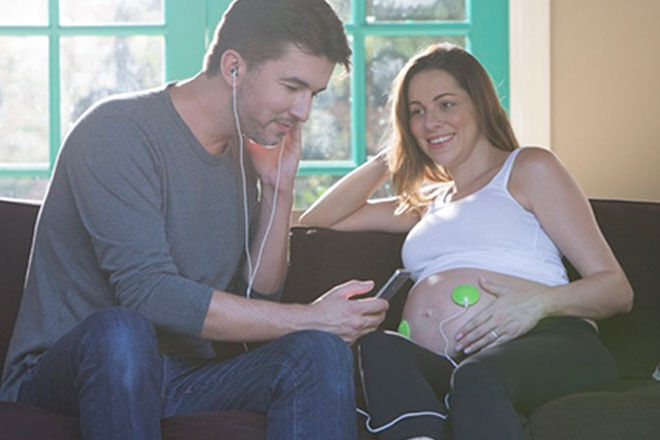 Instil the sound of music into your little one's womb world with Bellybuds ($49.95), earbuds especially designed for your bump. The earbuds attach to your stomach with removable adhesives and you have the option of attaching one to your belly and putting the other in your ear for joint musical delight.
7. This even more stimulating musical device for bub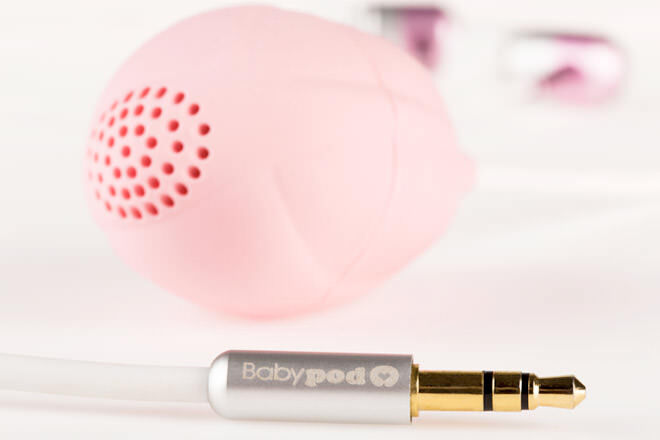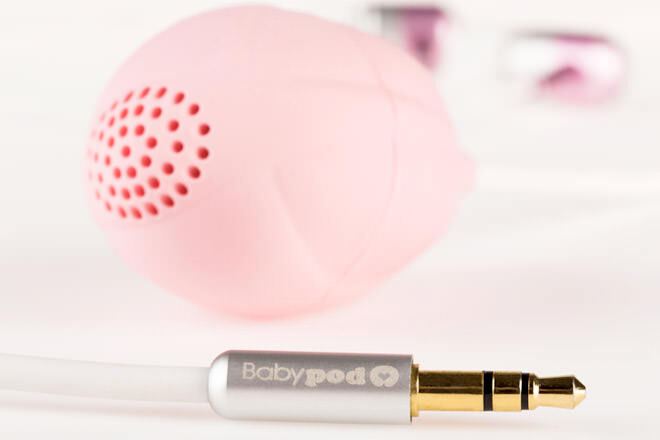 You can stick to the Bellybuds. Or, you can go one step further with Baby Pod ($192.89), a unique musical device designed to bring the music closer to your unborn baby than ever before.
After researchers discovered that babies in utero responded to music much earlier when the music was not block by the abdominal walls, Baby pod decided to do something about it. Thus they designed a tampon-like speaker system you can insert into your vagina, connect to an app and provide baby with their very own built-in speaker system.
And this musical treat comes with surround sound, naturally.
8. The helping hand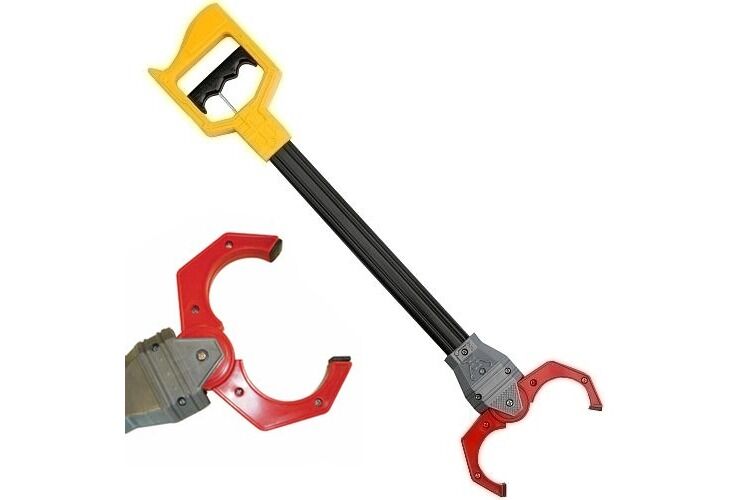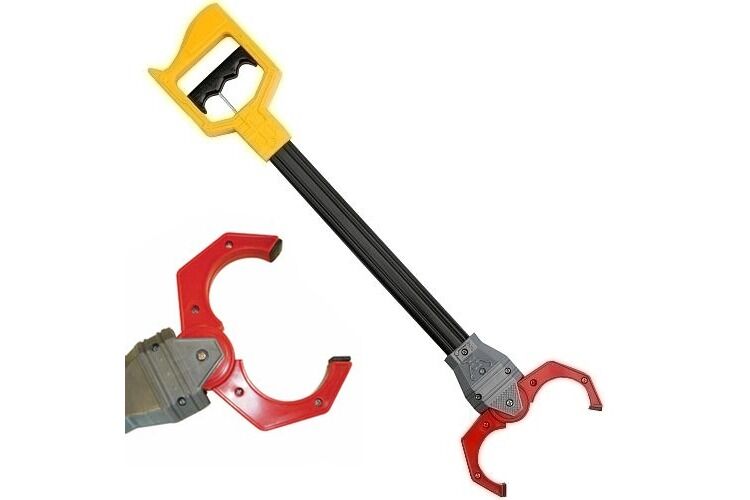 Dropped something? Pick it up. Dropped something when pregnant? Move along. The object no longer exists to you.
Until now. Because the robot hand ($5.99) does the hard work for you. Grab objects without leaving the couch. As a bonus, you can keep the robot claw for when your little one gets a bit older – after all, it is a kid's toy!
Seriously, why didn't I know about this when I was pregnant?
9. This belly button cover to 'stop the pop'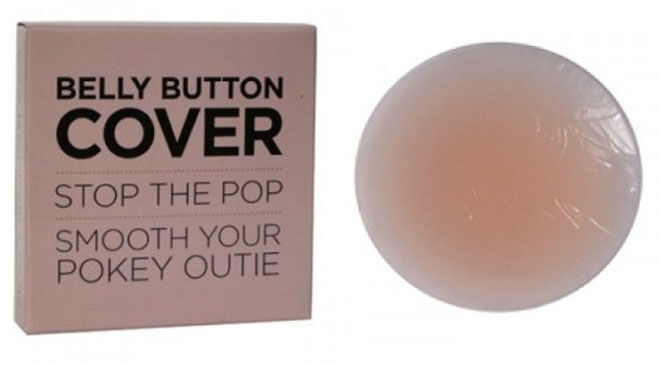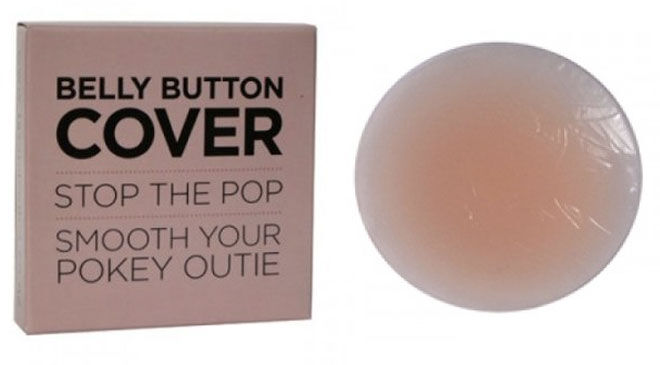 Before bub pops out, your belly button will. While it doesn't happen to all women, it does happen a lot. And it can leave some women self-conscious – it's not like pregnancy hasn't already caused enough dramas to your body already!
Are you ready to return your outie back to an innie? Enter the Belly Button cover (NZD $6.95), a reusable silcone cover that stops the "look at your belly button!" comments in their tracks.
10. This car decal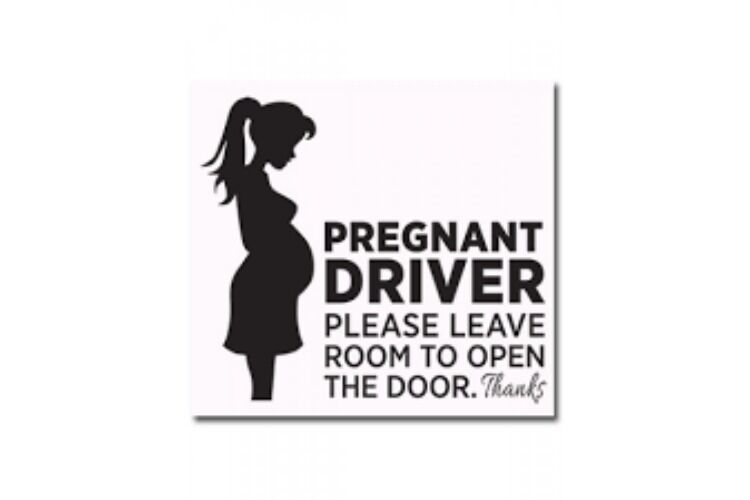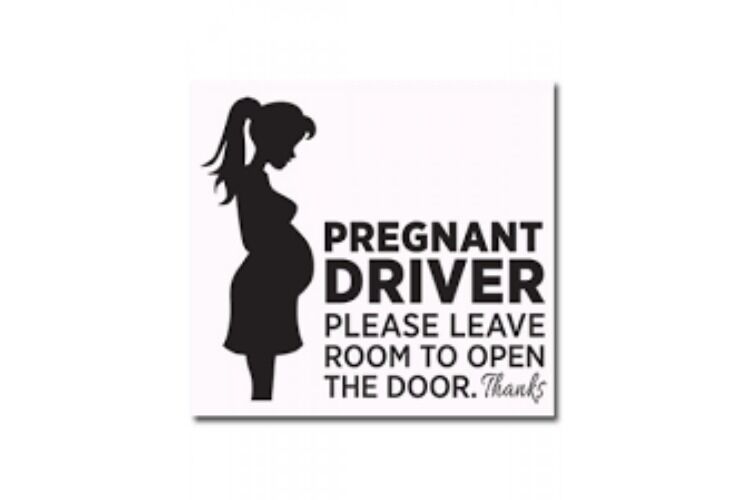 Breastmates also make this super awesome Preggie car decal ($NZD$2.50) to add to the back of your vehicle window. Because there is nothing more annoying than trying to fit into a car at 40 weeks pregnant, especially when the person beside you has decided to park this close to your car.
11. Bonus – for all overdue mums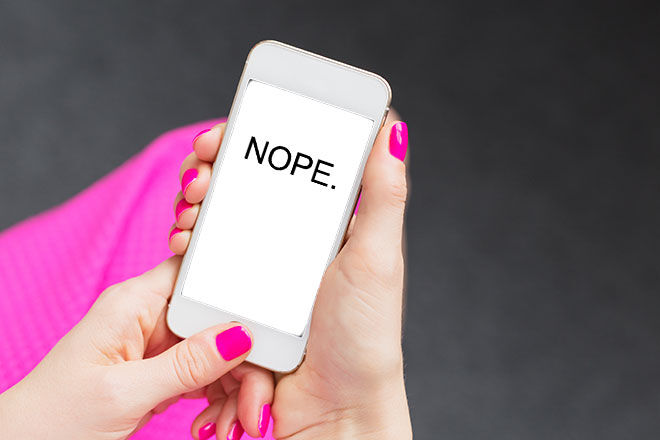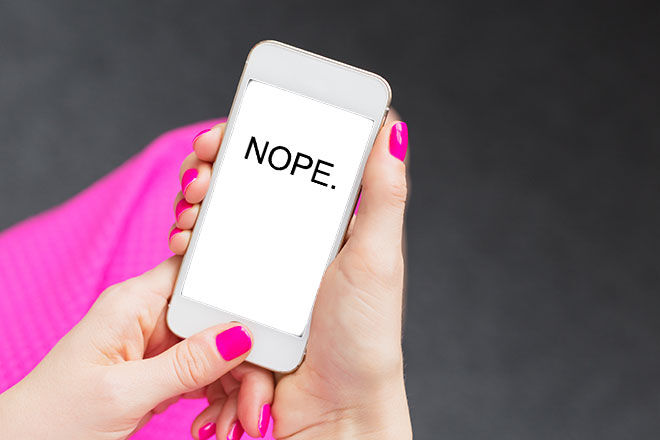 Our final find for is just for luck (and for all those well meaning comments and enquires about the arrival of your impending child). If you are overdue and are getting the "Have you had the baby, yet?" texts 15 times a day, then bookmark this Have You Had Your Baby Yet website and direct all family and friends there.
You're welcome xo
We've got plenty more cool maternity product finds, including these ice packs for soothing post-labour sore spots.