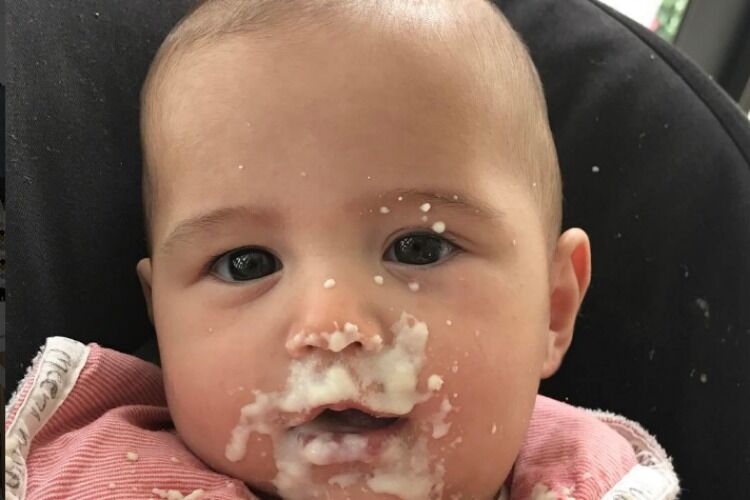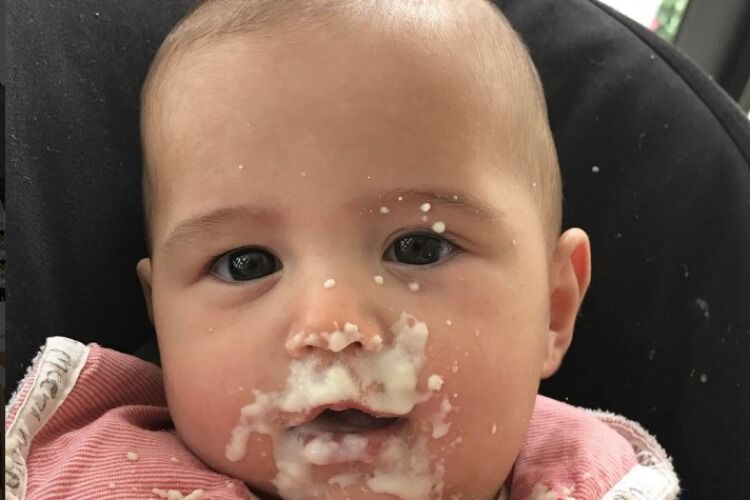 Just when you think you've mastered the whole breastfeeding/bottle feeding thing, it's time to start the next stage in infant feeding – making the transition to solids.
Whether you choose baby led weaning, opt for homemade purees or stick to jarred food, you can expect a fair bit of food warfare along the way. For every bite that makes it into the mouth, there's at least three more spoonfuls that fall to the floor, spill all over the shirt or land anywhere but on the lips.
And little Darcy Judd certainly proves it.
Baby food fails
Busy mum-of-four Rebecca Judd has never been shy about sharing her parenting struggles and successes on social media. And her latest picture of five-month-old Darcy certainly resonates well with all mums who have gone through the wonders of weaning (and have the avocado-stained onesies to show for it).
https://www.instagram.com/p/BRPJD4sBTvM/?taken-by=becjudd&hl=en
The adorable tot doesn't seem to mind being covered in the remnants of his lumpy lunch (based on the colour and texture, I'm going to go with rice pudding). The white goo adorns his nose, cheeks, chin, bib and even eyelids, but the spunky little man seems pretty content in his chair.
Darcy is only one-half of the Judd twins and we are sure Darcy's brother, Tom, is probably sprouting a similar look off camera. Darcy and Tom also have two older siblings, Oscar, 5, and Billie, 3, bringing the grand total of messes Bec has to clean up every day to approximately 18 gazillion.
https://www.instagram.com/p/BQi2WRDDOXa/?taken-by=becjudd&hl=en
Thanks Bec, for keeping it real and reminding us what weaning is all about. Because parenting, especially during the first year, is not always picture perfect. Sure, there are countless perfect moments, like when the house is quiet (and semi-clean) and your newborn actually naps in his cot (and not on you), but motherhood isn't just about celebrating these wins.
Motherhood is about taking the good with the bad, the cleanliness with the chaos, and the unwavering love with the lost hours of sleep. It's often these imperfect, unpredictable and messy moments that make motherhood so fulfilling… and worth looking back on and laughing.
Share your messy mealtime moment!
So, to all our Mum Grapeviners, share your messy mealtime photos with us in the comments on Facebook. We would love to put together a story on starting your little ones on solids and the messy moments that often accompany this milestone.