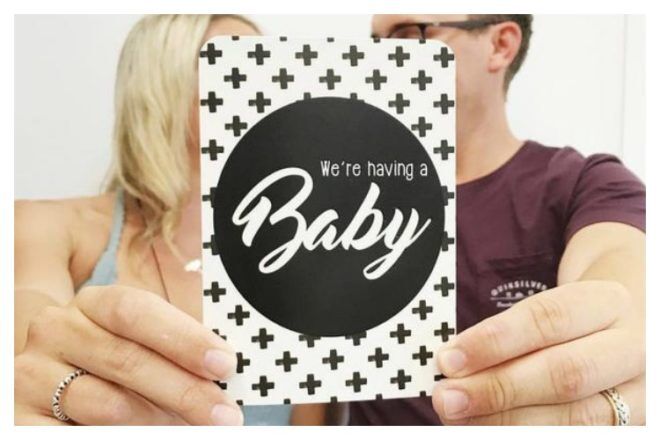 The 40 weeks that you are pregnant are memorable to say the least. Whether it be your first pregnancy or your last, pregnancy milestone cards are a great way to track your little one's progress throughout the journey.
To highlight that gorgeous baby bump and keep track of the beautiful moments over the next nine months, take some regular snaps along the way.
Here are our favourite pregnancy milestone cards to record the ups, downs and everything in between.
Vanda Baby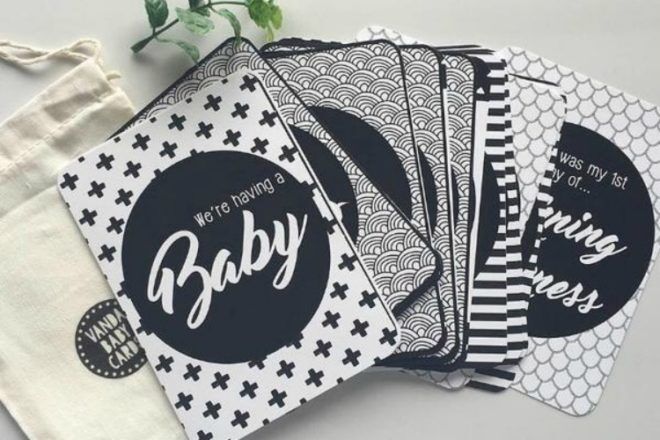 These black and white beauties highlight your pregnancy in a subtle and timeless way. The set includes 30 cards with a number of milestones you will want to remember, including the first time bub kicks, the first ultrasound and eviction day.

---
Hip Ink Hurray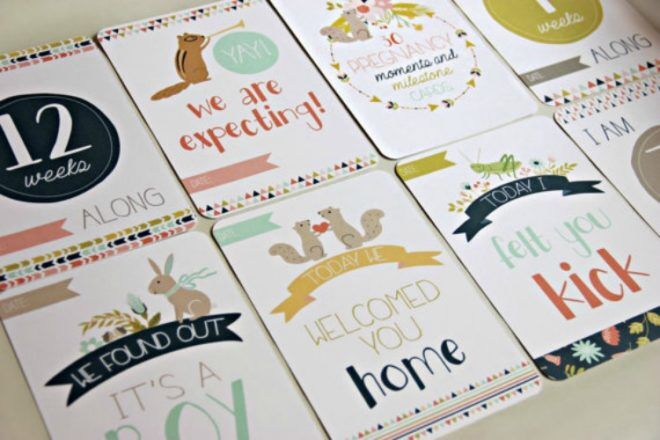 These bright and bouncy pregnancy milestone cards are another one of our favourites on the market. With a woodland critter theme, the colourful palate of cards lets you fill in the blanks with dates that each milestone (or monthly photo) took place.

---
Only Little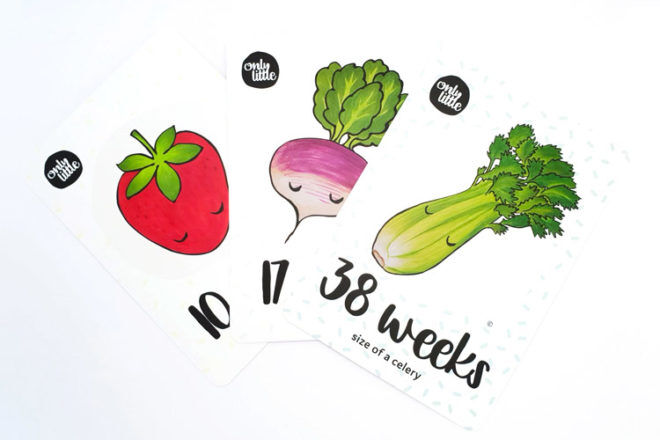 Feast your eyes on these fruit-tastic cards which allow you to create your own pregnancy platter of fruit and veg. Your baby's growth is often compared to the various fruit and veggies you find at the market. These guys take this idea one step further with a set of 37 cards that give you a visual of the size of your growing infant.

---
Snowbird Prints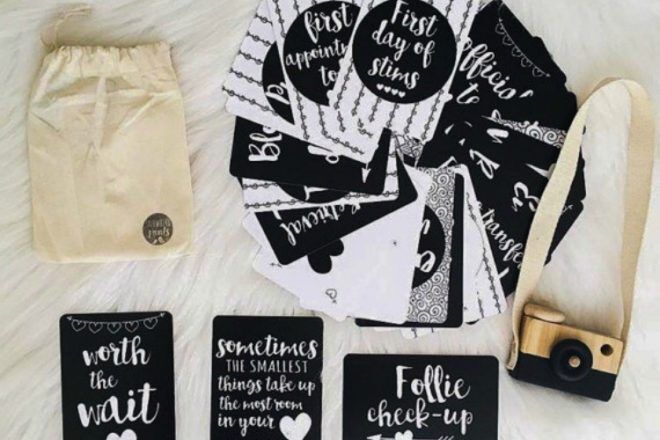 Every mother's journey towards pregnancy and parenthood is different. However, if you are taking the IVF route, then there are a few events that most conventional pregnancy milestone cards forget to include, such as your first day of stims, your surgeon jab and embryo transfer day. These unique cards celebrate these incredible moments as well as your pregnancy journey.

---
Inklets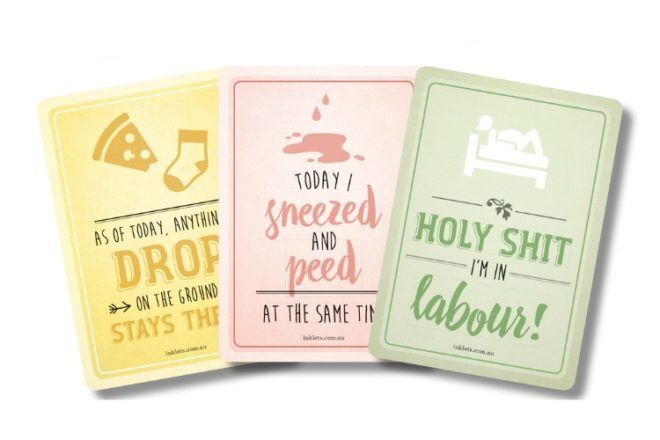 Pregnancy isn't always sunshine and rainbows. Sometimes pregnancy sucks. While most cards forget to mention these less-than-perfect moments, these inappropriate pregnancy milestone cards don't hold back. Perfect for pregnant mums with a sense of humour (and a weak bladder).

---
Pearhead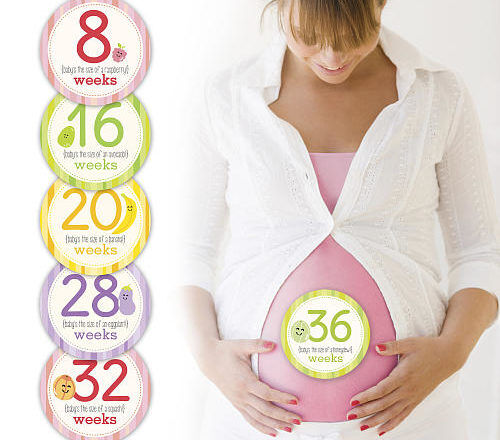 Pregnancy belly stickers are another great way to document your pregnancy (without having to hold up a card for every photo). We love this collection of 16 stickers which are not only easy to peel and stick on clothing, but also feature adorable fruit and veggie illustrations.

---
Read next …
As baby grows, so will the list of things you need to buy. To help, here are a few handy articles that you might like to read next: