What happens when one of Australia's most popular lifestyle bloggers (who just happens to have four stunning children) lends her hand to creating a nursery range? We all go a little ga-ga, because it's just so darn sublime!
Mum-of-four, tv presenter, social media darling and trend setter Rebecca Judd has revealed her snuggle-worthy nursery collaboration with Adairs, and if you're a fan of a subtle palette you may as well just hand over your money now.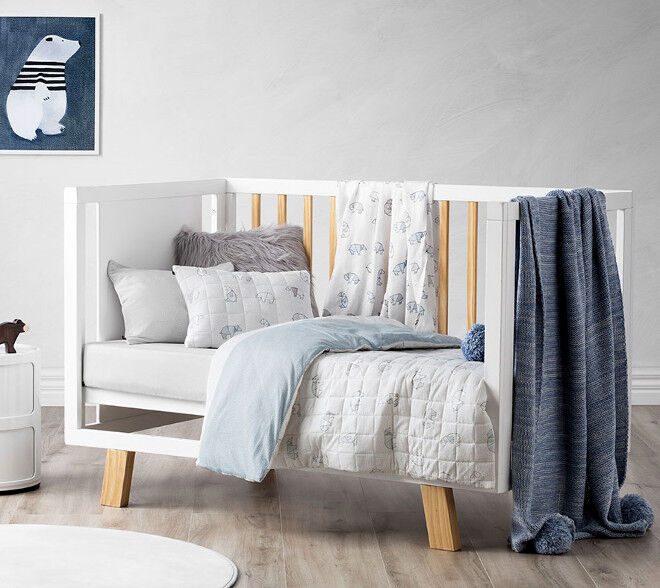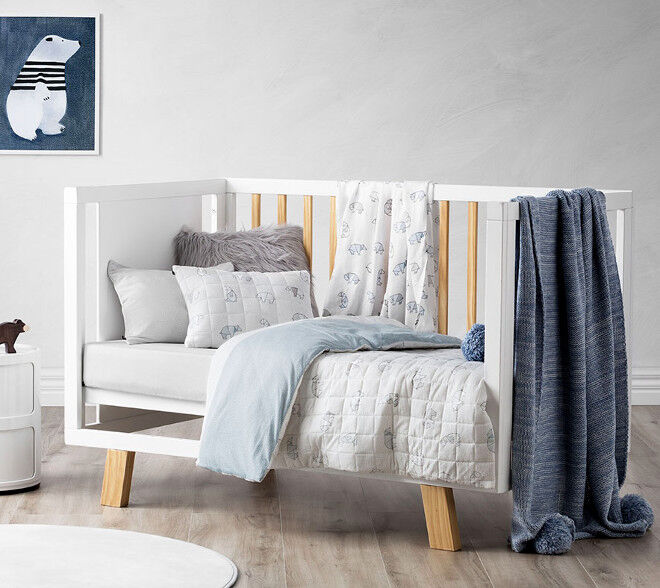 When it comes to feathering your baby's nest, it's all about creating a soothing, serene space (because we need at least one room in the house to be zen!).
This new Rebecca Judd nursery collection for Adairs fits the bill perfectly – there's nothing jarring to be seen. Just clean lines, soft pastels and pretty patterns.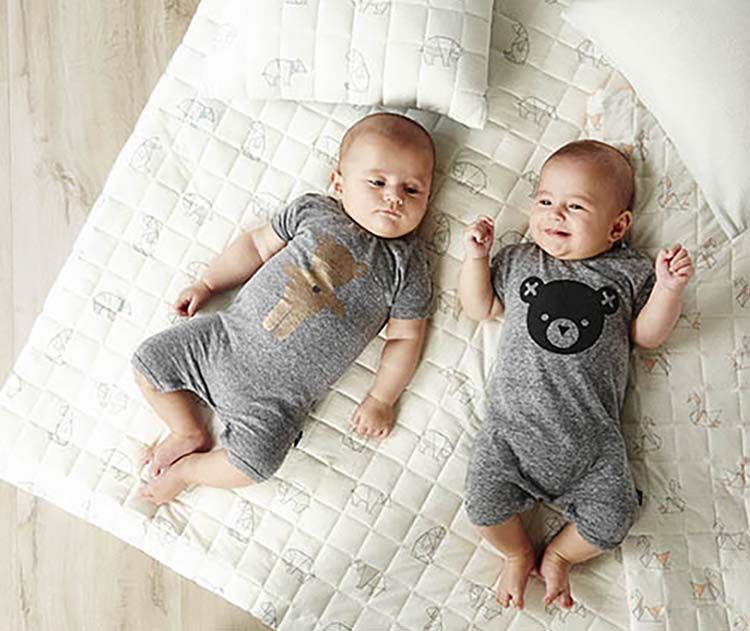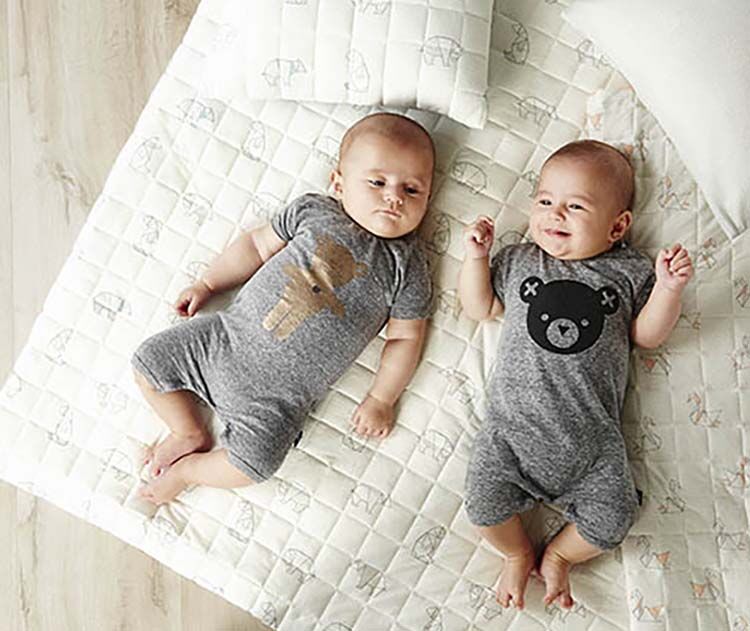 Rebecca revealed the collection via Rebecca Judd Loves, saying she was inspired to design a nursery range after the arrival of her twin boys in September last year.
Scandi nursery, Bec Judd style
There's a distinct nod to her boys' own nursery, which is a Scandi wonderland. While the Adairs' range is fun, it has a distinct minimalistic feel.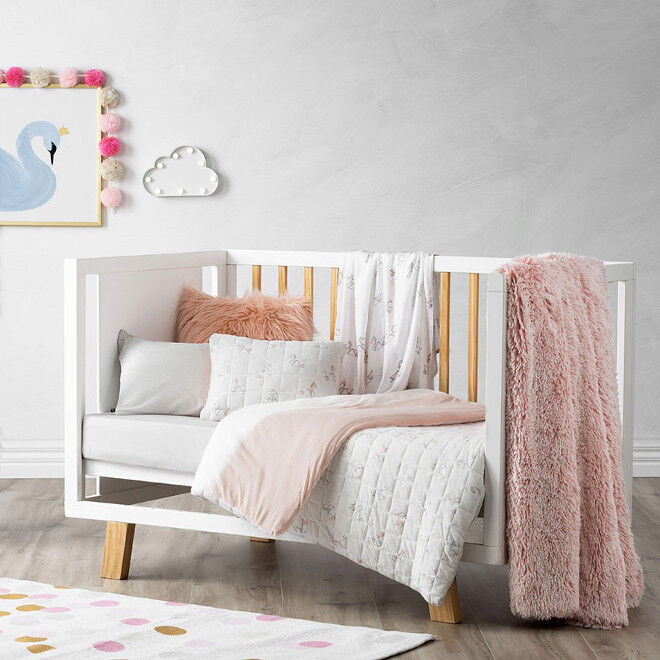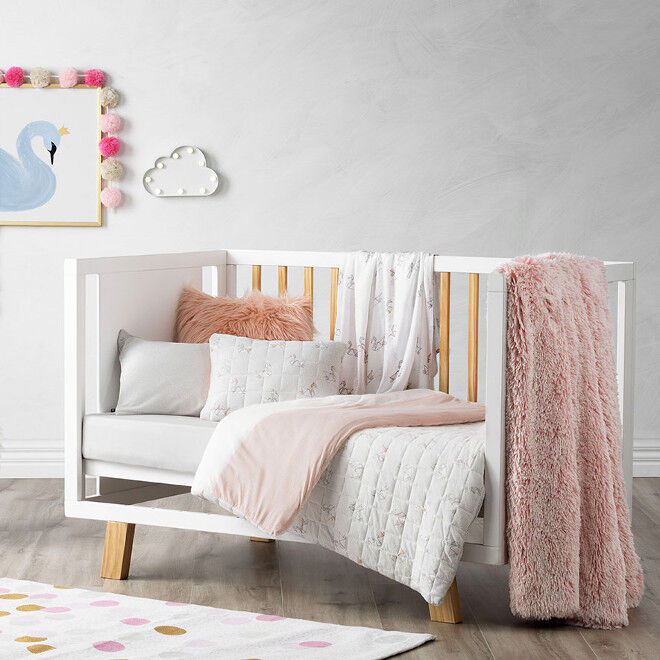 To keep it simple, there are just two pastel hues in the range – blue and pink. The quilted grid patterns add a touch of luxe to the quilt cover sets ($129.99), while origami bears and swans give an injection of whimsy.
And, like with all of Adairs' range, if you feel like changing it up, just flip the quilt over – there's a complimentary pattern on the reverse. Genius.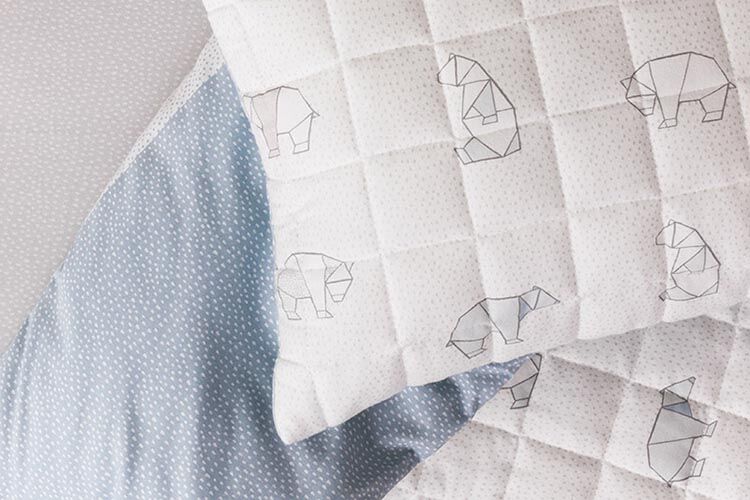 Rebecca has added origami motifs to soft and snuggly bamboo wraps ($49.99) and sweet wall art ($29.99) to tie in with the bear and swan theme.
"I really do believe that these special nursery pieces are the perfect way to style your precious baby's nurseries- contemporary and calm yet fun and playful at the same time," Rebecca explains.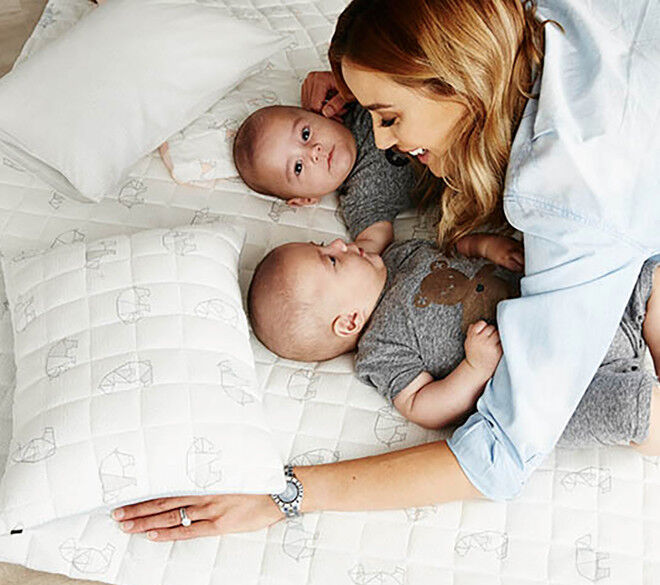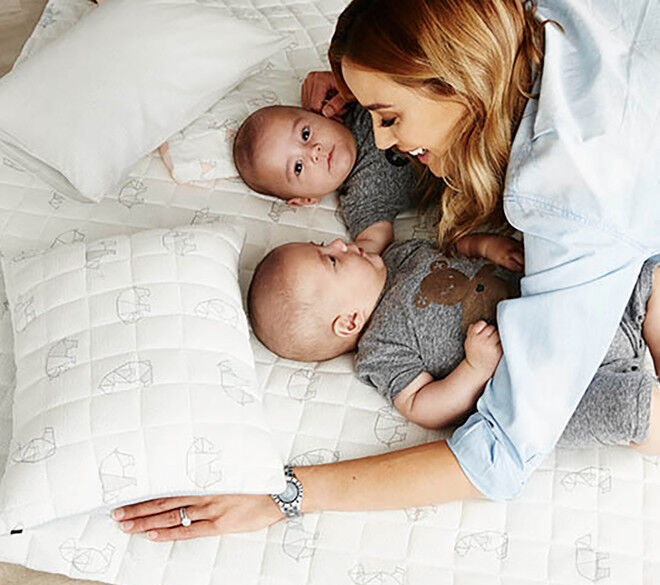 We tend to agree – how can you not look at Rebecca's dreamy little boys atop this beautiful bedding and not get a bit of an ovary twinge?!
To take a look for yourself, head in-store or  purchase online at Limited Edition Rebecca Judd Loves Adairs Nursery Range.
And because too many Judd babies are never enough, take a look at Darcy Judd tackling solids in the messiest way possible.