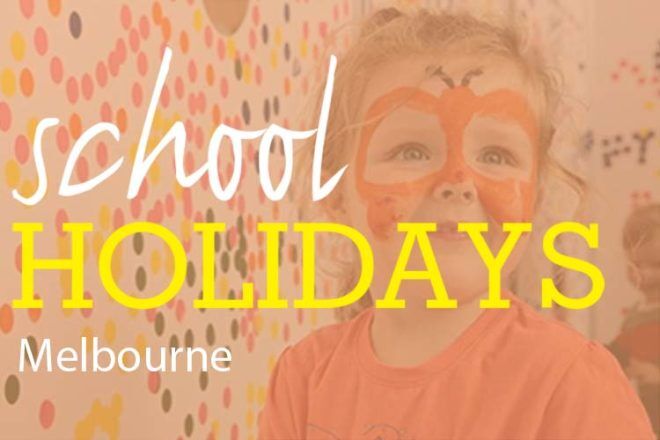 The Victorian autumn school holidays are usually a mixture of crisp cooler days, and a couple of scorchers thrown in for good measure.
So we've rounded up a bunch of brilliant indoor and outdoor holiday activities that will give the kids a rousing good time, rain or shine. Strap on your smiles, it's time to tackle the year's first lot of holidays with gusto!
Victorian school holidays: April 1 – April 17, 2017
1. Hang out with the hippos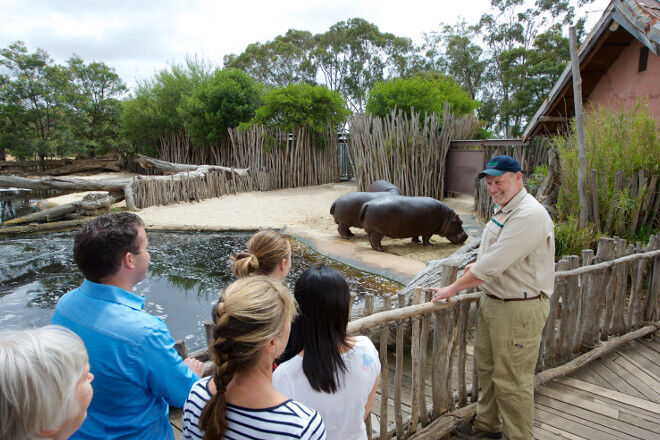 Give the kids a little taste of Africa just a hop, skip and jump from the city, with a wild adventure at Werribee Open Range Zoo. There's a new daily keeper presentation that the kids will love these Melbourne school holidays – a glimpse into the unique hippo group with a health check and a feed.
The daily presentation will take place at Hippo Beach at 1.10pm, from 1 April, 2017. Zoo admission is $32.50 for adults, kids under 16 are free during the Victorian school holidays.
2. Sunday funday!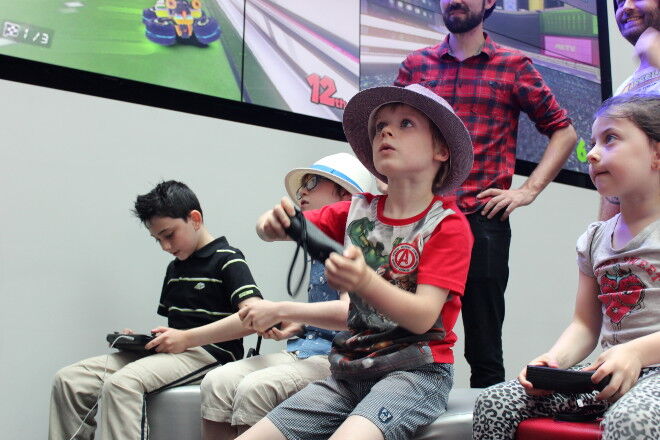 What's fun, free and being held every Sunday from 2 April, 2017? It's Family Sundays at the Australian Centre for the Moving Image (ACMI)!
If you want to connect with your kids in the modern era, Family Sundays are for you – it's a chance to help families interact with screen culture.
From creating YouTube videos, to wielding a lightsabre and painting a virtual reality masterpiece, you can dabble in all things tech, with a changing theme each month. Family Sundays will run from 11am – 4pm at ACMI in Federation Square.
3. Flatpack fun – really!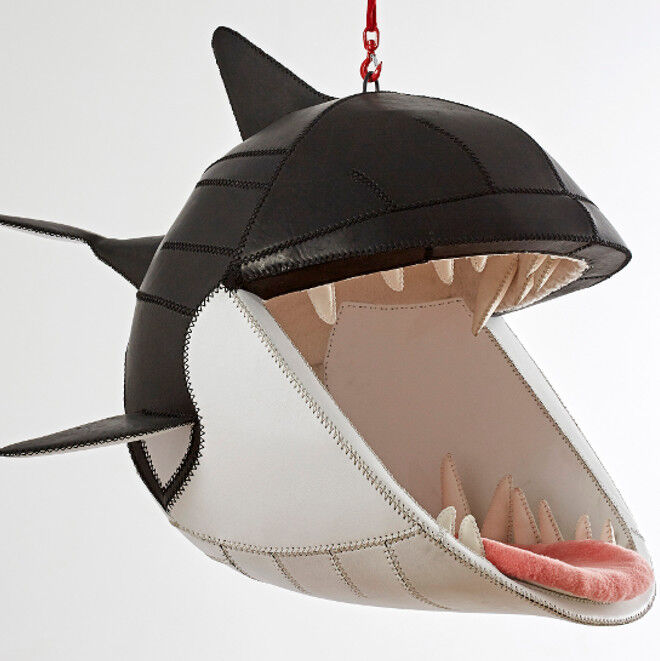 Here's a Melbourne school holiday activity for the older kids, who can be uber difficult to entertain – it's flatpack fun!
The National Gallery of Victoria is giving teens the chance to take part in workshops with Melbourne designer Tim Fleming, as part of the Creating the Contemporary Chair exhibition.
He'll lead teens through the design and creative process, as they make their own flat-pack furniture piece.
The workshops will be held on from April 3-5, at 10.30am and bookings are essential. The cost for NGV members is $18, or $20 for students.
4. Playtime with the penguins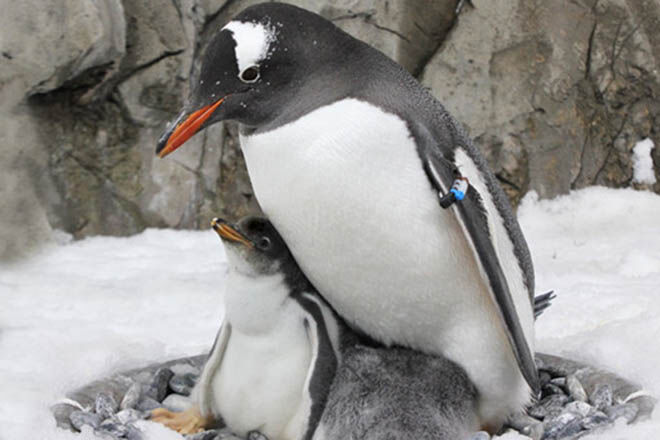 The cutest critters at Sea Life Melbourne are being celebrating these Easter holidays, with the Penguin Playground hosting a heap of penguin-themed activities.
In honour of the adorable King Penguin chicks, kids will be get to play with an interactive discovery table, make a penguin mask and learn all about these amazing animals. The activities will be running all day, every day during the school holidays.
5. A great day out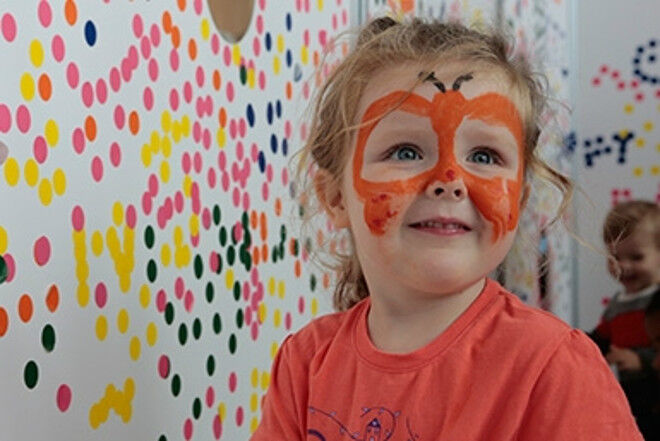 Melbourne will turn up the family fun as part of the Good Friday Appeal on April 14, with the 2017 Kids Day Out.
The Melbourne Convention and Exhibition Centre will host a huge array of fun family activities. Entry is free, with all events and activities asking for a gold coin donation as part of fundraising for the Royal Children's Hospital.
There's no need to book or buy tickets, just turn up between 10am-5pm.
6. Go with your gut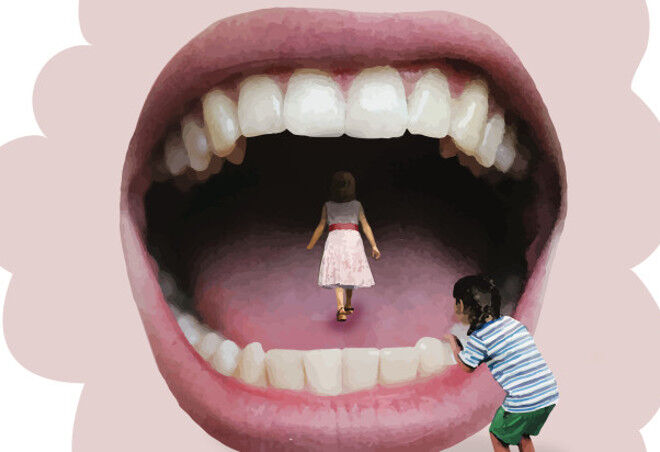 Give the kids a journey they'll never forget – a trip through the human digestive system as part of an ArtPlay interactive performance. Oh, and there's fart jokes, so it's a winner no matter what.
The kids will be allocated a food group, before being 'ingested' so they can learn all about our insides. Intriguing!
There are sessions for five to eight-year-olds and seven to ten-year-olds, and the cost is $16. The session are being held at ArtPlay, Birrarung Marr from 5-9 April, 2017.
7. Remembering our Anzacs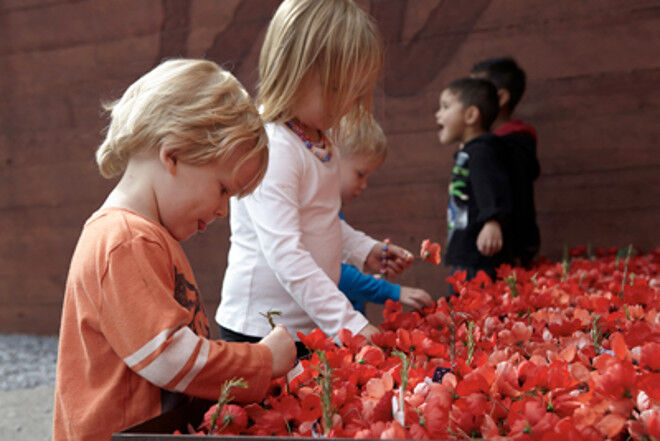 In a unique school holiday experience, kids aged between four and 10 can take part in a hands-on play and make session at the Shrine of Remembrance.
Echoing what Australian children did in 1915, kids will get the chance to pack billies with gifts and letters – a moving and thoughtful experience.
Sessions will be running at 10.30am from 3-7 April and 10-13 April, and run for an hour. Donations are welcome. Sessions are limited to 15 children and adults, so make a booking.
8. Making magic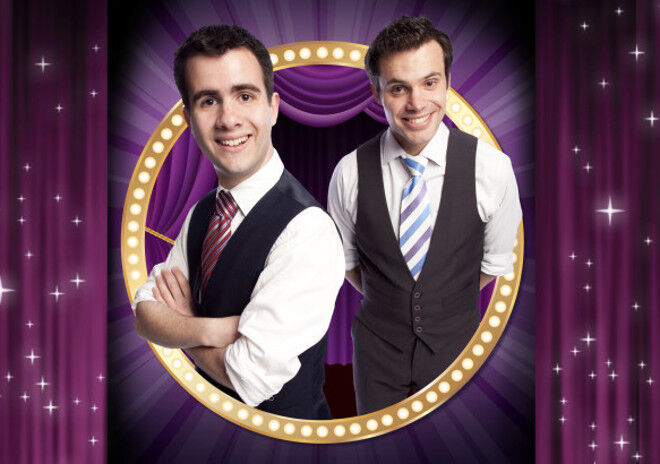 Kids with a wicked sense of humour are sorted – just take them along to this spellbinding magic show: Alex and Luke's Make Your Parents Disappear!
Part of the Melbourne International Comedy Festival, this laugh-a-minute show is being held at the Famous Spiegeltent between April 1-16, tickets start at $16.
9. Lego lovers unite!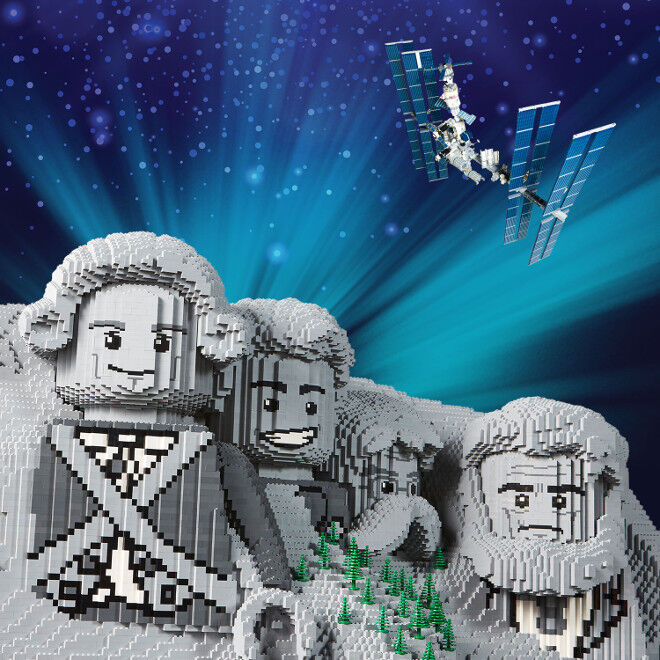 Young little brick aficionados will be flocking to the Melbourne Museum to take in the glory of largest interactive Lego exhibition – Brickman Wonders of the World.
From the Empire State Building to the Arc De Triomphe and the Great Wall of China – the kids will be enthralled by the more than 50 creations.
The exhibition starts on 1 April, 2017, and will open daily from 10am. Session tickets start at $20, running for about one and a half hours.
10. Footy's back!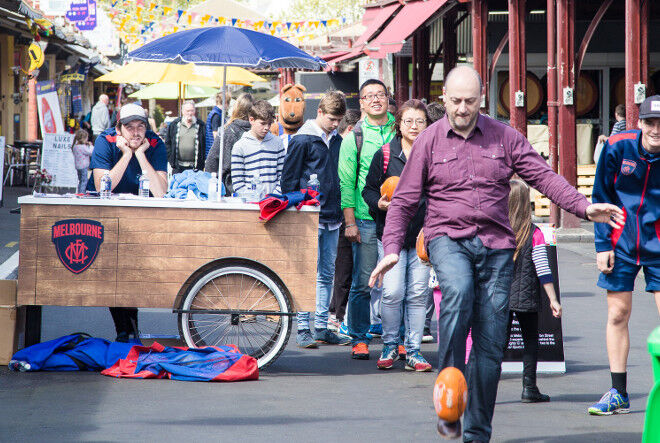 What better way to celebrate the return of footy than a trip to the free Footy Family Zone at the Queen Victoria Market.
From 8 April, 2017, the zone will be open both days of every weekend from 10am-2pm in A Shed, with a specky marking zone, handball challenges, crafts and player appearances.
11. Mr Stink on stage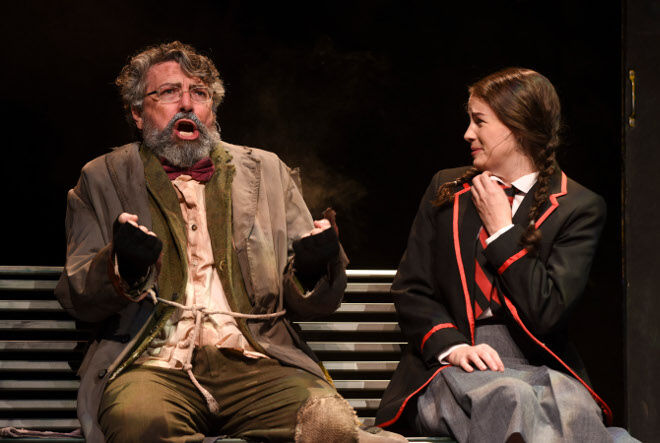 If your kids are big David Walliams fans (or they're just partial to a great yarn), they will adore the live stage adaptation of his smell-worth book, Mr Stink.
The Arts Centre Melbourne will be hosting the production from 1-9 April, with special Auslan interpreted and access friendly performances. Head to Arts Centre to secure a booking, with tickets starting at $26. This show is perfect for children aged between six and 12.
12. A classic tale told en pointe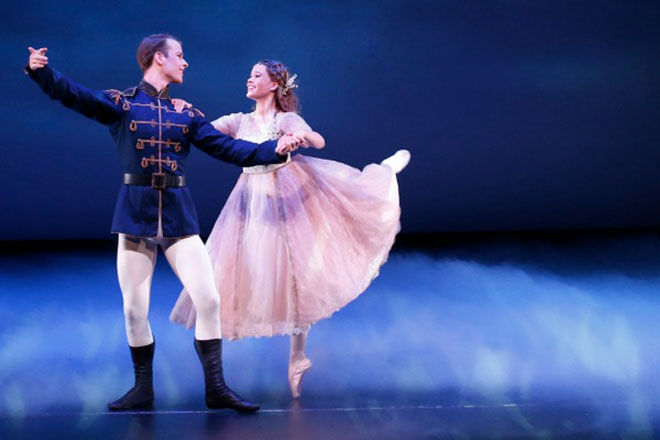 The perfect introduction to the beauty of ballet on stage, Storytime Ballet: The Nutcracker is pirouetting its way across Victoria these school holidays.
It's the stunning retelling of a tale that's captured children's imaginations for generations, with the Mouse King and Sugar Plum Fairy gracing the stage in sublime performances from April 1-13, at Frankston, Moonee Ponds and Geelong. Ticket prices vary, with children under two free when sitting on an adult's lap.
13. We're going on a treasure hunt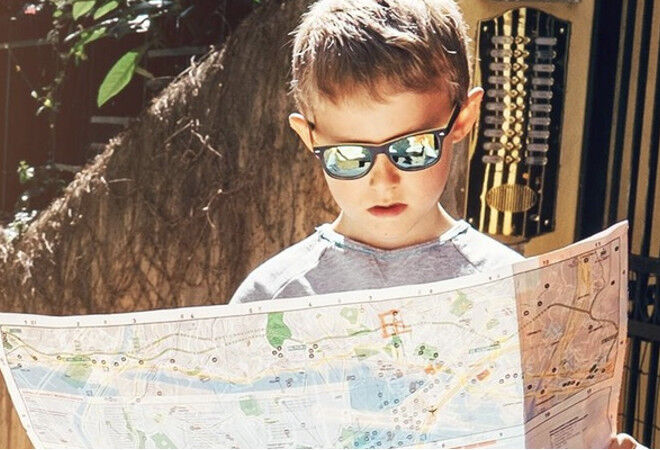 A brilliant way to see the sights and sounds of the city – this treasure hunt is all about engaging with the treasures Melbourne has to offer.
Small groups of children aged between nine and 12, under the supervision of Cityseekers Leaders, are taken on a journey through the CBD – taking in the arts precinct, parks and gardens and catching public transport.
They'll learn how to read maps and solve clues while exploring one of the world's best cities. You can book tickets ($35 each) for the April 15 hunt, which will run from 10am – 12:30pm from Fed Square.
14. Cook up a storm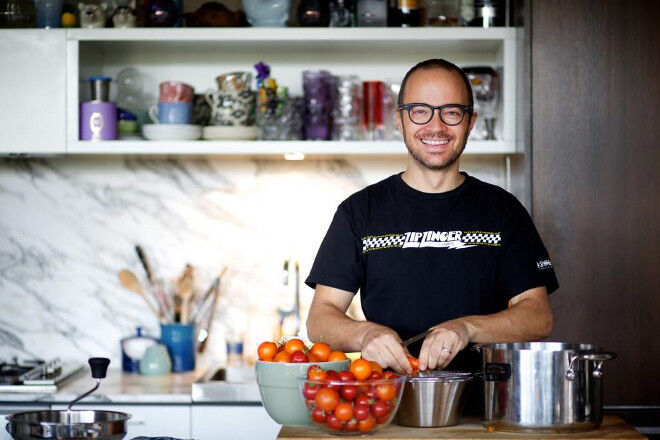 Kids in the kitchen is the perfect recipe for some tasty treats – and even the youngest would-be chefs can cook up a storm at Woodgrove Shopping Centre in Melton.
Celebrity chef Tobie Puttock is helping make food fun as part of The Woodgrove General Store, which will serve up a feast of activities every Thursday through to Sunday during the school holidays.
Kids creative cooking workshops will be on the menu, with plenty of free activities as well as $5 workshops during the centre's trading hours. You'll find all the action happening at the new Fresh Food Precinct, at Woodgrove Shopping Centre, west of Melbourne.
15. For art's sake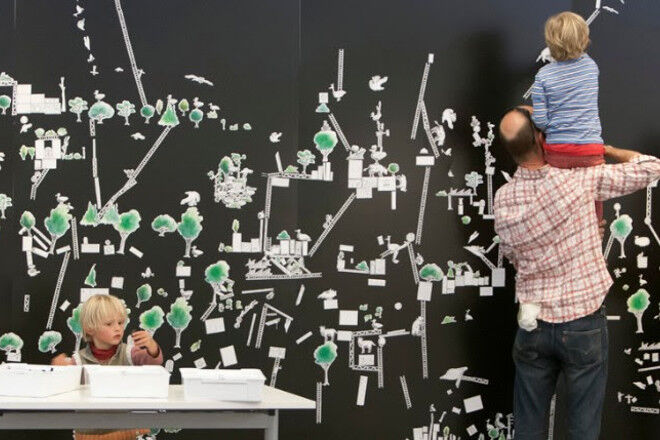 Get out of town for the day and let the kids fuel their creativity at the Mornington Peninsula Regional Gallery with a fabulous Little Designers Workshop. Kids, along with their adult helpers, will get a glimpse into the future as they design the amazing contraptions they wish existed.
The workshop costs $12 for students, and will be held on 6 April, 2017, from 10am-12pm, for children aged between five and eight-years-old.
There's not a chance the kids will be bellowing their usual boredom cry these holidays – get them to make a wishlist from our round-up and see where the weather takes you!
There's plenty more in our archives to keep the kids occupied during the Melbourne school holidays too, including some garden craft ideas or a visit to an amazing outdoor playground.
And if you're travelling interstate, take a look at our school holiday guides for Brisbane.