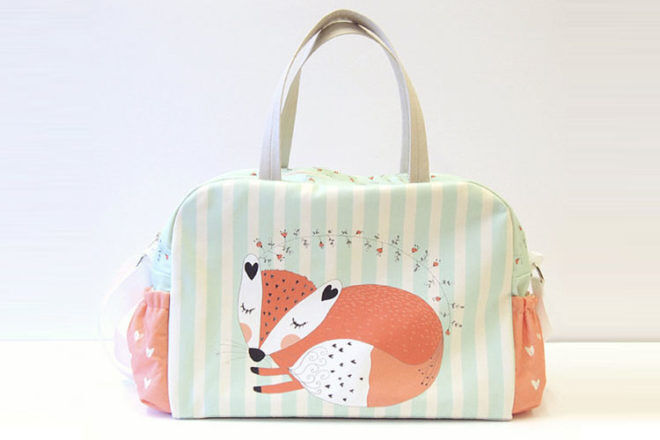 Babies might be tiny, but they come with a lot of baggage. Literally. You'll tote around a bag bigger than your child for years, just to have the essentials on hand.
The Sleeping Fox Nappy Bag will stand the test of time – and best of all, it doubles as an overnight bag once you're done with nappies. Oh and did we mention it's chock-full of pockets and insulated spots for bottles and more.
Available from Etsy seller Eleven Roosters Junior (from $180).