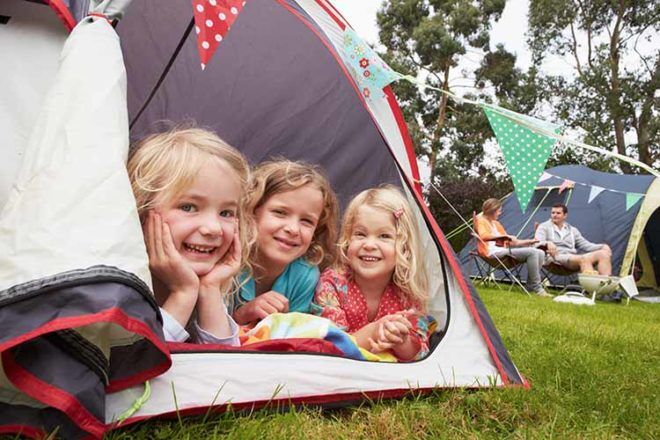 Camping is a brilliant holiday for the whole family to get together and spend quality time in the great outdoors. And whether you go totally off-grid or enjoy a couple of creature comforts (looking at you hot shower) pitching a tent and sitting around a campfire makes for lifelong family memories.
To help you decide on the best destination for you and your brood, here are 15 of the best family camp grounds in Australia to take the kids.
1.  The Grampians, VIC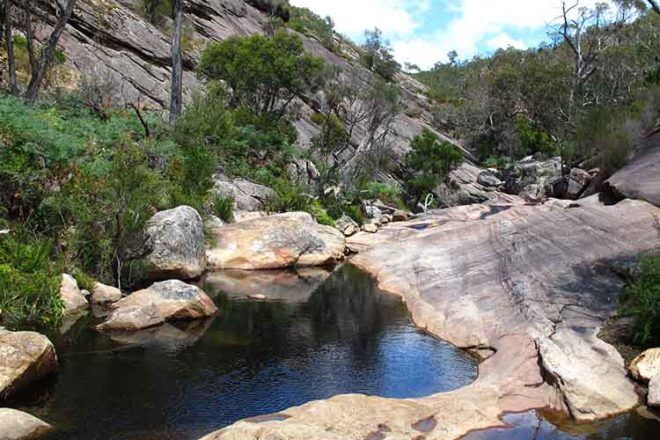 Where: Three hours west of Melbourne, The Grampians has some fab camping spots, including Jimmy Creek Campground.
Why it's fun: This place has scenic drives, scenic walks and scenic everything! Find a nature trail, take a day trip to MacKenzie Falls, learn about Indigenous culture and toast marshmallows over a real fire.
What makes it so special: With cascading waterfalls, towering escarpments and picture-perfect views, The Grampians already has the wow factor – then it bursts into wildflower in spring.
2. Gunbower National Park, VIC
Where: Camp at Gunbower Island, about four hours north of Melbourne.
Why it's fun: This is a back-to-basics camping experience on the banks of the Murray River. Watch the kids splashing in the shallows, try a spot of fishing or canoeing, and then go on a roo hunt (not literally).
What makes it so special: The wetlands and billabongs of Gunbower forest are stunning, drawing flocks of beautiful birdlife as the mighty Murray River flows on by.
3. Mimosa Rocks National Park, NSW
Where: Set up camp at Picnic Point Campground, about six hours south of Sydney and three-ish hours from Canberra.
Why it's fun: This spot isn't called Picnic Point for nothing. Have lunch on a tartan rug, amble along the coastline, take a dip, build sandcastles and try your rod at beach fishing.
What makes it so special: With sparkly views of the Sapphire Coast, banksias all around and sand at your fingertips, nothing beats going to sleep with the sound of waves rolling in.
4. Barrington Tops National Park, NSW
Where: Barrington Tops is about four hours north of Sydney. Camp at Devils Hole, family-friendly Gloucester River or 4WD-only Gummi Falls.
Why it's fun: There are easy strolls for tikes, tougher walks for fit bods and swimming, fishing and picnicking for everyone.
What makes it so special: All credit goes to the World Heritage-listed rainforests. With majestic trees and crystal waters, the park's Eastern water dragons and ground orchids just add to the magic.
5. Cotter Campground, ACT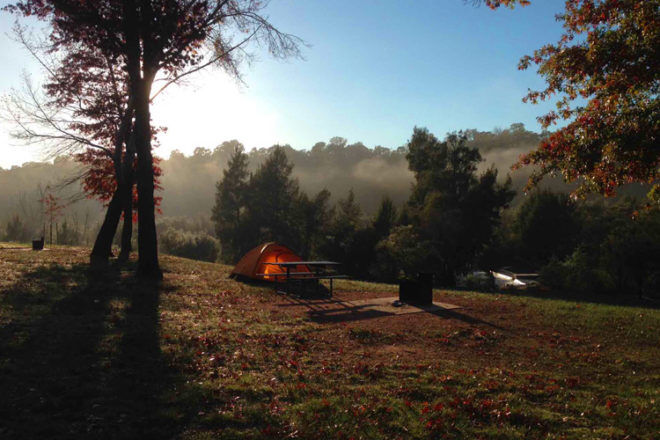 Where: Just 25 minutes from Canberra central, Cotter Campground is an easy bush camping spot.
Why it's fun: Less time spent in the car means more time for fishing, swimming, canoeing and walking. Plus, when you go on the Bullen Track everyone gets to wet their tootsies crossing Paddy's River. Exciting!
What makes it so special: This is a perfect introduction to camping, with water play in the warmer months and mugs of hot chocolate as things cool down.
6. North Stradbroke Island, QLD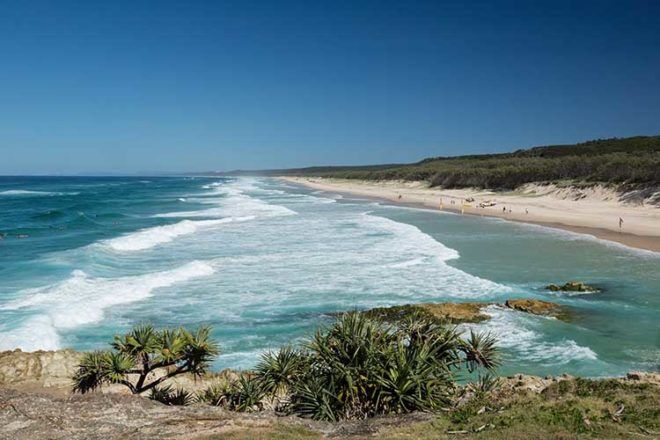 Where: 'Straddie' is a drive and ferry ride from Brisbane, with a few camping options.
Why it's fun: Island life is always good and this place is all about water and relaxation. Walk to Blue Lake, swim in Brown Lake, look for turtles and dolphins or just laze about back at camp.
What makes it so special: The annual humpback whale migration happens from June to November and Stradbroke's Point Lookout is one of the best land-based whale-watching sites in the world. Enjoy.
(image via Flickr)
7. Great Sandy National Park, QLD
Where: Cooloola is a great place to get away from it all, three hours north of Brisbane. Choose between luxe-ish facilities at Freshwater (those coin-operated hot showers) or the no-frills site at Teewah Beach.
Why it's fun: This coastal enclave is the perfect place to collect shells, inspect leaves and generally dive into nature play with the kids.
What makes it so special: It's not every day that you can stroll to the water's edge to catch dinner (fingers crossed) and unwind with a panoramic view of the South Pacific.
8. Innes National Park, SA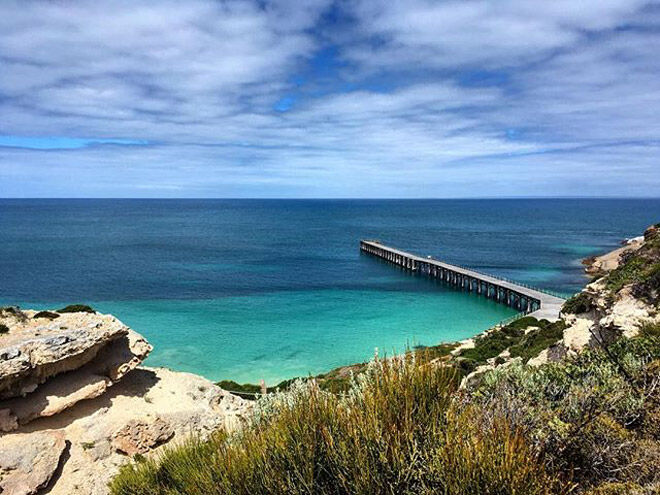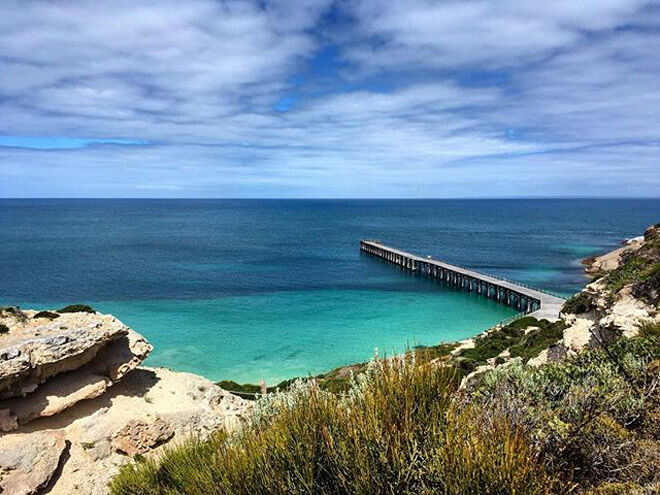 Where: About three and a half hours from Adelaide, Innes has a few camping options.
Why it's fun: This national park is loaded with natural attractions. Find the historic ruins, hit the surf beach, go fishing, take a picturesque wander and explore the sandy coves – all before the first snag hits the barbie.
What makes it so special: Innes is located on the Yorke Peninsula, so expect sweeping coastal vistas and a symphony of birdsong and crashing waves.
(image via @sabrinevin)
9. Ikara-Flinders Ranges National Park, SA
Where: A great excuse for a road trip, this national park is five and a half hours north of Adelaide, with 10 campgrounds on offer.
Why it's fun: This is a great chance to roam through some amazing scenery, looking for cockatoos, kangaroos and other wildlife.
What makes it so special: This park is renowned for its Aboriginal rock art and fossils. Junior palaeontologists will also be impressed by the dramatic mountain ranges, gorges and creeks, so yay to that.
10. Freycinet National Park, TAS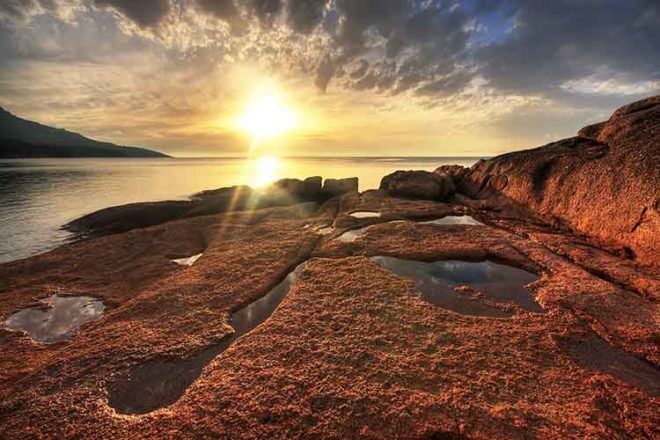 Where: Two and a half hours north of Hobart, Freycinet is a jewel in the crown of Tasmanian camping.
Why it's fun: Behold, a coastal paradise! With campsites nestled among sand dunes, it's time to investigate rocks pools, take a ranger-led walk and go for a scenic drive. Then settle in at the outdoor theatre!
What makes it so special: Freycinet's pink granite, secret bays and white sandy beaches are eye-boggling. Add in the turquoise water of Honeymoon Bay and it's a southern wonderland.
(image via Wikimedia Commons)
11. Narawntapu National Park, TAS
Where: Approximately three and a half  hours north of Hobart, there is camping at Springlawn, the horse yards, Bakers Point and Koybaa.
Why it's fun: This place is known as the 'Serengeti of Tasmania', with kangaroos, wallabies, wombats and Tasmanian devils there for the spotting. There's also walking, fishing and ranger-led activities, plus opportunities for swimming and horse-riding.
What makes it so special: Aside from the wildlife, this national park boasts Bass Strait beaches, wetlands, dunes and more. Don't forget the camera!
12. Purnululu (Bungle Bungle) National Park, WA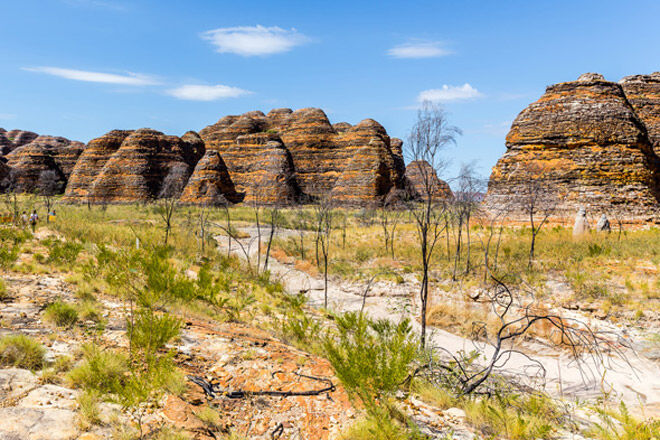 Where: Closer to Darwin than Perth, Purnululu National Park is in the Kimberley region. There are two campgrounds, Walardi and Kurrajong.
Why it's fun: This is the ultimate outback adventure. Camp under the Milky Way, see dingoes crossing the (dirt) road, hike into the Bungle Bungle Range (to Cathedral Gorge and Echidna Chasm) and zoom off on a 4WD safari.
What makes it so special: Purnululu is on the National and World Heritage lists for a reason. You'll feel a zillion miles from anywhere and when the morning light hits those beehive rock domes, it's awe-inspiring.
13. Lane Poole Reserve, WA
Where: Two hours south of Perth near Dwellingup. Visit the new and secluded campground, Baden Powell or pitch a tent at Charlies Flat, Chuditch, Stringers, Tony's Bend or Yarragil.
Why it's fun: You can bushwalk along the Murray River and take the kids swimming, canoeing, mountain bike riding, fishing and horse-riding. Or just lie back and watch the clouds go by.
What makes it so special: This is a paradise for nature lovers, with pools, rapids, small waterfalls, beautiful forests and birds cheeping through the early morning mist. Ahh, the serenity.
14. Kakadu National Park, NT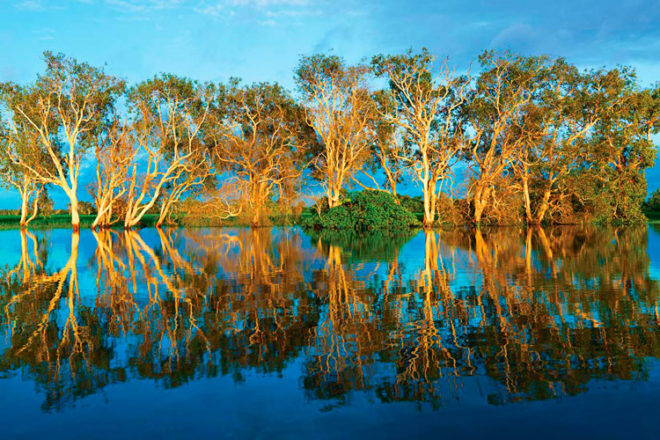 Where: This world famous national park is about 90 minutes from Darwin, depending on where you go. Campsites have amenities or no amenities, take your pick.
Why it's fun: This place is a northern marvel, with bushwalks, ancient rock art, boat cruises and – yes – plenty of crocs. Splash out with a scenic flight or just splash on the mozzie repellent and enjoy the scenery at base camp.
What makes it so special: Kakadu changes with the seasons, so in an ideal world you'd visit again and again. The view from Ubirr never leaves you, and Yellow Water and Twin Falls are heavenly too.
(image by Paul Arnold via Kakadu Tourism)
15. Litchfield National Park, NT
Where: Less than 90 minutes from Darwin, camping is available year-round at Wangi, Florence Falls and Buley Rockhole.
Why it's fun: With swimming, walking, wildlife spotting and four-wheel driving, there are lots to entertain the keen beans.
What makes it so special: This is a land of apricot-coloured rocks, waterfalls that cascade into glittery pools, giant termite mounds, azure blue skies and the sandstone pillars of the Lost City. Amazing.
And to keep the family safe while enjoying the great outdoors have a read of our article on safe camping tips.