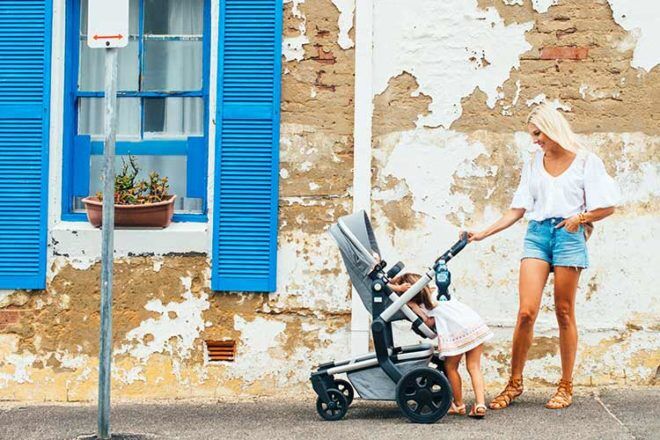 If mums were asked to make a checklist for the ultimate pram, it would go something like this. A high seat so it's easy to tend to baby. A handle that suits both parents, no matter how short or tall. Room underneath for all that baby stuff we need to tote. And don't forget incredible good looks.
Guess what? Joolz just built it!
Meet the brand new Joolz Day2 Earth pram. It has everything parents could want or need in a stroller … and then some.
From the seat on Joolz Day2 that's positioned high, so you never have to bend far to get your baby, to the handlebar that telescopes in and out to suit parents both tall and petite, this pram is as much about smart design as it is good looks.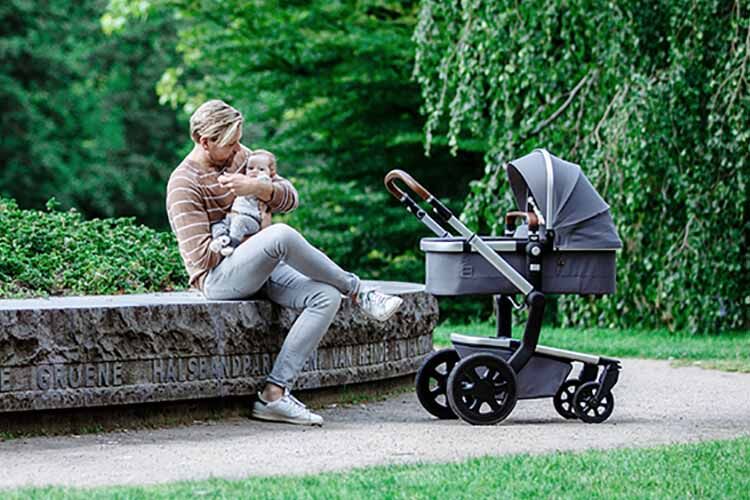 The basket is enormous – big enough to balance a picnic rug on top of the week's shopping. The fold is super smooth and, when used with the pram seat, the entire kit comes down in one piece, like so.
And it gets better – at 11.6 kg, the Joolz Day² is lightweight enough to easily lift in the boot of the car. When attached, the bassinet must be removed first before folding the pram frame, but Joolz have made that easy too.
The Joolz Day2  may be designed and built in Amsterdam, but designers likely had Australian weather on their minds. The sun hood is wide with an extra fold out brim, and the seat and bassinet both have extra mesh vents for maximum air circulation during our impossibly hot Aussie summer days.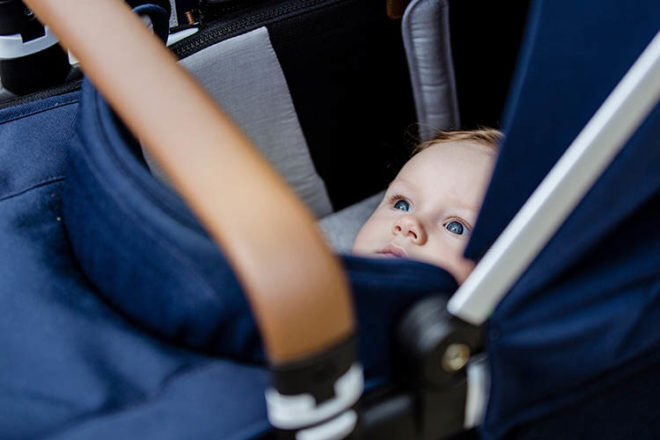 We said slick and pretty, and the Joolz Day2 is just that. Simplicity is at the heart of this aesthetic, and it's so fabulous. The frame is brushed chrome and matte black with cognac leatherette accents. The seat, hood and basket come in a whole menagerie of muted neutral tones like hippo grey, elephant grey, camel beige and a rather stunning parrot blue.
For all the pretty, this is one tough pram. It's designed to tackle the bumpiest tracks and off-road paths as easily as it does the inner city cafe run. The tyres are puncture proof – imagine – so you really can stroll wherever the day takes you.