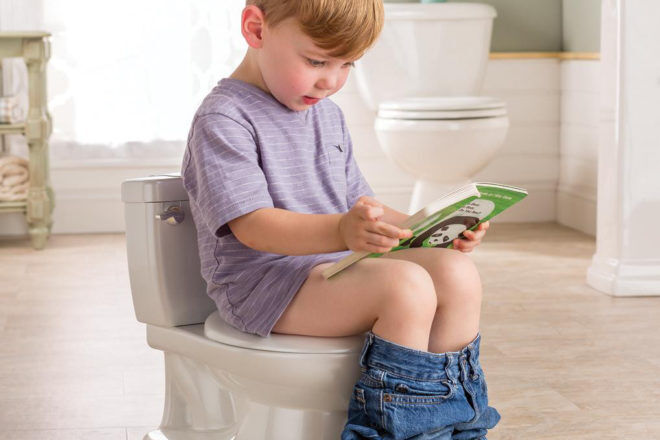 If you have the task of teaching your child to go pee-pee in the potty, you'll know it's as tricky as parenting gets. That is until they try a tiny toilet for size.
Looking just like a normal toilet, the My Size Potty helps ease toddlers on to the real thing, hopefully without any accidents along the way. It's the perfect toilet training device for kids who are a little frightened of the "big" toilet. There are flushing sounds to encourage a job well done, splash guards to keep the seat clean and a built-in wipes dispenser.
Available from The Stork Nest ($59.95).