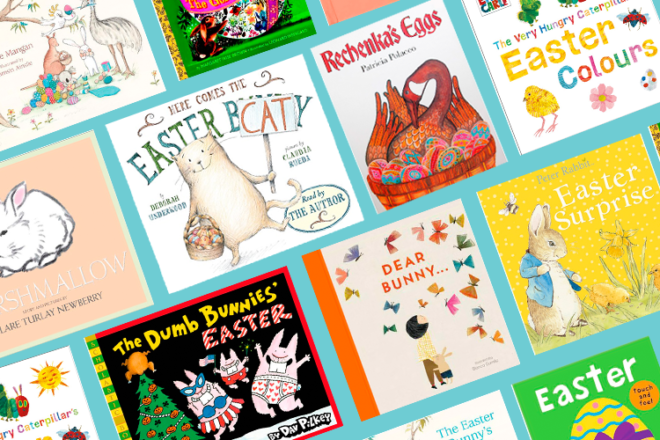 Easter is officially one of the best times of the year. You get to scatter chocolate around the place, make funny hats for your kids and say that everything is "egg-citing" and "egg-cellent".
Here are 11 Easter books that are bouncing with bunnies and eggs-ploding with imagination. (Get it? 'Eggs-ploding.' Ahh … Easter really is the best).
1. The Country Bunny and the Little Gold Shoes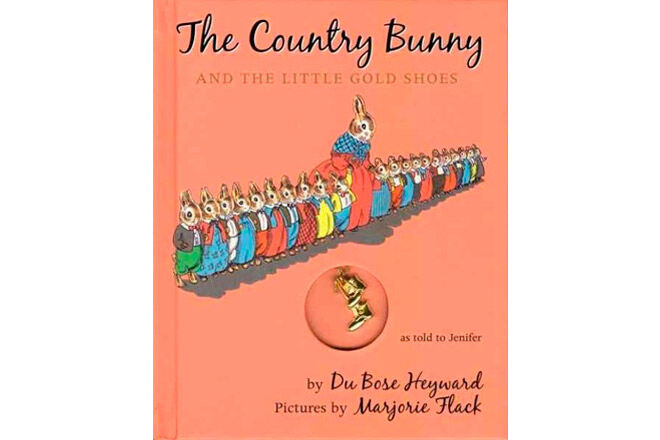 The Country Bunny and the Little Gold Shoes by Du Bose Heyward & Marjorie Flack: Inside every mother rabbit there is an Easter Bunny just waiting to hop out (at least in this Easter book). And for a wise, kind, brave and sugar-free gift, this book and charm set is just the thing for wee wabbits.
2. Easter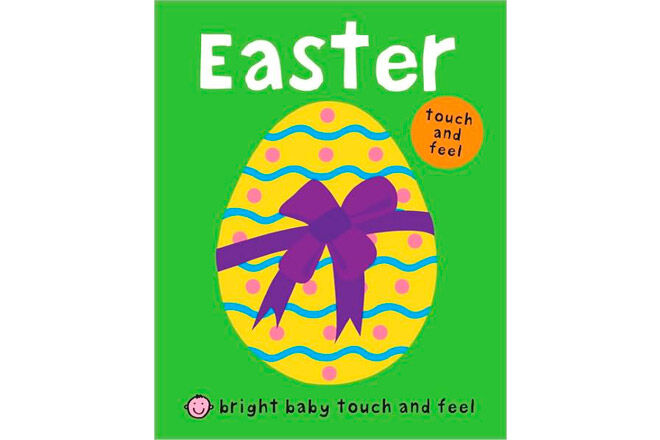 Easter by Roger Priddy: Babies and toddlers will get a feel for Easter with this shiny, sparkly and fluffy picture board book. A parade of choccie eggs, Easter baskets, chicks and bunnies awaits little fingers!
3. Here Comes the Easter Cat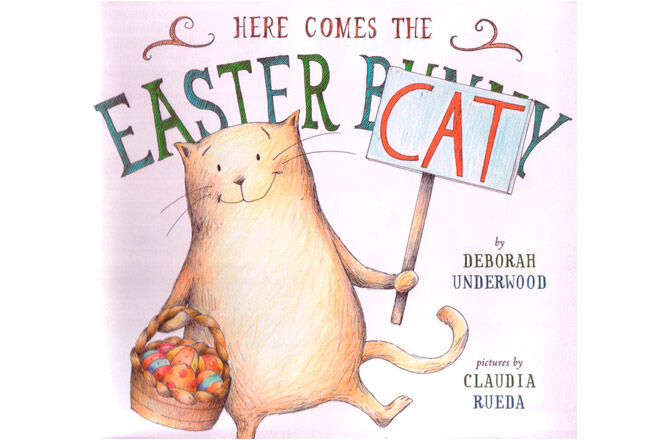 Here Comes the Easter Cat by Deborah Underwood & Claudia Rueda: Cat has all the swagger you'd expect of a kitty with a Harley, and he wants what the Easter Bunny is having – public adulation. Of course, egg-delivery is harder than it looks, so the kitty comes up with a cool way to help out.
4. Rechenka's Eggs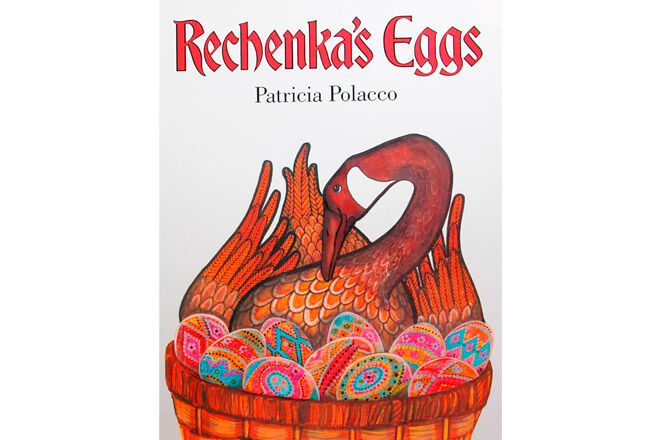 Rechenka's Eggs by Patricia Polacco: Fabergé eggs have forged quite a name for themselves, but Old Babushka's painted eggs are the stars of this Easter book. When her basket of beauties are broken by Rechenka, the goose doesn't get in a flap – she shows Babushka what friendship (and an Easter miracle) is.
5. The Golden Egg Book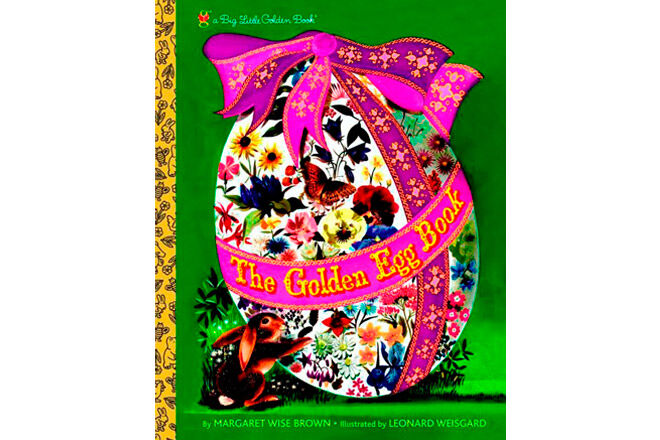 The Golden Egg Book by Margaret Wise Brown & Leonard Weisgard: Although we usually think of chocolate when we think of Easter eggs (our bad), it turns out that eggs sometimes have another sweet thing inside – a duckling friend for a lonely bunny.
6. Marshmallow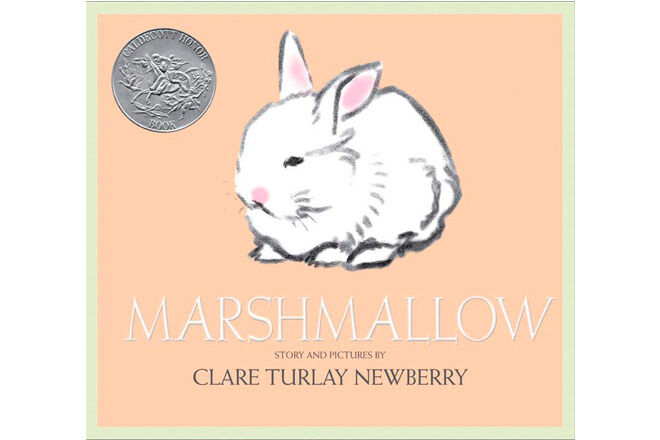 Marshmallow by Clare Turlay Newberry: Small, white and fluffy, Marshmallow the baby rabbit is hard to resist – even if you're a tabby cat called Oliver who's usually the centre of attention. This true story about friendship is a classic tale (or should that be 'tail'?) for Easter.
7. The Dumb Bunnies' Easter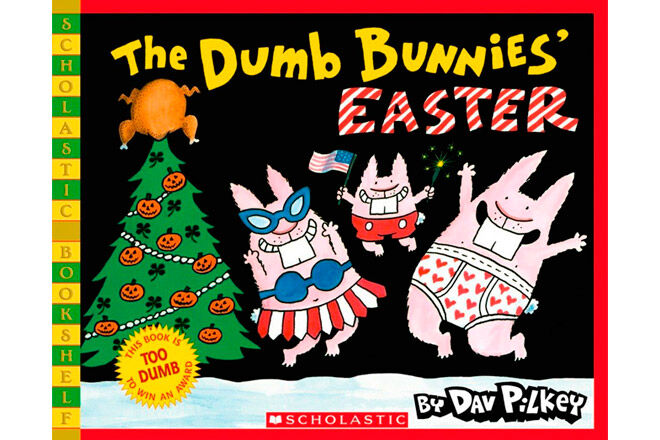 The Dumb Bunnies' Easter by Dav Pilkey: Hang on a sec. Is that a Chrissy tree with Halloween decorations and a turkey on top? Oh no. It looks like the Dumb Bunnies have got their dates mixed up and are celebrating Easter on Christmas Eve. It'll be a cracker! An Easter book perfect for the Captain Underpants set.
8. Dear Bunny …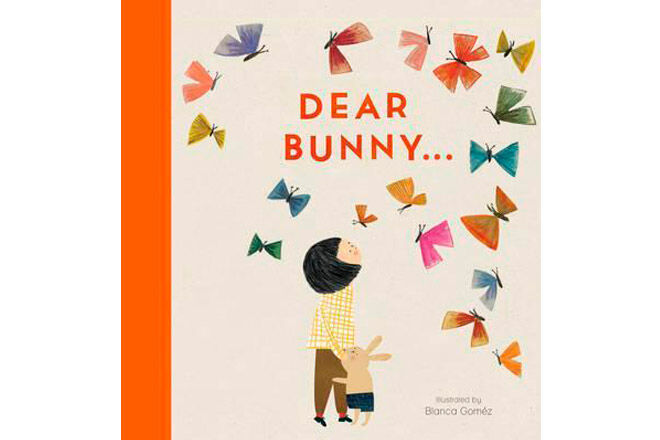 Dear Bunny … by Katie Cotton & Bianca Goméz: Sometimes the smallest things can take up the most room in your heart, and this book is all about being grateful for what we have – like a bunny friend to cool your porridge.
9. The Easter Bunny's Helpers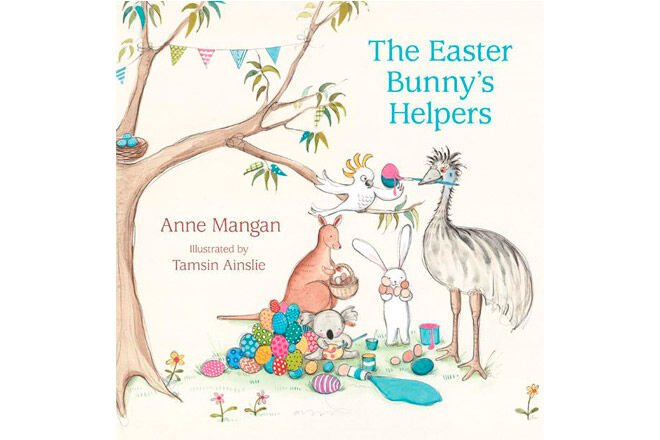 The Easter Bunny's Helpers by Anne Mangan & Tamsin Ainslie: Mateship is the great Australian way, so when the Easter Bunny needs a hand delivering eggs, a tribe of Aussie critters put up their paws to help.
10. Peter Rabbit: Easter Surprise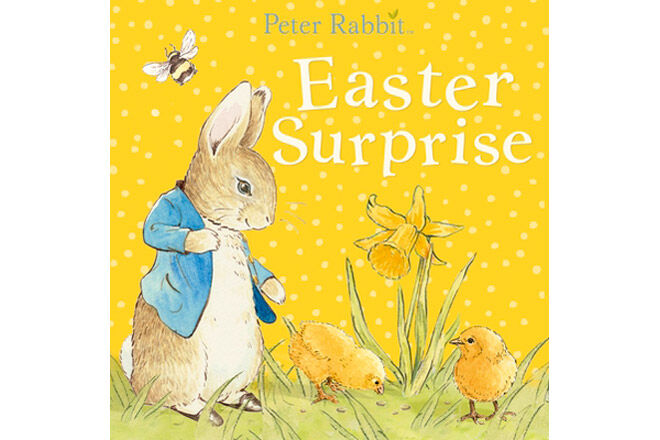 Peter Rabbit: Easter Surprise by Beatrix Potter: Tiny hands will be all over the bumpy bunny on the cover, and there are more "gooos" and "gaaas" inside as Peter Rabbit shares an Easter surprise with Tom Kitten, Jemima Puddle-Duck and babies everywhere.
11. A Very Hungry Caterpillar Easter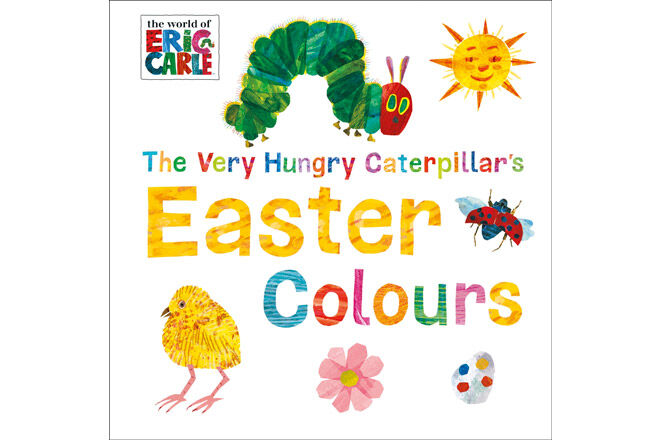 The Very Hungry Caterpillar's Easter Colours by Eric Carle: Red and yellow and green and blue, we can see an Easter rainbow in this gorgeous board book for bubbas. With simple words and pictures on every page, it gives cherubs a taste for their first colours. Nom, nom.
---
Once you've munched through that lot, here are some more Easter books to get egg-cited about. And don't miss our chocolate-free Easter gift guides for babies and kids.