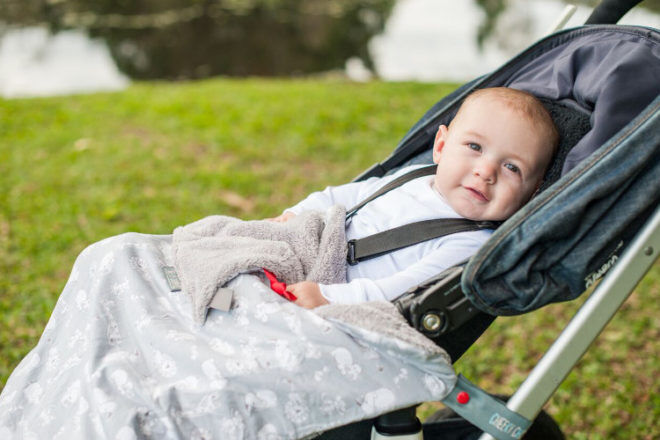 Fresh air is good for you. Getting out and about with baby in the pram does wonders. But what about when the air is a little too fresh? Hop in the car? Oh no you don't! Put on a coat, keep baby snug with a cosy blanket and off you go.
We've found the ultimate pram accessory – a blanket that clips on and keeps your little one's hands and feet toasty warm so you never have to be put off going outside. And it fits on baby carriers and car seats too.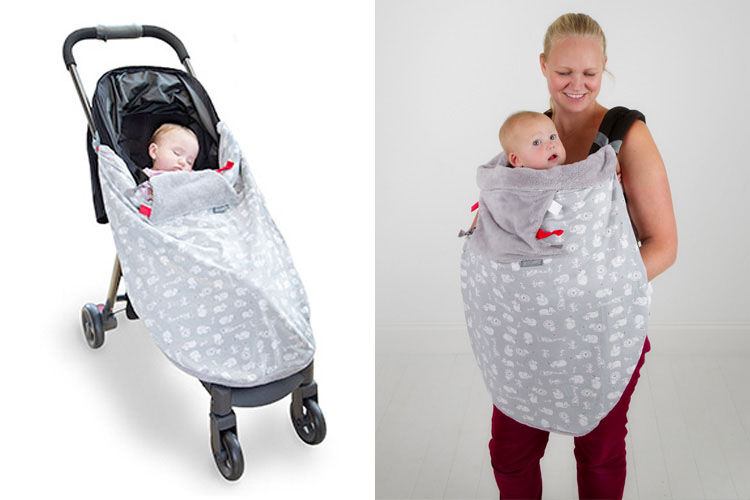 You're going to want a Cheeky Chompers Cheeky Blanket. It's made from super-soft jersey cotton with luxurious cuddle fleece on one side, so this pram blanket promotes snuggly snoozing for baby while on the move.
Holding on
Busy babies have busy feet, but the innovative straps on the Cheeky Blanket attach to the pram frame to prevent it slipping or being kicked off. The poppers just snap around the edge of the pram to hold everything in place – no more running over your own blanket!
Totally touchable pram accessory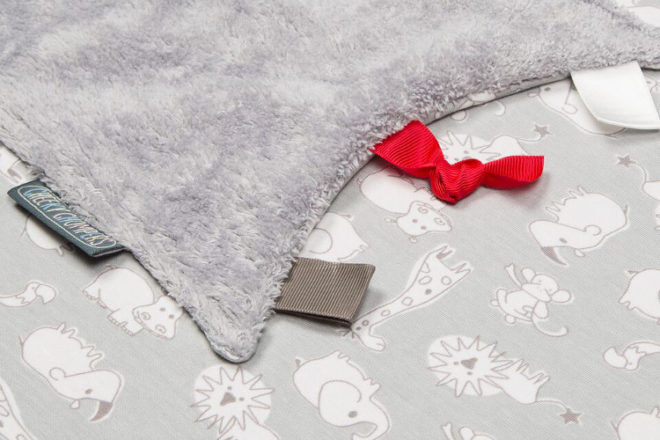 Sensory ribbons to stimulate and soothe are cleverly hidden inside the hand pouch giving little hands incentive to stay warm inside and out of the cold. The foot pouch wraps tiny tootsies and protects from the elements leaving no stray limbs exposed to catch a chill.
Watch the video below to see how this fab blanket works with baby carriers to keep little ones snuggly warm wherever – and however – they're being transported.
Animal crackers
The soft grey Chewy & Co unisex print has hippos, lions and giraffes alongside other zoo animals to ensure this pram accessory becomes a favourite with your little passenger.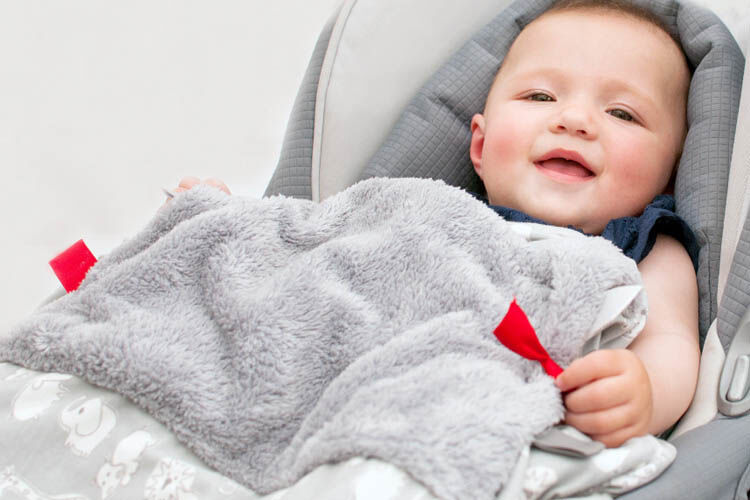 You can buy the Cheeky Blanket ($99.95) online now.