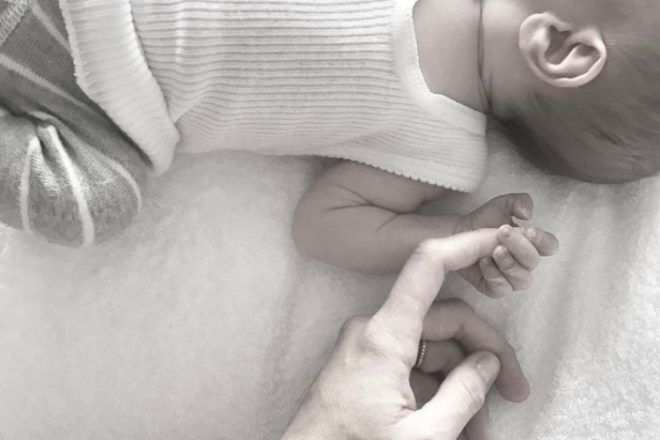 There's never a dull moment in celebrity land and this weekend was no exception as three stars shared their baby news.
American television star Tori Spelling, Australian model Rachael Finch and Academy-award winning actress Natalie Portman all welcomed their new additions with open arms (and adorable Instagram snaps).
Come and cluck over the cuteness of the latest newborns – two boys and a girl – to grace the social media stage.
https://www.instagram.com/p/BRJ5h7FBklJ/?taken-by=mikemiziner&hl=en
Baby boy joy for Rachael Finch
Rachael Finch and hubby Mike Miziner took to social media to share a few adorable images of their newest addition, a little boy, born 2 March 2017. The glowing new mum writes, "Life has never felt more complete" as she cradles her newborn son with Mike by her side.
https://www.instagram.com/p/BRHxlexDFvz/?taken-by=rachael_finch&hl=en
The chubby cheeked cherub is the couple's second child. Rachael and Michael welcomed their daughter, Violet, in 2013.
While the little man's name hasn't been announced just yet, many of Rachael's followers have suggested Raphael, a collaboration of Rachael and Michael. It's cute, clever and artsy, yes, but if the couple want to stick to the floral theme to complement Violet, we suggest these 42 names inspired by plants.
Natalie Portman welcomes daughter
From Aussie shores to the Hollywood Hills, another heavily pregnant leading lady also shared her happy news this weekend. Natalie, who was notably absent from the Oscars last weekend, revealed that her second child, a daughter, arrived on 22 February.
https://www.instagram.com/p/BRNZMAsDgf5/?tagged=natalieportman&hl=en
Natalie and her husband, Benjamin Millepied selected the adorable name Amalia and media sources confirm that both mum and bub are happy and healthy.
Amalia joins big brother, Aleph, who is five.
Baby boy makes SIX for the Spelling-McDermott clan
Tori Spelling rounds out the trio of celebrities who spent the weekend enjoying newborn cuddles. Tori, who is already a proud mum to four young children (and a step-son) welcomed another little boy to the clan – Beau Dean McDermott. Tori and hubby, Dean McDermott, also shared their baby joy via Instagram.
https://www.instagram.com/p/BRL_jFZD9pM/?taken-by=torispelling&hl=en
Beau joins siblings, Liam, 9, Stella, 7, Hattie, 5, Finn, 4 and Dean's son from a previous relationship, Jack, 18.
Congratulations to the expanding family! One more and Tori and Dean will have their very own Rugby Sevens' team.
Are you expecting your own little one anytime soon? Have a look at our favourite creative newborn announcements for ideas on sharing your baby news!