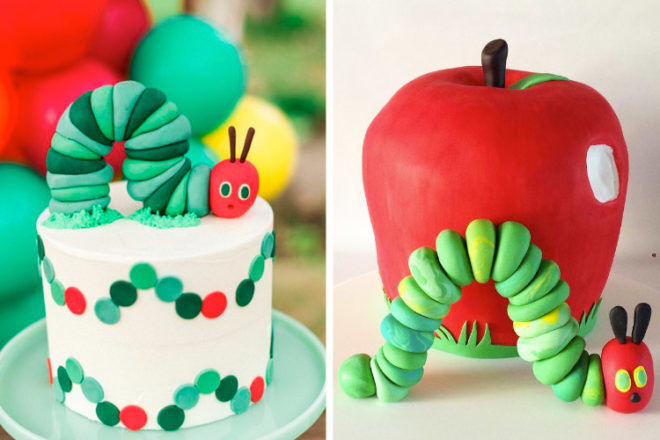 Since it was first published in 1969, The Very Hungry Caterpillar has been inching its way into the hearts of children. With delicious illustrations and a cutie patootie main character, this classic Eric Carle book is also an adorable theme for a first birthday or toddler celebration.
To inspire the party planning, feast your eyes on these Very Hungry Caterpillar cakes.
A rainbow sensation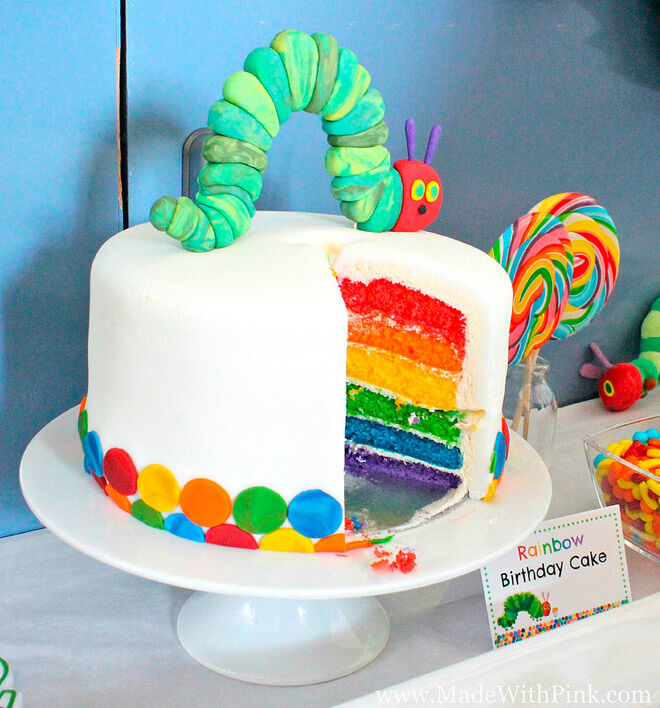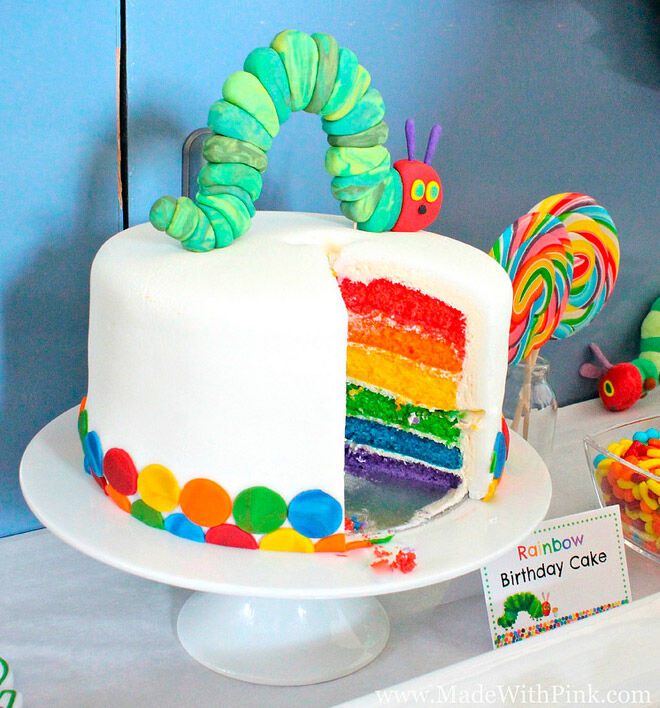 Like a butterfly bursting out of its cocoon, this rainbow cake from Made With Pink is a beauty!
All the trimmings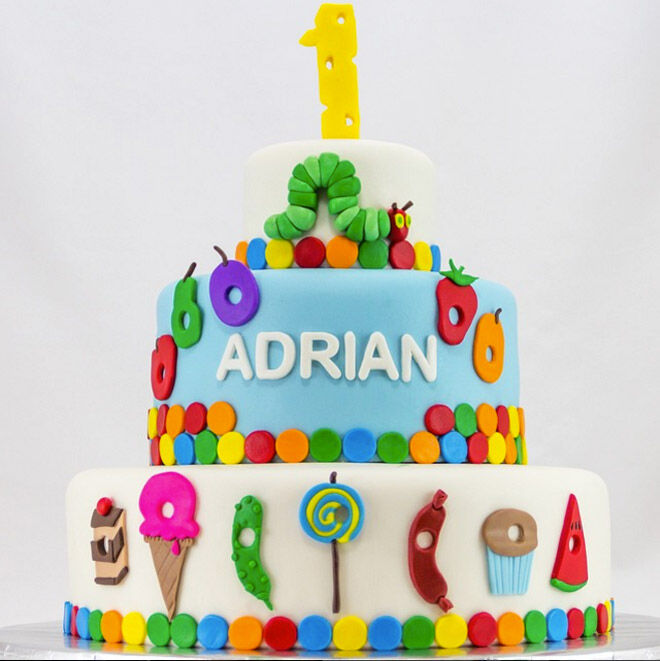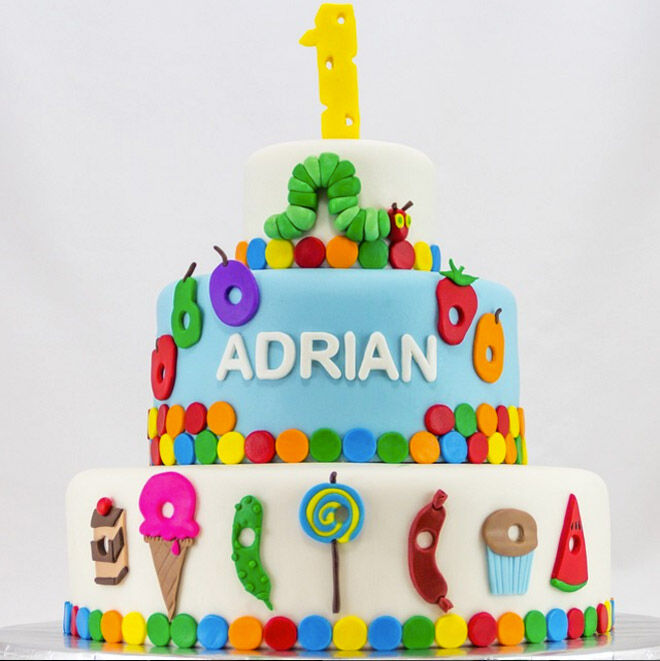 Forget party pies and chocolate crackles. This offering from Cakes by Tricia Faye is an all-in-one birthday banquet. Pass us a pickle!
Cutie-crawly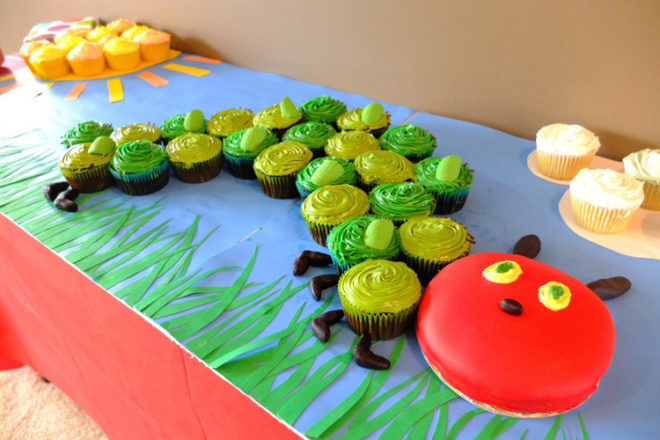 Make things easy with a cupcake and sponge caterpillar. The paper grass is a nice touch from Pick Any Two, and the supermarket bakery section is your new BFF.
Cupcake kudos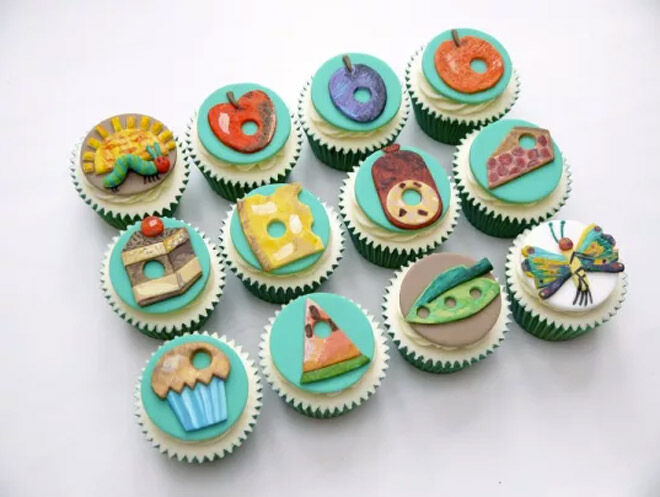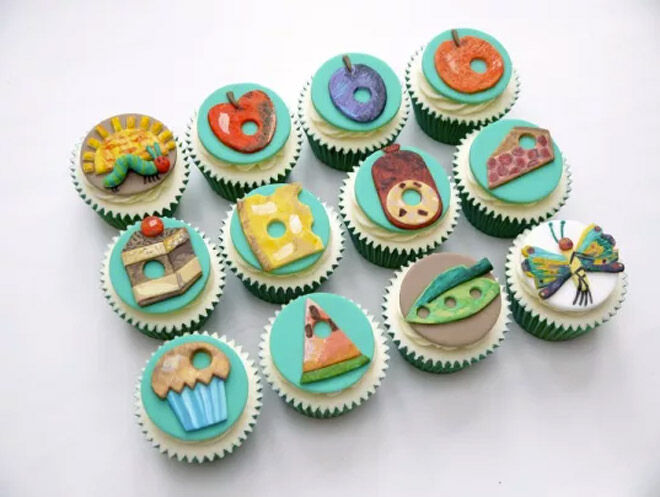 Alternatively, make things impressive with a platter of super luxe cupcakes. These divine designs popped up at CakesDecor.
Artiste in residence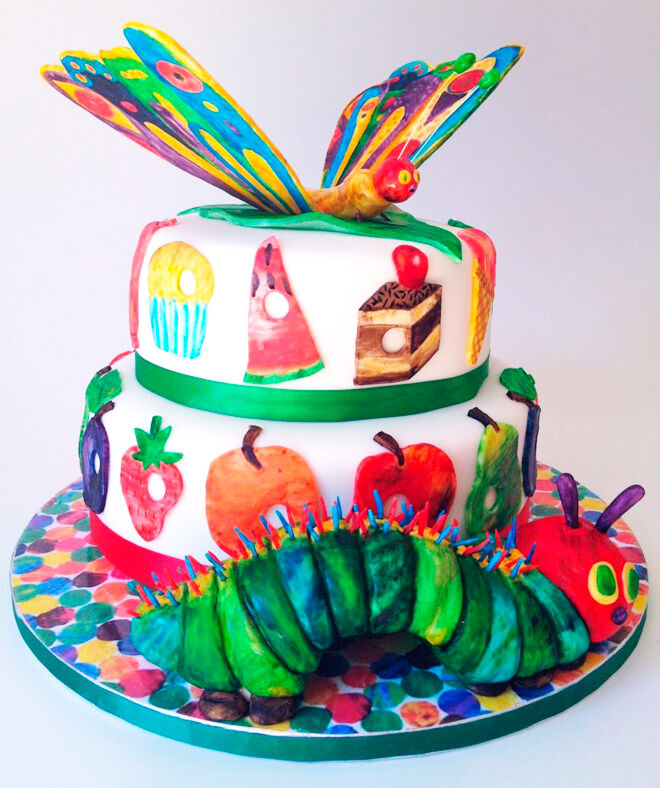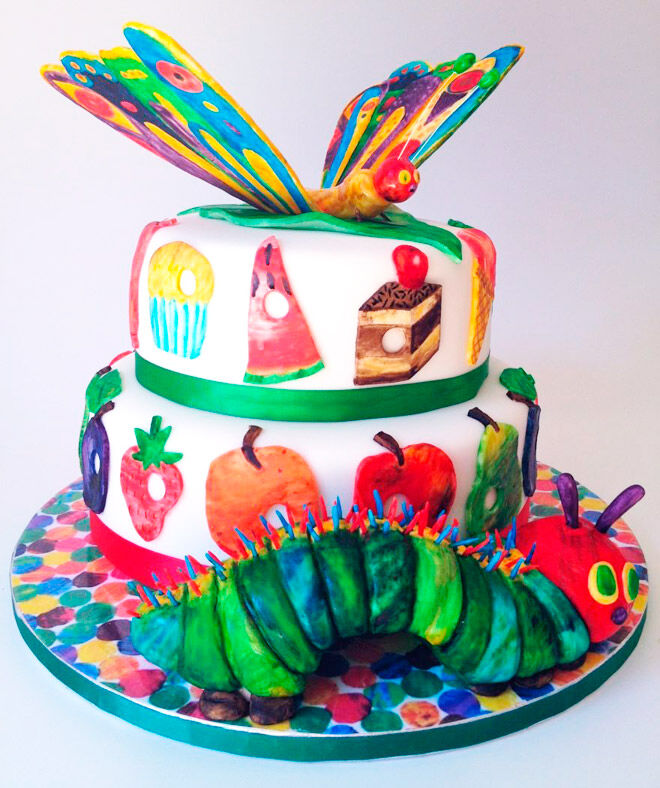 Hand-painted to look just like Eric Carle's illustrations, this Very Hungry Caterpillar cake is a modern masterpiece from Elaine's Sweet Life.
Choc top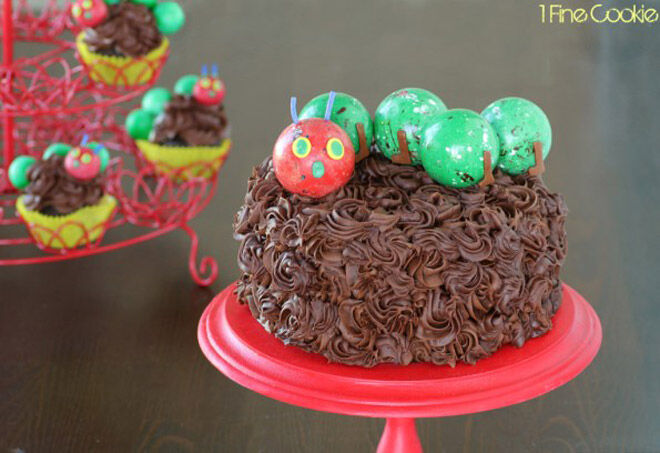 Goodie gumdrops, let's make a chocolate cake with giant gobstoppers on it! 1 Fine Cookie shows us how and we can already taste that butter cream icing. Yummo.
A modern classic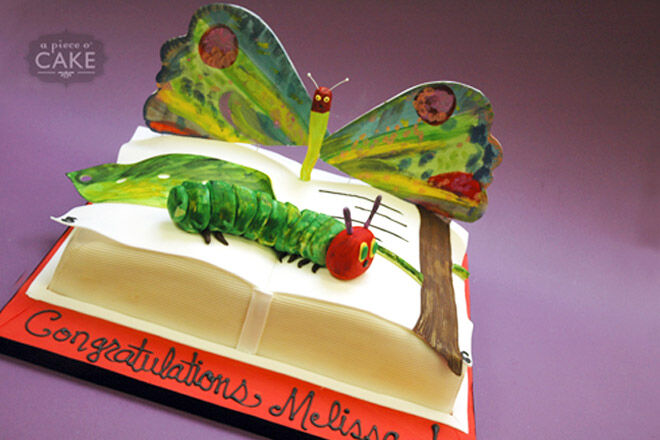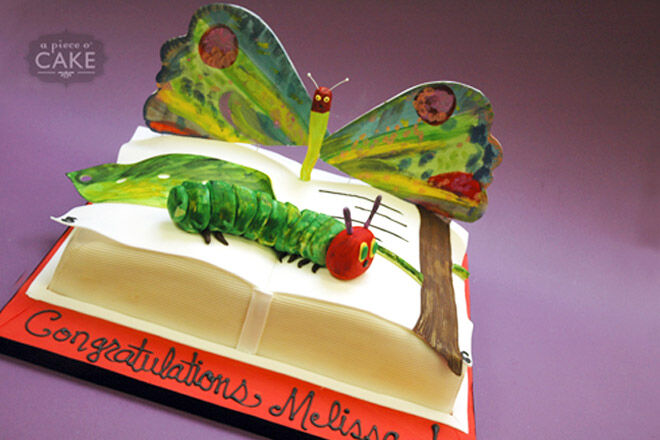 'In the light of the moon, a little egg lay on a leaf …' and in the light of a birthday party, this big book lay on a cake board. What a sweet way for A Piece O' Cake to tell the tale.
Icing on the cake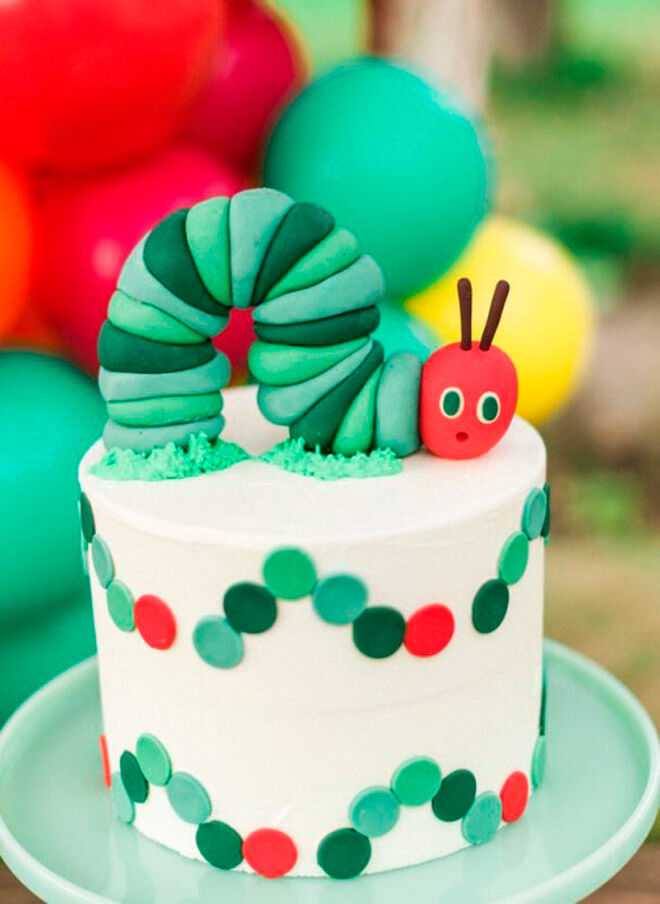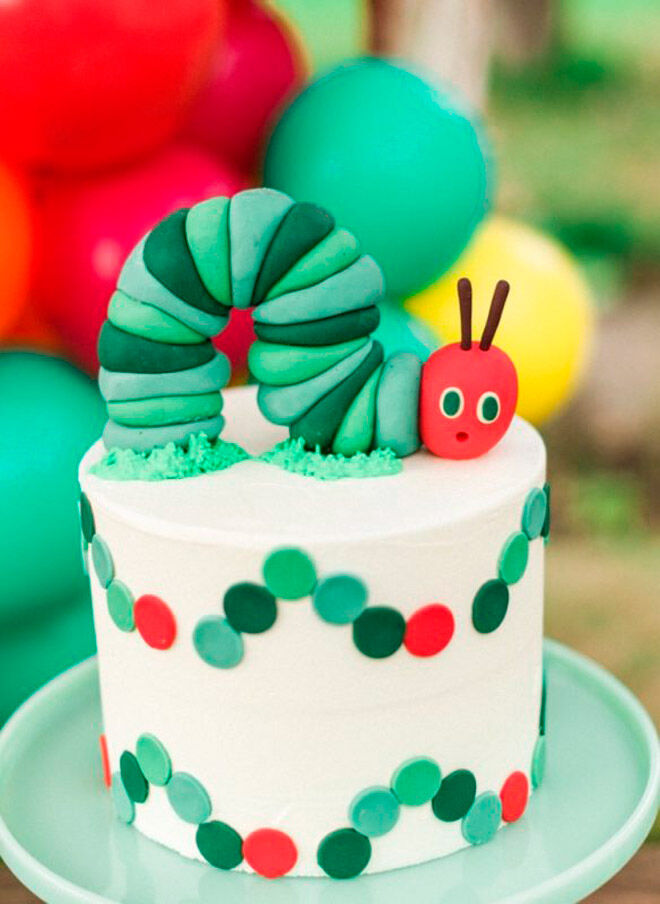 Here's how to make a white cake really pop – with a giant caterpillar topper from Cakes by Robin. Don't eat it all at once, mister!
Leafy greens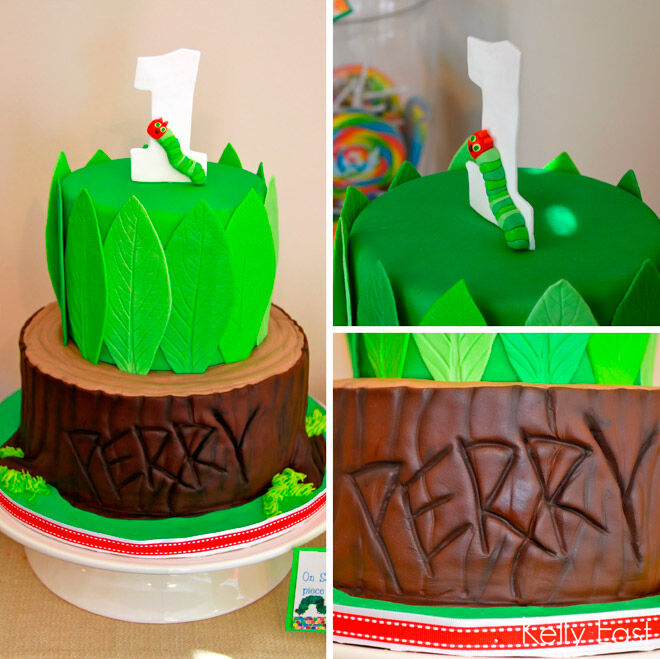 Proving that size isn't everything, this incy wincy caterpillar is right at home on a nature-themed cake at Creative in Color.
Insatiable invertebrate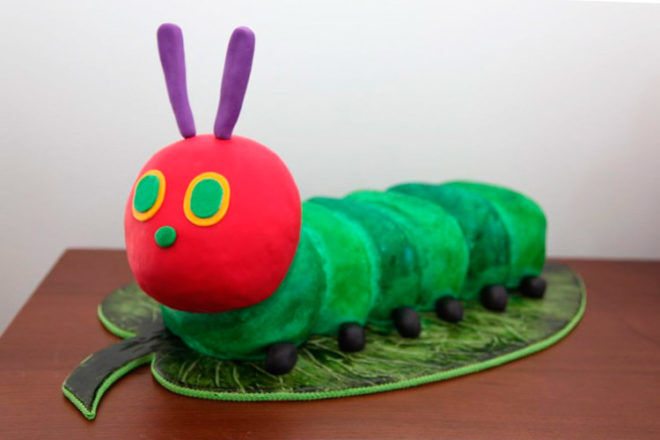 This stand alone critter from Craftsmanship *might* be one to try at home. Just make sure you keep the fridge door closed, because he looks hungry!
The big apple smash cake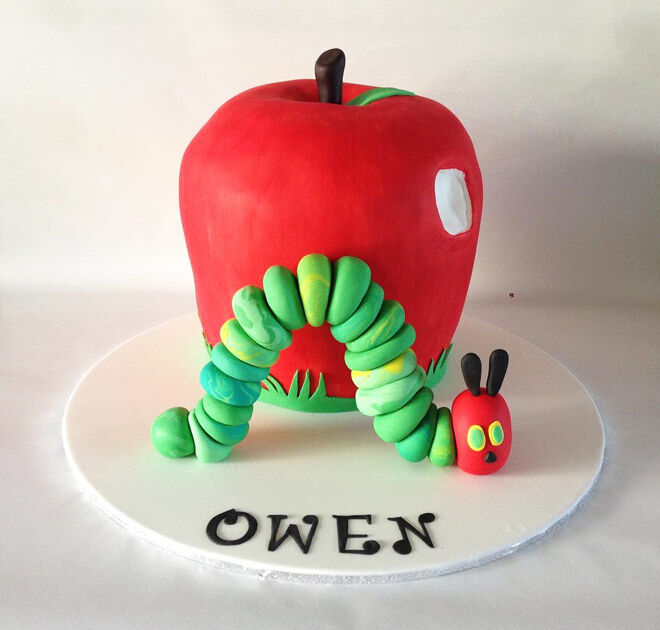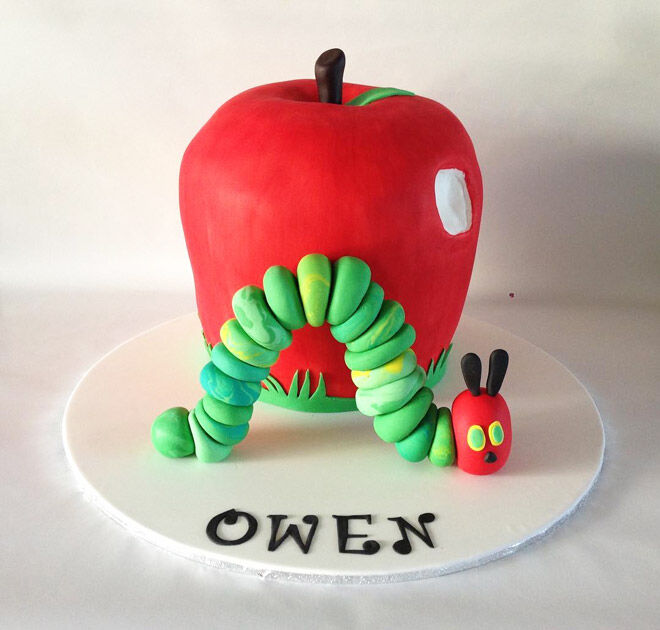 Munching one apple doesn't quite cut it for The Very Hungry Caterpillar, but this mega fruit from Sweetcheeks Cookies + Cakes will definitely top up tikes.
Cute as a button cake pops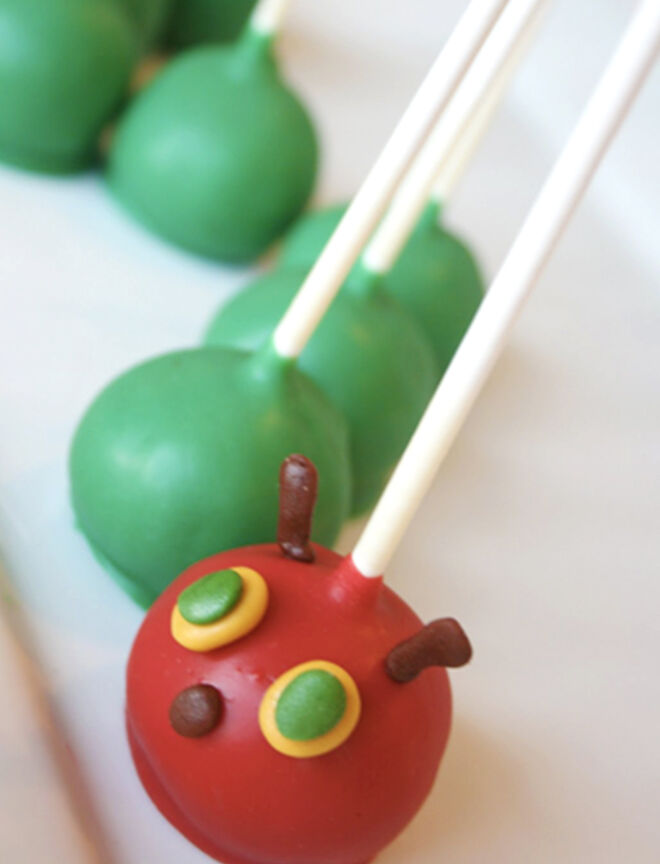 Cake pops are a winner for junior party goers – small and sweet just like The Very Hungry Caterpillar himself. These yummies are from And Everything Sweet.
Looking for great toys and gift ideas for kids?
We've collected a treasure trove of amazing gift ideas, from the latest baby toys to the latest must have boutique finds. There's something for every little Piper, Noah and Charlotte.
Toys for kids based on play and development, not gender.