The new playground that's making a splash in Victoria
About an hour's drive north of Melbourne, Community Bank Adventure Playground is bursting at the seams with ace activities for kidliwinks. With a free splash park, enticing equipment and accessibility for all ages and abilities, this place is basically a fun factory for families!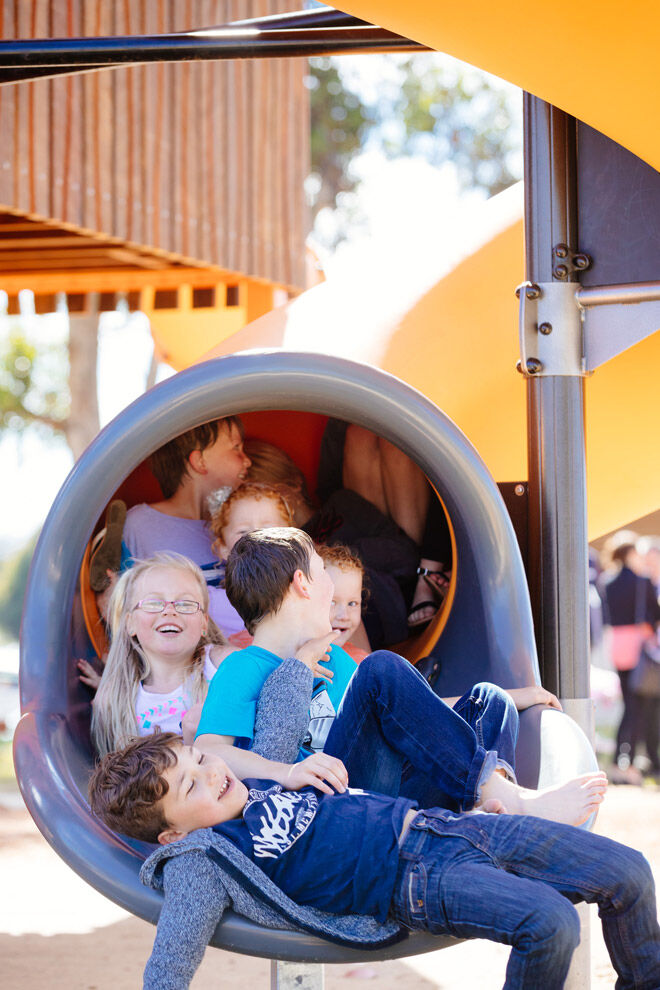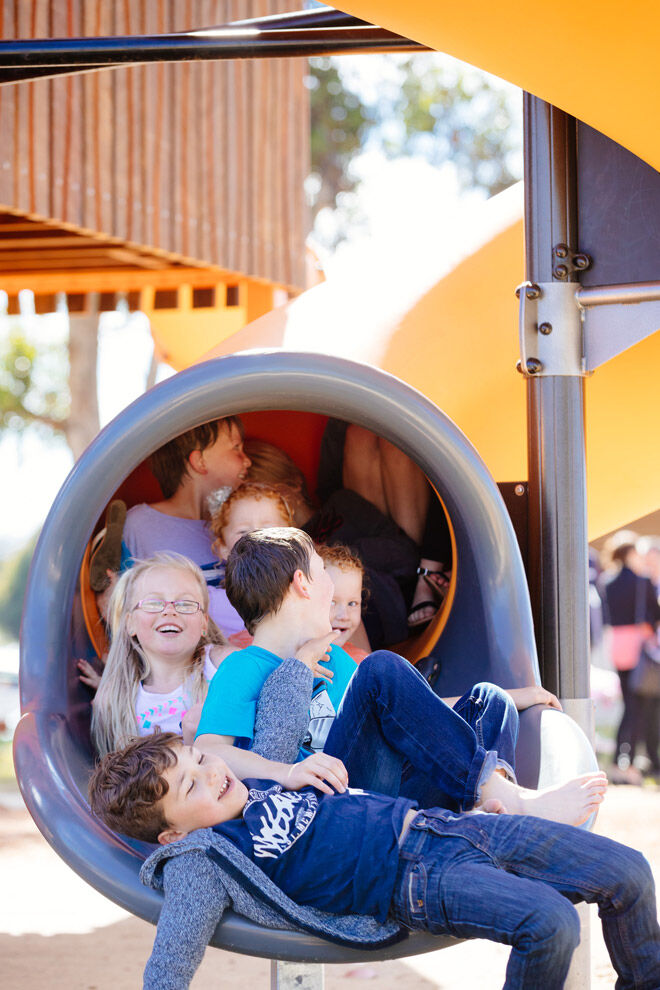 Tiny tots will be happy as Larry (whoever that is) to scoop sand, drive the red tractor (beeeeep), play hide and seek and negotiate the junior-sized slide and swings.
Then it's over to the older kids to up the ante!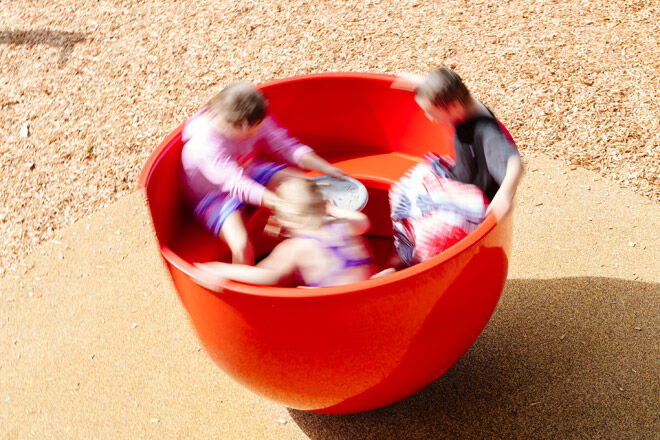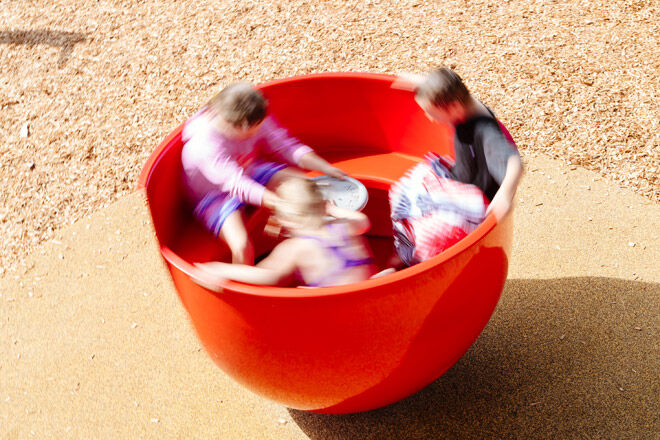 The six metre treehouse is high in the cool stakes, and it offers bigger bambinos some challenging climbs and a choice of two tunnel slides – straight or twisty.
There's also a 25m double flying fox, a spinning clown nose (also known as a spinning carousel) and nest swings that go every which way.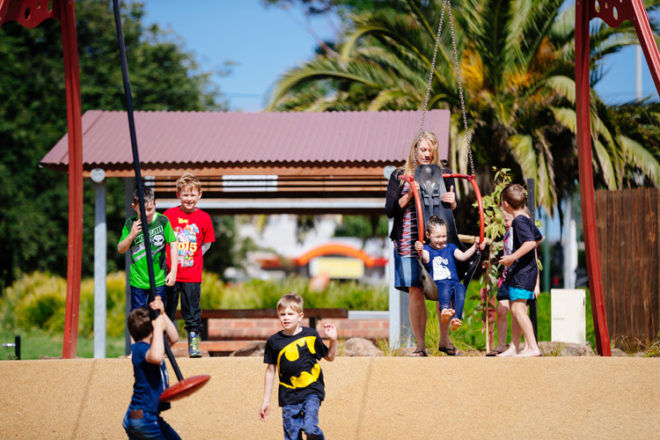 And all this without even mentioning the splash park, which is – by the way – da bomb. Da water bomb, that is! It's got pumps, troughs, channels and jets, plus a water tunnel, aqua drop bucket and 'creek' bed seating.
The splash pad is on for young and old, so whether you have a toddler or a teen, pack some spare clothes and head there in the summer months (December to March).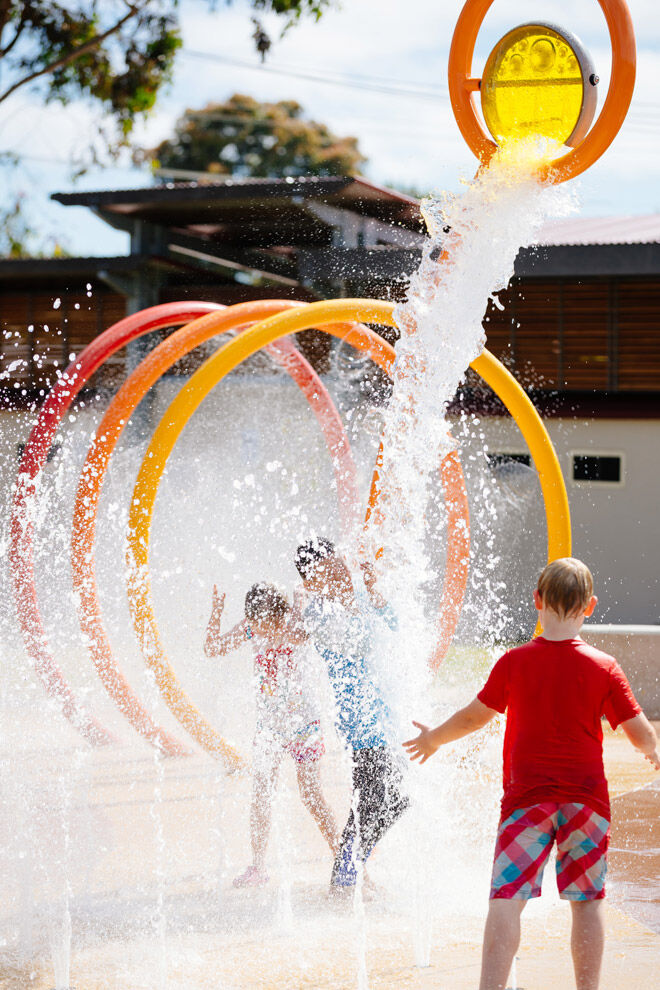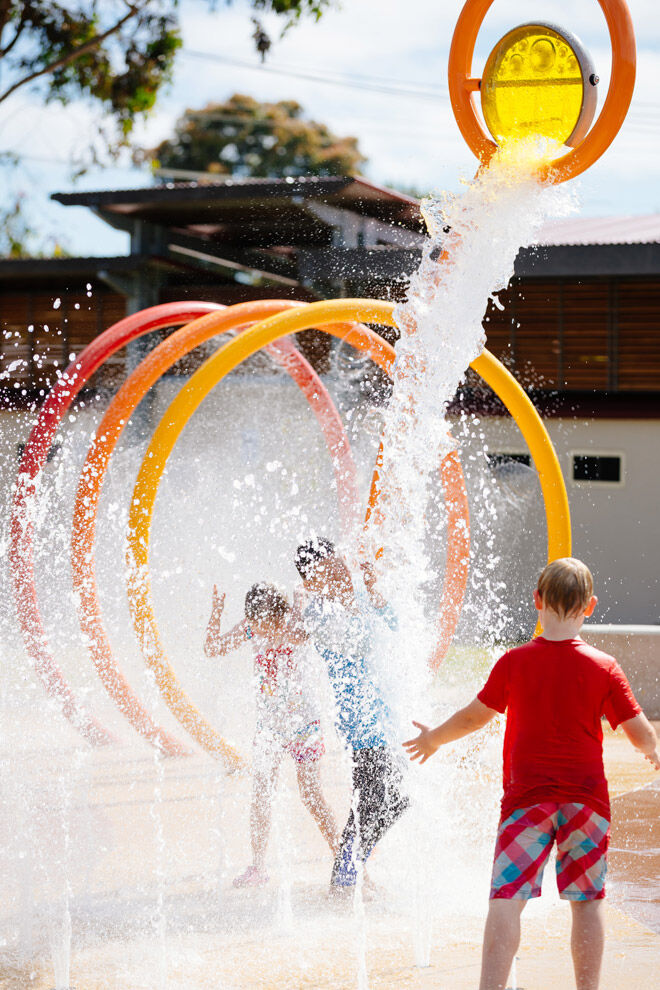 And if Mum and Dad have any concerns about water quality, then the state-of-the-art filtration system should prevent any nasties. It's monitored daily for happy, healthy and very wet wee ones. P-h-e-w.


Community Bank Adventure Playground
Getting there:
Hadfield Park
High Street
Wallan, VIC 3756
Playground and activities
Sand play, water play, nature play, sensory play, junior slide, swings, rock scramble and interactive tractor (for younger kids)
Five-storey tower with slides, double flying fox and spinning carousel (for older kids)
Splash park operates 10am to 8pm, December to March (free of charge and fully accessible)
Playground open year-round
Change rooms and toilets
Parking
Wheelchair accessible pathways and play features
Covered BBQ areas and picnic tables
Drinking fountain
Open grass and trees
Hadfield Park includes skate park, BMX track and walking trail
---
Find more great play spaces to visit with the kids in our archives, including a list of Australia's award-winning very best playgrounds.
(images via Mitchell Shire Council)