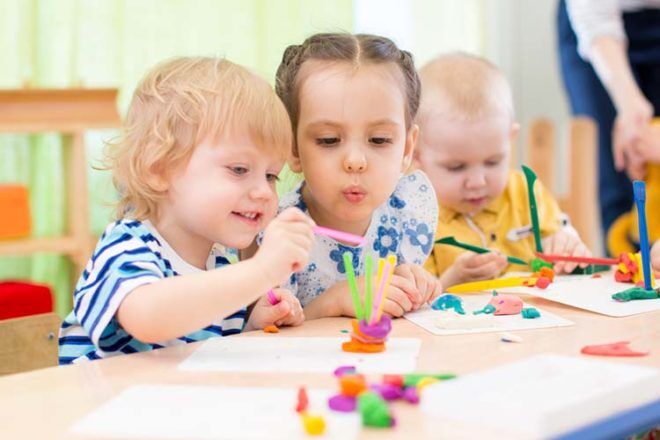 After months of stalled negotiations, the federal government's childcare reforms have finally been been passed.
The government says the changes are aimed at cutting red tape and making child care services more affordable for Australian mums and dads.
The new changes are set to come into play from July 2018.
What does it mean for your family?
There is now a single, means-tested Child Care Subsidy.
If your family earns less than $65,710, you will get 85 per cent of your childcare fees back.
Families with a household income between $170,710 and $250,000 will get a 50 per cent subsidy.
Those families earning between $250,000 and $350,000 will get 20 per cent back.
The subsidy cuts out for families with a household income of more than $350,000.
There is now a three-step activity test.
Rebate cap scrapped
If your family earns $185,710 or less there is no longer a $7,500 rebate cap.
If your family earns more than this, the cap is now $10,000.

Fee increases under the microscope
The government will introduce an hourly rate cap of $11.50, or up to $110 a day on these subsidies, which aims to stop providers increasing fees.
Education Minister Senator Simon Birmingham says there are also changes afoot that will make the system fairer for mums and dads.
"We will also slash red tape so services can be more flexible in the hours they deliver instead of the current system where families who routinely need and use only four, six or eight hours of care, are charged for 10 or 12 hours," he explained.
Backlash continues
But the reforms are still attracting criticism, with opposition early childhood education spokesperson Kate Ellis taking a swipe at 'serious flaws' in the new system.
"Last night the government rejected expert and long-standing advice to preserve access to a minimum of two days care for vulnerable Australian children," she claims.
Ms Ellis had campaigned for vulnerable and disadvantaged children, and those from lower-income families, to be guaranteed 15 hours of early childhood education each week.
Senator Birmingham says The Community Child Care Fund will give children from disadvantaged backgrounds and additional needs access to 24 hours of subsidised care a fortnight.
Additional information can be found at Child Care Subsidy.