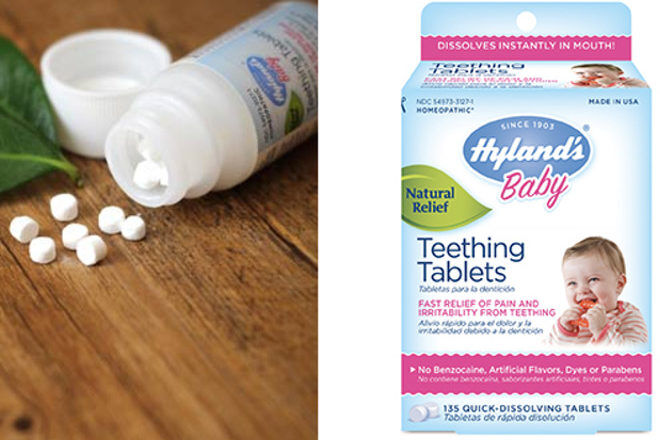 Australian parents are being warned to stop giving their babies a popular brand of teething tablet, with all batches being recalled due to serious health concerns.
Anyone who has Hyland's Baby teething tablets and Hyland's Baby nighttime teething tablets is being urged to return them to the place of purchase.
The homeopathic tablets are marketed as providing temporary relief of teething symptoms.
The Therapeutic Goods Administration says while it has tested samples supplied to Australia and found no quality issues, "Kadac is now recalling the tablets as a precautionary measure due to the potential safety risk that belladonna alkaloids can pose to children. The effects of belladonna can be unpredictable and could cause serious health problems".
Claims of serious risk to babies
The U.S. Food and Drug Administration last year warned that the tablets and gel could pose a risk to babies and children, and advised parents to stop using the products.
The FDA said it is investigating reports of seizures in infants and children who were given these products. The concern centred around inconsistent amounts of belladonna alkaloids in the US products.
According to Hyland's US site: "While adverse toxicity symptoms that may be attributed to an overdose of belladonna alkaloids are well documented … the concentration necessary would require the ingestion of multiple bottles of teething tablets at once. As this is very unlikely, such symptoms could be due to any of a number of other causes".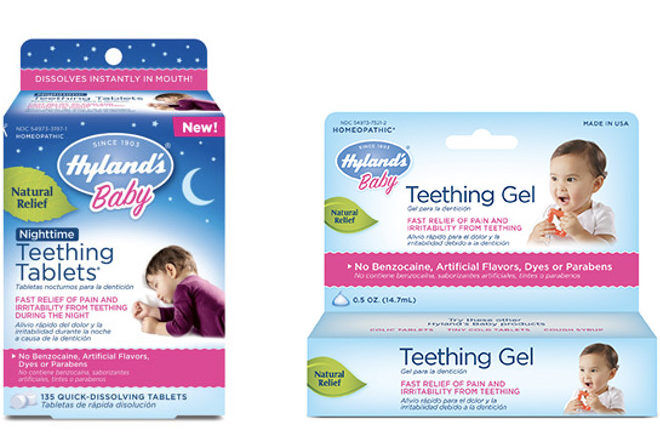 What to do if you're concerned
The TGA says Hyland's Baby teething gel is not affected by the recall, but all Hyland's baby teething products, including the gel, will no longer be marketed in Australia.
"Certain homeopathic products, including the Hyland's baby teething products, are not required to be on the Australian Register of Therapeutic Goods and are not assessed by the TGA prior to their entry into the Australian marketplace," the TGA states.
If you have any Hyland's Baby teething tablets or Hyland's Baby nighttime teething tablets, do not use them. Return them to the place of purchase for a refund or call Kadac on 1300 762 025.
Never miss an urgent safety recall, subscribe to our weekly newsletter here.