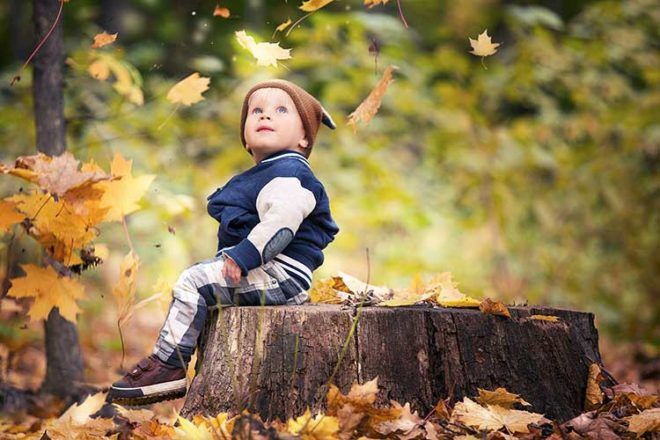 Ahhh … autumn. A great season when the air is crisper than your fridge's veggie drawer and leaves fall from trees like big, crunchy, orange snow (hey, we're Australian so have to improvise).
With temperatures still on the comfortable side, it's a great time to get active outdoors without working up a summer sweat. Plus, getting back to nature is brilliant for kiddo's health, happiness and development.
Here are 14 fab things to do outdoors in autumn with kids. Cheap and cheerful, just the way we like them.
1. Play with leaves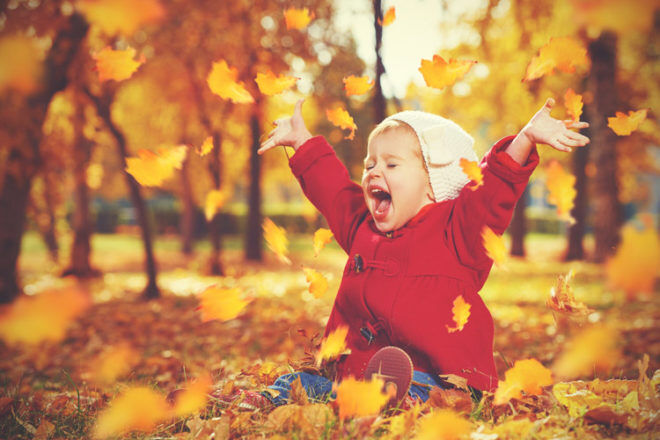 Australia might be a wide, brown land full of evergreen trees, but there are still enough deciduous ones to make things jolly. Pile up fallen leaves, then jump, roll, skip and cartwheel through them. Babies will get a giggle out of leaf peek-a-boo (and it's a helluva lot easier than cartwheels!).
2. Organise a scavenger hunt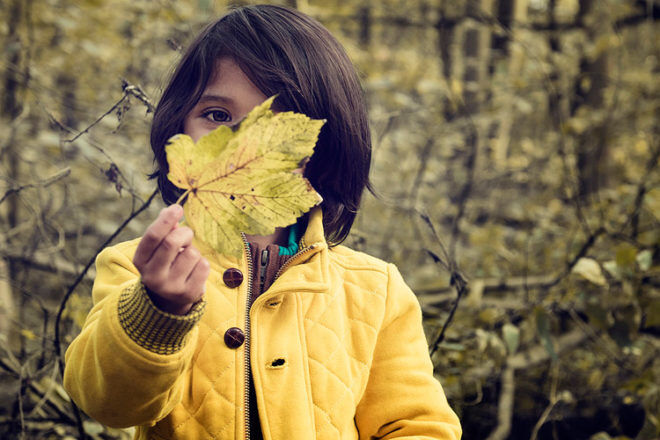 Jiffy up a DIY scavenger hunt. Make a list of things to find (pine cone, yellow leaf, an acorn or two, feather, $2 coin someone hopefully dropped), then let small fries loose looking for everything.(image via Philippe Put)
3. Plant something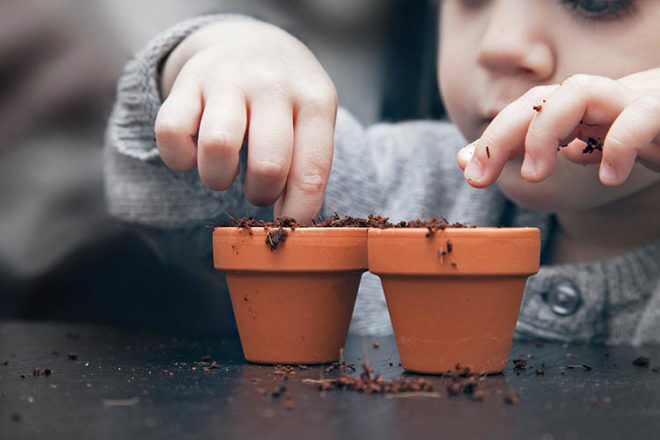 Autumn is a great time to get out in the garden (or back deck), dig a hole half-way to China and plant some flowers or veggies. What you sow depends on where you live, but English spinach and broad beans could be a goer (and they're green! Green, we say!)
4. Get active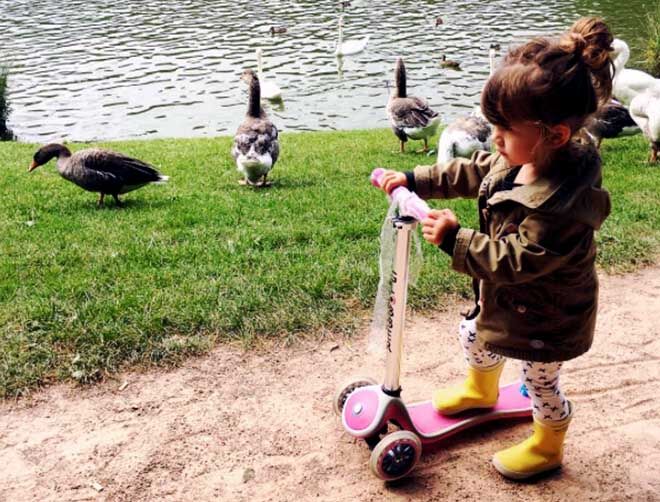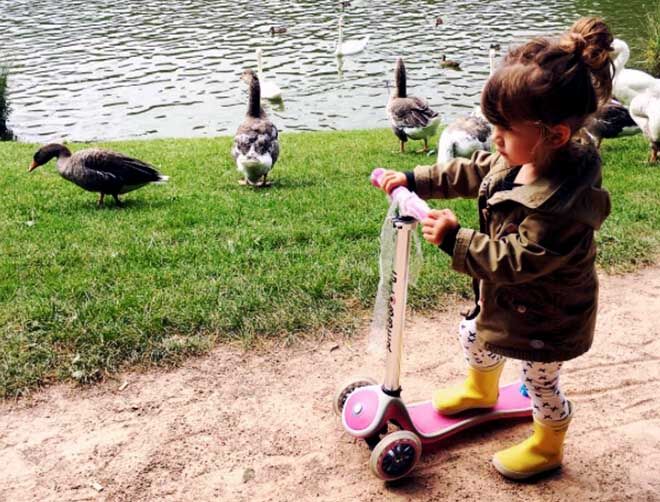 Kids have more energy than the sun, so burn some off with a homespun sporting tournament. Line up track and field events in the backyard or park – a 100m hop, three-legged relay and high jump over the family pet (jokes, jokes) are a good start. Or get on those bikes or scooters and take a tour of the neighbourhood.
5. Do a photo shoot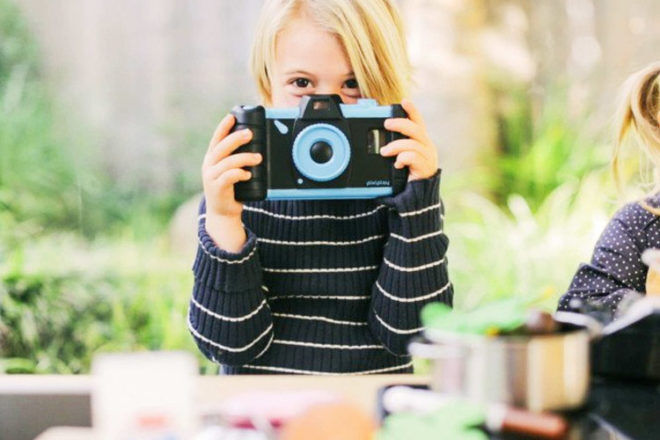 Grab a camera (or Dad's mobile when he's not looking) and embark on a photographic assignment with your 'conceptual artist in blurry, upside down photos'. Look for luscious leaves, dewy mornings and mum's good side (now, where did it go …?).
6. Hit the beach
Sure, the beach is lovely in summer, but it's waaaaaay too premature to write off the sandy coastline once autumn rolls around. Teach the kids to fish, go for a bike ride at low tide, explore a rock pool or dip your toe in the water and run screaming to the nearest hot chocolate. All perfect things to do outdoors in autumn with kids, don't you think.
7. Fly a kite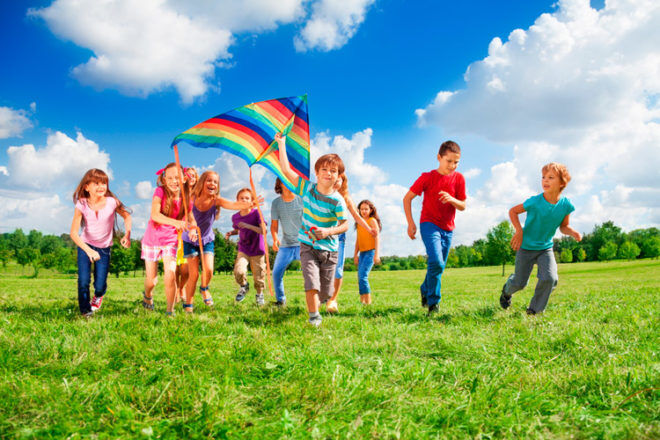 Some things are associated with wind. Wellington. Baked beans. And autumn. So take advantage of the breezy months and fly a kite. They're easy to make or buy, and parents can break into a rousing rendition of, "Let's go fly a kite, up to the highest heeeeeight …" just to embarrass the kids. Hehe.
8. Star-gaze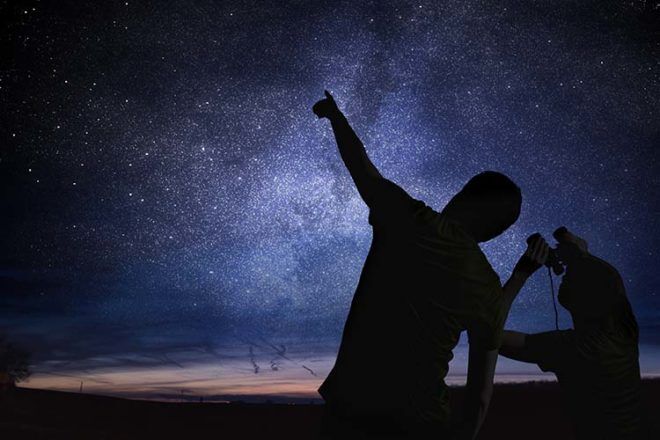 The nights are long and full of constellations, so rug up and head outside for some after-dark star-spotting. Say things like, "Ooo, that's a twinkly one, I think that might be Venus … or Pluto … Hey, is Pluto a planet or a star?" or defer to a star-tracking app for hard facts.
9. Try a new playground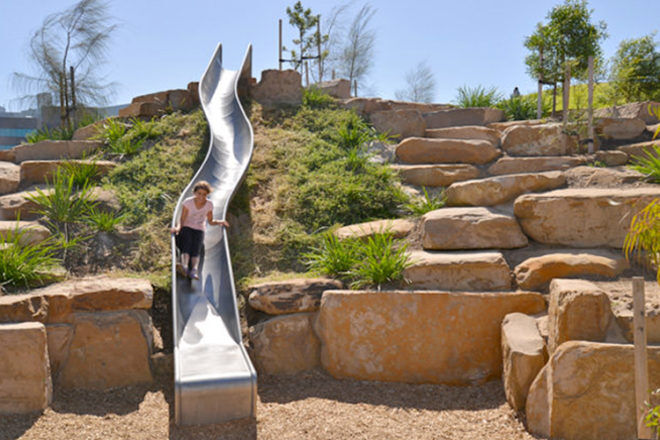 Some playgrounds are toasty in summer and beautifully temperate in autumn, so mark them as things to do outdoors in autumn with kids and avoid bum burn on metal slides!
10. Stock up on craft materials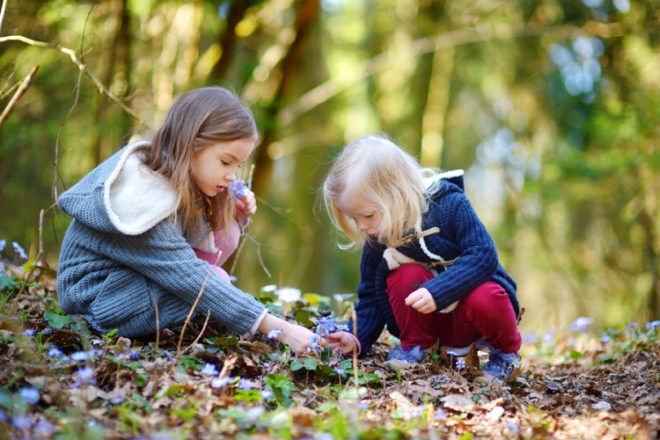 Now no list of things to do outdoors in autumn with kids can be complete without this. Grab glue sticks and glitter at the shops, then head outside for some au naturale supplies. Twigs, leaves and random seed pods are fab for autumn craft projects and collecting them is half the fun.
11. Experiment with science

Have magnifying glass, will travel. Young Einsteins will get a buzz out of looking at colourful leaves up close, taking bark rubbings and identifying flora and fauna (ok pine cones and ants). Teach them some biology basics or just advise against burning the ant with the magnifying glass.
12. Explore a nature trail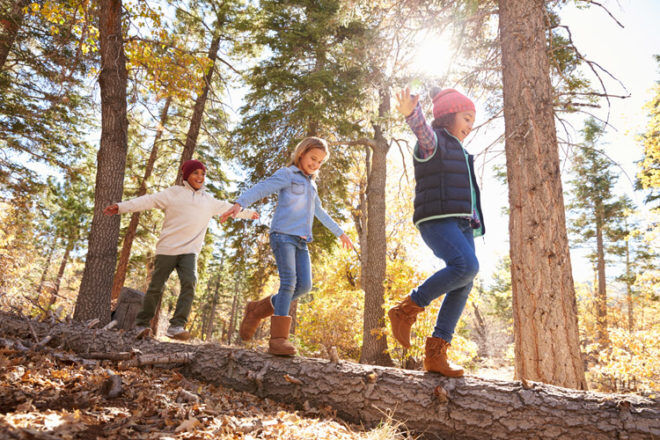 Take a hike (in a good way) with a bush walk. To make things interesting, keep an eye out for fairies, drop bears, dragons and other creatures you probably won't see (but tell us if you do).
13. Set off on a sound safari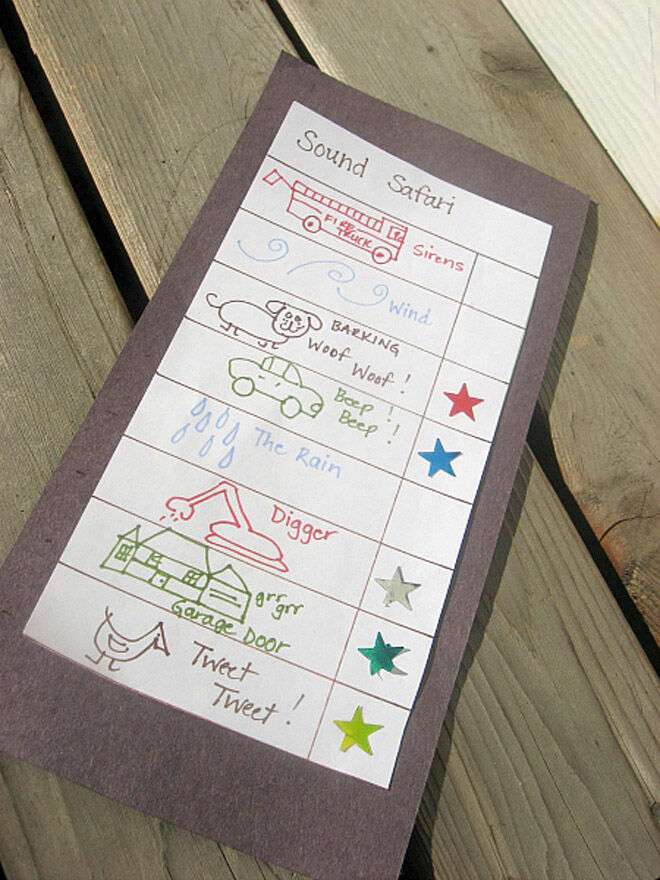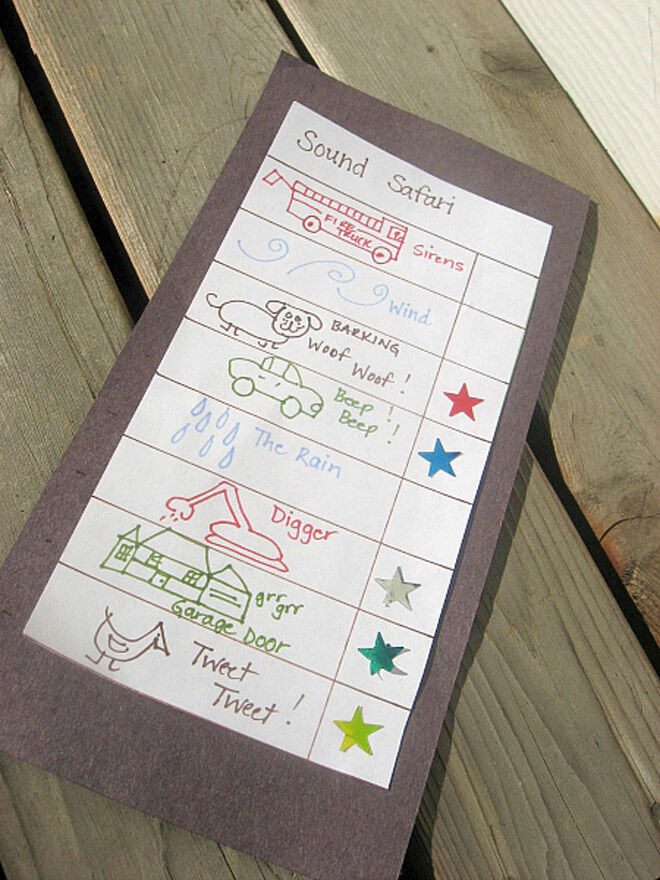 A sound safari is like a scavenger hunt for ears. It really comes into its own in autumn, when bambinos can listen out for rustling leaves, chirping birds and wind whistling through Mum's open weave knit. Also chattering teeth.
14. Go camping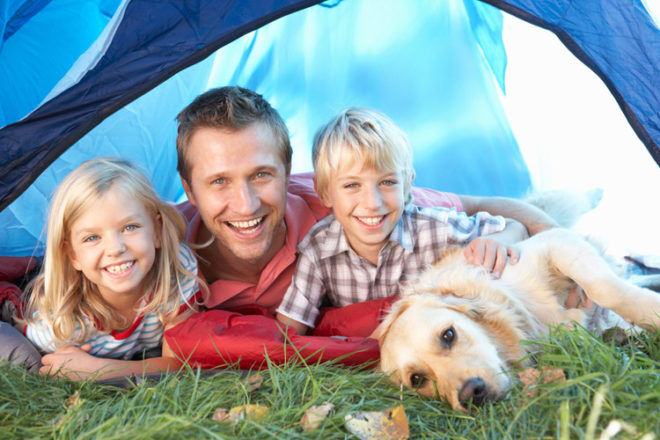 As the mornings cool, camping is an increasingly attractive idea. The tent transforms into an "I'm a parent, get me out of here!!!!" furnace at 7am (rather than 5am in summer) and it's an activity that involves sausages and marshmallows. We're in.
We hope you enjoy out list of fun things to do outdoors in autumn with kids. If camping is on your radar, don't miss our post about the best places to camp in Australia with kids.