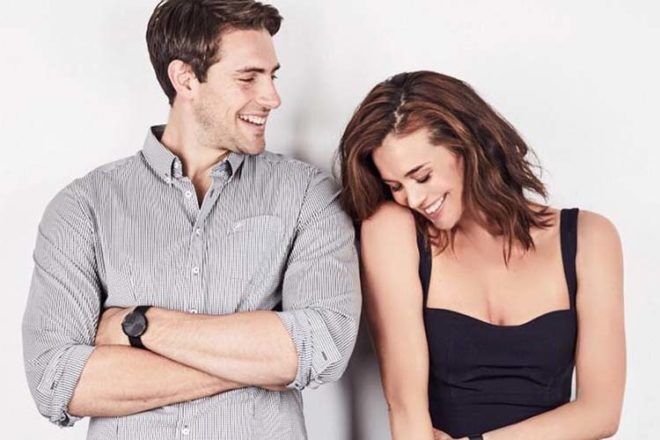 Model mumma Megan Gale has cooked up the cutest baby announcement, revealing she's expecting bub number two with footballer Shaun Hampson!
The fabulously fit mum-of-one posted a picture of her spectacularly clean oven, with a lone bun cooking away, captioning the Instagram image, "Well would you look at that. There's a bun in my oven."
A sibling for River
The 41-year-old already has a two-year-old son, River, with her AFL beau Hampson.
In January Megan bravely opened up about miscarrying a baby in May 2016, using her experience to give other women strength.
"As hard as it is to open up about something so heartbreaking, I've done so in the hope we can all exercise a bit more sensitivity and consideration and awareness when it comes to broaching the subject of pregnancy and conception — and also perhaps giving women a little bit more strength when it comes to dealing with miscarriage and everything that surrounds it," she told InStyle Magazine.
Megan's baby due October
It seems Megan's little bun will be cooked sometime around October this year. We'll keep you posted with all the pregnancy news about Megan's baby as her bump grows.
Are you expecting a baby of your own? Make sure to enter our competition to win a HUGE  $5400 luxury mum-to-be prize package. And tell your pregnant friends so they can enter too!