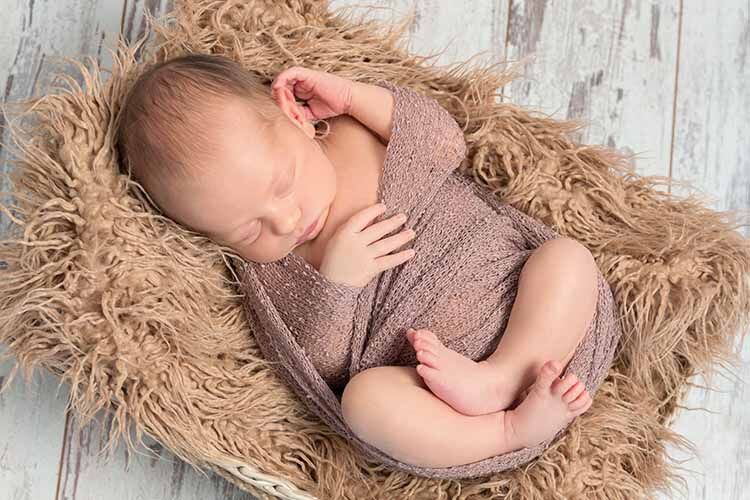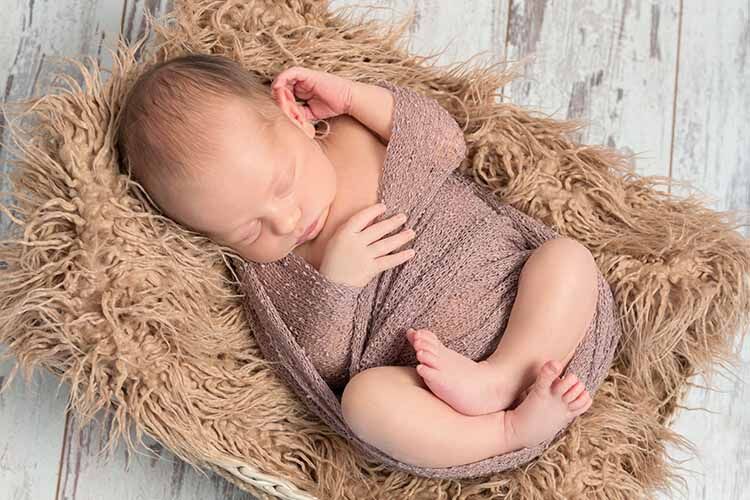 What's old is new again when it comes to biblical baby names. Some of these monikers go back to the days of Adam and Eve (hey, we like Eve) and they're still winning favour in the modern age.
With celebrities getting behind Abel and Moses and mere mortals choosing names like Chloe and Phoebe, the Bible sure has popular appeal for parents-to-be.
Here are 27 biblical baby names that are a testament to holy inspiration.
Abel: Adam and Eve's younger son was called Abel, and so is Amy Poehler's. The comedian has doubled up the It factor with boys named Archie and Abel.
Abigail: In the Bible, the wife of David was known for her beauty, wisdom and prophetic nature. These are all enviable attributes, so maybe Abigail – and Abby – will speak to you.
Asher: Meaning 'fortunate', 'blessed' and 'happy one', Asher is a positively glowing option from the Old Testament. Shorten it to Ash for a good-natured boy's name.
Benjamin: If Benjamin works for superstar couple, Gisele Bundchen and Tom Brady's son, then it's a classic for the rest of us. The name goes way back to the Old Testament, and Ben is a winning nickname.
Caleb: Another Old Testament name, Caleb means 'devotion to God'. It's been popular with new parents, sitting in the latest Top 100 boys' names list, and actress Julianne Moore chose it for her son.
Chloe: This girl's name is mentioned in the New Testament and is a favourite for little Australians. Whether you go with Chloe or the Kardashian alternative – Khloe – it might be just the thing for your baby girl.
Dinah: An alternative to Diana, this beautiful girl's name means 'God will judge'.
By the book
Eli: This uplifting boy's name is short and lively. Shorten it from Elijah and Elias, or watch it stand on its own in the birth certificate.
Elijah: Speaking of Elijah, this is a top biblical baby names pick for mums and dads. Elijah is the name of the Old Testament prophet who went to heaven in a chariot of fire. And also Elton John's second son.
Eve: This iconic biblical name also has a lot of fans. It means 'life' and alternatives like Evie, Eva and the Gaelic Aoife are lovely too.
Ezra: For a unisex name that's zooming up the hip list, how about Ezra? It means 'help' and according to the Bible, Ezra led a group of Israelites out of slavery and back to Jerusalem.
Gideon: Neil Patrick Harris named his son Gideon, and this Old Testament name has a strong, classical sound.
Isaac: Meaning 'laughter', Isaac is a happy Hebrew baby name. Take the hipster route with Izaak, shorten it to Zac or even Ike.
Jacob: This name has long been in the popular group (sitting at number 21 in the latest Top 100 list). There's the option of spelling it 'Jakob' and Jake is a neat nickname.
Jemima: Long before Play School, this sweet moniker appeared in the Bible. The eldest of Job's three daughters, the girl's name means 'dove'. It can also be spelt 'Jemimah'.
Jethro: Both a rock band (Jethro Tull) and the biblical father-in-law of Moses, this mighty name means 'excellence'. And you can't argue with that.
Josiah: Sitting somewhere between Joseph, Joshua and Isaiah is Josiah. With a firm beginning and a soft end, it has a lovely lilt for lads.
A modern twist
Jude: Judas may have betrayed Jesus in the Bible, but Jude is a biblical baby name with a touch of contemporary cool. Thank you, Jude Law, thank you.
Leah: Leah snuck into the last Top 100 girls' names list (at number 96). It has a dreamy sound and appeared in the Old Testament, with Leah being Jacob's patient first wife.
Levi: Following on from Leah is Levi, who was Leah's third son in the Bible. This boy's name gets its groove on with the Levi Strauss jeans association.
Micah: An unusual take on Michael, this boy's name has a shiny vibe that could work for girls (as an alternative to Michaela).
Moses: Not only is Moses a well-known figure in the Old Testament, but he's a celebrity sprog too. Gwyneth Paltrow and Chris Martin gave their son this name, much to the surprise of, well, everyone.
Noah: The tide has turned for this uber popular boy's name. No longer just associated with Noah's Ark, it's now modern with a capital 'N'.
Phoebe: A warm and friendly girl's name, Phoebe appears in the New Testament as a church deaconess. Literary types will recognise Phebe from Shakespeare's As You Like It (yep, no 'O'). And also from Salinger's Catcher in the Rye.
Reuben: This Old Testament name means, 'Behold, a son!' And that's exactly what you'll be saying if you give it to your baby boy.
Seth: Adam and Eve's third son was named Seth, and this moniker has gone all 21st century on us with the comedians Seth Rogen and Seth Meyers.
Zebedee: Ok, this one veers towards the unusual, but it's got a happy-go-lucky vibe for lads and means 'gift of God'. Shorten it to Zeb and this New Testament name has the Z factor.
Want something a little more heathen than our biblical baby names can deliver? Then take a look at our top pick pagan baby names.