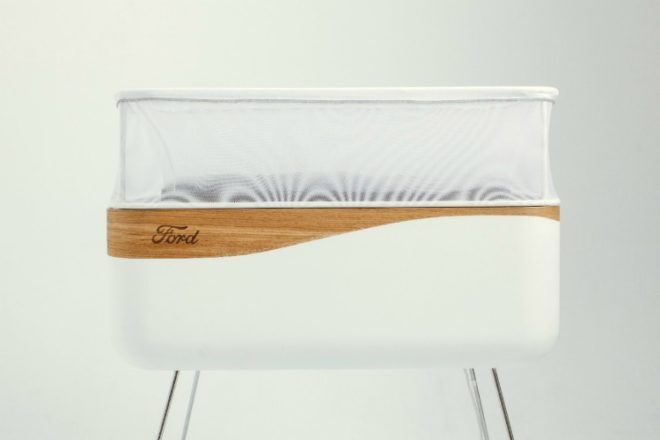 Fasten your seats belts, new mums and dads. Your sleep-deprived state may only be a cot-ride away.
That's right. We said cot.
Ford Motor Group has just launched a cot designed to mimic a car ride. So your wee one can now sleep in their bed the same way they sleep in the car. Utter brilliance.
The world's first car-cot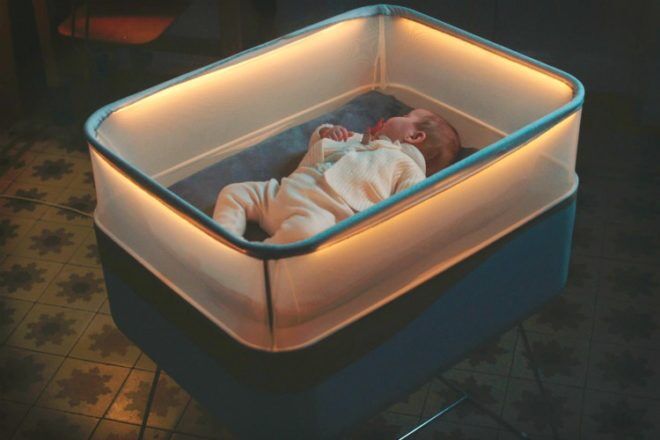 In a move sure to leave Holden fans gnashing their teeth, the revolutionary bassinet catapults Ford straight to the top of the motoring industry tree in our books.
Sure, it may belong in a nursery, not on a road, but if you're a sleep-deprived parent battling a no-sleep baby, the new Max Motor Dreams bassinet will get your motor running.
No more midnight laps of the neighbourhood in the family car in hopes of luring your over-stimulated baby to sleep. The Ford cot does it for you.
Meet Max Motor Dreams, the self-driving bassinet
The cot may look like a regular bassinet – albeit with designer looks thanks to the timber trims – but don't be fooled. It is so much more! Upon activation, the Ford cot shifts into first gear, gently rocking and moving bub through a simulated car ride.
The clever cot even replicates the motion, the engine noise, and the street lighting of those night‑time drives.
Like most new products to hit the market, Max works through an app on your smartphone. Parents can record a particular journey using the app and play it back through the cot. So the sleep pattern the Ford cot uses is the one that actually does work best for your baby.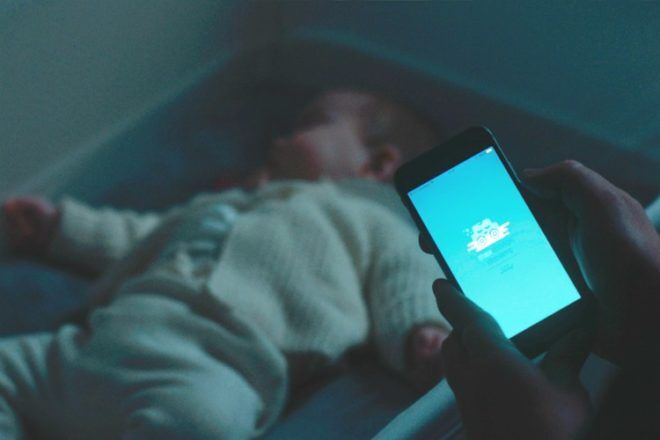 Cot by day, car by night
The driving force behind Max's special powers are new parents, who are one of Ford's biggest customer groups.
"After many years of talking to mums and dads, we know that parents of newborns are often desperate for just one good night's sleep," says Alejandro López Bravo, the designer behind Max Motor Dreams.
"The Max Motor Dreams could make the everyday lives of a lot of people a little bit better."
Bravo indeed!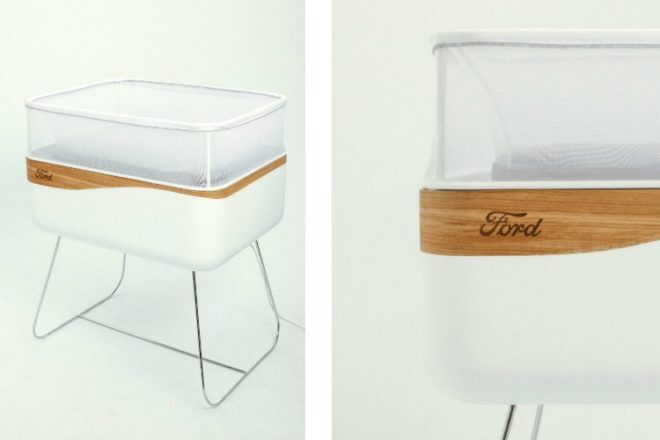 The ultimate Night Rider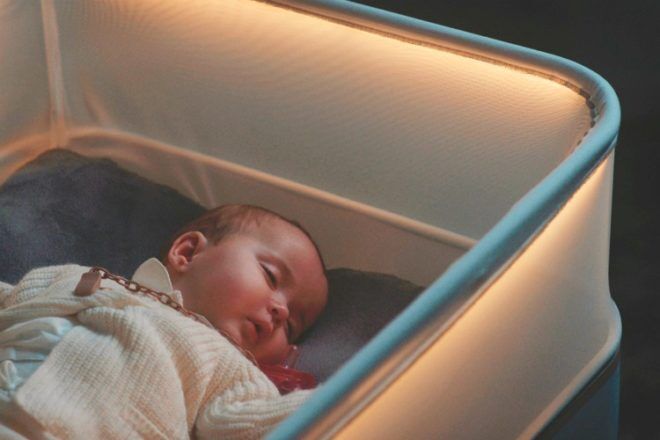 Although cots often come with additional features and perks (and even the ability to rock bub to sleep), Max is in a showroom of its own. Plus, this self-driving cot is a whole new kind of 'off road' adventure.
Ford cot coming soon
For now, the Max Motor Dreams is a one-off pilot (and only available in Europe). But following countless enquiries, the company is considering putting the unique Ford cot into full‑scale production.
Ford, on behalf of all sleep-deprived parents everywhere, please do.
For a baby sleep solution gadget closer to home, take a look at the SNOO self-rocking bassinet.