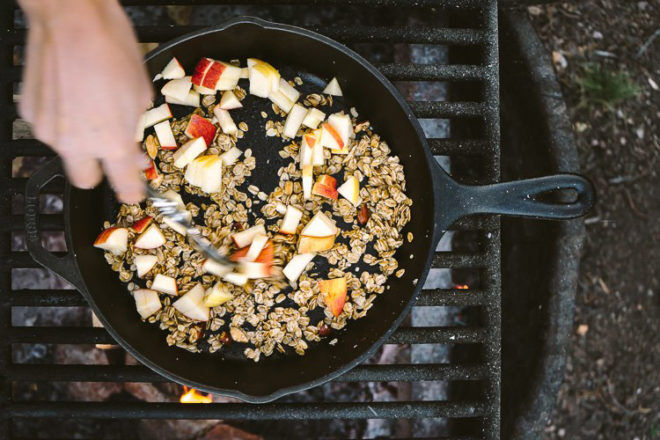 Camping is all about communing with the great outdoors and taking a break from the everyday. For kids, this means playing until dark and eating one's body weight in marshmallows, while grown-ups focus on that elusive state called 'relaxation'.
And when it comes to feeding the tribe, the camping menu should be fun, flavoursome and low-fuss (because no parent wants to spend their down time slaving over a hot camp stove or tepid washing up bucket!).
Camping recipes to feed the family!
To that end, here are nine camping recipes that taste good and don't require a 10-piece cookware set. This is living! And not a baked bean can in sight …
No washing up ham, egg and cheese bread bowls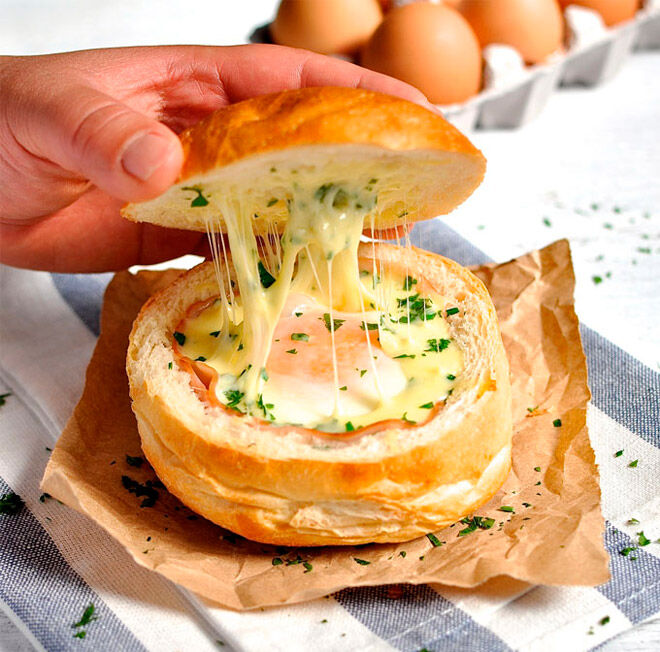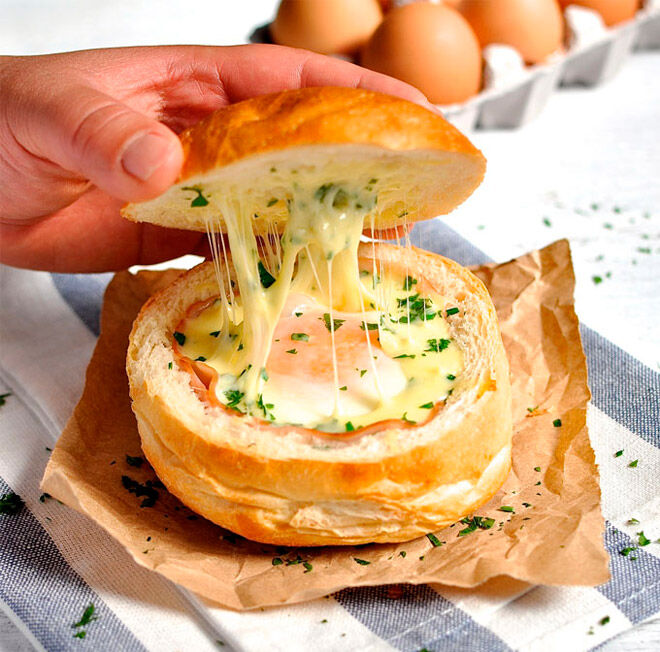 Did someone say, "no washing up"? Yes, indeedy, because the bread rolls are the bowls for this Recipe Tin Eats idea. Fill buns with ham, egg and mozzarella, then grill in foil for chore-free camping food, whether breakfast, lunch or dinner.
Campfire apple crisp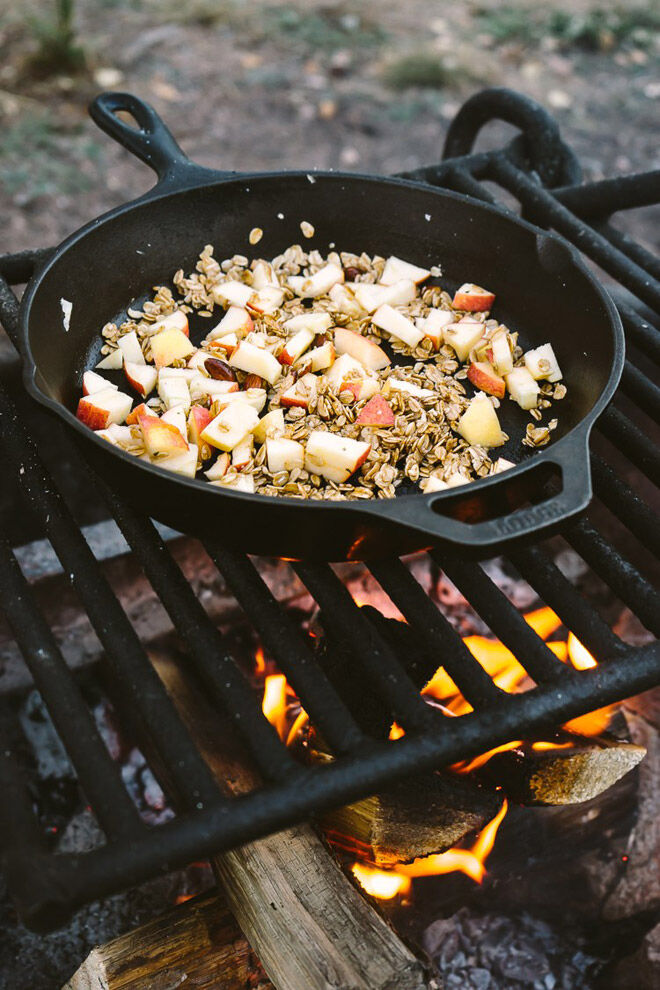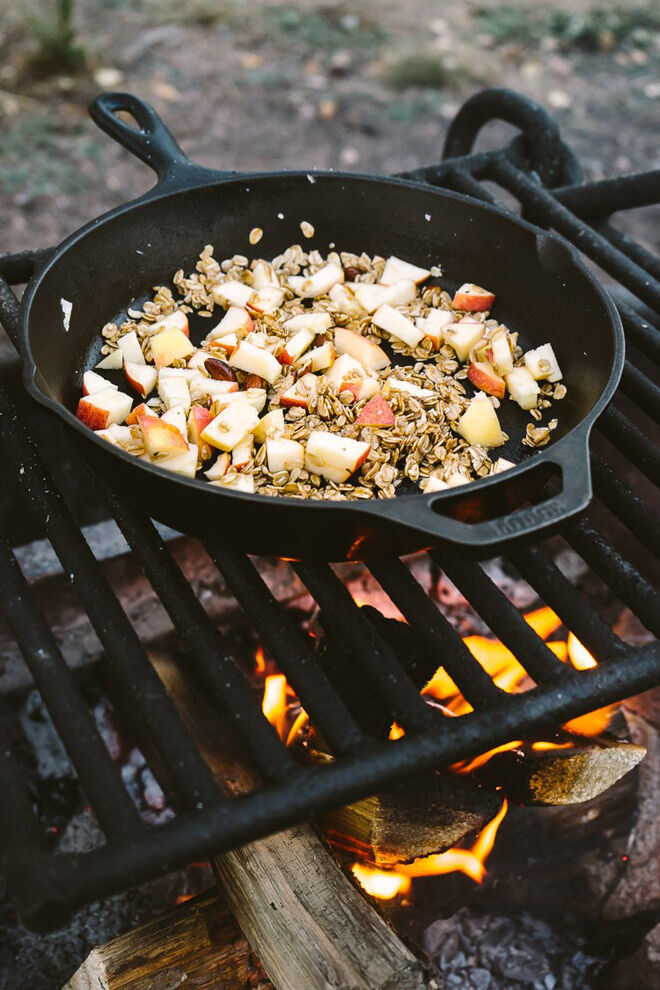 Another scrummy breakfast idea comes from the good folk at Faring Well. Campfire apple crisp is crunchy, warming camping food that puts fuel in little tanks from the get-go. Watch out, fellow campers!
Walking tacos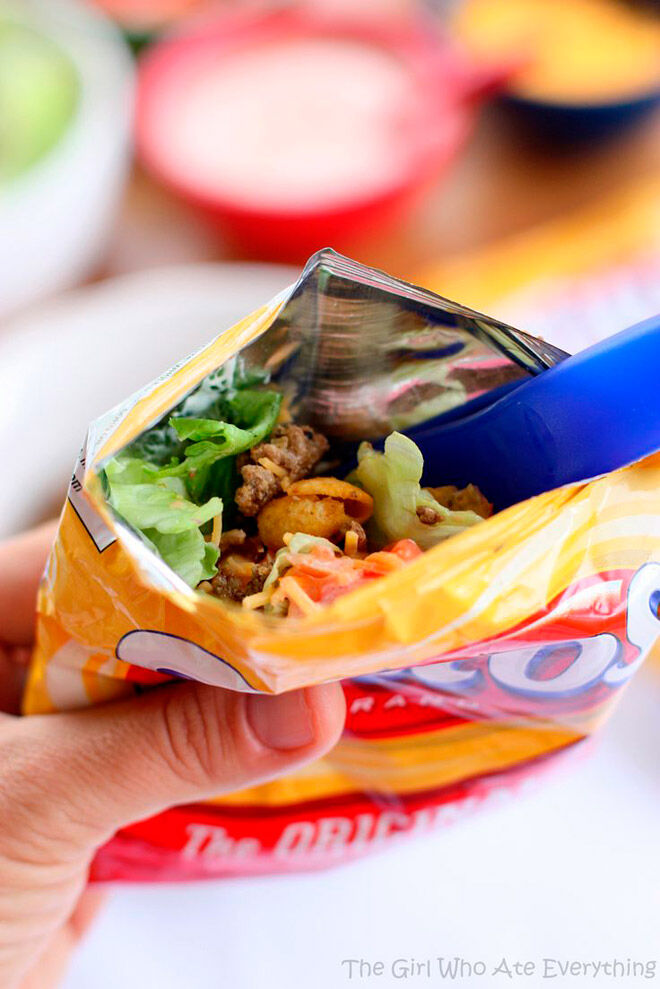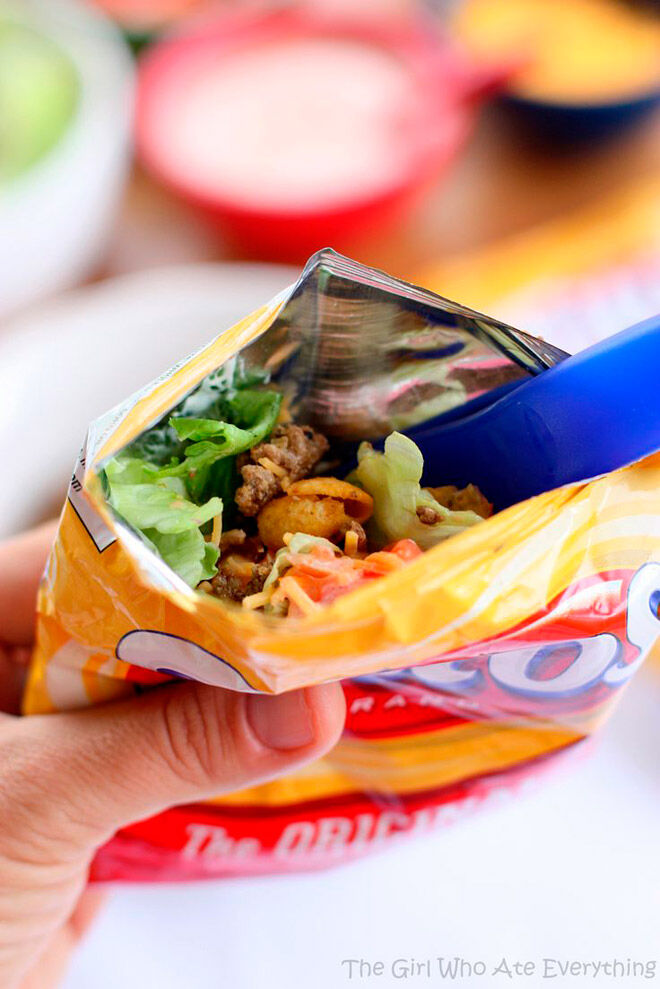 Nothing says, "excited kid" like a meal served in a corn chip packet, so this easy camping recipe from The Girl Who Ate Everything is the ultimate crowd pleaser. Cook up some Mexican-style mince, load it into chip packets, add toppings and then go on a lunch walk – just because you can.
Sausage, potato and green bean foil packets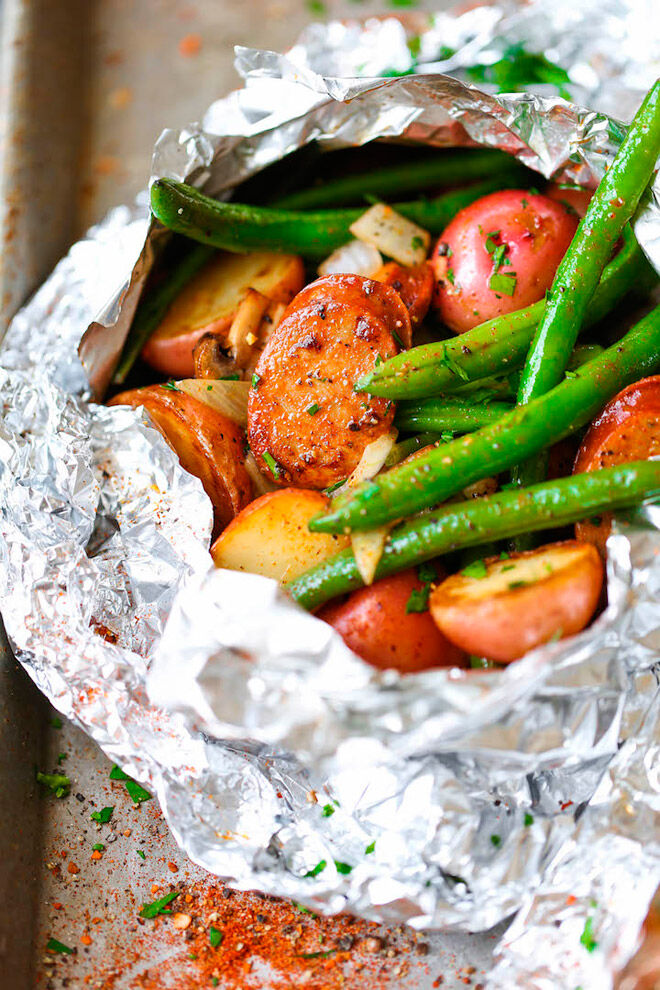 Throw another snag on the barbie, but make it a bit spesh with this recipe from Damn Delicious. You can tailor the smoked sausage and Cajun seasoning to individual tastes, and mini-mes will be keen as beans to help fold the foil packets.
Campfire paella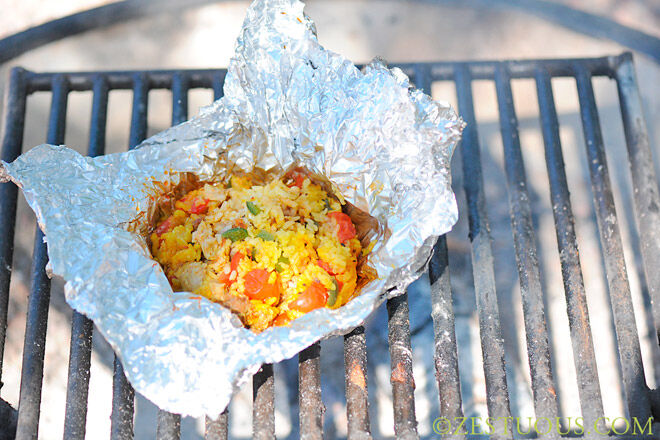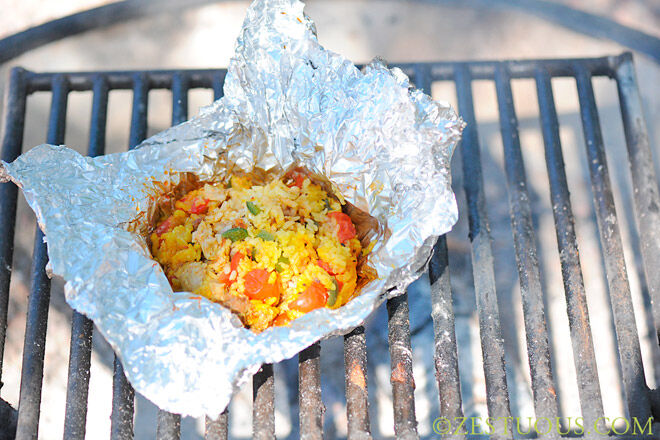 This pan-free paella recipe from Zestuous is another great excuse to avoid heavy-duty washing up. With chorizo for adults, chicken for cherubs and rice for everyone, it's a 'fill your own foil packet' kinda easy camping meal.
Hawaiian chicken kabobs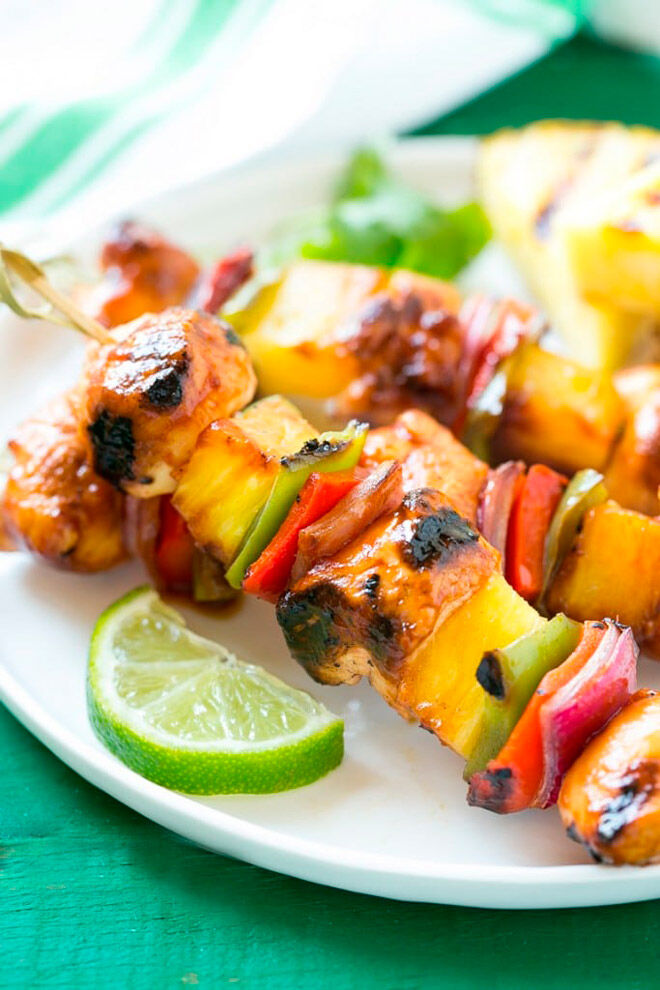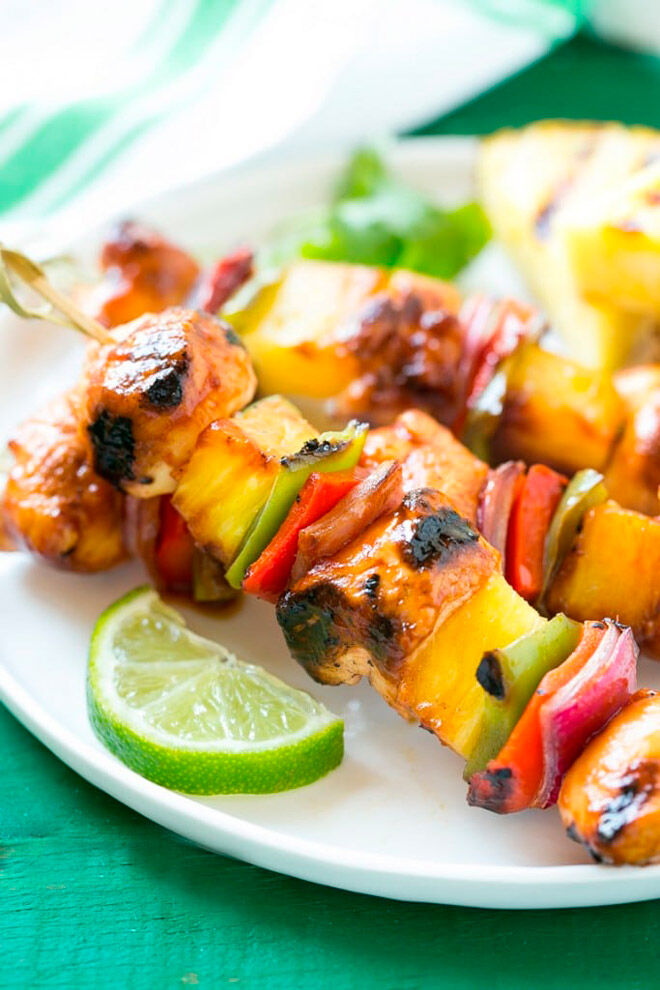 Sticking food on a skewer makes it taste better (fact), and grilling it is the icing on the kebab. You can poke many ingredients onto a stick, but these Hawaiian chicken kabobs from Sara Welch and Dinner at the Zoo are a great place to start. Sweet and tangy, yes please.
Creamy one pot macaroni and cheese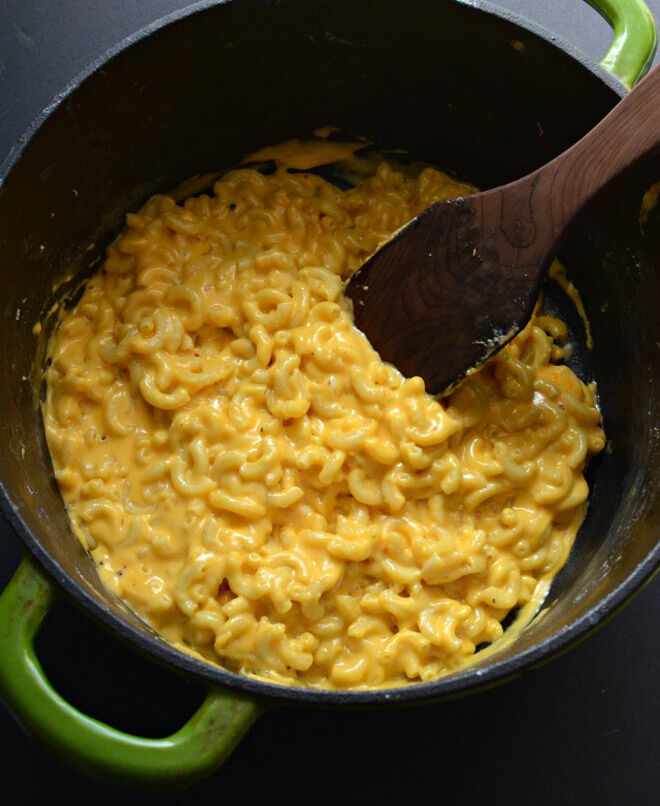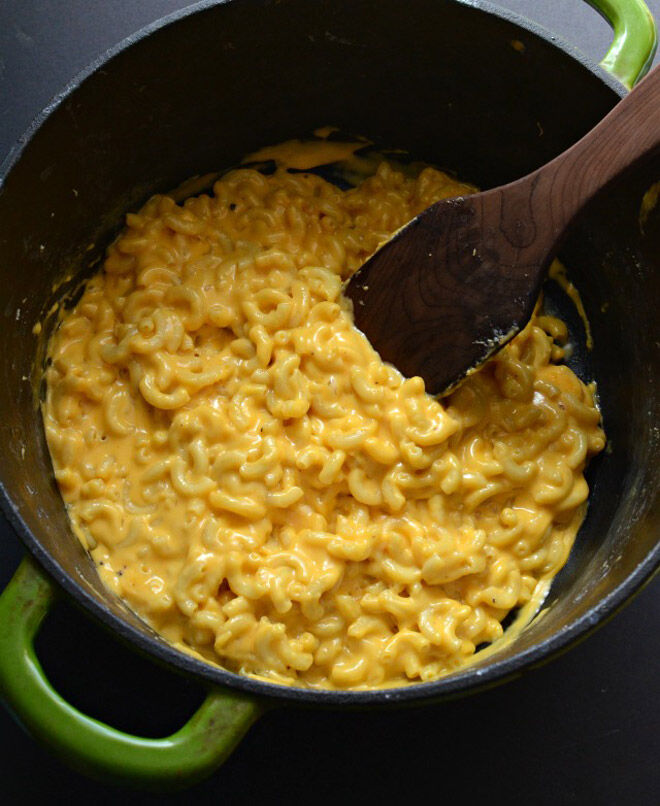 If junior prefers the simple things in life, then this one-pot macaroni and cheese from Bless This Mess is just the ticket. Add in a cool evening under the stars and this dinner is a winner.
Greek chicken salad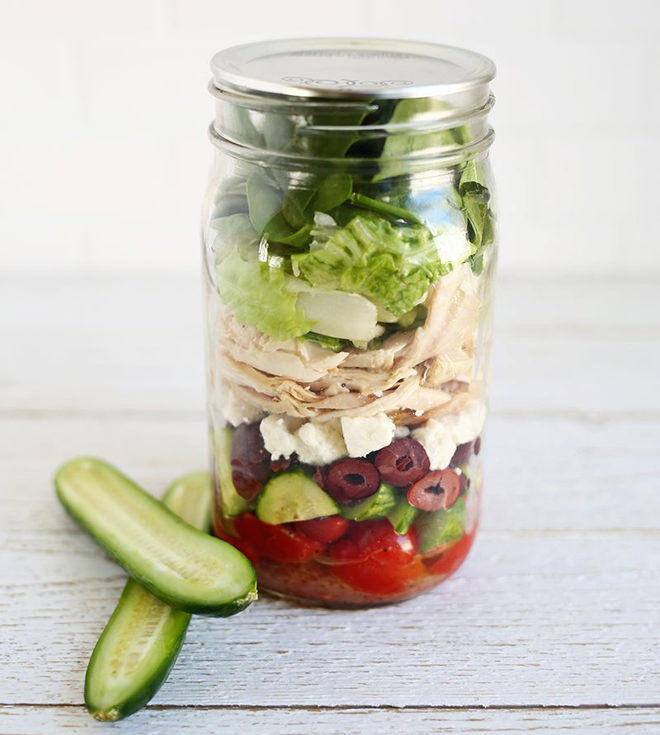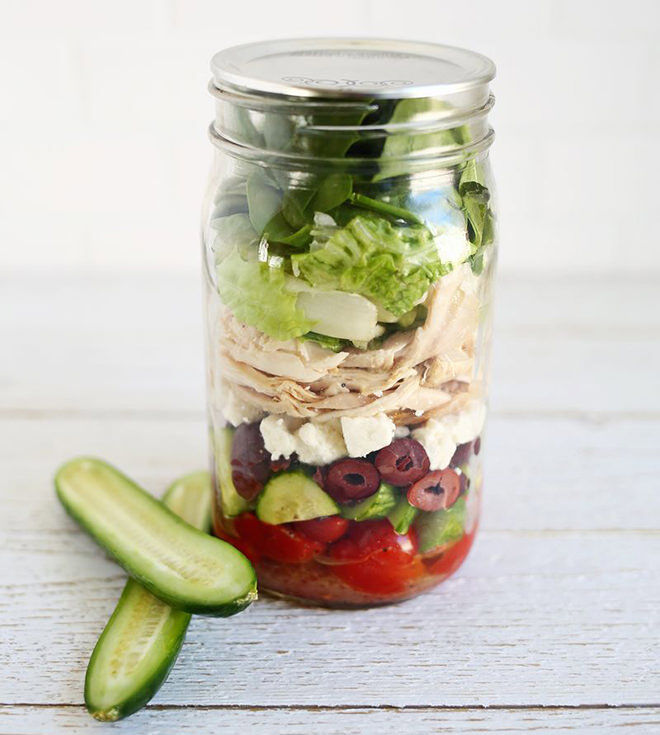 If you feel like a palate cleanser, but don't like soggy lettuce (who does?), then pre-pack some salads in a jar. A heakthy camping food option, they should keep in the esky for a couple of days and this Greek chicken salad from A Beautiful Mess is layer upon layer of goodness.
Campfire cones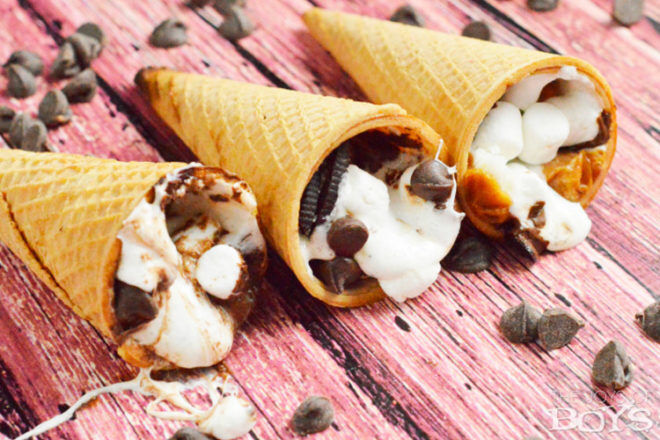 Marshmallows are to camping what tent pegs are to a good night's sleep – essential. Which brings us to these naughty but very nice campfire cones from The Joys of Boys. Pack them with chocolate, marshmallows and fruit, wrap in foil, then toast. You *could* use mini-cones, but we're guessing full-sized ones will get the popular vote …
Now that you have the camp menu sorted with these simple camping recipes, take a look at our post of 15 awesome places in Australia to go camping with kids and pick a spot to pitch your tent!