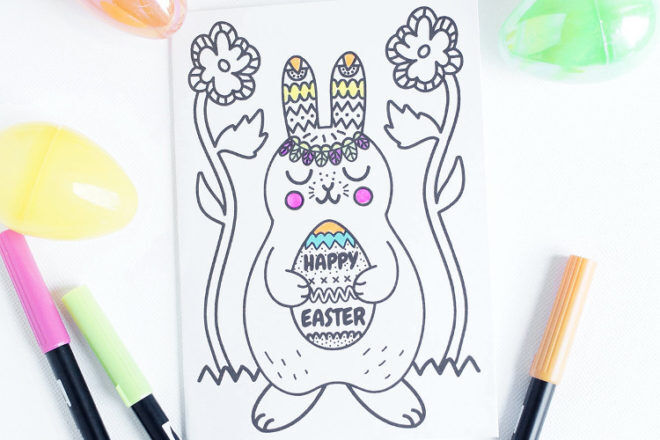 Heading out for a family Easter brunch and the sugar-high the kids had from the crack-of-dawn egg hunt is wearing off? Hand them an Easter colouring card and set them loose with colourful crayons!
Print your own colourable Happy Easter card and keep the littlest family members busy with a cheap and cheerful Easter activity.
Available for instant download from Etsy seller Nomad Colorables ($3.40).