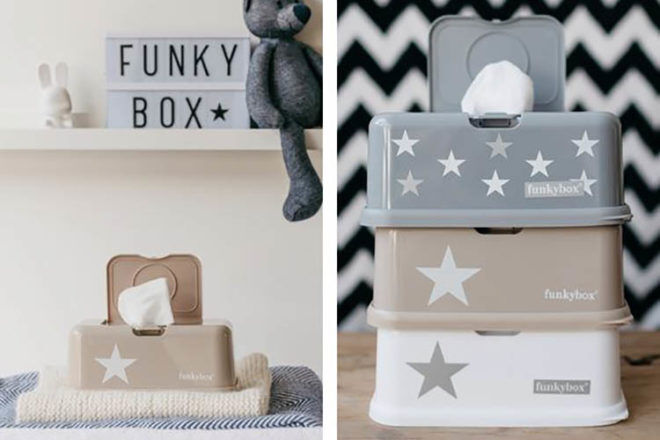 They sit quietly in the background, minding their own business until a poonami strikes. We're talking packets of baby wipes. Incredibly useful, yes, but just don't expect them to add any zazzle to your nursery. Until now.
New to Australia, Funkybox wet wipes dispensers will be there looking fine when the going gets messy. And they'll do way more than keep your change table area pretty. The airtight design means those wipes stay moist, right down to the very last sheet. And if you've ever tried to tackle a nappy explosion or a feed-yourself-spaghetti toddler moment with a dried-out wipe, you'll know just how important that is.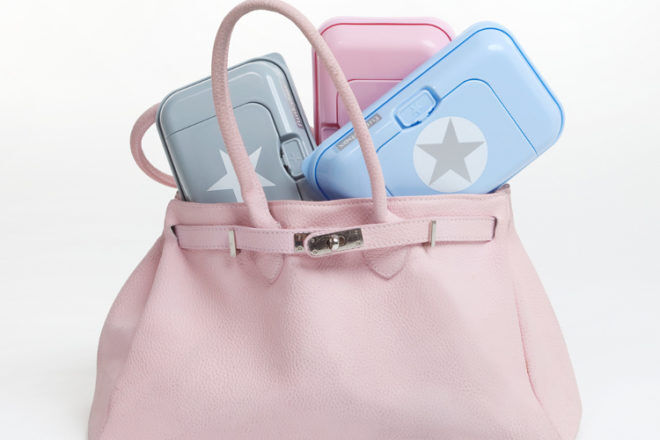 Pair your Funkybox with its coordinating travel container, the Funkybox ToGo, that fits neatly in a nappy bag, pram or car.
Available at Bambino Essentials (from $16.95).